Why Did Kanye West Talk About Justin Timberlake at 2015 VMAs
How Justin Timberlake Responded to Kanye West's Mention of Him in Epic VMAs Rant
Kanye West's epic rant acceptance of his Video Vanguard Award at the MTV VMAs was undoubtedly the most talked-about moment of the awards, and there were a lot of different points espoused, but now it's time to break down his comments about Justin Timberlake. Were you confused about why JT's name came up? You are not alone. Here's what we're pretty sure West meant.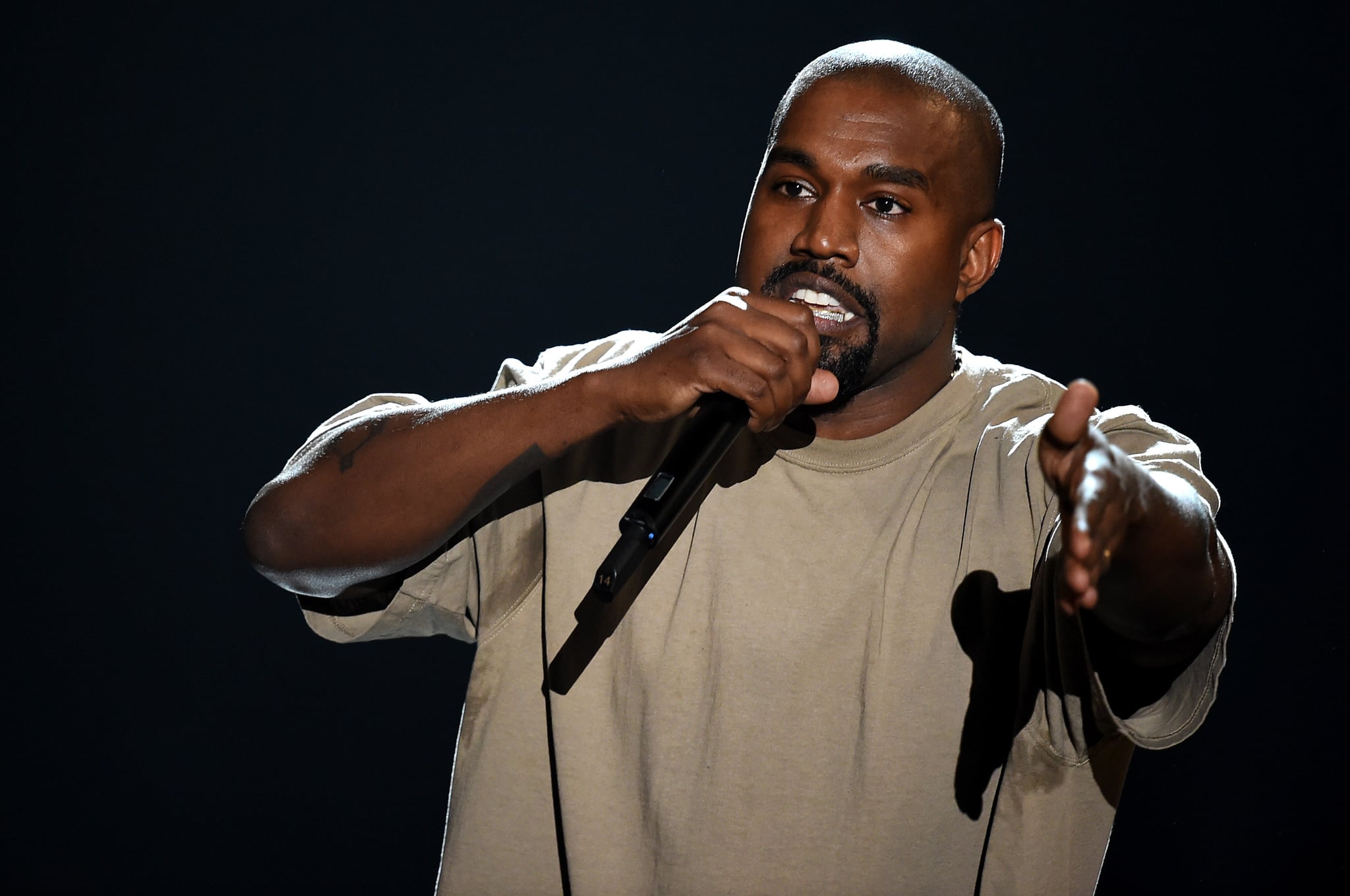 First, Kanye Started Talking About His Infamous "Imma Let You Finish" Moment at the 2009 VMAs
After Taylor Swift — the artist whose acceptance he crashed at the 2009 VMAs — presented him with his award, West set about explaining that night. He aroused sympathy with tales of being booed at baseball games for his actions, then hypothetically wondered aloud if it's an action he'd do now, having a daughter and being the person he is now.
Then, He Explained That He Is a Defender of Artists
Not only did West hijack Swift's 2009 best female video award at the VMAs, but it was just this year that West also crashed the stage when Beck won the Grammy for album of the year over Beyoncé. So at the VMAs, he explained that he's just a defender of other artists — and that's when JT came up. Mentioning the Grammys, Gnarls Barkley, and Timberlake, West just threw out that Timberlake "had tears in his eyes" when he didn't win.
So What Happened at the Grammys, Then?
The Grammys in question were the 2007 awards, when Timberlake was nominated for album of the year for FutureSex/LoveSounds and Gnarls Barkley was up for record of the year for "Crazy." Neither of them won for those categories, and West seemed to be sticking up for their losses, particularly for the fact that they're enduring pieces of music. (In case you're wondering, the Dixie Chicks won in both of those categories in 2007.)
What Is Justin's Response to All This?
It's hard to tell whether Timberlake — who was not present at the VMAs — felt he was put on blast for crying way back when, but he tweeted this just after West's speech: "Kanye is so cute, y'all," then quickly clarified that he was joking. A couple hours later, Timberlake had more to say: "Btw... I JUST watched my man 'Ye's FULL speech... He always has a point. And I support it." There you have it.