Why Were They Cutting Out Tongues During Euron's Attack?
The 1 Brutal Detail You Might Have Missed During Euron's Attack on Game of Thrones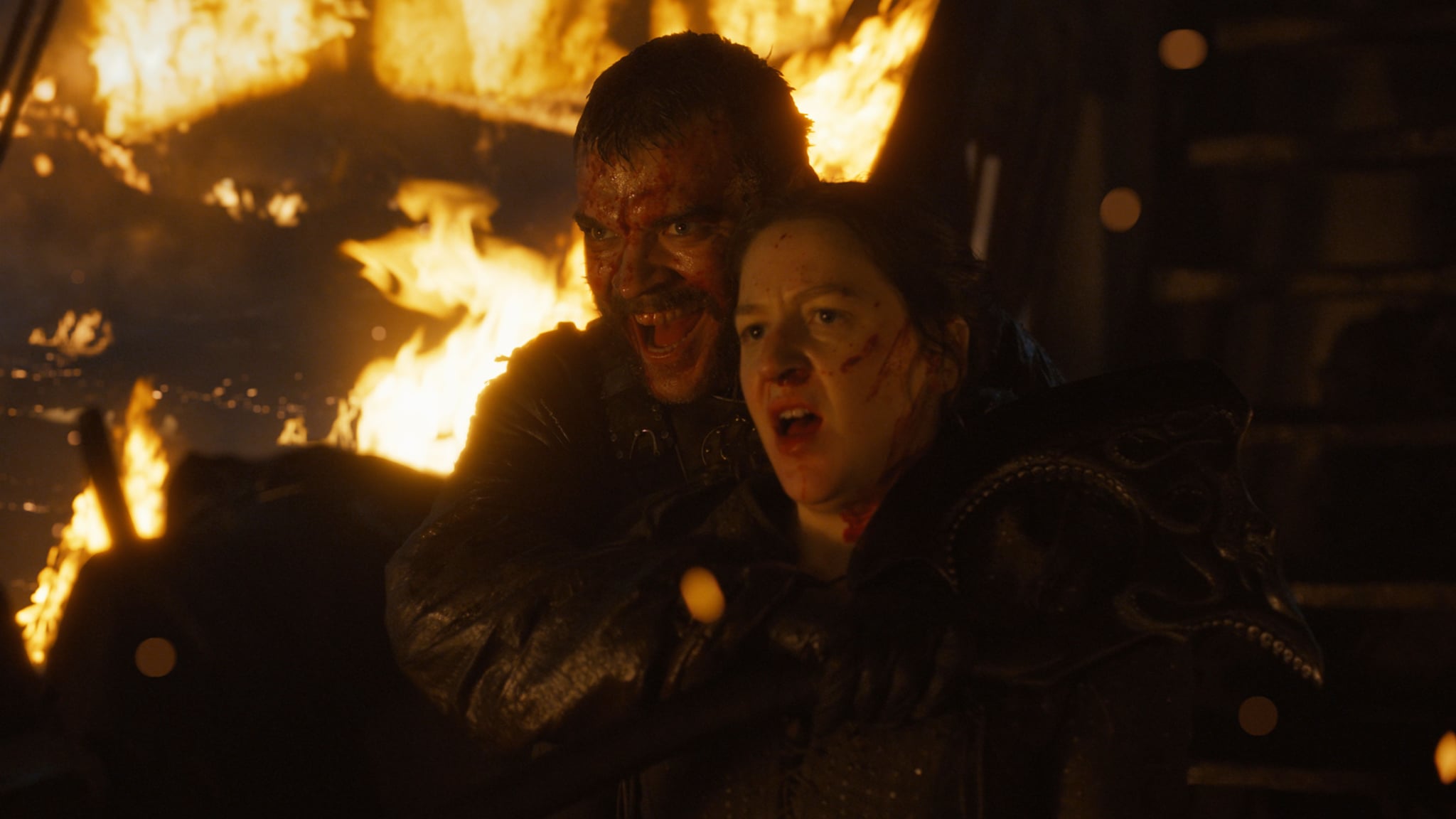 Game of Thrones threw us for an insane loop during the second episode of season seven on Sunday night when Euron Greyjoy attacked the Iron Fleet as they were setting out on a seemingly peaceful journey to Dorne. The intense battle left behind a bloody mess with a lot of unanswered questions (Is Yara dead? What happened to Ellaria?), but one thing we can tell you is why Euron's men were cutting out peoples' tongues.
While the act might have seemed like just another unnecessarily cruel battle tactic enforced by Euron, there is a reason behind it, as pointed out by Reddit user BrySighz:
[S7E2] A cool detail non-book readers might have missed from gameofthrones
Fans of the book know that Euron's crew is made up of men he's spared during previous pirate raids. In order to stop them from speaking to each other to rally against him or talk back to him, he cuts out all of their tongues. So when he has his own men do this to the crew from Yara and Theon's ship, he's doing so to replace the men on his side that he's obviously losing in the battle.
Yeah. We've seen some f*cked up characters on Game of Thrones before, but Euron might be the most terrifying yet (just his entrance to that battle says it all, to be honest).