Why You Should Watch The X Factor
4 Reasons Simon Cowell Wants You to Watch The X Factor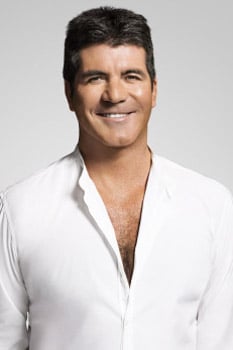 The X Factor's second season premieres on Wednesday with some big changes (least of which are new judges Britney Spears and Demi Lovato). Another difference is the show will now be competing with The Voice, and Simon Cowell has a few things for you to consider in the midst of such a heated climate for televised music competitions. Cowell recently hopped on the phone with reporters, and here are his arguments for why you should be watching The X Factor.
They're bringing the drama. Cowell contends that this year, they're showing more of the backstage "bitchiness" than last year. "You're definitely seeing way more of how the contestants interact with each other, and how they prepare for the auditions," he said. "I found it fascinating to watch because this is the first time (even though I've done this a long time) I genuinely believe I know what it's like to be a contestant on this show."
New judges

Britney Spears

and Demi Lovato are no pushovers. "We have no control over these two whatsoever and there are many, many times where we disagree, but that's probably what's made it more interesting this year," Cowell divulged. "Britney has taken this very seriously and she's surprisingly quite mean. In the past we've had judges who never say no. She can't say no quick enough on this show."
The contestants are evolving. "I think the groups are very strong this year, particularly the 12- to 17-year-old contestants. They're like a whole new breed who actually haven't even been brought up on these talent shows before. They've been influenced by what they see on YouTube, social networking, and stuff like that. They've brought something very interesting to the show."
The folks over at NBC don't want you to see it. Cowell is still reeling from the news that The Voice extended its premiere by an extra night, putting itself in a ratings competition with The X Factor. "The show looks different to anything else we've ever made before. I think this is the reason why NBC decided to put The Voice up against us. It is a spoiling tactic and it's very simple — they don't want people to see this first episode. I think it's mean-spirited, and I hope and I pray that it backfires on them because this is one of the best shows we've ever made."
Has Cowell made a good case? What will you be DVRing this Fall?