Winner Predictions for Dancing With the Stars, Season 10
Who Is Your Early Pick to Win Dancing With the Stars?
Tonight is the two-hour premiere of a new season of Dancing With the Stars, and I'm already placing my bets on who might waltz away with the win. It's hard to predict this early out, although I can pretty much guarantee that Buzz Aldrin won't be earning a trophy (sorry, but the man is 80-years-old!). I'm also crossing Bachelor Jake Pavelka off my list, since most people I know are still ticked that he chose Vienna over Tenley.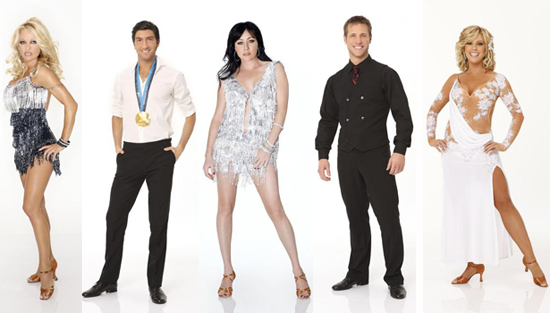 In my ones-to-beat column: Nicole Scherzinger (she has the dancer background under her belt) and Olympic figure skater Evan Lysacek. He should be able to commit those routines to memory; plus, he has former Olympic champs Apolo Anton Ohno, Kristi Yamaguchi, and Shawn Johnson who have already paved the way with their own DWTS gold.
Those are just my predictions — time for yours! Here's the full list of competitors: Jake Pavelka, Kate Gosselin, Pamela Anderson, Evan Lysacek, Shannen Doherty, Buzz Aldrin, Chad Ochocinco, Nicole Scherzinger, Aiden Turner, Niecy Nash, and Erin Andrews.
Who do you think has the best chance of winning it all? And who are you just excited to see? Tell me in the comments, and then tune in tonight as the competition high-kicks off.

Photo copyright 2010 ABC, Inc.