The Wolverine Trailer 2013
The Wolverine's New Trailer: What's New and Why You Shouldn't Skip It
It's been four years since Hugh Jackman flexed his claws for X-Men Origins: Wolverine and a few months since we got the first trailer of him in this year's follow-up, The Wolverine. We already know this movie takes place after the events of X-Men: The Last Stand, when Logan flees to Japan. In this new installment, a man whose life he once saved offers to give him the gift of mortality, but that doesn't mean he gets to lead a peaceful life. People are still after him, and this time Logan's not exactly equipped to fight. The second trailer has dropped, and even if you've already seen the first one, there are some key differences.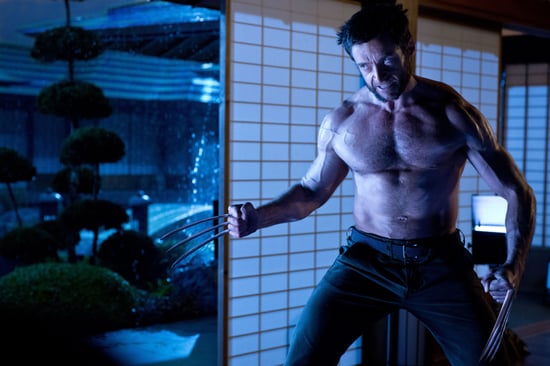 Jean Grey is back. OK, so she's just back in dream form, but the late Jean (Famke Janssen) makes an appearance in this trailer. It seems poor Logan is being tormented by the memory of his former lover — is this some kind of foreshadowing? Will he ever be able to move on and find someone new?
It's not as cryptic as the first trailer. While the first trailer devotes precious time to catching up with Wolverine (he's hiding out in remote bars, Skyfall-style), this one gets right down to the point. He agrees to undergo some type of experimental treatment that will make him slightly more human, and in the midst of his sessions, he gets attacked. Speaking of . . .
More action! There's extended footage of a crazy fight on top of trains, but even more exciting? There's some kind of giant robot-ninja — ninja-robot? I'll be curious to see how the transitioning Wolverine can handle such an opponent.
The Wolverine opens July 26, and you can watch the trailer after the jump.