The Women of SNL Special, Featuring Tina Fey, Kristin Wiig, Molly Shannon, Amy Poehler, Julia Louis-Dreyfus, and More
TV Tonight: The Women of SNL Reunite on NBC
As someone who grew up watching Saturday Night Live, I have a soft spot for sketches like Mary Katherine Gallagher, The Delicious Dish, and the Spartan cheerleaders (fun fact: I actually did a skit as Arianna in my high school talent show). So tonight's The Women of SNL special has me particularly jazzed, as several of the female veterans reunite to relive their favorite clips and bring us some new material.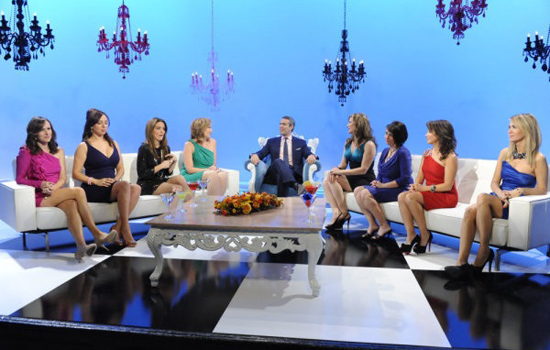 Tina Fey, Ana Gasteyer, Nora Dunn, Julia Louis-Dreyfus, Cheri Oteri, Amy Poehler, Molly Shannon, Maya Rudolph, Rachel Dratch, and Kristen Wiig will all be appearing, and if this early photo of them reenacting The Real Housewives is any indication, it's going to be fun times. The special starts on NBC at 9 p.m. EDT — are you going to tune in?
To watch a preview, just
.
Photo courtesy of NBC