Work It Pilot Review
Pilot Scoop: Work It
Good news for those who love traditional sitcoms and seeing men dressed up as women: ABC is introducing midseason comedy Work It tonight, about two men (Ben Koldyke and Amaury Nolasco) who can't find good jobs because of the poor economy. When they hear that pharmaceutical sales are hiring, they jump at the chance — but there's just one catch: they prefer to hire women, so obviously, they just decide to dress as ladies.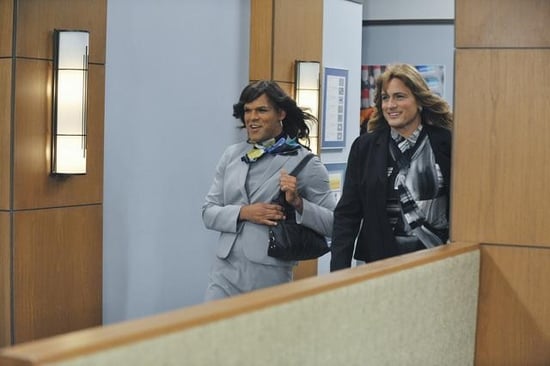 Where it works: If you're a fan of slapstick and prefer light TV fare, there are definitely some silly moments that may allow you to escape (then again, if you've been hit hard by the recession too, it may not be such an escape).
Where it doesn't: There is one joke on this show: men dressing as women. It gets old fast.
You might like this show if: You really miss Tom Hanks's '80s sitcom Bosom Buddies.
When it's on: Tuesdays at 8:30 on ABC.
Keep reading to see some photos and a preview of Work It.