World Cup 2010
What Had You Glued to Your TV — Olympics or World Cup?
The World Cup will come to an exciting end this weekend with Sunday's championship between the Netherlands and Spain. I'm surprised with how much soccer I've been watching, even after the US team was eliminated from competition — and I only partially blame it on the lack of regularly scheduled programming.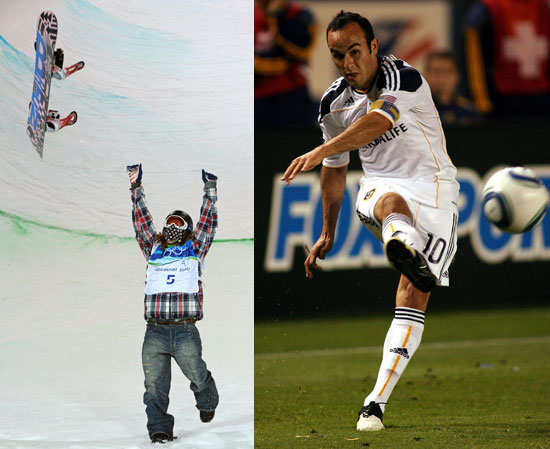 It got me thinking about how I couldn't stop watching the Winter Olympics earlier this year, getting all caught up in the events and rooting for USA all the way. The events only happen every four years after all, and it's hard to ignore when everyone is watching. So which event had you more glued to your TV?