The Worst Holiday Movies
Buzz In: Which Holiday Movies Get Under Your Skin?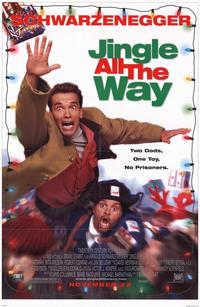 We've already discussed the holiday movies that make us feel all warm and fuzzy inside, but now let's examine the flip side. I've said it before and I'll say it again: not every Christmas or Hanukkah movie is an instant classic, and yet somehow that doesn't keep networks from airing almost all of them each year.
There are at least a handful of holiday movies that I just can't bring myself to watch. Take for example Jingle All the Way, which stars Arnold Schwarzenegger and Sinbad on a quest to score the most popular toy of the year for their sons. Everything about this movie bugs me, but it's definitely not the only irritating film of its genre. Your turn to spill: which holiday movies get under your skin?