Wreck-It Ralph DVD Release Date
What to Rent: New DVDs This Week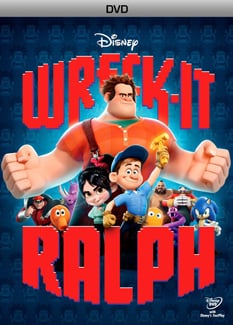 John C. Reilly voices Ralph, a bulky video game villain itching to shed his bad-guy image and become a hero. The film's stellar voice cast also includes Sarah Silverman, Jane Lynch, and Jack McBrayer. Chock-full of nostalgic references (think Q*bert and Sonic the Hedgehog), Wreck-It Ralph is just as much fun for adults as it is for kids. The DVD comes with the Oscar-winning short film Paperman, deleted and extended scenes, and making-of featurettes.

86%
Chris Hemsworth and Josh Hutcherson take the reins in this remake of the 1984 action film. This time, the invading forces are North Koreans, and they take over Spokane, WA. Lucky for Spokane, its best and brightest young adults are ready to fight for freedom. Josh Peck and Adrianne Palicki also star in the unnecessary remake that suffers from a laughable script and distinct lack of charm that the original had. The DVD include four making-of featurettes.
11%
Check out one more new release after the jump.
Gerard Butler stars as George, a somewhat endearing ex-soccer star who agrees to coach his son's team. The wannabe sportscaster also has an ulterior motive for returning to the suburbs: his ex, played by Jessica Biel. She seems to be the only soccer mom who doesn't want a piece of George, as the others (Uma Thurman and Catherine Zeta-Jones) line up. The film tries to be both a romantic comedy and family drama, but fails on both fronts. Deleted scenes and a few featurettes are included on the DVD.
4%