Are You There Chelsea Pilot Review
Pilot Scoop: Are You There, Chelsea?
NBC shelved Community from its midseason schedule to make room for other comedies on the network, and one of those newbies is Are You There, Chelsea?. Based on Chelsea Handler's book Are You There, Vodka? It's Me, Chelsea, the show stars Laura Prepon as Chelsea (loosely based on Handler) as she waitresses in a bar and parties at all hours. Handler has a supporting role as Chelsea's sister on the series, which premieres tonight.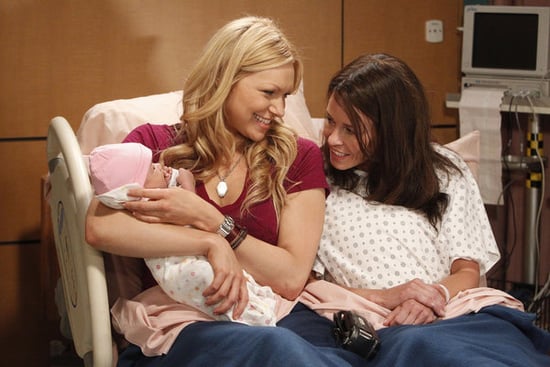 Where it works: The series mines Chelsea's bad-girl behavior for humor (Chelsea is a heavy drinker and kicks off the pilot episode by getting arrested for a DUI), and with Handler's influence, it feels like the series has potential to be an irreverent comedy. It's also funny to see Handler as Chelsea's disapproving, pregnant sister Sloane.
Where it doesn't: I like seeing Prepon heading up a sitcom, but her character is pretty unsympathetic, with none of the

sass

needed to pull off Chelsea's pithy one-liners. Her voice-over comes off as joyless monotone, and many of the jokes are stale, because of their content and delivery (like the fact that the cat's name is "*ssface").
You might like this show if: You love Chelsea Handler's brand of snarky humor.
When it's on: Wednesdays at 8:30 p.m. on NBC.
To see a video preview and some photos from Are You There, Chelsea?, just keep reading.