Are You Digging the New Season of 24?
I don't know about you, but my love for Jack Bauer and 24 has wavered a bit over the years. Some seasons kept me on the edge of my seat (particularly the first and fifth), while others just weren't enough to keep me tuned in (like the sixth).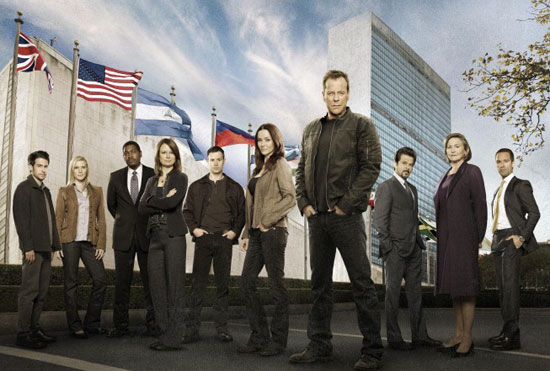 That's why I was pleasantly surprised to find myself hooked on season 8. Though Jack is gettin' a little older, he hasn't lost any of his grit — and the new supporting characters like Freddie Prinze Jr. and Katee Sackhoff are definitely adding a new level of appeal for me. I'm also glad to see the show take on a new setting in NY, and though the attempted assassination on a President has been done to death, I'm already enjoying the twists and turns thus far. Plus I still love Cherry Jones and Mary Lynn Rajskub, and a little cameo from The Vampire Diaries's Paul Wesley doesn't hurt either.
Only time will tell if I'll stay engrossed as the hours tick on, but what are your thoughts — are you digging the new season?