Will You Go See Jackass 3D This Weekend?
Watch, Pass, or Rent: Jackass 3D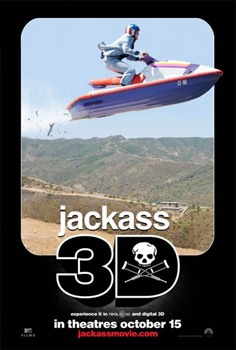 Johnny Knoxville and the boys are at it again this weekend with Jackass 3D. That's right, if you weren't grossed out enough by the first two movies, now the action is all up in your face. (I hope you have a strong stomach.)
I have a love-hate relationship with the Jackass guys. While many of their antics make me gag, I did laugh at several stunts in the new trailer (you've got to admit that Bam Margera getting knocked by a giant hand is hilarious).
If you can believe it, it's been 10 years since the series first started airing on MTV, so I wonder if its original audience has outgrown the pranksters. Will you be heading to the theater this weekend, or will you opt to sit this one out?