Are You More Likely to Tune In For Guest Stars?
Special guest stars are a dime a dozen these days, but that doesn't make 'em any less fun. Tonight, NBC's comedy lineup is back with new episodes (well, except for The Office) and it's chock-full of celebrity appearances. First we've got Jack Black on Community, followed by Will Arnett playing opposite his real-life wife Amy Poehler on Parks and Recreation. To cap it all off, we've got two episodes of 30 Rock to look forward to — one of which features James Franco.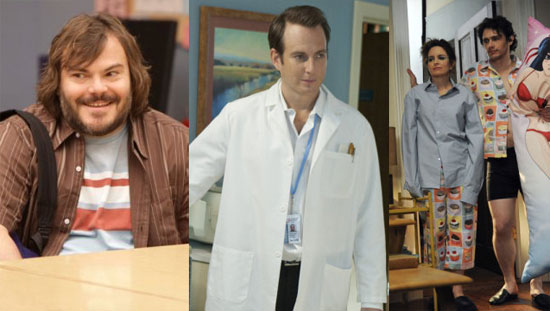 It's always a treat to see big names adding some fun to my favorite shows, but what about when a star stops by a program that's not usually in your DVR schedule? I admittedly checked out a few episodes of General Hospital just for Franco, but Zooey Deschanel wasn't enough to get me to tune in to Bones. What's your take — are you more likely to watch a show if there's a special guest?