Will You See Paranormal Activity 2 This Weekend?
Watch, Pass, or Rent: Paranormal Activity 2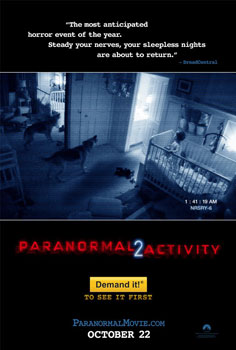 October is horror movie prime time, so it's no surprise that studios save some of their heaviest hitters for Halloween season. Right up there is the much-anticipated Paranormal Activity 2, which his theaters this weekend.
Since the original became a surprise box office smash hit, I have a feeling that fans will flock to the theaters once again to see the follow-up. The first movie, in the vein of The Blair Witch Project, was dubbed as one of the scariest movies in years and was a critical success as well.
Horror isn't exactly my favorite genre, but sometimes even I can't ignore the hype. What about you — will you be heading to the theater for a good haunting this weekend?