Are You Watching the Royal Wedding Live?
Will You Watch the Royal Wedding Live?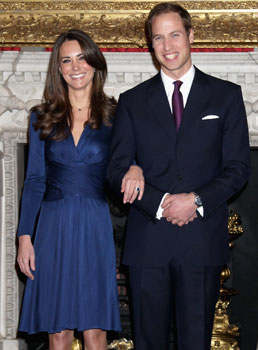 The royal wedding is just days away, and the excitement for William and Kate's big moment is reaching fever pitch. All of the festivities are taking place on Friday morning in the UK, but unfortunately that's not exactly prime time here in the states. We'll have a ton of live coverage across the Sugar sites, which means we'll be staying up all night to watch the nuptials live here on the West Coast. All of the major TV networks will have live coverage as well, which means you'll be in good company if you're up in the wee hours to see the vows and wedding march live. That said, we're lucky enough to live in the age of DVR and YouTube, so you won't be out of the loop if you'd rather catch up on your rest. I want to know what your plans are though — will you watch the royal wedding live?