YouTube to Begin Offering Movie and TV Rentals
Would You Rent Movies or TV Shows on YouTube?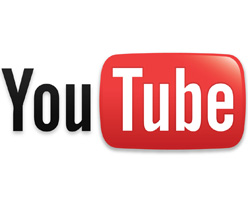 I usually rely on iTunes for my online movie fix, but now YouTube is throwing its hat into the ring by offering rentals. The company will feature entries from the 2008 and 2009 Sundance Film Festival starting Friday (most movies will be available to watch for a 48-hour period for $3.99). The debut is part of a venture rumored to roll out over the next few months, as YouTube begins adding TV shows and major films to its user-generated content. So after you watch viral copycats of "Pants on the Ground," you'll be able to rent a blockbuster flick.
I'm not surprised to see YouTube branching out into pay-per-view — given the news that Hulu may start charging, it seems normal that YouTube would try to keep up. But while it might be nice to watch an entire TV episode on the online channel (instead of say, watching it from someone who uploaded the episode in four parts taped on their fuzzy TV screen), I don't necessarily want to drop a ton of cash to do it.
How about you? Would you rent your movies or TV shows on YouTube?