Is Your Faith Restored in Project Runway?
The latest season of Project Runway premiered this week, and I have to say — I'm impressed. I was excited about the return to New York and the potential that comes with a fresh new group of contestants. Now that I've seen the first episode, I'm encouraged that the show will be an exciting must see again.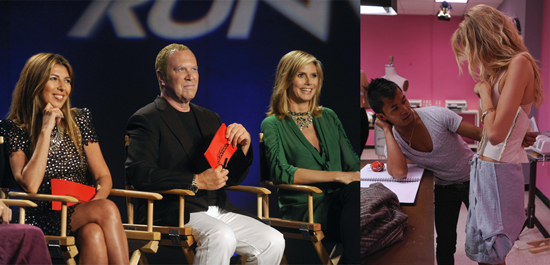 From the portfolios we glimpsed onscreen and the first looks the designers sent down the runway, it seems like the competitors are as talented as they are quirky (my early faves? Jay and Seth Aaron). And it was so, so comforting to hear Michael Kors telling a designer what odd object his dress resembled, and Nina icily tearing down an outfit. So if you watched, tell me, do you think Project Runway is back to its old standards, or do you think it's lost its mojo?