Zac Efron to Star in Remake of Snabba Cash as a Money Launderer 2010-04-15 10:30:00
Zac Efron Finds a New Career Path in Money Laundering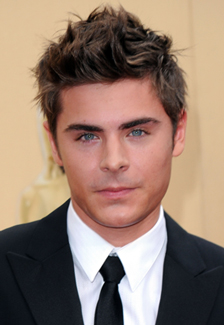 They grow up so fast! Zac Efron, who's no longer synonymous with his High School Musical persona, is on board to star in and produce the remake of Snabba Cash, a recent Swedish hit.
Young Efron will play a money launderer who caters to a coke dealer in the thriller. As for the title, I'm guessing the American remake may go with the American translation of "Snabba Cash," which is "easy money."
In any case, it's just the latest in a line of more mature roles for the guy. I'm willing to give him a shot — he can be pretty entertaining, and he's not exactly difficult to look at, either.