Zac Efron to Star in Workplace Comedy and Voice Anakin Skywalker in Robot Chicken Star Wars Special 2010-07-13 10:47:01
Zac Efron Directs His Baby Blues to Some Comedy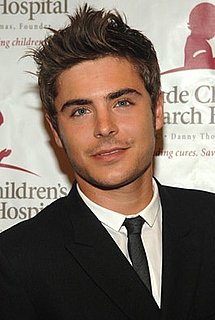 I hope you're not tiring of the Hollywood juggernaut that is Zac Efron, because the busy young actor has just signed up for two new projects, and this time, he's going for comedy.
First, he's adding his voice to the Robot Chicken special Robot Chicken: Star Wars Episode III as Anakin Skywalker. Meanwhile, his newly minted production company, Ninjas Runnin' Wild (which is also producing his other upcoming projects, like Snabba Cash and Fire), will take on a workplace comedy as a starring vehicle for Efron.
As part of his High School Musical graduation, it looks like Efron is making sure he's not tied up in one genre. We've already seen him show the funny in 17 Again, and I think I prefer to see him as a comedian than weepy teen heartthrob — I'm looking at you, Charlie St. Cloud.