Zero Hour TV Show Pilot Review
Pilot Scoop: Zero Hour
With ABC's new drama Zero Hour, not only are we getting a new mystery to unravel, but we also get to do it with a beloved TV veteran. Anthony Edwards stars as a man who gets tangled up in a web of conspiracies that span years and continents, and he sets out to get to the bottom of it all because his own wife is at stake. I've checked out the pilot for Zero Hour, so I can break it down for you — and let you know whether it might be one of your new TV favorites.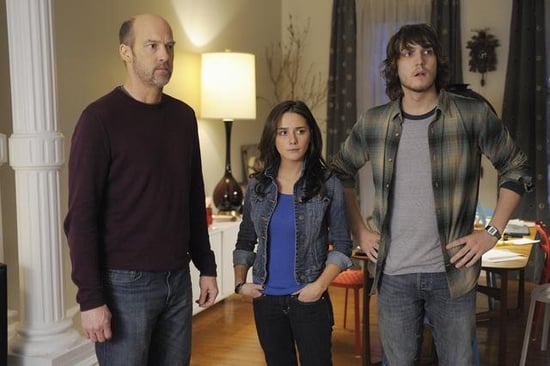 What it's about: Hank (Edwards) is the editor of a magazine that disproves conspiracy theories and paranormal activity, but he starts to change his mind when his wife, Laila (Jacinda Barrett), is kidnapped. When he starts to connect the dots and finds a link between Laila's clock shop and a decades-old conspiracy, he takes off on his own quest to find her, and he unearths some disturbing truths along the way.
Where it works: It feels so right to have Edwards back on TV, leading his own show as the charismatic everyman. I was also excited to see Scott Michael Foster (Greek's Cappie!), who brings a little youthful humor as one of the reporters at Hank's magazine.
Where it doesn't: Zero Hour is very complicated, and sometimes it feels like it's for the sake of being complicated. Nazis, clocks, and attempted murders all come up in the first episode, making the show feel stuffed with way too much. It's often hard to follow.
You might like this show if: You feel like watching The Da Vinci Code every week.
When it's on: Thursdays at 8 p.m. on ABC
Watch a preview and see some pictures from Zero Hour after the jump.