Is Zoey the Mother on How I Met Your Mother?
Do You Like Ted and Zoey as Couple on HIMYM?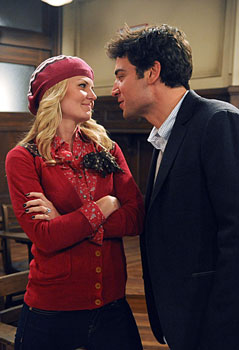 It feels like forever since Ted has had a viable love interest on How I Met Your Mother, but he makes some serious progress on this week's episode. Most people probably tuned in for Katy Perry's guest appearance, but the real excitement happens at the end of the episode when Ted and Zoey finally kiss.
I'll be the first to admit that I haven't exactly been on board with Jennifer Morrison's character, but I think she may have won me over right around the time she fills Ted's fridge with ketchup bottles. With all that said, I'm still not convinced Zoey is the mother, but at least now I'm more open to the idea. What are your thoughts — do you like Ted and Zoey together?
Photo courtesy of CBS