Zooey Deschanel in Talks to Play Ada Lovelace in Biopic Enchantress of Numbers 2010-04-19 09:30:00
Zooey Deschanel to Get Costumed, Geeky in a Biopic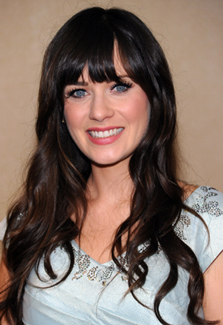 Zooey Deschanel, aka the She of She & Him, may have charmed audiences this past weekend at Coachella, but it looks like she'll be getting back to work soon as an actress. She's reportedly in talks to star in a biopic about Ada Lovelace called Enchantress of Numbers.
GeekSugar has more info on Lovelace, but the basics are that she was a 19th century math-lover who's remembered as the world's first computer programmer.
I love the idea of Deschanel as a brainy innovator in period garb, and honestly, I'll take her any way I can get her these days: on stage, on screen, or on TV!