Over the past year, artists like Megan Thee Stallion and Rihanna have kept us guessing [1] about what they have in store for their fans — but that hasn't stopped us from getting "Red (Taylor's Version)" [2]-level hyped with every subtle hint and new single release. How could we not, when Normani and Saweetie are (potentially) releasing albums in the same year?
In the first few months alone, we've already been gifted with new music like Rosalía's "Motomami," The Weeknd's "Dawn FM [3]," Cordae's "From a Birds Eye View [4]," and more. From longtime favorites like SZA and Kid Cudi to rising artists like The Linda Lindas, 2022's music lineup is the perfect excuse to start preparing playlists for everything from pumped-up workouts to chill date nights.
Keep reading to find out which artists across genres could be releasing new albums (and when) this year. In the meantime, if you need us, we'll be practicing our playlist-making skills and reviewing our Spotify Wrapped results [5] as we patiently await all the new hits from our favorite artists in 2022.
Harry Styles — "Harry's House" Album Release: May 20
Two years after releasing his sophomore album, "Fine Line [7]," Harry Styles has returned with a long-anticipated new album. On April 1, Styles dropped the first single from his upcoming album, "Harry's House." The track, "As It Was [8]," includes a snippet of his goddaughter's voice in the intro, and the music video features dancer and model Mathilde Lin [9] as Styles's love interest.
The album is expected to consist of 13 tracks, some of which may include Styles's first recorded collabs with other artists — including, potentially, Maggie Rogers.
BTS — "We Are Bulletproof" Album Release: June 10
During the last show of their Las Vegas residency, BTS teased their new album with a montage of black-and-white clips of Jin, Suga, J-Hope, RM, Jimin, V, and Jungkook. The video was captioned "We Are Bulletproof" and ended with the date "2022.06.10." [10]
A few days later, the K-pop group — who performed at the Grammys [11] on April 3 — shared the same clip with fans on social media. "This is Big Hit Music. BTS will be back with another new album on June 10, 2022," the label wrote on Weverse. "Details on the new album will be provided in a separate notice at a later date."
Megan Thee Stallion — New Album Release: 2022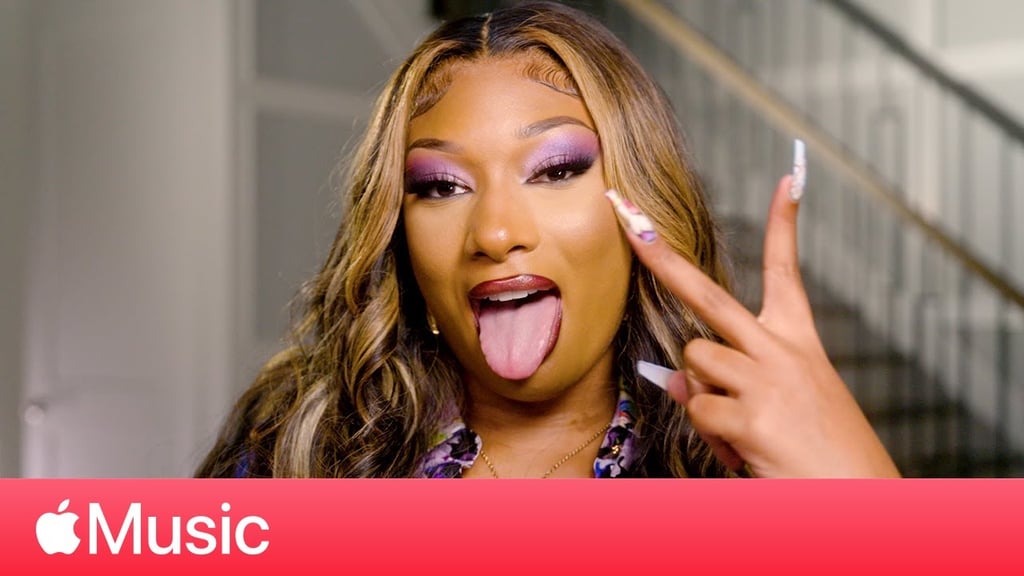 We've been waiting three years for Megan Thee Stallion to surprise us with new music, and it looks like 2022 is finally our year. Following her "Something For Thee Hotties" [12] mixtape, which was released on Oct. 29, Stallion hinted that her new album isn't far behind. "I felt like I was rushing trying to put out projects because I feel like I always got to feed the Hotties," she told Apple Music 1's Zane Lowe [13] that same day. "So right now how I'm writing, I'm really taking my time. This is the most songs that I've ever recorded . . . y'all should be prepared for next year."
On March 11, Stallion released "Sweetest Pie [14]," featuring Dua Lipa — the lead single from her upcoming album. As a follow-up to the collaboration, Stallion debuted her new song "To Whom It May The F*ck Concern," a celebration of female empowerment, during her set at Coachella on April 17. With new singles dropping every month, Stallion's second album might arrive even sooner than expected.
Normani — New Album Release: Summer 2022
At the 2021 Soul Train Awards [15] on Nov. 28, Normani hinted that her debut album as a solo artist is on the way and that she might even accompany the release with a tour. "I wanna tell you that summer is gonna be lit," she said. "I'm ready to perform, I miss performing."
On March 21, Normani premiered her heartbreak song "Fair," her first solo track since her Fifth Harmony days and the lead single off of her upcoming album. "When you go through heartbreak and adversity, that often creates the best record," she told Today [16]. "And for me, this was really just an opportunity to showcase my vulnerability. I think that I've never really been comfortable with being vulnerable in front of people. So, for me, this was really a breakthrough and really just shattering the idea of perfection."
Inspired by some of her favorite '90s musicians, such as Brandy, Monica, Toni Braxton, and Destiny's Child, the new album will be a mashup of genres that serves as an "introduction to who I really am." "I think that's one thing that, in the beginning of the process, was limiting to me creatively, because I'm like, 'OK, is this pop enough? Is this urban enough?' Like, I was really, really putting myself through it and not enjoying and just making good-ass music, which for me is the most important."
Cardi B — New Album Release: 2022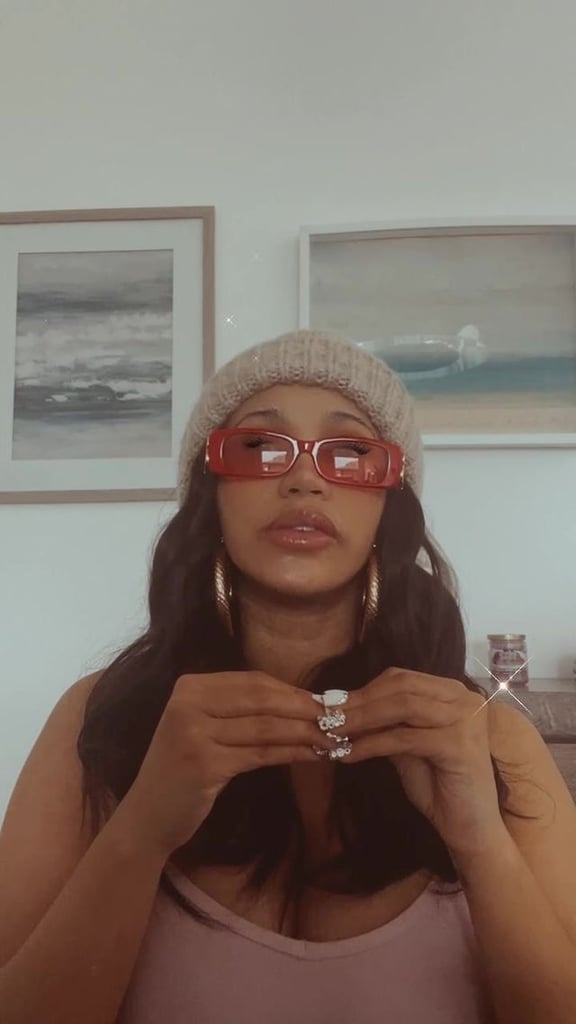 It's been almost four years since Cardi B released her debut album, "Invasion of Privacy," but new music is definitely in the works. On Oct. 28, 2021, a Cardi B fan account shared a soundless video [17] that featured several music executives giving the "WAP" singer's new music a listen.
On Dec. 13, the rapper posted an Instagram video [18] updating her fans on the status of the new album. "I'm in a lot of positions that require a lot of my time, and on top of that, I gotta put out this album next year. Not only do I got to put out an album, but I gotta record a movie. I've got to do so much sh*t, y'all." In January, Cardi B also shared a glimpse of her new at-home recording studio [19]. We're definitely keeping our eyes open for any album hints or single releases.
Lizzo — "Special" Album Release: July 15
Lizzo [20] left the self-loathing at the door in her new "About Damn Time [21]" video. On April 14, the "Good As Hell" singer dropped the first single off of her upcoming album, "Special [22]." Three years after releasing her last studio album, "Cuz I Love You," Lizzo [23] pulled double duty on "Saturday Night Live [24]," acting as both host and musical guest to promote her new album.
During the show, Lizzo performed "About Damn Time" and the title track from her new album. On Aug. 13, Lizzo also released her single "Rumors," featuring Cardi B — but it's unclear if the track will make it onto the finished album, which is expected to drop on July 15.
SZA — New Album Release: TBA
SZA fans are hungry for a follow-up album after her 2017 release, "Ctrl," and she's been hard at work — clocking 12-hour days in the studio [25] — to give fans what they've been asking for. "I'm different, so how could [my music] not be different?" she told POPSUGAR in March 2021. "So much of me is in my music — it's literally verbatim whatever's on my mind, and I see the world way differently than I did [before] . . . I'm just trying to have fun and really let my heart speak and get out of my head."
On Dec. 21, SZA released her breakup track "I Hate U," followed by a music video featuring LaKeith Stanfield on Jan. 7. After winning her first Grammy [26] for best pop duo/group performance for her collaboration with Doja Cat on "Kiss Me More," SZA confirmed that the new album is done and awaiting a release date. "I just actually finished it up in Hawaii recently, so just turning it in," she told Variety [27] at the Grammys. "It's probably my most unisex project yet. It's definitely for everybody in a different way".
Rosalía — "Motomami" Album Release: March 18
On Nov. 2, Rosalía shared an 18-second YouTube clip teasing a "Motomami," [28] the album's title track. A week later, on Nov. 11, Rosalía posted the official video for "La Fama," featuring The Weeknd, and followed up on Feb. 3 with the official video for her new song "Saoko." The album, which dropped on March 18, also features guest appearances from Tokischa, Frank Ocean, and Playboi Carti. Ahead of the album release, Rosalía made her "Saturday Night Live [29]" debut with "Chicken Teriyaki" and "La Fama."
Kid Cudi — "Entergalactic" Album Release: Summer 2022
During a performance in California at the 2021 Rolling Loud festival, Kid Cudi revealed that he plans to release two albums in 2022, beginning with "Entergalactic," the soundtrack to his upcoming animated Netflix show. "I have 'Entergalactic' coming in the summer, but I wanna drop another album before that," he told the audience [30]. "And I got some tasty surprises, and I'm really excited about all this new sh*t, all this new music, to give to you guys."
On April 9, Cudi performed with Jack Harlow at the Kids' Choice Awards. During his set, the rapper performed his new single "Stars in the Sky" from "Sonic the Hedgehog 2."
Khalid — "Everything Is Changing" Album Release: 2022
Originally scheduled to drop in fall 2021, Khalid's third studio album, "Everything Is Changing" is taking longer than expected to arrive — but good things take time. On July 21, 2021, he dropped "New Normal," his first single from the album, which was inspired by "the pandemic and the emotional toll that quarantine took on me and my friends," according to Billboard [31].
"'Everything Is Changing' as an album really takes that a step further, with all of the songs centering around trying to find a purpose and a sense of self in a world where everything is digitally connected but emotionally disconnected," he said. "As we all come out of quarantine and venture more into the world and try to reconnect with people we haven't seen in over a year, I hope the messages explored within the album open up conversations and allow people to access their feelings in a new way."
Kendrick Lamar — "Mr. Morale & the Big Steppers" Album Release: May 13
In August, Kendrick Lamar announced that he'll be leaving his longtime record label, Top Dawn Entertainment. He also hinted that a new project is in the works [32]. "As I produce my final TDE album, I feel joy to have been a part of such a cultural imprint after 17 years," he wrote on a new website called oklama.com. "The Struggles. The Success. And most importantly, the Brotherhood. May the Most High continue to use Top Dawg as a vessel for candid creators. As I continue to pursue my life's calling."
Responding to a tweet [33] that read "Kendrick Lamar is officially retired" on April 18, Lamar shared a link to the oklama.com website, where he announced that his fifth album, "Mr. Morale & the Big Steppers," will drop on May 13. "The following statement was released today by oklama, through his company pgLang at 11:00 a.m. PT in Los Angeles, CA:
"Album: 'Mr. Morale & the Big Steppers'
"Release date: 5/13/2022
"All factual information for this release will come directly from this source only."
The rapper's new album will be a reflection on his last 17 years in the music business [34]. "I spend most of my days with fleeting thoughts. Writing. Listening. And collecting old Beach cruisers," he wrote. "The morning rides keep me on a hill of silence. I go months without a phone. Love, loss, and grief have disturbed my comfort zone, but the glimmers of God speak through my music and family. While the world around me evolves, I reflect on what matters the most. The life in which my words will land next."
Beyoncé — New Album Release: TBA
Beyoncé has kept us on our toes over the past five years, and our patience is finally being rewarded. While we've been playing "Be Alive" on repeat, Beyoncé has been working on her seventh studio album — her first major release since "Lemonade" in 2016. "With all the isolation and injustice over the past year, I think we are all ready to escape, travel, love, and laugh again," she told Harper's Bazaar [35] on Aug. 10, 2021. "I feel a renaissance emerging, and I want to be part of nurturing that escape in any way possible. I've been in the studio for a year and a half."
At the 2022 Oscars, Beyoncé performed "Be Alive [36]" from "King Richard" with Blue Ivy [37] by her side on the same tennis court that Serena Williams and Venus Williams trained at in their youth.
Conan Gray — "Superache" Album Release: June 24
Conan Gray released his debut album, "Kid Krow," in March 2020, pulling in millions of fans with songs like "Heather," "Astronomy," and "Maniac." After two years of working on new music, Gray announced his sophomore album, "Superache," on Twitter [38] on April 11. "Superache / My sophomore album / Coming June 24th," Gray captioned the album cover, which features a photo of himself dressed in a black suit and reclining on a heart-shaped patch of red roses.
Gray hasn't divulged too many details about the upcoming album, but speaking with People [39], he explained that "Superache" is a more intimate follow-up to his debut album. "There are moments where I had to really think, 'What are the things that I don't want to say?' And in the end, the answer ended up being 'Nothing,'" he said. "[The album is] just about that ache of being young and sometimes dramatic about the way that you deal with pain and heartbreak and mourning."
On April 15, the singer-songwriter released "Memories," the lead single off of his new album — a song he was inspired to write after having dinner with a friend who was thinking about texting their ex. "I was like, 'Well, you broke up with him, so maybe you shouldn't text him. Maybe you should actually just leave him alone and let him rest and let him get over you.' It just had me thinking about all the times that people texted me that I wished they wouldn't have."
SEVENTEEN — New Album Release: May 2022
Seventeen fans were ready to declare March 17 an unofficial holiday after the group's label, Pledis Entertainment, confirmed the band's upcoming album in a statement shared with South Korean publication Top Star News [40]. "SEVENTEEN are preparing to make a comeback with a full-length studio album in May," the label wrote. "The forthcoming record will notably mark the 13-piece group's first domestic comeback of 2022, and will arrive seven months after their October 2021 mini-album, 'Attacca.'"
If we do the math, seven months after October 2021 is May 2022, which means the album is almost here. The full-length studio album, currently untitled, will mark the group's first comeback since their third release, "An Ode," in September 2019.
On April 14, the band released the music video for "Dar+ling," their first single off of the new album, which featured members dancing their way through a surreal daydream.
The Weeknd — New Album "Dawn FM" Released on Jan. 7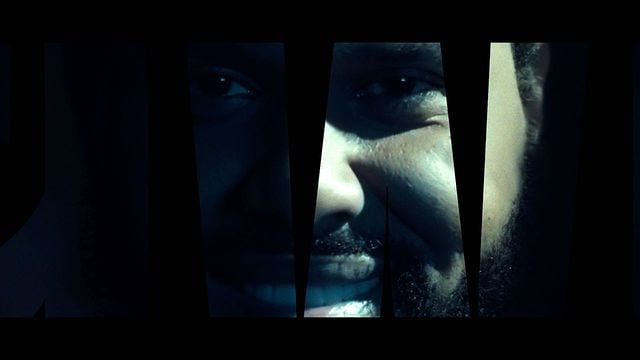 During an episode of Apple Music's "Memento Mori [41]" on Oct. 4, 2021, The Weeknd revealed that his new album, "Dawn AM," is complete. "Only thing missing is a couple of characters that are key to the narrative," he said. "Some people that are near and dear to me, some people that inspired my life as a child . . . and some that inspire me now." The "Save Your Tears" singer added that fans can expect new music videos and "exciting features" related to the album in the months leading up to its release.
On Jan. 3, the singer announced on Instagram [42] that his new album was on the way, sharing a video clip that teased future guest appearances from stars like Jim Carrey [43], Quincy Jones, Tyler, The Creator, Lil Wayne, and Oneohtrix Point Never. A few days later, on Jan. 7, The Weeknd officially released the full "Dawn FM" album [44], along with a music video for his song "Sacrifice."
Frank Ocean — New Album Release: TBA
Four long years after the release of his second studio album, "Blonde," Frank Ocean — and maybe even his green baby from the Met Gala [45] — is returning in 2023 to headline at Coachella, which might mean there's new music in store ahead of the performance. Given the "Pink + White" singer's unpredictability when it comes to album releases, we can't be sure he plans to release new music in 2022 but we're keeping our fingers crossed.
Jack Harlow — "Come Home the Kids Miss You" Album Release: May 6
Jack Harlow's sophomore album is almost here. On Feb. 18, the "Way Out" singer released his first single, "Nail Tech," off the new album, which will also feature his hit single, "First Class." Compared to his previous album, Harlow says his newest work, titled "Come Home the Kids Miss You," will be more serious and might even feature a collaboration with Dolly Parton.
"My songs are very intimate, and a lot of my fans say they feel like they're having a conversation with me," Harlow told Variety [46] in November. "I love that and don't ever want to lose it, but there's a certain feeling, when I'm performing, that some songs are hitting the back wall of the room instead of the first five rows, and I'm excited to have more of that. Before, I wanted to show off my subtlety, but now I feel like my tone is more commanding — there's more presence, more personality. This [album] has a lot more of my DNA all over it: I'm acting as a producer for the first time. I know my venues are about to get bigger, and I want my music to connect out there. I wanna turn up!"
Rihanna — New Album Release: TBA
We may not know when Rihanna [47] plans to release her long-anticipated ninth studio album, but we do know that the "Love on the Brain" singer is shaking it up with a new reggae sound and some "experimental" twists. "I like to look at it as a reggae-inspired or reggae-infused album," Rihanna [48] said in a 2019 interview with Vogue [49]. "It's not going to be typical of what you know as reggae. But you're going to feel the elements in all of the tracks."
In an interview promoting her Savage x Fenty show [50] in September 2021, she added, "You're not gonna expect what you hear. Just put that in your mind. Whatever you know of Rihanna is not gonna be what you hear. I'm really experimenting and music is like fashion: you should be able to play. I should be able to wear whatever I want and I treat music the same way."
After announcing her first pregnancy on Jan. 31 [51], the singer promised that motherhood wasn't going to stop her from releasing a ninth studio album. "Yes, you're still going to get music from me," she told Entertainment Tonight [52]. "My fans would kill me if they waited this long for a lullaby."
Cordae — "From a Birds Eye View" Released on Jan. 14
Almost three years after the release of his debut album, "The Lost Boy," Cordae is back with a whole new tracklist. According to a press release, "From a Birds Eye View [53]" was inspired by a life-changing trip to Africa [54], Cordae's experience enduring the loss of a friend, and his evolving journey "as an artist and a man."
The rapper released his sophomore album on Jan. 14, requesting that fans "listen to songs 1-12 (Shilohs Intro-Westlake High) from top to bottom with no pauses, skips or interruptions." The album will be accompanied by a nationwide tour that begins Feb. 3 the House of Blues in Dallas, TX and extends through March.
Saweetie — "Pretty B*tch Music" Album Release: 2022
"Pretty B*tch Music" is Saweetie's upcoming studio album about the importance of showing women "being about their business [55]," exuding confidence, being sexy, and having fun. The album will feature tracks like "Tap In," "Back to the Streets," featuring Jhené Aiko [56], "Best Friend," featuring Doja Cat, and "Fast (Motion)."
Kehlani — "Blue Water Road" Album Release: April 29
Kehlani is coming in hot this year with a new album titled "Blue Water Road." In September, they teased the album by dropping the lead single, "Altar," followed by "Little Story" in February and "Up at Night," featuring Justin Bieber, on March 30. "Blue water road is a destination in my mind," Kehlani said in a press release, according to Pitchfork [57]." The album cover, shot by Brianna Alysse, features Kehlani standing in front of the rocky ocean tide with her wet hair swinging around her face in all directions.
Dove Cameron — New Album Release: TBA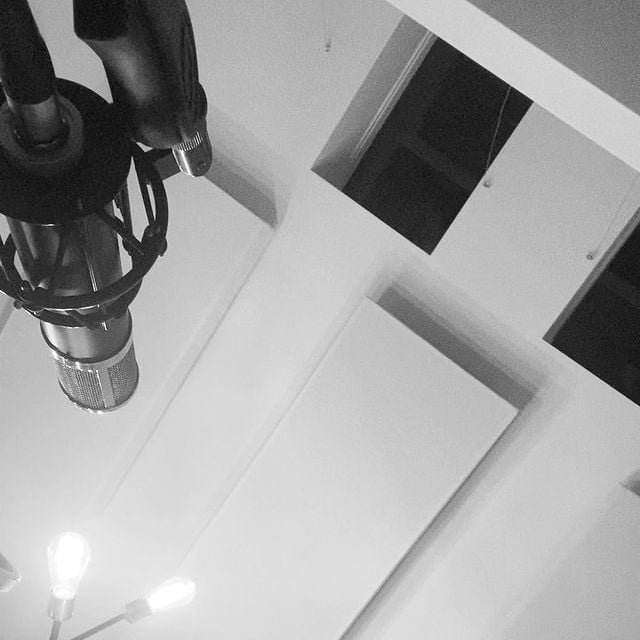 Famous for her role in the "Descendants" films on Disney Channel, Dove Cameron has taken her singing career to the next level. Since 2019, Cameron has release almost an entire album-worth of singles, including "Bloodshot," "LazyBaby," and "Boyfriend [58]." While Cameron has not announced her debut album, she does have another single called "Breakfast" on the horizon. With so many tracks in her musical arsenal, we wouldn't be surprised if she compiled them all into an album sometime soon.
On October 25, Cameron shared footage from the recording studio, adding fuel to the album fire. "i started writing my debut EP this week and i have cried every day . alone and in front of people," she captioned the Instagram [59] post. Cameron hasn't provided any substantial updates on the upcoming EP since, but we'll be the first in line to pre-order when she does.
Machine Gun Kelly — "Mainstream Sellout" Album Release: March 25
Two years after the release of "Tickets to My Downfall," Machine Gun Kelly followed up with his sixth studio album, "Mainstream Sellout," formerly called "Born With Horns." The album was made in collaboration with Blink-182's Travis Barker. Packed with songs like "Papercuts," the new album is "darker [60]" and "more heavy" than Kelly's previous work and addresses his struggles with fame over the years.
On Feb. 9, MGK and Willow released a music video for their new pop-punk track, "Emo Girl [61]," the eight track on the album. Additional songs on "Mainsteram Sellout" include "Maybe," featuring Bring Me the Horizon, "Drug Dealer" and "Ay!" featuring Lil Wayne, "Make Up Sex," featuring Blackbear, and "Wall of Fame (Interlude)," featuring Pete Davidson.
Angel Olsen — "Big Time" Album Release: June 3
Angel Olsen, most well known for her songs "Shut Up Kiss Me" and "Unf*cktheworld," announced her sixth studio album, "Big Time," on March 29. The album, set for release on June 3, is inspired by Olsen's experience coming out as queer and the effects of her parents' recent deaths on her mental and emotional state.
"Some experiences just make you feel as though you're 5 years old, no matter how wise or adult you think you are," she said, according to Pitchfork [62]. "Finally, at the ripe age of 34, I was free to be me."
Preceded by her single, "All the Good Times," Olsen's new album will also feature songs like "Ghost On," "Through the Fires," and "Chasing the Sun."
Arctic Monkeys — New Album Release: Summer 2022
Nearly three years after they released "Tranquility Base Hotel & Casino," the Arctic Monkeys are expected to drop their seventh album ahead of their summer 2022 tour. On Nov. 12, drummer Matt Helders went on the UK's "5 Live Breakfast [63]" and confirmed that the album is "pretty much" done.
"It was a bit disjointed how we had to do it, and there are bits to finish off, but yeah, it's all in the works," he explained, referring to complications caused by the pandemic. "[Our albums] always kind of pick up where the other one left off in a way. [The new sound] makes sense when you think about it in the context of the last record. But we always do try and do something a bit different."
Ari Lennox — New Album Release: 2022
Ari Lennox released her debut album, "Shea Butter Baby," in 2019, leaving fans eager for a new release. But, in a series of since-deleted tweets, the "Up Late" singer explained that she won't be releasing any new projects until it "feels right."
On March 4, Lennox shared a tweet [64] teasing her sophomore album, which is only three songs away from being complete. "So proud of my future sophomore album," she wrote. "Still seeking 3 more songs and then issa wrap ❤️ It will be here this year."
Brockhampton — New Album Release: 2022
Brockhampton fans were overwhelmed with a mix of emotions when singer Kevin Abstract revealed in a tweet [65] on March 31 that the band would be releasing their final two albums in 2022. Following the release of their penultimate album, "Roadrunner: New Light, New Machine" on April 9, Abstract explained that the band's final project is delayed until sometime in 2022. "Pushing the album back to see how these new members we're scouting make it thru tryouts," he wrote.
Avril Lavigne — "Love Sux" Album Release: Feb. 25
On Nov. 10, Avril Lavigne [66] released her new single "Bite Me," which fueled fan theories that a new album was in the works. On Feb. 25, the singer released her seventh studio album, "Love Sux" [67], which features songs like "Avalanche," "Dare to Love Me," "Cannonball," and "Love It When You Hate Me."
Wallows — "Tell Me That It's Over" Album Release: March 25
In a tweet posted on Dec. 3, alternative rock band Wallows, fronted by "13 Reasons Why [68]" star Dylan Minnette, announced that they would be releasing their sophomore album [69], "Tell Me That It's Over," on March 25. The band also created a new interactive website [70] where they teased snippets of four songs from the album, including "Especially You," and we can't wait to hear them in full once the album drops.
On March 25, the band released the full album, which features songs like "Hard to Believe," "Missing Out," and "I Don't Want to Talk."
Mitski — "Laurel Hell" Released on Feb. 4
Breaking her three-year hiatus, Mitski is back with a new album titled "Laurel Hell" [71] accompanied by a North American tour that kicks off at the Orange Peel in Asheville, NC, on Feb. 17. In addition to her single "The Only Heartbreaker," the album features tracks like "Love Me More," "That's Our Lamp," and "Working For the Knife."
iKON — "FLASHBACK!" Album Release: May 3
K-pop group iKON is currently on a break following the band's appearance on South Korea's "Kingdom: Legendary War" music competition, but the six-piece hip-hop group is already planning to release their next album, according to singer, Jinhwan Kim. "[I want] to make good music that meets fans' expectations," he said in an interview with Marie Claire Korea [72]. "I feel impatient because I don't want them to wait too long."
On April 11, the band dropped a teaser poster for their upcoming album, "FLASHBACK!" A few days later, on April 14, they announced that the mini album, their first physical album since "i DECIDE," will be released on May 3.
The Linda Lindas — "Growing Up" Album Release: April 8
Made up of four middle-school- and high-school-age friends, The Linda Lindas are slowly taking over the punk-rock scene [73]. In 2020, the band dropped a self-titled EP, giving fans a taste of what to expect from their debut album, "Growing Up [74]," which dropped on April 8.
Speaking to Elle [75] on April 18, Lucia de la Garza said she hopes the album helps people understand "they can do whatever they want at any age." "This is only our first album," she added. "We wanna keep making music, we wanna keep writing and releasing songs, but we're still really proud of this."
Post Malone — "Twelve Carat Toothache" Album Release: TBA
In July 2020, Post Malone [76] confirmed that new music is on the way, but whether it's dropping in 2022 is still up for debate. "I'm working on an album now," he told WSJ Magazine [77]. "As crazy as the world is and as strong as everybody needs to be, being able to be in my house by myself and just vibe out and see where my brain takes me — this has been a perfect time to make music and to write songs about what's going on currently."
On Jan. 26, Malone announced that his new album will be called "Twelve Carat Toothache" and be approximately 45-minutes long, adding that the album release is "imminent." The "Circles" singer even hinted that there might be two albums on the way, and the possibility of so much new music has us refreshing Malone's Instagram daily.
"I want to make an album that will uplift and show that people are not alone in their times of loneliness and worry, and that, at the end of the day, we all just need to show love to everyone on the planet and figure things out," he said. "I think we're making some incredible stuff."
Noah Cyrus — "The Hardest Part" Album Release: July 15
Noah Cyrus's fourth studio album, "The Hardest Part," will be available to stream on July 15. Ahead of the new release, the "July" singer dropped the album's lead single, "I Burned LA Down," which featured Cyrus riding a white horse through a blazing field, on April 8. Cyrus has yet to reveal how many tracks are on the album or share further details about the upcoming album, but we expect a few more singles to drop before the summer release date.
FKA Twigs — "Caprisongs" Album Released on Jan. 14
FKA Twigs dropped new music in 2022, and the track list is wild. On Jan. 14, the "Jealousy" singer released her new mixtape, "Caprisongs [78]," a play on the word Capricorn, her star sign, which includes the lead single "Tears in the Club," featuring The Weeknd. The Afrobeats-infused album also includes songs like "Ride the Dragon" and "Careless" and features artists like British rapper Pa Salieu, London-based DJ and artist Shygirl, Dystopia, Jorja Smith, and more.
Twigs is also expected to release a collaboration called "Why Don't You Love Me [79]" with Dua Lipa soon, so we're definitely keeping our ears open for updates.
Bastille — "Give Me the Future" Album Released on Feb. 4
Described as a "cinematic sci-fi saga," Bastille's fourth studio album, "Give Me the Future," pays tribute to the tech age [80] that humanity is currently experiencing and reflects on "the strangeness of living through times that can feel like science fiction." The tracklist for the album, which dropped on Feb. 4, includes singles like "No Bad Days," "Distorted Light Beam," "Thelma + Louise," the title song, and even a spoken word track featuring Riz Ahmed.
Kanye West — "Donda 2" Album Release: Feb. 22
"Ye," formerly known as Kanye West [81], released his 11th studio album, "Donda 2 [82]," the follow-up to his August 2021 release, "Donda," on Feb. 22. The album was exclusively released on West's Stem Player device [83], which retails for $200. The device allows users to edit songs by controlling vocals, drums, bass, audio mixes, and more.
Lewis Capaldi — New Album Release: 2022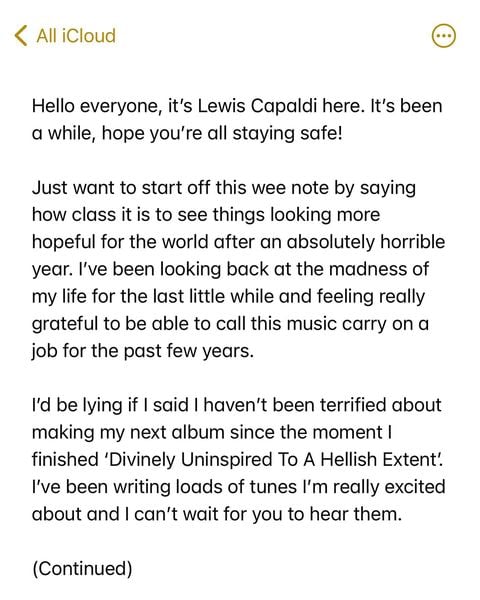 Three years after the release of his debut album, "Divinely Uninspired to a Hellish Extent," Lewis Capaldi is ready to share what he's been working on. After pushing back his tour to focus more on writing a follow-up album, Capaldi shared a letter to fans [84] in March, explaining what to expect from him in 2022.
"I'd be lying if I said I haven't been terrified about making my next album since the moment I finished 'Divinely Uninspired to a Hellish Extent,''" he wrote. "I've been writing loads of tunes I'm really excited about and I can't wait for you to hear them. I really want to make sure whatever I put out next is the absolute best it can be, partly for my own sanity, ['cause] I'm going to have to sing these songs every night for the next few years on tour, but ultimately for all of you who made the first album everything it was."
On Feb. 25, the singer released his EP, "Cry Yourself to Sleep," which featured songs like "Someone You Loved," "Hold Me While You Wait," "Bruises," and "Lost on You."
Maggie Rogers — "Surrender" Album Release: July 29
Maggie Rogers's newest album, "Surrender," is scheduled for release on July 29. The artist's sophomore album follows her 2019 studio album, "Heard It in a Past Life." In a tweet [85] posted on Jan. 21, Rogers described the new album as the embodiment of "feral joy." A few months later, on March 30, Rogers debuted the album trailer, followed by the lead single, "That's Where I Am," on April 8.
Dolly Parton — "Run, Rose, Run" Album Release: March 7
Dolly Parton has been in the business of delivering incredible music for decades, and her latest release, "Run, Rose, Run [86]," is no exception. The album, which was released on March 7. accompanies the release of the "Jolene" singer's first novel, cowritten with author James Patterson. The novel includes "heart-wrenching" lyrics from the songs on Parton's new album, which are "essential to the story," according to her website.
Set in Nashville, the book tells the story of a young woman with a brutal secret who has set out to turn her music-making dreams into a reality. "I cannot be more excited about the release of my very first novel," Parton said. "I hope you enjoy the book and the songs as much as we've enjoyed putting it together."
The Lumineers — "Brightside" Released on Jan. 14
In September 2021, The Lumineers announced that they would be releasing their fourth studio album, "Brightside," on Jan. 14. "It's like a 15-year-old's fever dream, an American love story in all its glory and heartbreak. The last couple left, on the run from something and all alone," singer-guitarist Wesley Schultz said of the album's title track [87]. According to Spin, it will be the band's "most joyous and spontaneous piece of work thus far."
On Jan. 14, the band came through with the completed album, which includes tracks like "Birthday," "Big Shot," and "A.M. Radio." Less than a month later, on Feb. 9, The Lumineers also announced North American dates for their "Brightside" world tour.
Beach House — "Once Twice Melody" Album Release: Feb. 18
Most well known for their 2016 hit "Space Song," dream-pop duo Beach House released their eighth studio album, "Once Twice Melody" on Feb. 18 The double album consists of 18 songs presented in four chapters. On Nov. 10, 2021, the duo released the first chapter, made up of four songs off of disc one. On Dec. 8, they followed up with the second chapter, an additional four songs from disc one. The remaining 10 songs from disc two include tracks like "Masquerade," "Illusion of Forever," and "Hurts to Love."
Red Velvet — "Bloom" Album Release: April 6
South Korean girl group Red Velvet was scheduled to release their first fully Japanese album, "Bloom," on Feb. 2 but the release was postponed due to production issues. On March 21, the group released their EP, "The ReVe Festival 2022 — Feel My Rhythm," a continuation of their "The ReVE Festival" series.
Shortly afterward, on April 6, the group followed up their freshman and sophomore albums — "The Red" and "Perfect Velvet" — with "Bloom," which features tracks like "Wildside," "#Cookie Jar," and "Color of Love."
Bloc Party — "Alpha Games" Album Release: April 29
English rock band Bloc Party is scheduled to release their new album, "Alpha Games," on April 29. The album is the group's first release in six years and features tracks like "Day Drinker," "You Should Know the Truth," "By Any Means Necessary," and "If We Get Caught."
Rex Orange County — "Who Cares" Album Release: March 11
Versatile singer-songwriter Rex Orange County hooked us with moody songs like "Loving Is Easy" and "Pluto Project," and we have a feeling his new album, "Who Cares," will be just as relatable. The singer teased his upcoming album in January when he mailed postcards with a phone number and the words "Keep It Up" written across them to fans. "Keep it up and go on," Rex sings. "You're only holding out for what you want / You no longer owe the strangers / It's enough, it's enough."
The album was released on March 11 and featured a special appearance from Tyler, the Creator on the track "Open a Window." The album also features songs like "7AM," "Worth It," and "IF You Want It." Rex plans to accompany the new album release with a nationwide tour.
Blink-182 — "Sunny Days" Album Release: June 30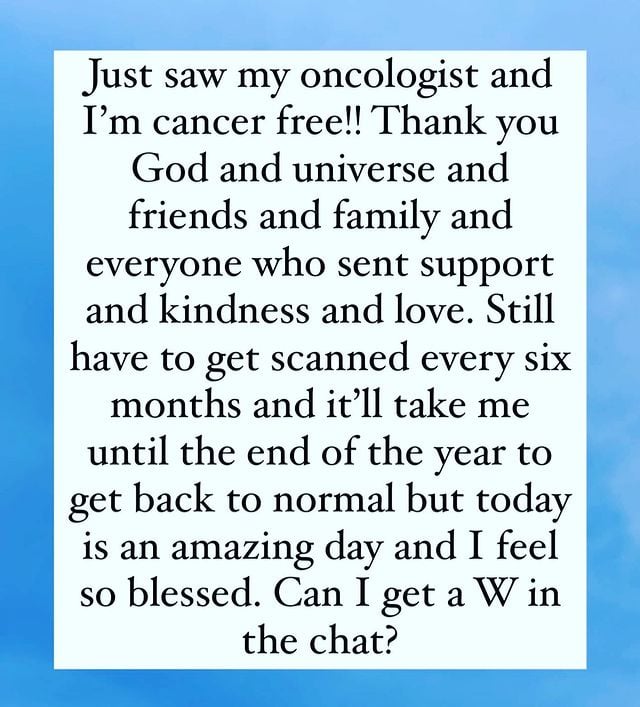 Blink-182 has been rocking for decades, and they're back with their ninth studio album, "Sunny Days," not to be confused with their eighth album, "Nine," released in 2019. The new release will bring back the band's gritty punk-rock sound with songs like "Let's Party," "Monster in My Head," "MTV's Dead," and more.
Notably, this will be the band's first release following frontman Mark Hoppus's battle with stage four diffuse large B cell lymphoma. On Sept. 29, the singer shared an Instagram post announcing that he's cancer-free [88].
Since the release of their eighth album, "Nine," drummer Travis Barker has also entered a serious relationship with Kourtney Kardashian, going so far as to marry her in Las Vegas [89]. Kardashian later confirmed that the ceremony was not legally binding.
Swedish House Mafia — "Paradise Again" Album Release: April 15
Just days after the release of The Weeknd's song "Moth to a Flame" [90] in October, Swedish House Mafia announced that their next album was "close." The album, the group's first in nine years, is also the inspiration behind their 2022 "Paradise Again" tour.
On April 15, the group released their debut studio album, "Paradise Again," which features guest appearances from artists like The Weeknd, ASAP Rocky, Connie Constance, 070 Shake, Jacob Mühlrad, Mapei, Seinabo Sey, Sting, and Ty Dolla Sign.
Paramore — New Album Release: TBA
Paramore's hiatus is finally over. For the last five years since the release of their "After Laughter" album, the band has been taking time to enjoy some time apart as coworkers and focus more on their personal lives. But in a newsletter to fans shared on Nov. 26, 2021, Hayley Williams revealed that the band's silent era is over [91]. "Paramore can't be 'on a break' forever now can we?" she wrote. "I love y'all . . . See you sometime next year?" So, if you'll excuse us, we'll be saving up for potential tour tickets ASAP.
Earl Sweatshirt — "SICK!" Album Released on Jan. 14
Rapper Earl Sweatshirt dropped his fourth studio album, "SICK!," on Jan. 14, his first release since his 2019 EP, "Feet of Clay." The album features guest appearances from Armand Hammer and Zelooperz and includes singles like "2010," "Tabula Rasa," and "Titanic."
"'SICK!' is my humble offering of 10 songs recorded in the wake of the worldwide coronavirus pandemic and its subsequent lockdowns," Earl said in a press statement, according to Rolling Stone [92]. "Before the virus I had been working on an album I named after a book I used to read with my mother ('The People Could Fly'). Once the lockdowns hit, people couldn't fly anymore. A wise man said art imitates life. People were sick. The People were angry and isolated and restless. I leaned into the chaos 'cause it was apparent that it wasn't going anywhere. These songs are what happened when I would come up for air."
Charli XCX — "Crash" Album Release: March 18
Charli XCX released her fifth studio album, "Crash" on March 18. The album was preceded by four singles, including "Good Ones," "Beg For You," "New Shapes," and "Baby." Charli XCX first envisioned the hyperpop dance album in 2019, but recording and production was pushed back due to the pandemic. Leading up to the album's release, she teased snippets of new songs on TikTok, getting fans hyped for the new release.
Bleachers — New Album Release: 2022
On Jan. 22, Bleachers lead singer Jack Antanoff announced in a tweet that he plans to release a new album in 2022. "i am going to put out a bleachers album this year," he wrote, much to the excitement of longtime fans. The news comes shortly after the group's most recent album release, "Take the Sadness Out of Saturday Night," which debuted in July 2021, and their most recent EP release for "Live at Electric Lady" in November 2021.
Florence + The Machine — "Dance Fever" Album Release: May 13
Florence + The Machine is making a comeback with their first album in four years on May 13. The new release, titled "Dance Fever," will feature the singles "King," "Heaven Is Here," and "My Love." The album cover, shot by photographer and film director Autumn de Wilde, features Florence Welch standing in a robe with flowers in her hair in front of a full moon and elements of nature carefully arranged to mimic a shadow box.
Recording for the album was originally set to begin in March 2020 but was postponed due to the pandemic. Taking inspiration from '70s pop culture, the Middle Ages, pre-Raphaelite art, and ancient folklore, Welch pieced together a 14-track album that will feature songs like "Girl Against God," "Restraint," and "Morning Elvis."
Christina Aguilera — "La Fuerza" Released on Jan. 21
Christina Aguilera [93]'s latest Spanish-language release, "La Fuerza [94]," debuted on Jan. 21 and is the first of three EPs that will combine to form her ninth studio album. The six-track EP features songs like "Pa' Mis Muchachas," "Somos Nada," and "La Reina." Becky G, Nicki Nicole, and Nathy Peluso are also featured on the EP's lead single, "Ya Llegué."
Sabrina Carpenter — "SC5*" Album Release: 2022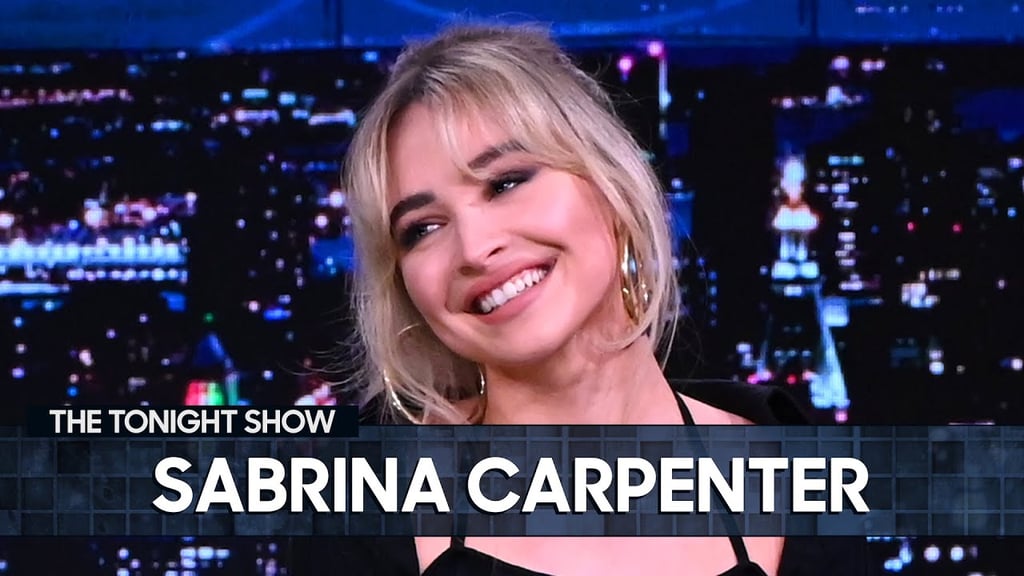 "SC5*" is the nickname for Sabrina Carpenter's currently untitled fifth studio album. During an interview on "The Tonight Show" [95] on Jan. 4, Carpenter said, "I've hidden the album name somewhere in work that I've put out over the last year, but my fans haven't found it yet."
Over the last several months, Carpenter has teased the upcoming release with singles like "Skinny Dipping," a breakup song with a building acoustic guitar that floods our brains with flashbacks to our past relationships. Additional tracks on the album will include "Emails I Can't Send" and "Fast Times."
Camila Cabello — "Familia" Album Release: April 8
Camila Cabello released her junior album, "Familia [96]," on April 8. Cabello wrote the album during the pandemic, taking inspiration from the time she spent with her family and and how the experience brought her joy. Cabello teased the album with two singles, including "Don't Go Yet" and "Bam Bam [97]," which featured vocals from Ed Sheeran. The album also features a collaboration between Cabello and Willow on the song "Psychofreak [98]," which was released on April 8 and accompanied by a trippy, upside-down music video.