GLOW's Alison Brie Dishes on What to Expect in Season 3: "It's a Total Departure"
One look at the trailer for season three of GLOW, and you know we're in for something. At the end of the second season, we see how the female wrestlers' endeavor to sustain a successful show about their theatrical tussles goes awry. Thankfully, a club owner swoops in and offers them a chance to bring their body-slamming talents from Los Angeles to Las Vegas to perform live, which is where the upcoming installment will pick up. Conceivably, that means each of the characters — and their wrestling alter egos — will acquaint themselves with a new, ritzy Vegas lifestyle, the neon lights of the Strip, and even more elaborate stunts in the ring.
On June 23, Alison Brie — who stars as Ruth Wilder, aka Zoya the Destroya — stopped by POPSUGAR Play/Ground in partnership with Manitoba Harvest to discuss everything from CBD to all the Sin City happenings that the onscreen GLOW squad will come across this year. "I'm so excited about the third season. I think I'm more excited about it than any of our other seasons so far," she told POPSUGAR. "It's a total departure for our show, having the ladies in Las Vegas. It looks different, it looks more luxe, it looks more expensive. It's a little more dangerous."
But, according to the actress, being in a new environment will present new challenges that will test our beloved fighters like never before. "All of our characters are trying on different versions of themselves, and they are embracing the themes of Las Vegas — you know, Sin City and what happens in Vegas, stays in Vegas," she continued. "It feels a bit like there are no rules."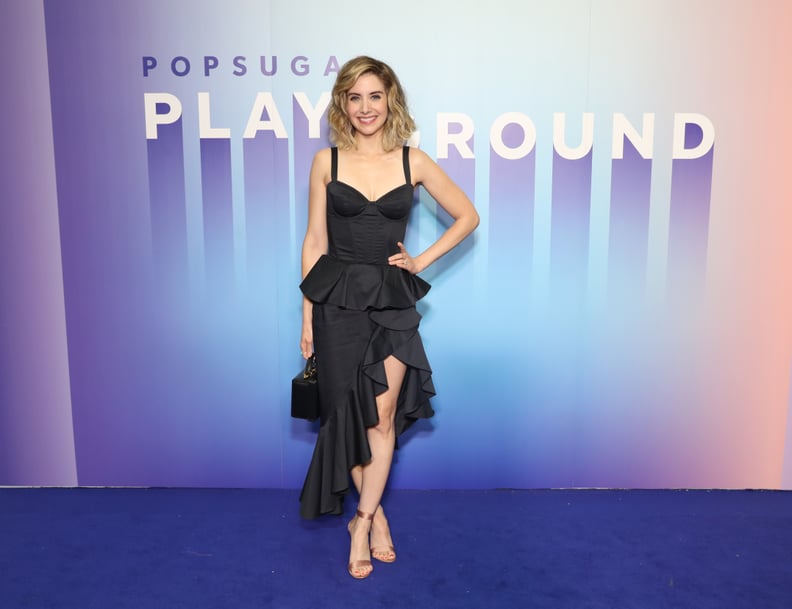 Additionally, Ruth and Debbie (Betty Gilpin) — who experienced a major rift in their friendship after Ruth's season one rendezvous with Debbie's now ex-husband, Mark — will continue down a path of reconciliation that started near the tail end of season two. "We get to see [them] interacting in a much more positive way than we have before. They're away from their history," Brie said.
Another reality Ruth will have to confront? Her subdued chemistry with Sam Sylvia (Marc Maron) while she's dating someone else. "We see Ruth struggling with her feelings for Sam," Brie added. "I have a lot of great stuff with Marc, so that's really fun."
Does this mean a Ruth-Sam hook-up is on the horizon? Quite possibly. After all, Brie did say "it's a sexy season," which means quite a bit is in store for us. "There's a lot more sex and nudity going on in Vegas in a very female-forward, body positive way," she said.
Get ready for round three of GLOW, which hits Netflix on Aug. 9!