There's a Purely Precious Backstory to Lara Jean's Lock Screen at the End of TATBILB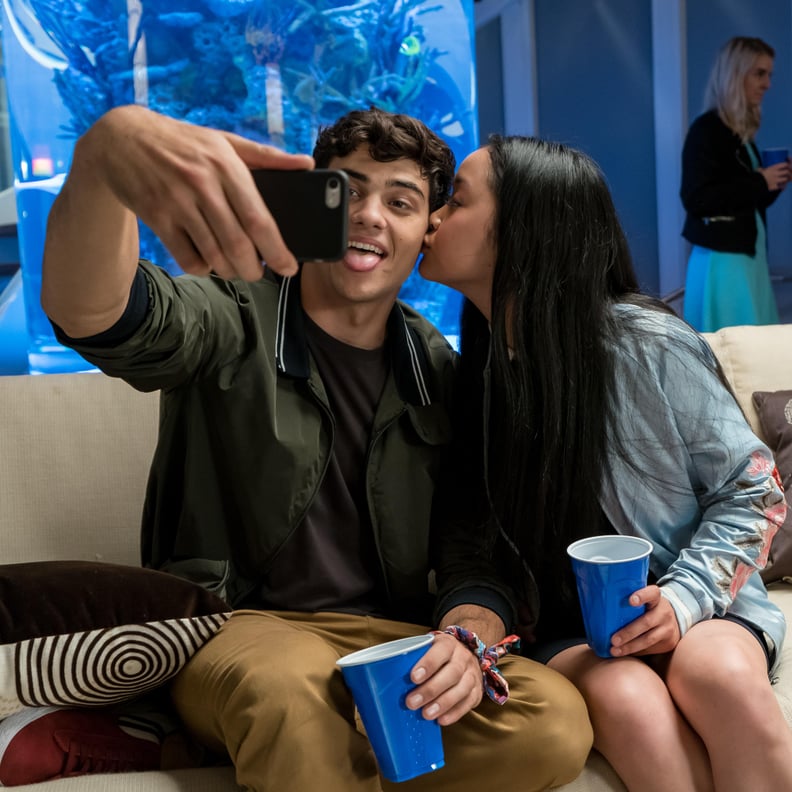 Help! I've watched To All the Boys I've Loved Before twice in two days, and I can't stop. From Noah Centineo's magnetic charm as Peter Kavinsky to the cast's IRL friendship, I've been hooked from the start. Now, I've learned one more detail that makes me swoon over this film even more . . . and it may warrant another playback.
The film's director, Susan Johnson, recently sat down with Entertainment Tonight and revealed that a certain lock screen photo was actually pulled straight from Centineo and Lana Condor's real-life bond. If you've seen the Netflix movie, you'll recall the sweet moment before a party, where Peter and Condor's character, Lara Jean, trade selfies to set as each other's phone backgrounds. Well, toward the end of the film, Lara Jean has changed her screen to an absolutely swoon-worthy snap of her and Peter napping together, a scene the audience doesn't actually see. Turns out, that's because it wasn't a filmed scene at all!
"I don't think this will blow any magic in telling you what happened with that," Johnson shared. "That was actually one of our crew members who took that photo. The two of them were in the green room on set at the high school location, in the area where we put the actors. They actually were sleeping on the couch in that room like that, so we just stood over them and took that picture and it's so friggin' cute. So yeah, we just borrowed it from our crew member."
Um, excuse me?! Are you saying these two are really that sweet off screen too? My heart can't handle it. While these cute costars may not be in a real-life relationship (Condor is dating fellow actor Anthony de la Torre), it's clear they have a pretty precious friendship. My fingers are crossed for a sequel, just so we get to see their chemistry on and off screen again.