American Horror Story: Wondering Why the Hotel Cortez's Carpet Looks Familiar?
American Horror Story's Hotel Cortez is a relic from the past, in more ways than one. If you caught last week's season premiere, you may have been struck by a certain decor element: the Cortez's blocky carpet pattern. The red, orange, and black color combination looks so familiar, doesn't it? Especially in the octagonal pattern? Have you seen this rug somewhere before? Well, if you're a horror fan (and you'd have to be to be watching TV's most terrifying series), it's very likely that you've seen something very close to it before.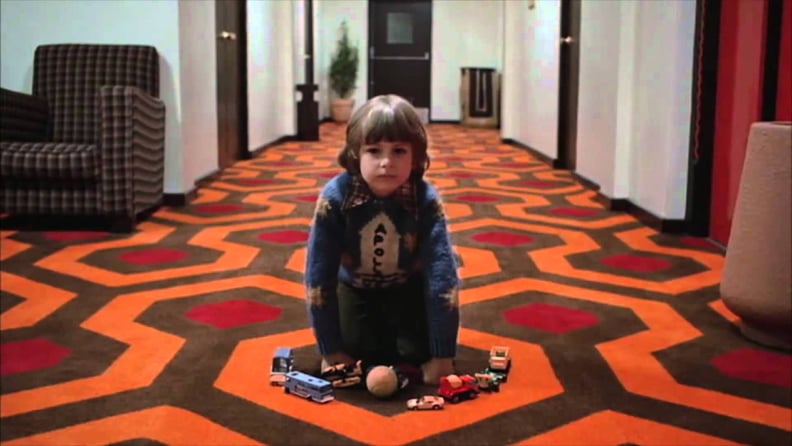 It's very similar to The Shining!
Stanley Kubrick's classic 1980 horror hit prominently features a carpet emblazoned with a hexagonal pattern in red, orange, and brown. The Hotel Cortez's carpet is not an exact match to the Overlook Hotel's, but it's simply too similar too ignore. Plus, when we asked creator Brad Falchuk about Hotel drawing comparisons to The Shining, he admitted that they were planning to put their own own "spin" on certain horror triggers from the movie. Coincidence? I think not.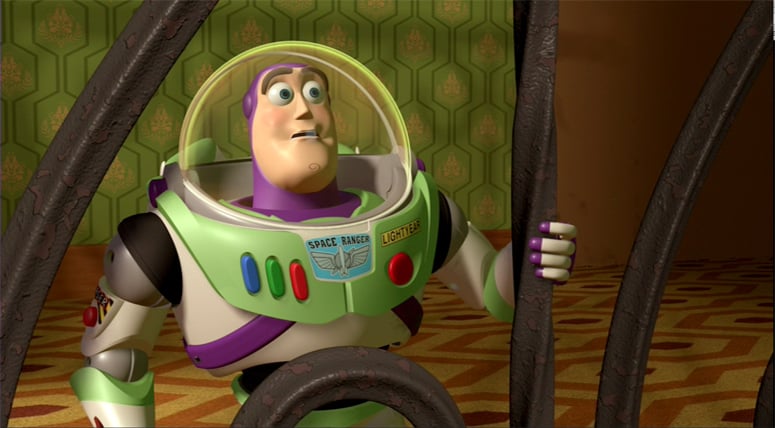 Also, Toy Story.