American Horror Story: This Throwaway Line Might Be a Clue to Season 6's Plot
American Horror Story: Hotel concluded with a slightly less-bloody-than-usual finale a few months ago, and we were left with only one question: what comes next? There was one mention during the finale that might be worth looking into, especially given Ryan Murphy's confirmation that season six will feature children.
John Lowe moves his family into the Hotel Cortez (since they're dead and have vampire diseases and never age), but he send his daughter to boarding school so she can live a normal life. (LOL) It's specifically called out that she's going to the Thatcher School, the same academy that Will Drake's son, Lachlan, attends. Why bother mentioning the name of the school if it doesn't really matter? Why not just say "boarding school"? Perhaps because the Thatcher School is a place we're visiting on a future season, say . . . season six? Now that two characters we already know are there, it makes sense!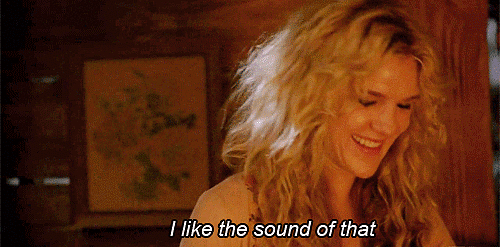 It's also worth noting that The Thacher School (no "t") is a real boarding school in Ojai, just two hours north of Los Angeles. Notable alumni include Howard Hughes, Noah Wyle, and Joely Richardson. It seem sunlikely that Ryan Murphy would set a season at a real school that's currently still running, but stranger things have happened.
Related Stories: