American Horror Story: Every Creepy Detail We Have About Season 8's New Characters
FX's American Horror Story is always full of surprises — and a lot of fan theories. This goes doubly so for the eighth season, which premieres Sept. 12 and is a crossover of the stories from season one's Murder House and season three's Coven. Because AHS is an anthology and likes to reuse actors each year, this certainly means that this year's troop of returning performers also play returning characters.
We think. Well, maybe. Would executive producer Alexis Martin Woodall lie to us? She told journalists who attended Friday's summer Television Critics Association press day that cocreator Ryan Murphy had left an open invitation to all the witches from Coven to return. And while she didn't elaborate on how or why they would (what's the fun in that?), she did allow some of the cast who joined her that day to share their characters' names and a few more details. So let the speculation begin!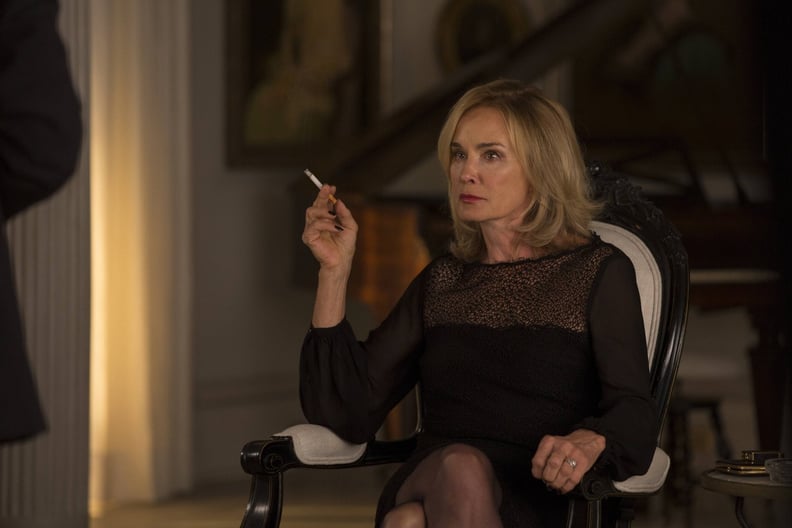 Jessica Lange as Constance Langdon
It's been a few seasons since Lange stepped into the American Horror Story world (she was busy earning a Tony for Long Day's Journey Into Night and c-starring in another of Murphy and his team's franchises, Feud). While Lange herself was not at TCA that day, costar Sarah Paulson confirmed that she's back to playing the role of her Murder House character, Constance — you know, the creepy neighbor lady who stole Michael, a child who is part human and part spirit and known for homicidal tendencies. Lange will appear in episode six, which is also the one that Paulson is directing.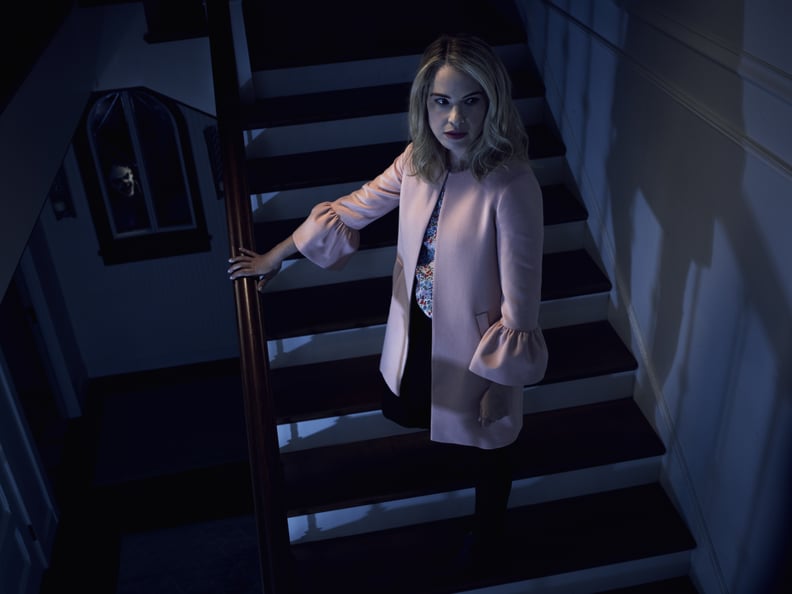 Leslie Grossman as Coco St. Pierre Vanderbilt
A relative newcomer to the AHS universe, Grossman was a scene-stealer in last season's Cult as Nicole Kidman aficionado and heliophobic Meadow Wilton (and, also, in bit of true-crime recreation, Manson family member Patricia Krenwinkel). She's playing a new character this season, one with the super fun name of Coco St. Pierre-Vanderbilt and who Martin Woodall said "wears so many different [hairstyles]." We know Billy Eichner, who played her husband Harrison last year, is also returning. Neither made it out alive last season. Will they fair better now that the world has ended in Apocalypse?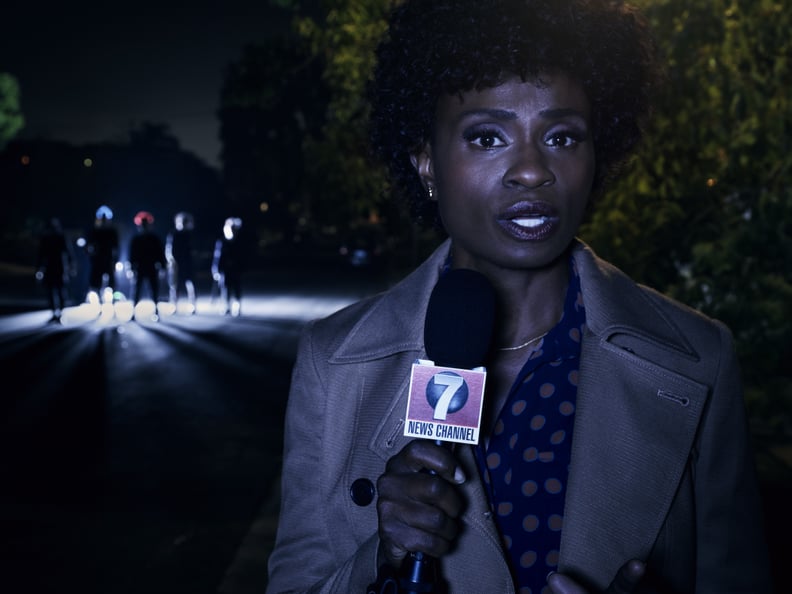 Adina Porter as Dinah Stevens
AHS vet Adina Porter — she's a current Emmy nominee for playing news reporter Beverly (motherf*cking) Hope in Cult — is also playing a new character to the franchise. We don't know much about Dinah Stevens, but if she has as many good one-liners as Porter's other characters, we should be in for a good time.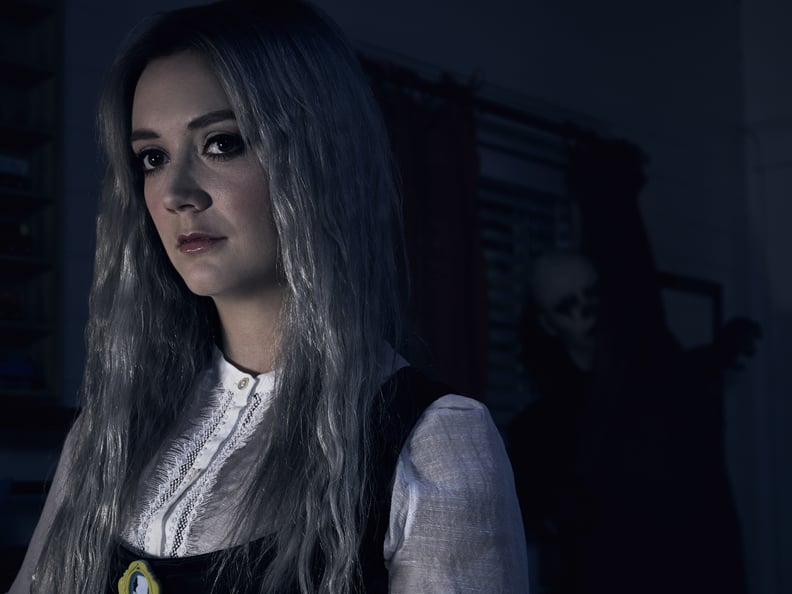 Billie Lourd as Mallory
Another newcomer to the AHS world, Lourd played two characters in last season's Cult. One was Winter Anderson, a Hillary Clinton supporter with a fondness for pinky-swear promises and sibling loyalty. The other was Manson family member Linda Kasabian, aka the key witness in the prosecution against Charles Manson for the Tate-LaBianca murders. Lourd told journalists at TCA that she's playing a character named Mallory, but declined to give her a last name. Is that because she doesn't have one or because sharing it would give away an important clue to the family dynamics of AHS Season 8?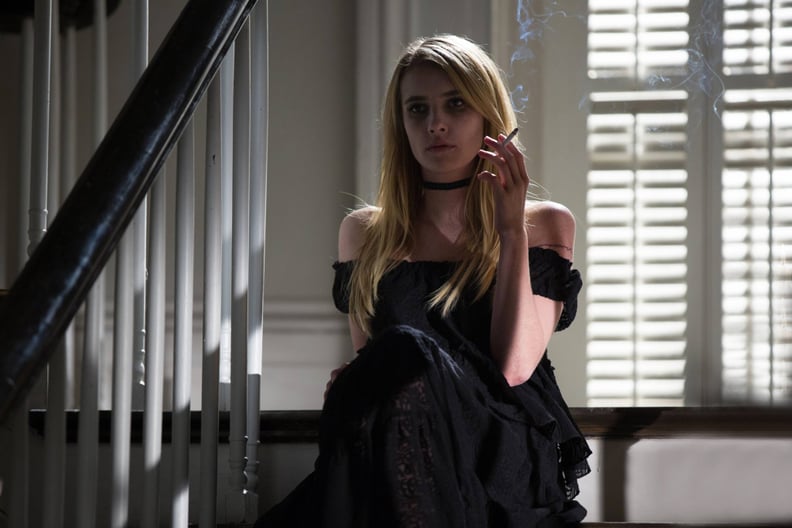 Emma Roberts as Madison Montgomery
Surprise, bitch! Roberts's Coven character Madison has risen from the dead once again and will appear in this season's installment of the anthology. She promised journalists at TCA that there will be lots more quotable moments this season. "I actually was told yesterday by the director to be bitchier, which I did not think possible when I was [Madison]," she said. "So it's delicious to get to play her again for sure."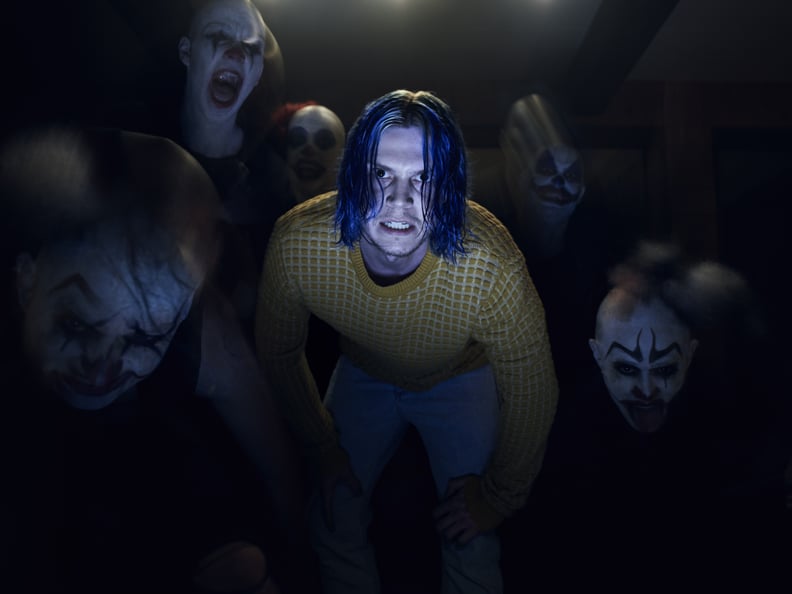 Evan Peters as a Hairdresser
Peters wasn't at the TCA panel, but Paulson and others confirmed that he would play a hairdresser. They did not, however, name this particular coiffeur. Given the blood-thirst of some of his past characters — particularly in AHS: Hotel — should we trust him with shears?
Peters is also directing an episode this season, although Martin Woodall said she doesn't know which one yet as the schedule is "a little bit flexible." We also already know that Joan Collins will guest star as his character's grandmother this season.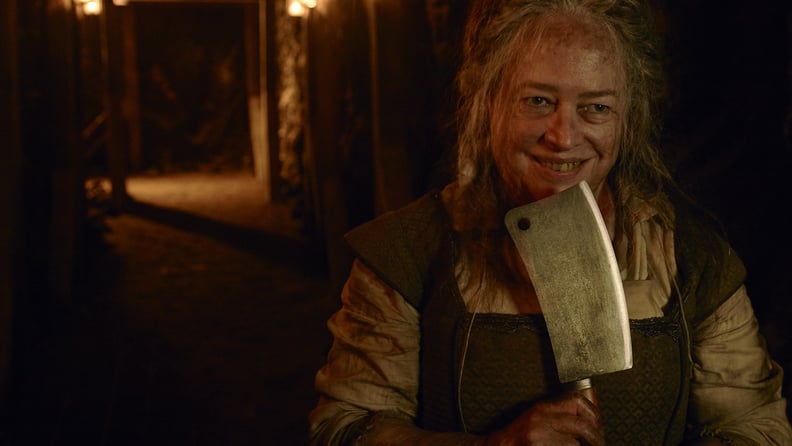 Kathy Bates as Miss Mead
Another AHS alum who had taken some time off from this hour of horrors (she was busy on Netflix's Disjointed), Bates returns this season, and Murphy has already stated that she, Peters, and Paulson are this season's leads. While Bates was on the Friday's panel and did reveal that her character's name was "Miss Mead," she declined to give her character a first name. She was also sporting a new look: dark hair in an almost pixie cut. When POPSUGAR asked if this was because of her role, she demurred and said, "It's not essential to the plot." However, earlier in the panel, Paulson said that Bates' costumes will be particularly noteworthy this year, and that "the hair is a little bit of a tell." Maybe her character's first name is Po? As in pomade.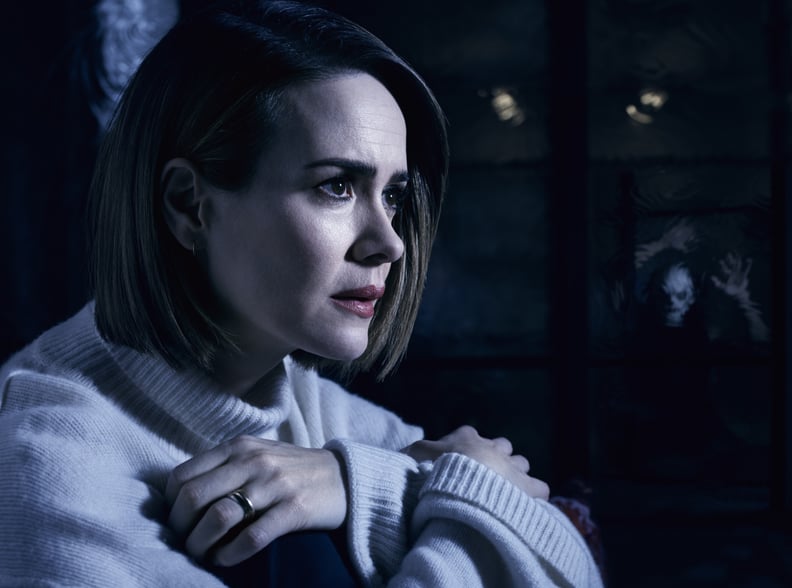 Sarah Paulson as Venable, Cordelia Goode, and Billie Dean Howard
Paulson is going to be particularly busy in season eight. In addition to directing, she's playing three roles. Not only is she returning, at some point, as Coven's Supreme Witch Cordelia Goode and Murder House's medium-for-hire Billie Dean Howard, but she's also playing a new character named Venable. And let's not forget that Murphy told the Winter TCA audience that, "Sarah Paulson is very excited about the dental appliances she will be wearing on the show." Ouch!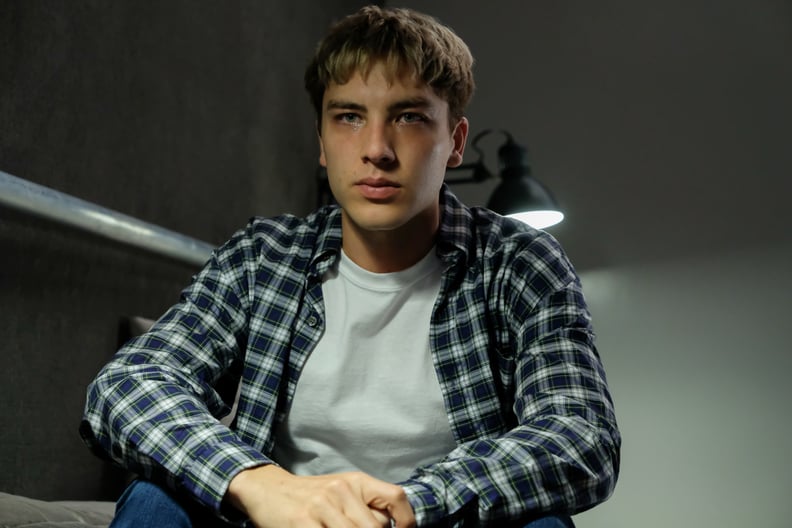 Cody Fern as Michael Langdon

This season involves a time jump and is set 18 months in the future. While there is a creepy demon baby on the season's poster, Michael himself will also appear in grown-up form. Murphy previously announced that he will be played by Cody Fern, who was a breakout star of his The Assassination of Gianni Versace: American Crime Story.