6 Things We Already Know About American Horror Story's Gore-Filled Ninth Season
Has your American Horror Story well gone dry? Are you thirsty for more? In our experience, the need for more AHS is unquenchable, which is why we've already been digging around for details pertaining to the ninth installment, AHS: 1984. You may be tempted to think there's nothing out there, just a bunch of silly theories that aren't based in anything. But there's more than you think! Thanks to showrunner Ryan Murphy and some cast announcements, we have something more than just a lot of supposing, reaching, and putting two and two together. Let's go over everything we've unearthed about the next chapter.
01
The Theme
Murphy revealed the season's title and gave us our first look at the theme via Instagram on April 10. Dubbed 1984, the super-short clip hints that the season will resemble a classic slasher flick, showing a woman running away from a menacing, knife-wielding man (or woman?) as he chases her through the woods. The clip is reminiscent of classic '80s horror films like Friday the 13th, which was released in 1980.
Naturally, we assume the season will take place at a summer camp — or something like it — with the characters trying to escape the lethal attention of a serial killer. Before Murphy released the clip, we had a few solid theories on where we thought the series would go, and something extraterrestrial was our best bet. Seems like Murphy decided to go a whole other way!
We're interested in seeing how 1984 will connect to other seasons, considering how previous ones have always had some small bit of association to one another.
02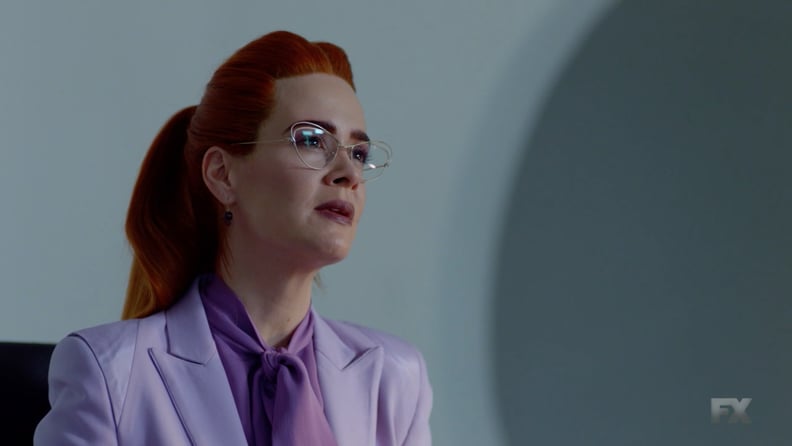 The Vibe
Ryan Murphy spoke very briefly about the next season in an interview with Entertainment Tonight. "We have something really fun planned," he said.
AHS usually falls into two categories: campy horror and outright terror. Coven, Hotel, Freak Show, and Apocalypse, for example, were pretty campy. Sassy dialogue, wild story lines, and super elaborate costumes that were over-the-top in the best way. Outright terror falls more in line with Murder House, Asylum, Roanoke, and Cult. We have more grounded stories, grisly deaths, and lots of nightmarish components. Sure, these seasons still had some camp, but not as much.
If 1984 is "really fun," it may be an unexpected mesh of the two categories, a little bit of campy horror with some real terror to keep us on our toes. After all, the show is presumably taking place in the '80s — it can't help but be a little campy. We're totally here for a season full of leg warmers, Cyndi Lauper, and murder.
03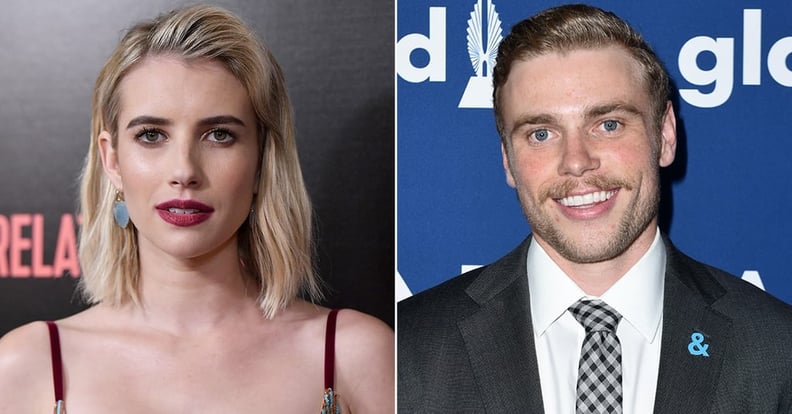 The Stars
Lucky for us, we've already got two cast announcements for season nine! Longtime AHS alum Emma Roberts will be returning for 1984, along with franchise newcomer and Olympic skier Gus Kenworthy, who will be playing her boyfriend. We also know that Evan Peters, another AHS fan favorite and Roberts' ex-boyfriend, will not be returning for this season.
When it comes to the rest of the cast, we're drawing a bit of a blank. There's no real way to know whether or not Murphy's usual band of actors will make any appearances in the ninth season — but we have an idea.
OK, so, strap in for this one, it's time to do some reaching. The Entertainment Tonight interview, mentioned earlier, took place at Ryan Murphy's Hollywood Walk of Fame star ceremony. Murphy wouldn't give away the theme for season nine: "I can't say what it is! I'm going to this luncheon, and many of the Horror Story actors are there, and I'm gonna tell them for the first time. So I have to tell them first." If you'll permit, we'd like to jump to some conclusions: at least some of the Horror Story stars at this luncheon will be in season nine.
Based on Instagram posts, here are the AHS alums who were in attendance: Emma Roberts, Cody Fern, Billie Lourd, Finn Wittrock, Leslie Grossman, and of course, Jessica Lange and Sarah Paulson.
Again, it's not a guarantee that all of these stars will appear, but we're willing to bet some of them are on the roster. We already know Roberts will be, and since the others are such frequent stars of the series, we know they can't resist a guest appearance! We'll have to keep our eyes out for any more news.
04
The Returning Characters
Though Murphy has confirmed that the witches of Coven will return someday, they will not be present in season nine. "The witches will be back. Not next season," he said. That means the slate will be wiped clean, in some ways. But hey, there are plenty of other characters to bring back, even if the witches will stay in the vault.
05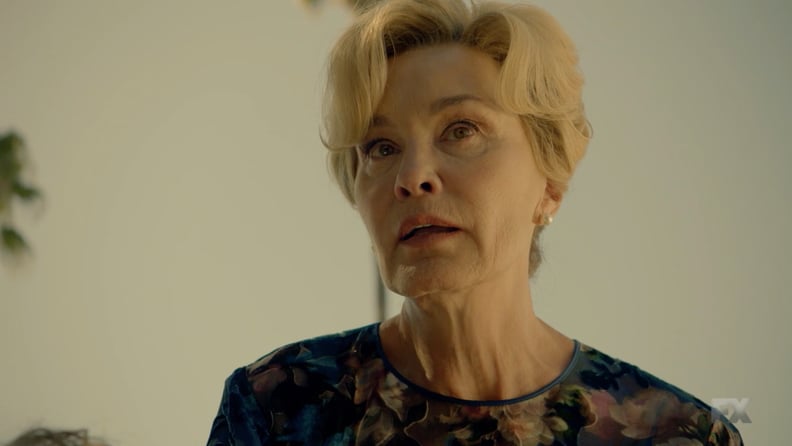 The End?
Many, many fans have speculated that the show might end soon. In fact, there are even those who mistook Apocalypse as the finale of the whole series. What do you do after the world ends? Um, a lot. Not only has AHS certainly been renewed for season nine, but it's also getting a season 10. We've got a long way to go. And based on older interviews, it sounds like both Murphy and FX are prepared to churn out new seasons for a long time to come. There's no end in sight, I'm delighted to say.
06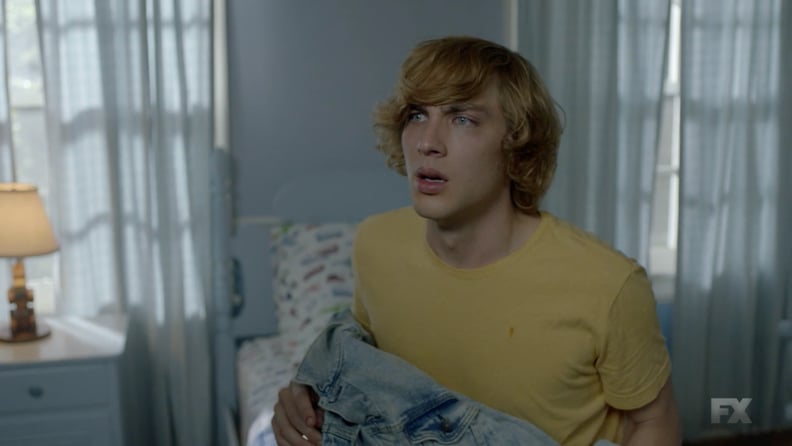 The Premiere
Since season six, AHS has been working on a shifted schedule. Roanoke, Cult, and Apocalypse all premiered in early September, so we anticipated season nine would go that way, too. And we were right! The title reveal teaser announced the premiere date was at some point in the Fall, and in June FX confirmed that it'll arrive on Sept. 18. Mark your calendars!