This Is Where You've Seen the Hilarious Cast of American Vandal Before
American Vandal is a show about d*ck drawings. Or rather, who drew a bunch of d*ck drawings on 27 teachers' cars in the faculty parking lot at the fictional Hanover High School. While the premise might sound a little low-brow, don't be fooled — this true-crime mockumentary is one of the smartest, funniest, and most engrossing shows on Netflix. A big part of why American Vandal succeeds is due to the performances of the show's talented actors, many of whom are relatively unknown and don't break the illusion that they're just your regular, everyday high school students.
If you got the nagging feeling that you'd seen some of them before while watching, though, you're definitely not alone. From YouTube stardom to roles on Orange Is the New Black, keep reading to see where the stars got their start.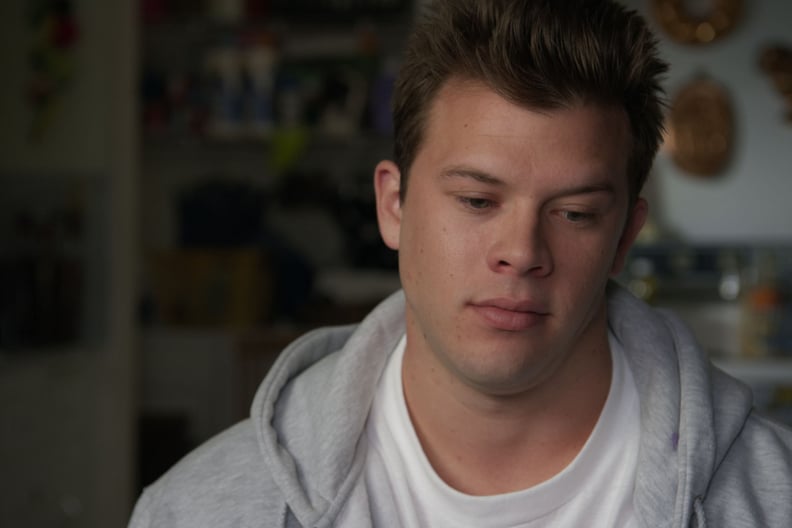 Jimmy Tatro as Dylan Maxwell
Jimmy Tatro rose to fame with his YouTube account, which currently has 2.8 million subscribers (The Way Back Boys would be so jealous). His online success eventually parlayed into cameos in movies like Grown Ups 2, 22 Jump Street, and the upcoming Camp Manna alongside Gary Busey.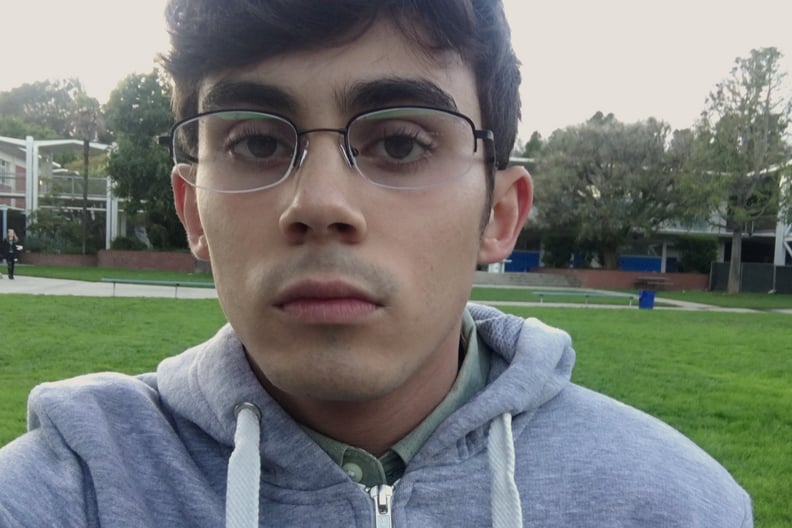 Tyler Alvarez as Peter Maldonado
You might not have recognized Tyler Alvarez in American Vandal because of his glasses, but there's a good chance you've seen him on Netflix before. The NYC-born actor plays Gloria's son, Benny Mendoza, on Orange Is the New Black. He's also popped up on the TV series Every Witch Way and scored a role in James Franco's new drama, The Pretenders, due out in 2018.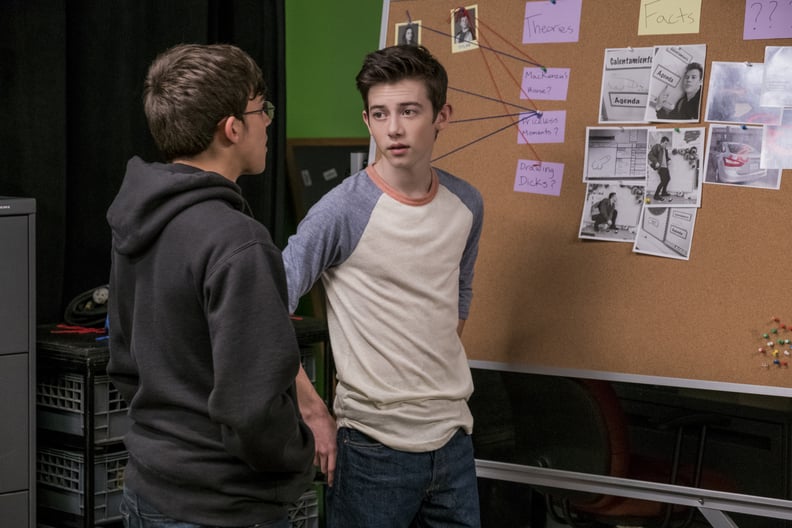 Griffin Gluck as Sam Ecklund
As Sam, Griffin Gluck was the pitch-perfect sidekick to Peter, but it's far from his first role. Gluck has been acting since 2003, nabbing roles in shows like United States of Tara, Silicon Valley, and Red Band Society, as well as the movies Just Go With It and Why Him?.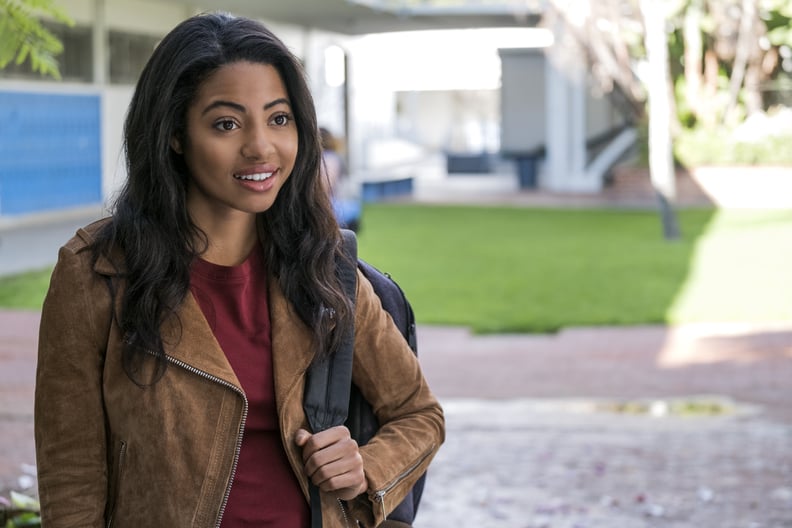 Camille Hyde as Gabi Granger
In addition to playing Bunny on 2 Broke Girls and Tina Mills on The Night Shift, Camille Hyde lived out every little girl's (and boy's) dream of playing the Pink Ranger on Power Rangers Dino Charge.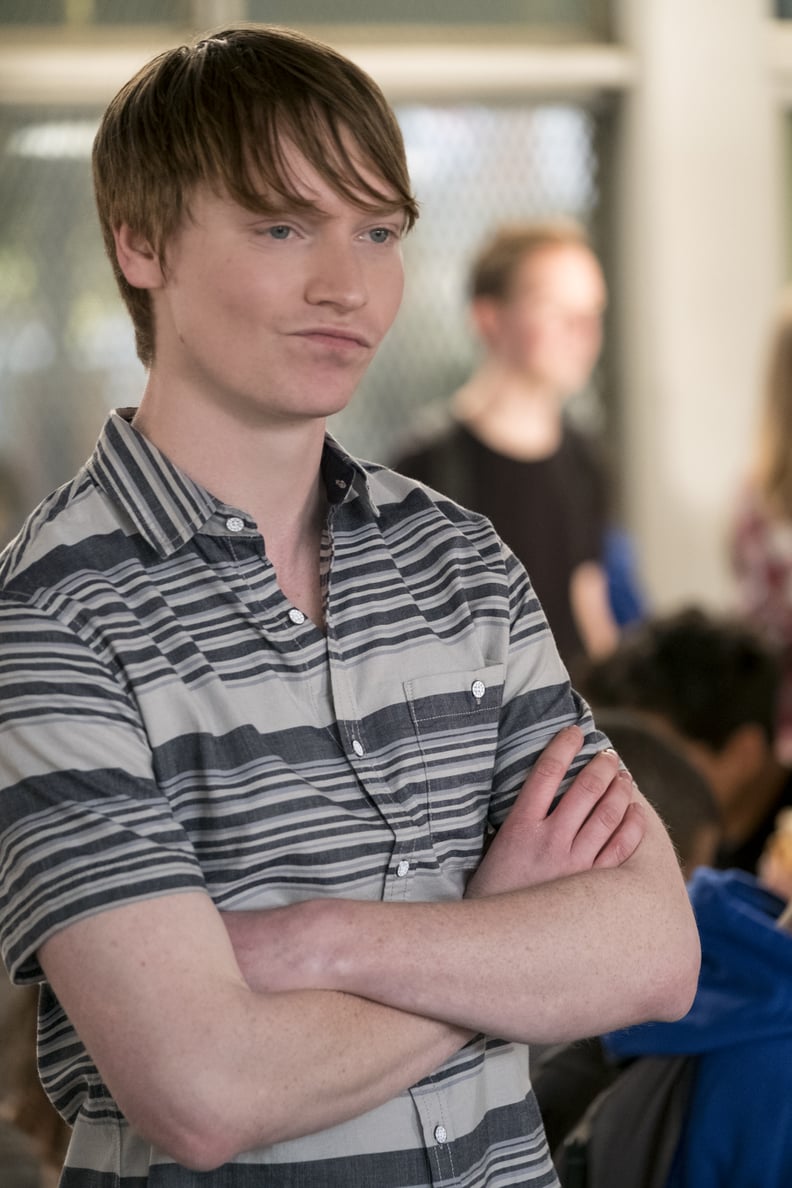 Calum Worthy as Alex Trimboli
Next to Ms. Shapiro, Alex Trimboli is pretty much the villain of American Vandal. OK, "villain" might be too strong a word, but lying about getting a hand job from Sarah Pearson AND falsely accusing Dylan of vandalism? C'mon, Alex. Fortunately the rest of Calum Worthy's roles seem much less divisive. He's set to appear in the upcoming TV series Marvel's New Warriors and has also been in Lost Generation, Cassandra French's Finishing School, and Disney Channel's Austin & Ally.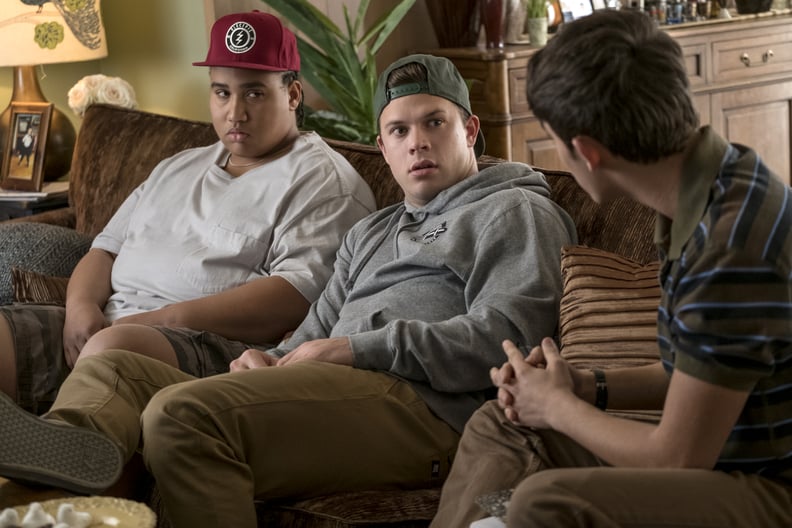 Lou Wilson as Lucas Wiley
As one of The Way Back Boys, Lou Wilson brings a ton of laughs to American Vandal. Before this, the actor had a small role on Comedy Bang! Bang! and a 10-episode arc as Frank on TBS's comedy The Guest Book.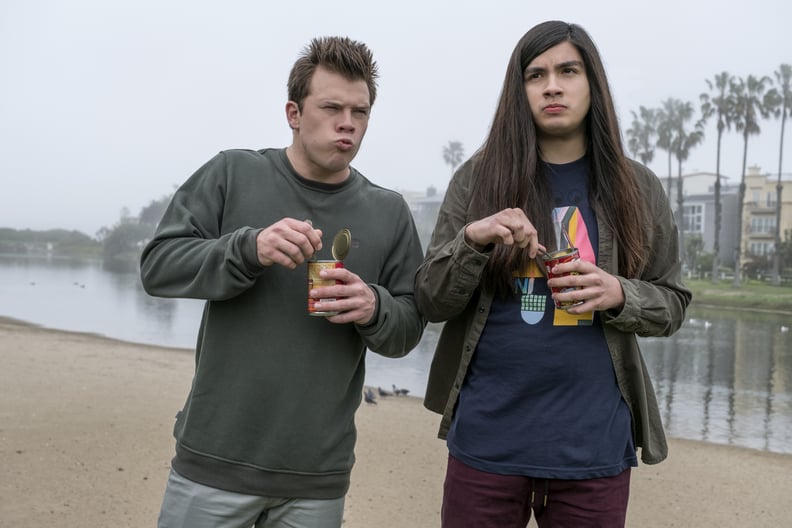 Eduardo Franco as Spencer Diaz
Eduardo Franco started acting in 2016, but he already has plenty of credits to his name: Adam Ruins Everything, Gamer's Guide to Pretty Much Everything, and You're the Worst are just a few.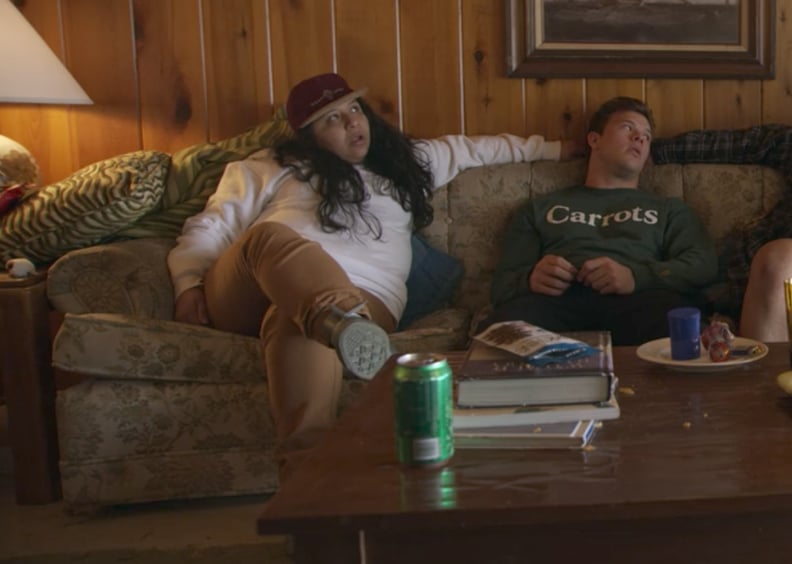 Jessica Juarez as Brianna Gagne
Over the last few years, Jessica Juarez — who plays notorious Mackenzie hater and one of Dylan's BFFs in the show — has appeared in everything from CSI: Crime Scene Investigation in 2009 to 2015's Straight Outta Compton. Her next role is in Icebox, an adaptation of the 2016 short by the same name that follows a young boy's struggle through America's rigid immigration process.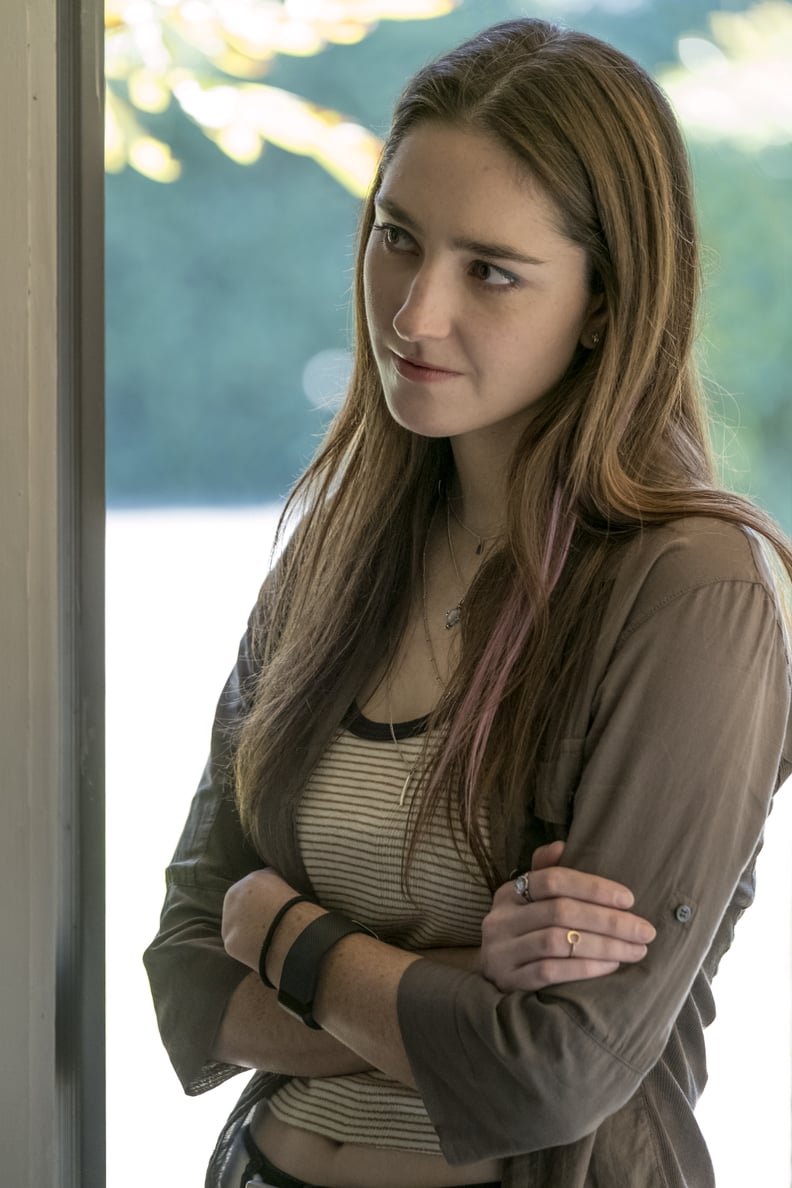 Camille Ramsey as Mackenzie Wagner
American Vandal is pretty much Camille Ramsey's first role. She has just two credits previous to the mockumentary: a TV series called My Sister and I and the short film Groupie. While we might not be biggest fans of Mackenzie, hopefully we'll see more of Ramsey soon!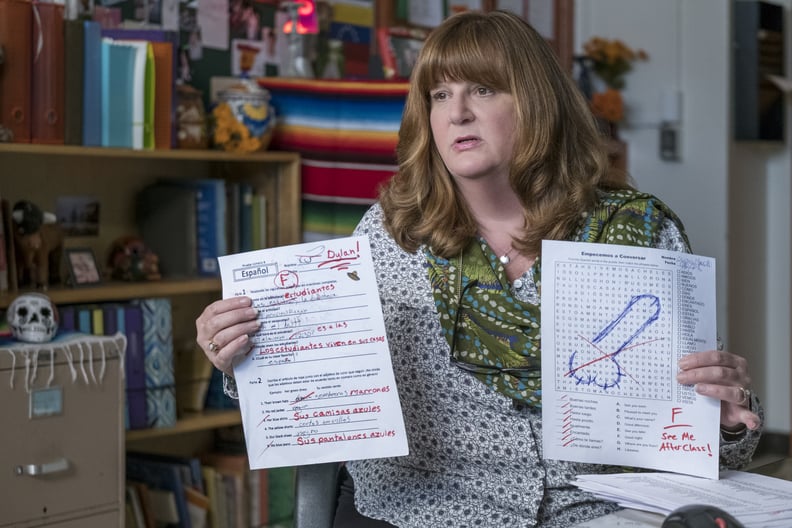 Karly Rothenberg as Ms. Shapiro
Born and raised in Denver, CO (not too far from Boulder, where Dylan wanted to go to school), Karly Rothenberg started her acting career in 1986 with a TV movie called The Last Frontier. She went on to play Madge in a handful of episodes in The Office, as well as Marlene in the 2011 TV show The Protector. Grey's Anatomy, Bad Teacher, and Superstore have also featured appearances from Rothenberg.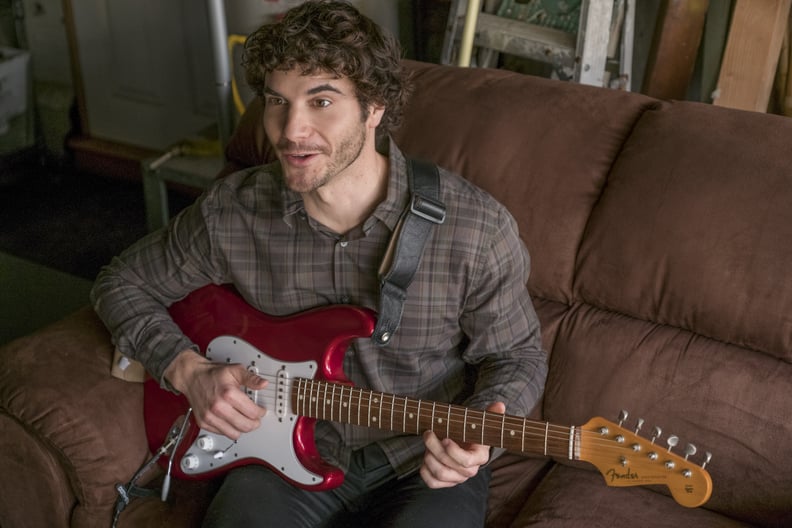 Ryan O'Flanagan as Mr. Kraz
As Mr. Kraz, Ryan O'Flanagan brings plenty of laughs, and it's no surprise given his past roles. He's been on New Girl and American Dad! and pulled double duty while writing and acting in a show called Dead Kevin back in 2013.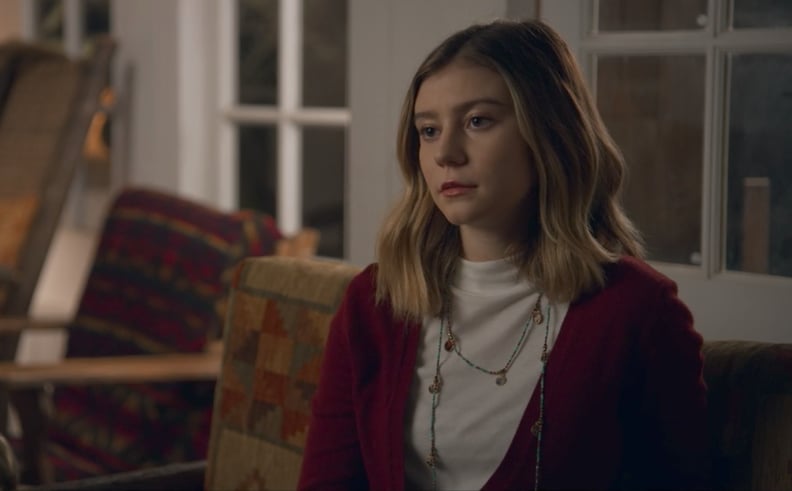 Genevieve Hannelius as Christa Carlyle
Any Good Luck Charlie fans in the house? Genevieve Hannelius played Jo Keener in the Disney show, which led to roles in Roots and Dog With a Blog.