A Lead Character Died in the ...And Just Like That Premiere
. . . And Just Like That, They Killed Off One of Our Favorite Characters?!
Watch out! This post contains spoilers.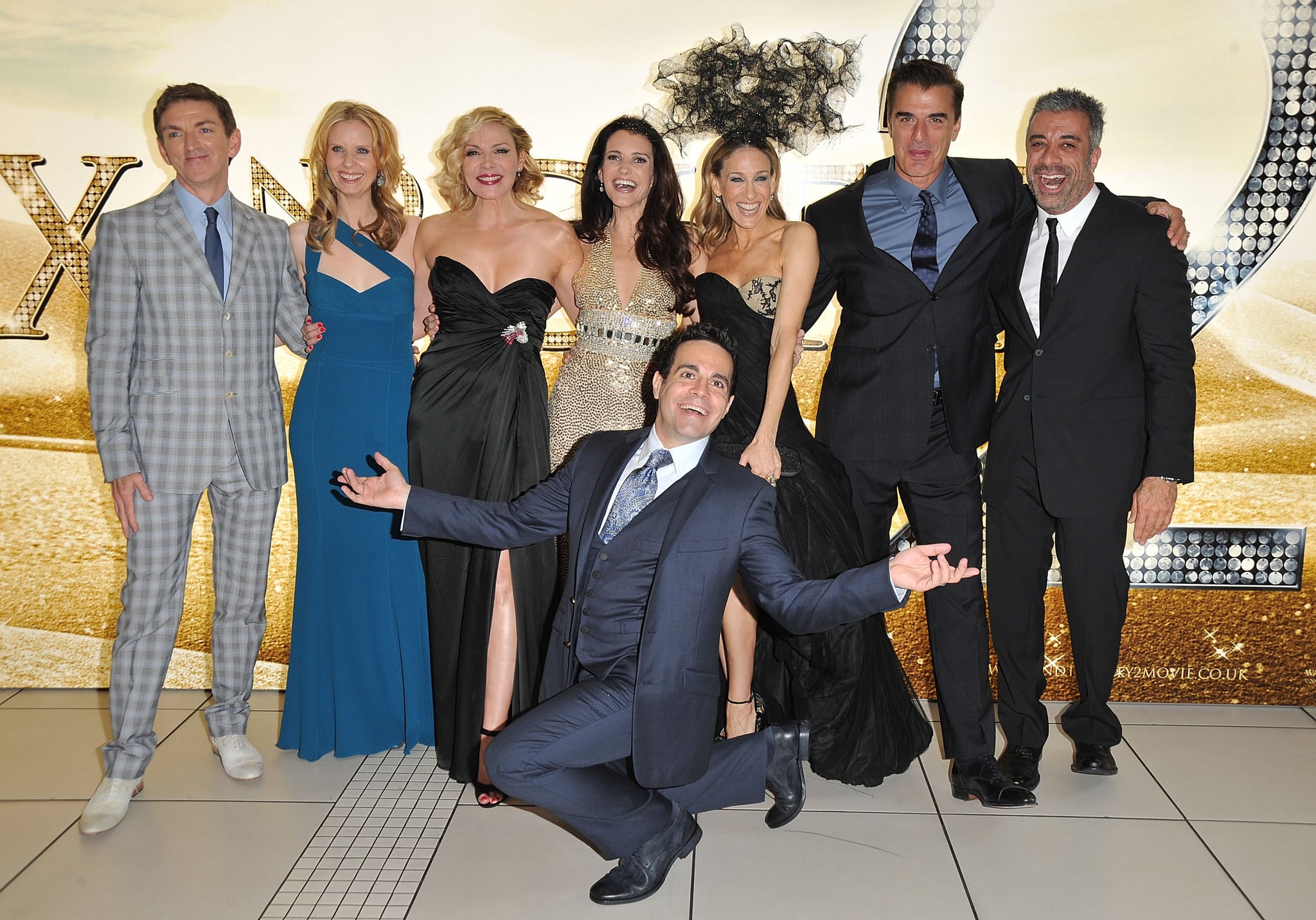 Image Source: WireImage / Jon Furniss
My deepest condolences to those who watched the premiere of ...And Just Like That. The premiere episode of the HBO Max-adopted reboot of Sex and the City started off with a bang. Okay, I'm ripping off the bandaid. Carrie Bradshaw (Sarah Jessica Parker) finally got her happily ever after with Mr. Big (Chris Noth) who is the subject of her sex life discussions on her new podcast. The first episode takes a wild and unexpected turn as Big heads to take a shower after a Peloton bike session, suddenly collapsing. Carrie was away supporting Charlotte York's (Kristin Davis) daughter, Lily, at her piano recital. When she came home, she locked eyes with Mr. Big before he died. "And just like that, Big died," Carrie said in a voice-over.
In the second episode of ...And Just Like That, which also dropped on HBO Max on Thursday, we learn Big's death was caused by a heart attack. "What do I do now?" Carrie asks Miranda Hobbes (Cynthia Nixon). As if we weren't crying enough, scenes cut between Carrie and Big's 2008 wedding and his funeral service. Samantha (Kim Cattrall) sent Carrie an elaborate floral arrangement to show her condolences — confirming that the series creators did not kill off her character amid Cattrall not returning. We're pretty emotional, but also confident Carrie, Miranda, and Charlotte will keep each other strong. And if you need a support group amid the loss of Big, Twitter is there for you. See some reactions below!
#AndJustLikeThat I KNOW BIG DID NOT JUST- AHHHHHHG pic.twitter.com/ioJWdxnVSi

— swtnrwanda 💕 (@swtnrwanda) December 9, 2021
i will never recover im being so serious #AndJustLikeThat pic.twitter.com/P1OvhvoeSv

— mar is in mourning (@helcnsharpe) December 9, 2021
No I'm sorry I do not accept the ending of #AndJustLikeThat I DO NOT ACCEPT pic.twitter.com/zrf92oqSWR

— Danielle (@da1nie25) December 9, 2021
All these years we see Carrie chasing that love and once she has that, she loses it again?! What kind of disrespect is this to the fans! I just want a fun series to escape to!#AndJustLikeThat pic.twitter.com/LdDVdVfMq6

— Sweetie Kandy ➐💋 (@zourkandy) December 9, 2021