Channel Angelina Jolie's Best Onscreen Looks For Halloween
Angelina Jolie has had quite a few memorable roles over the years, which makes her one of the perfect female stars to draw inspiration for movie Halloween costumes. From her '90s cyberpunk look in 1995's Hackers to her fashionable villain look in 2014's Maleficent, Jolie's onscreen personas are sure to appeal to a wide range of folks who are in search of a unique disguise. Keep reading to see a few of our favorites, and if you are in the mood for another star's look, check out our roundup of the best pop culture costumes for Halloween.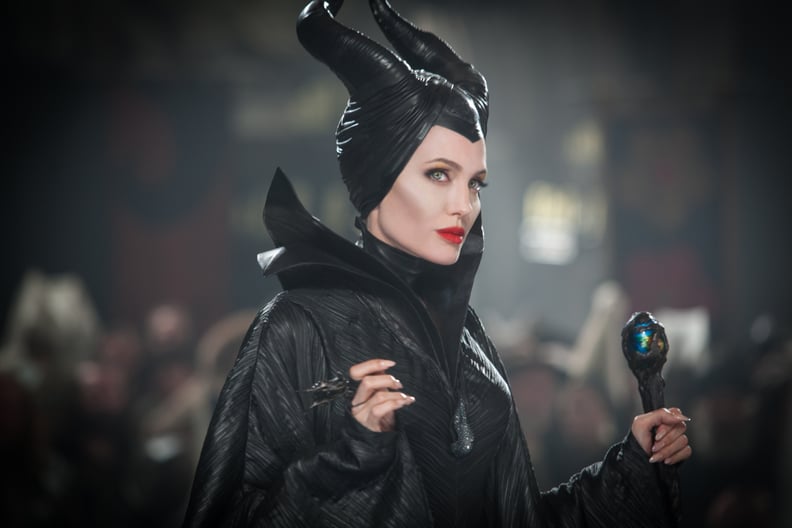 Maleficent From Maleficent
What to wear: A black turtleneck with a cape and big collar. The horns might take some papier-maché, but they're necessary. Follow this makeup tutorial to get that perfect icy look. to You'll also need a cool staff, of course.
How to act: Mysterious and just a little evil. Whip out your red-lipsticked smile only to make a point.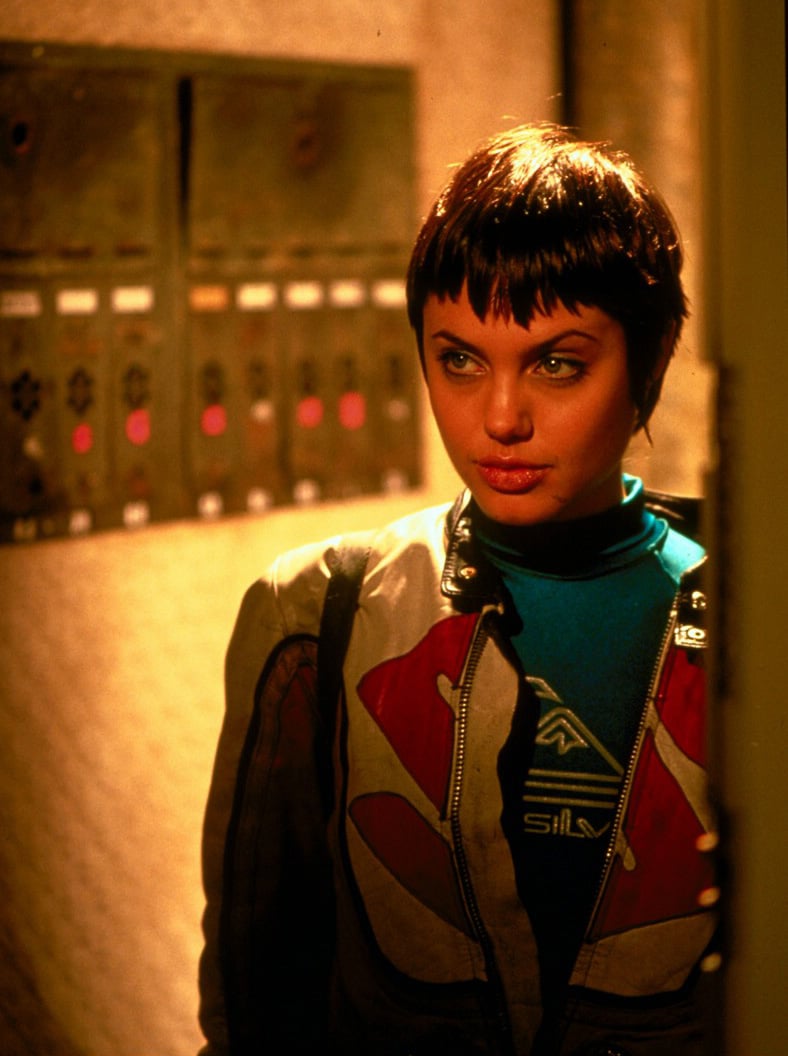 Kate From Hackers
What to wear: A quicksilver wetsuit top under a white and red leather jacket. Pair with '90s low-rise pants and platform sneakers. Top it off with a short black wig and silver eye shadow. Don't forget your '90s-appropriate laptop!
How to act: Mysterious and scarily tech savvy.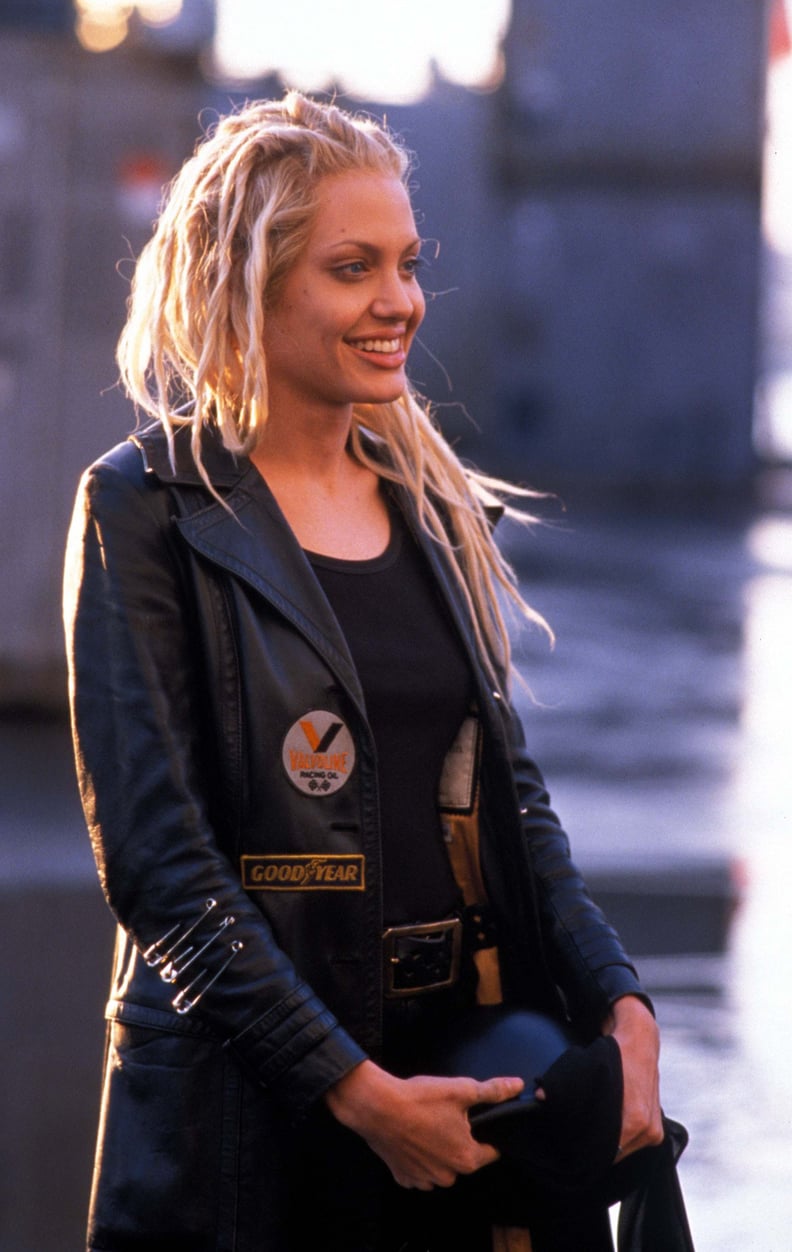 Sway From Gone in Sixty Seconds
What to wear: Get a blond wig and make loose dreadlocks using hair spray. Pair with leather pants, a black tank top, and a leather jacket with patches from car-related companies. Go for barefaced makeup.
How to act: Sexy with just a hint of danger. Oh, and brush up on your car knowledge.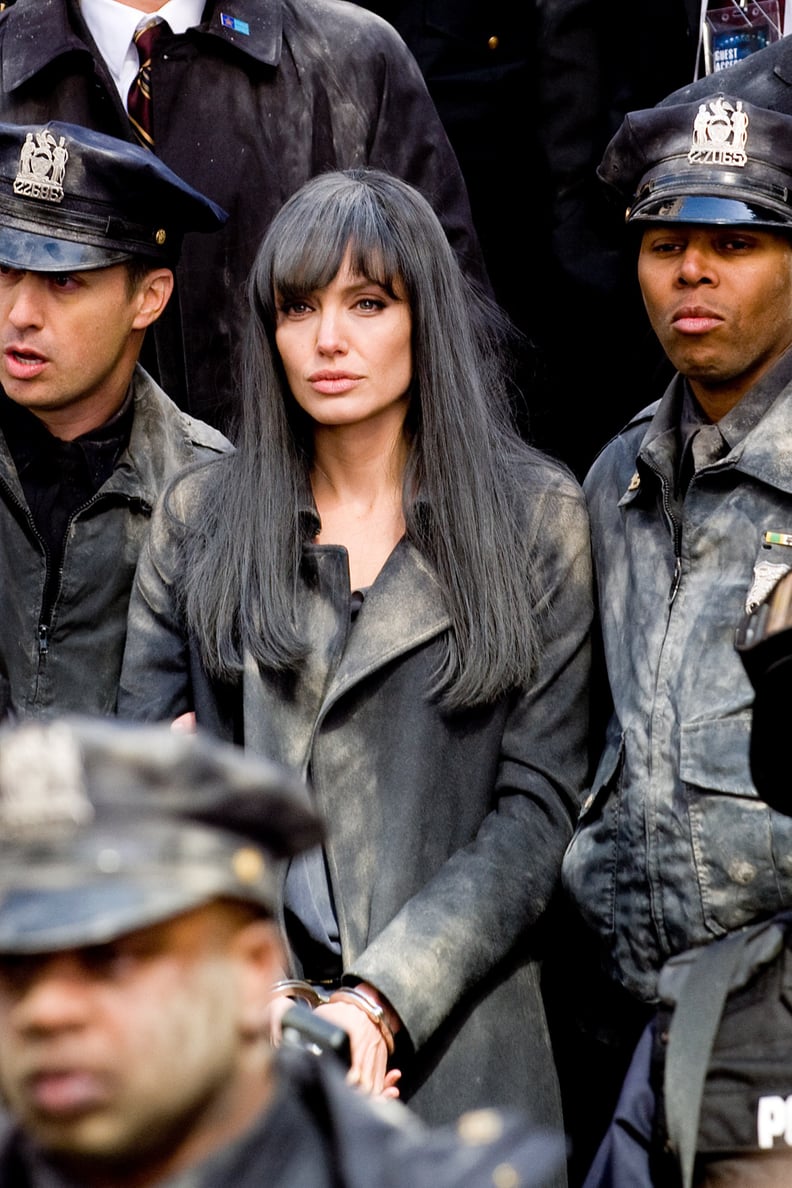 Evelyn Salt From Salt
What to wear: A long black (or blond) wig with bangs. Pair with a simple black winter coat, black pants, and handcuffs hanging from one wrist. Make sure you cover yourself in a fine coating of gray dust.
How to act: Like a badass spy.
Lisa From Girl, Interrupted
What to wear: A blond wig with supershort bangs (the more crooked, the better), a yellow t-shirt, and bandages on your wrists. Don't forget your cigarettes.
How to act: Like a charming sociopath.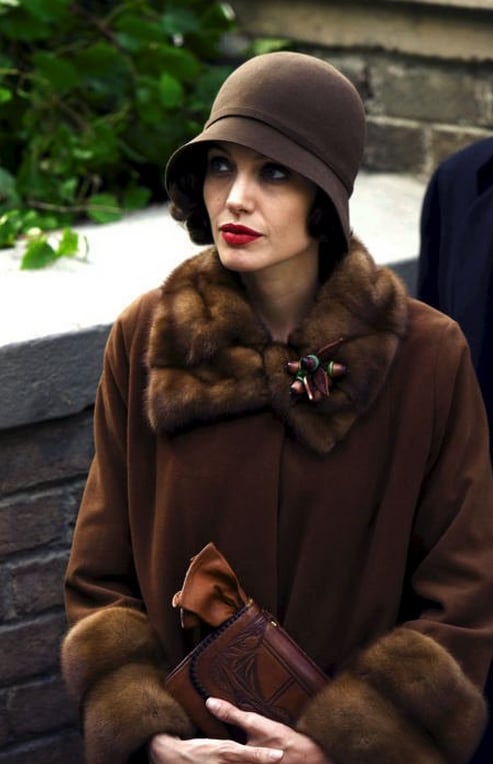 Christine Collins From Changeling
What to wear: A close-fitting '20s-style hat and a matching brown coat with fur trim. The red lipstick is a must.
How to act: Like a skeptical mother who is slowly being driven insane by the LAPD.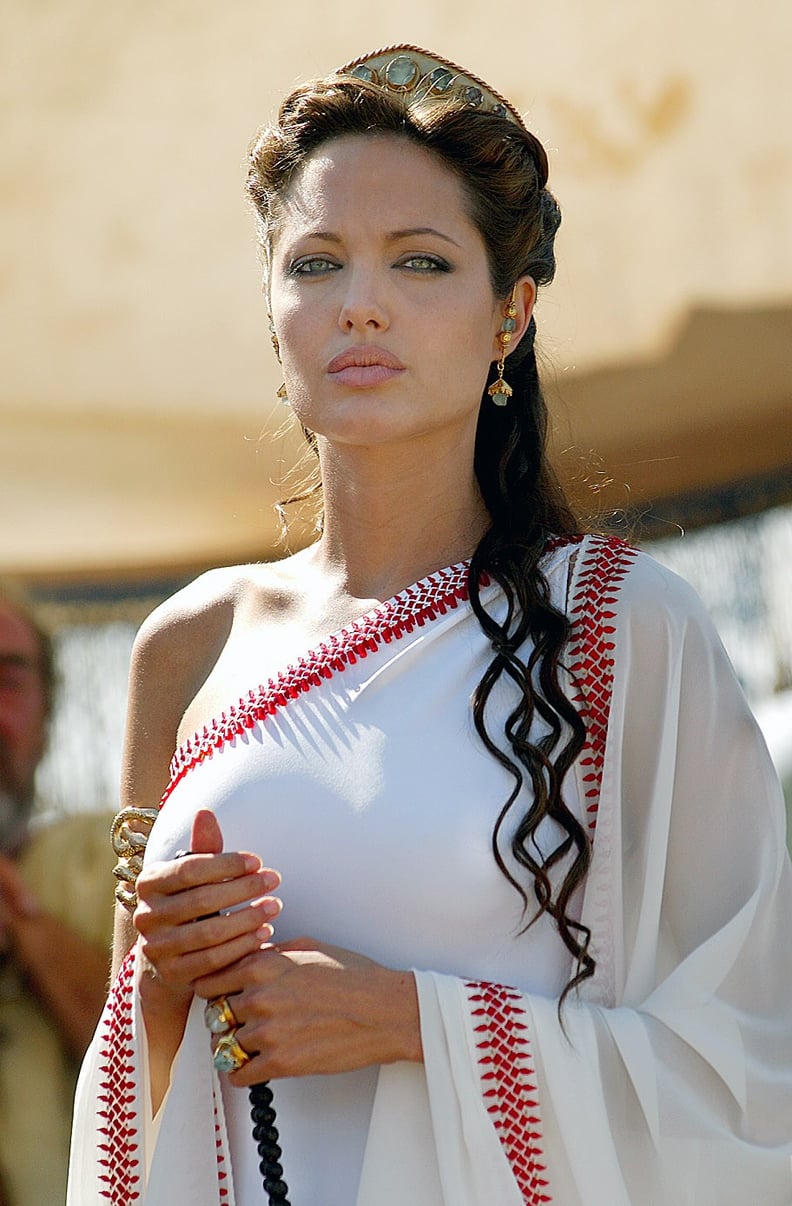 Olympias From Alexander
What to wear: A white sheet fashioned like a toga over one shoulder. Cut another sheet in half to form a shawl. Add a gold armband and cascading curls.
How to act: Like a goddess.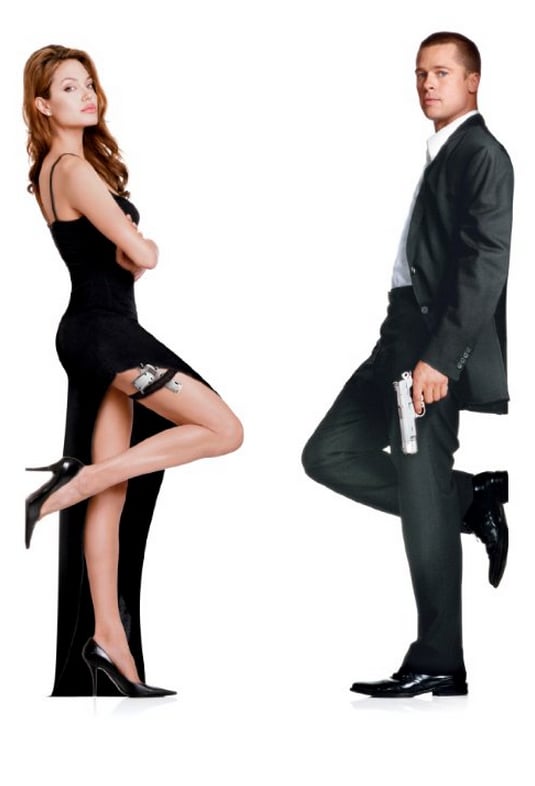 Jane Smith From Mr. & Mrs. Smith
What to wear: A long black dress with a dangerously high slit that shows off the small gun you have strapped to your thigh. Be sure to find a devilishly handsome date to play along!
How to act: Pouty, badass, and really sexy.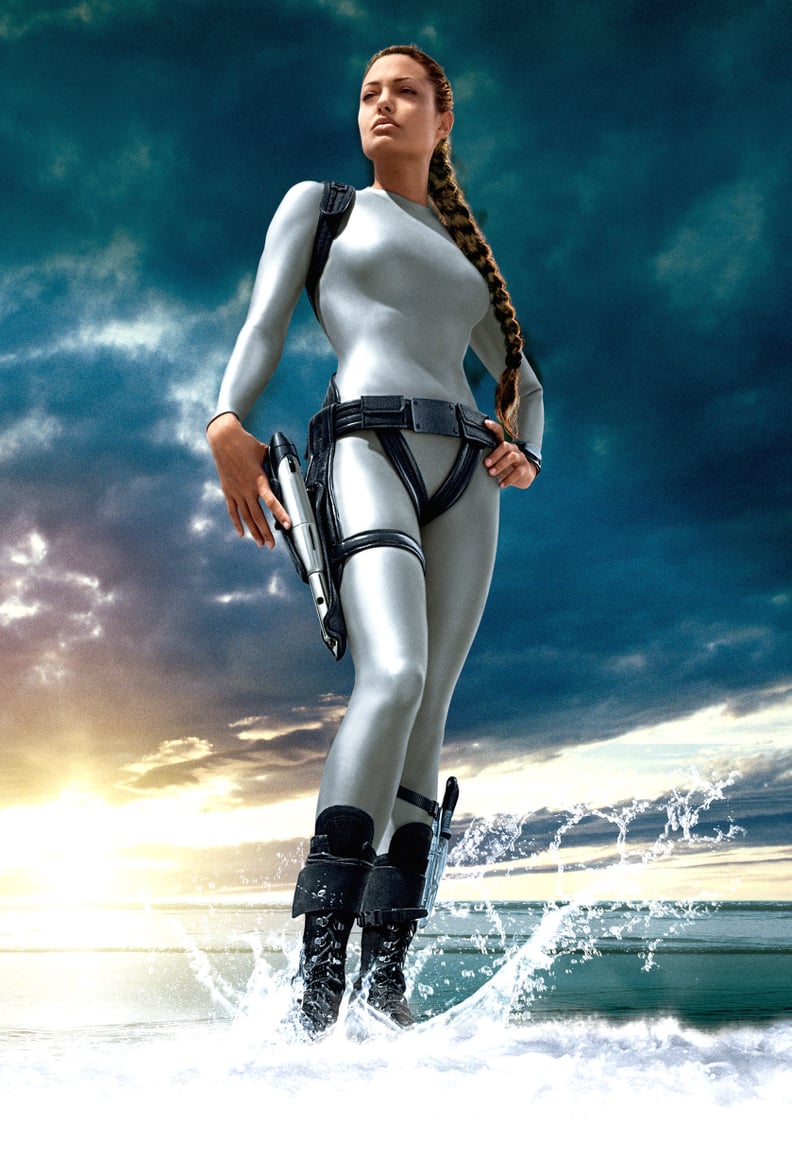 Lara Croft From Lara Croft: Tomb Raider
What to wear: A silver bodysuit with a black backpack, gun holster (which you can make out of black fabric), and high, lace-up black boots. Finish the look with a long brown braid.
How to act: Like you're the star of your own video game.