Ariana Grande Transforms Into Regina George, Elle Woods, and More in "Thank U, Next" Video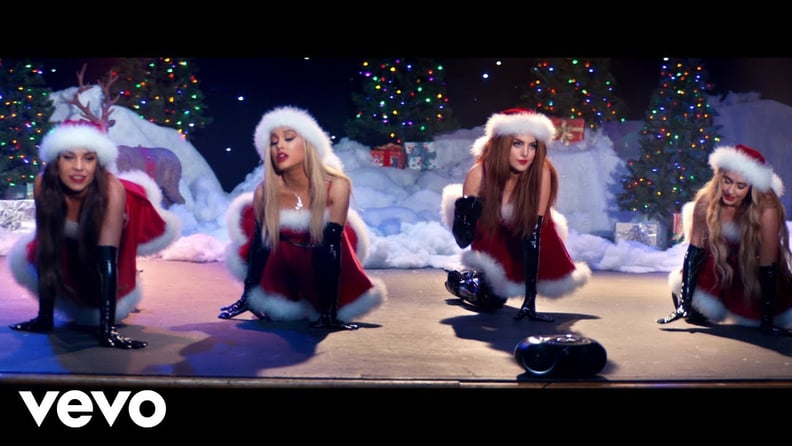 Ariana Grande is known for creating some amazing videos, but she may have topped them all with her "Thank U, Next" masterpiece. Not only is the song the breakup anthem of the century, but the video also features movie reenactments from four classic women-led comedies — Legally Blonde, Mean Girls, 13 Going on 30, and Bring It On.
While it feels like we've been waiting forever for the "Thank U, Next" music video, the day is finally here! After dropping an epic trailer for the video, Grande released a behind-the-scenes peek at the real thing, and we were HYPE. Little did we know that the full video, released on Nov. 30, would be so. much. more.
Following the theme of her homage to The First Wives Club on Ellen, "Thank U, Next" inserts Grande into her favorite movies and, rather than falling into the standard rom-com formula, reinforces the message of self-love and moving on that the song promotes. Surrounded by her girls (which includes Jennifer Coolidge reprising her role as Legally Blonde's Paulette Bonafonté), Grande pays tribute to the movies' classic scenes while crooning about the exes she's left behind and the lessons each relationship taught her.
Some seriously iconic moments? Grande whipping her ponytail on the elliptical à la Elle Woods and the adorable toothbrushing scene from Bring It On with former Victorious castmate Matt Bennett. The video also features cameos from Grande's Victorious costars Liz Gillies and Daniella Monet, as well as close friends Victoria Monét, Alexa Luria, and Courtney Chipolone. Watch the full video above, and get ready to fall in love with "Thank U, Next" all over again.
"Thank U, Next" Behind-the-Scenes Sneak Peek
"Thank U, Next" Music Video