Have the Dreamiest Halloween Ever With These Beauty and the Beast Costumes
Disney's gorgeous Beauty and the Beast reboot hit theaters back in March, but it's time we take our obsession with the new take on the classic tale well into the Fall. With Halloween bearing down on us, rocking a Belle, Gaston, or even Plumette costume will land you at the top of the night's best dressed list. Check out the best looks from the movie ahead if you're in need of inspiration!
01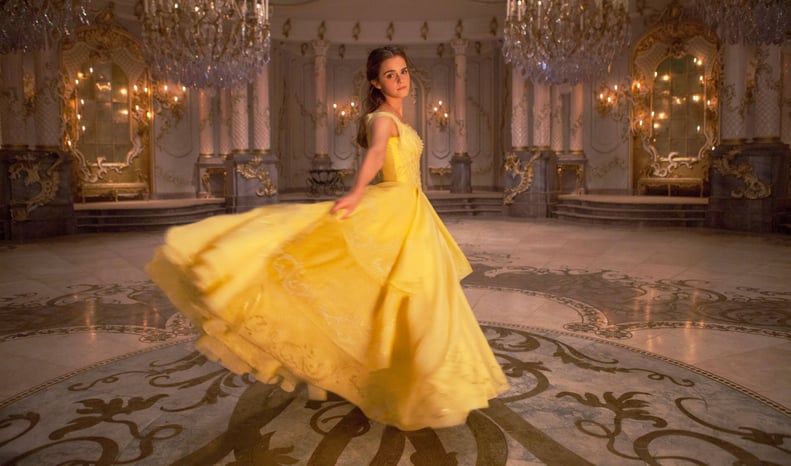 Belle
What to wear: Time to bust out the yellow ballgown! Wear the dress of your childhood dreams with your hair all done up, and carry a red rose around with you.
How to act: Strong-willed, but like you're about to fall in love at any minute . . . with the hairiest dude in your vicinity.
02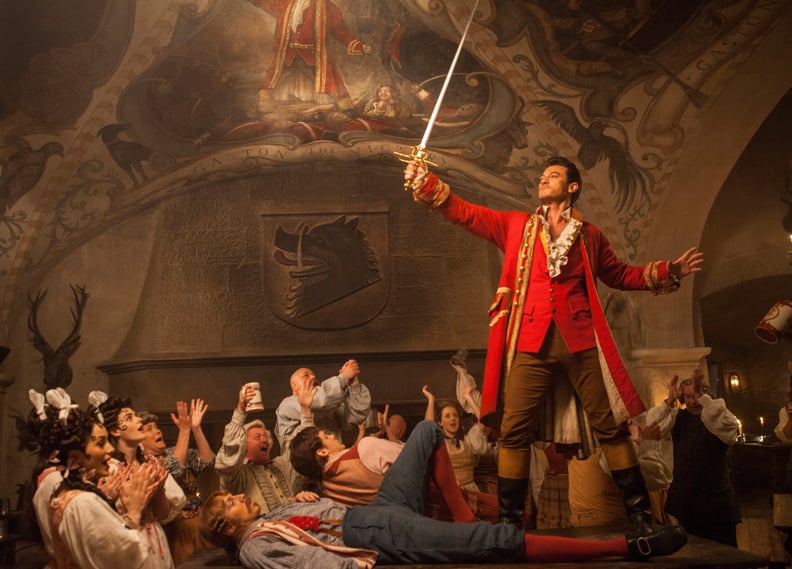 Gaston
What to wear: After tying your long hair back in a low ponytail, throw on a pair of tall black boots, brown pants/leggings, and a white ruffly shirt underneath a red and yellow coat.
How to act: Like a huge d*ck — you're Gaston.
03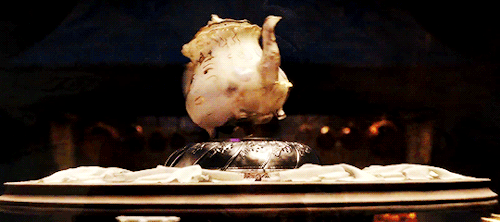 Mrs. Potts
What to wear: A white long-sleeved shirt, white leggings, and a gold or purple tutu (go for purple if you want to channel the OG Mrs. Potts). Add in a frilly purple or gold hat to represent the top of the teapot, and clip some pastel flowers in your hair as a nod to those intricate designs (and maybe bring a little chipped teacup with you).
How to act: Warm and nurturing. Wander around the party asking everyone if they could use a cup of tea.
04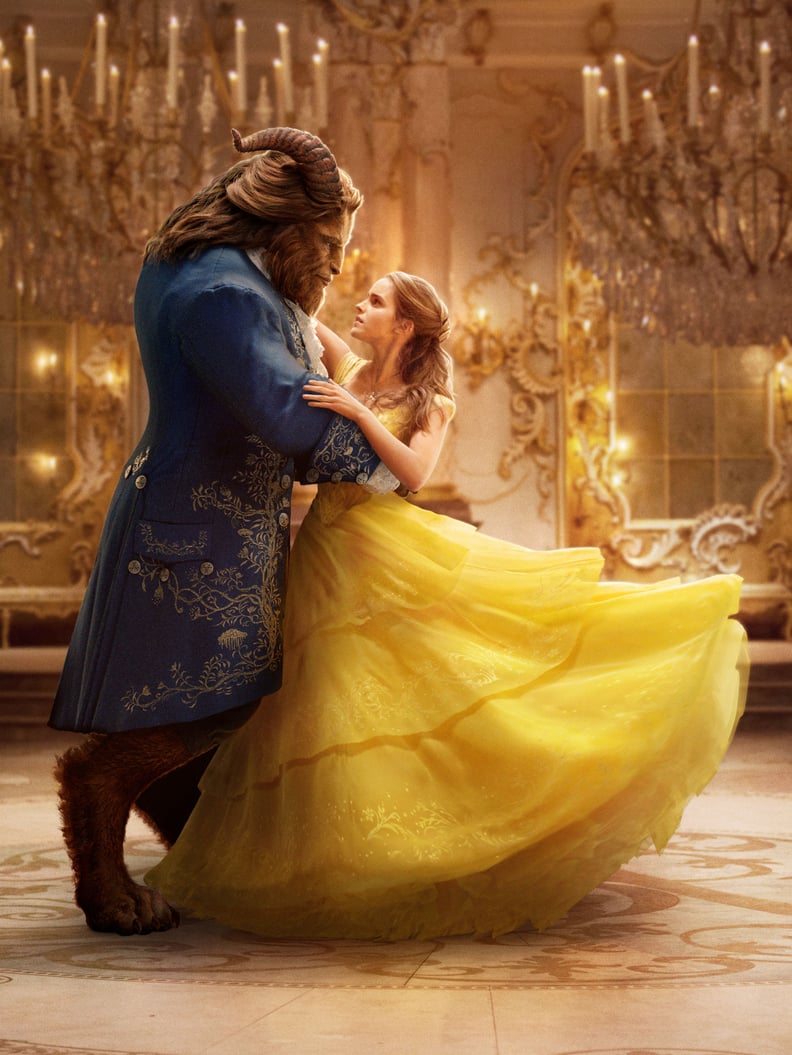 The Beast
What to wear: A long, brown wig (and beard?) is in order, as well as a pair of horns (just stick some felt ones to a headband if you're in a pinch!). Wear brown shoes and brown pants, topped off with a frilly white shirt and a long, blue coat with gold designs on it (you can DIY those with some fabric paint).
How to act: Gruff, and ready to break into a performance of "Evermore" at any moment.
05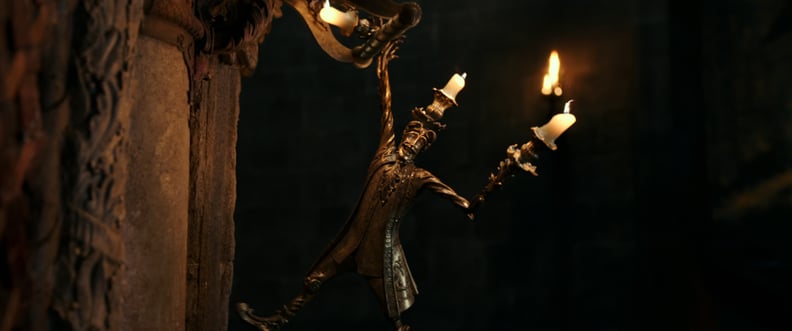 Lumiere
What to wear: Get ready to be gold AF, friends. Metallic gold leggings, shirt, shoes, and jacket are necessary to pull of Lumiere (as is some temporary gold hair paint). If you want to go all-out, either carry around two long, white candles all night, or fasten them to the sleeves of your jacket!
How to act: Speak with a French accent if you can (even if it's terrible, it's probably still not as bad as Ewan McGregor's!).
06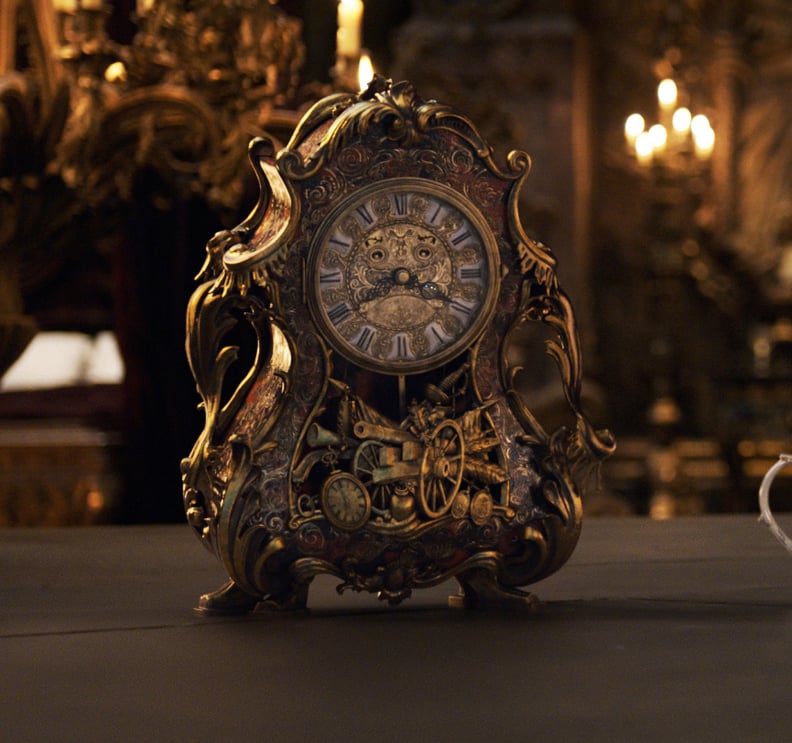 Cogsworth
What to wear: Remember what I said about all gold everything for Lumiere? Same goes for Cogsworth. For him, though, ditch the candles and instead draw the face of a clock on your own.
How to act: As snooty as possible. Play by the rules all night, to the annoyance of your friends.
07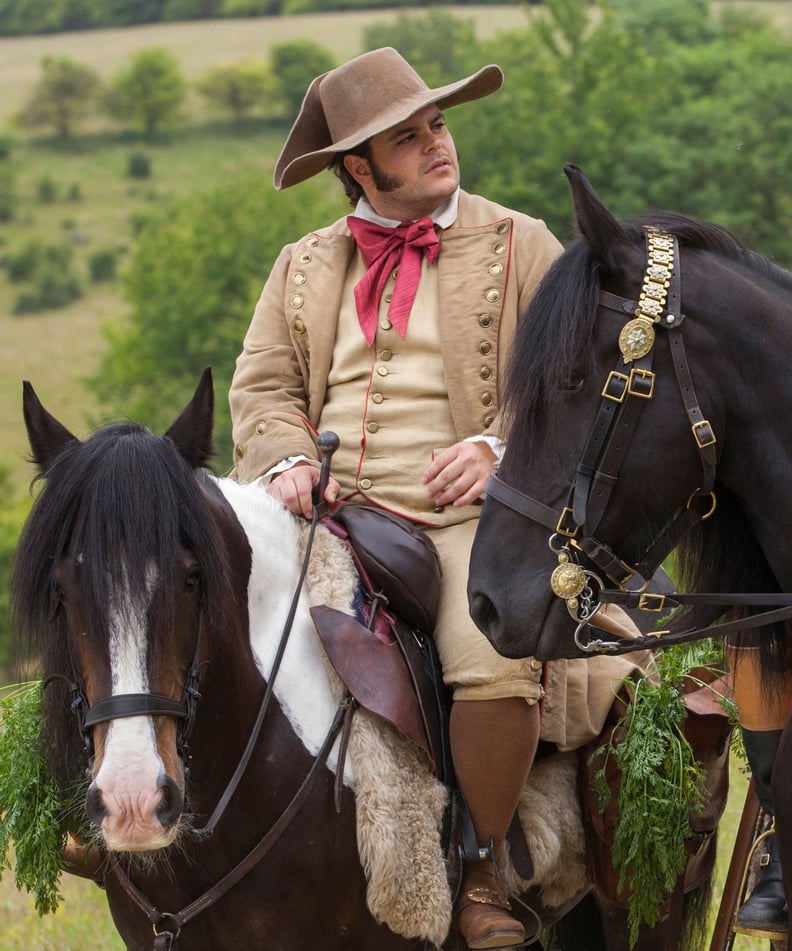 LeFou
What to wear: Dress in shades of tan: a wide-brimmed hat, riding pants, boots, and a long jacket. Add some flashy gold buttons into your look to mimic LeFou's, and don't forget a bright red ribbon tied around your neck.
How to act: Like the best damn sidekick the world has ever seen.
08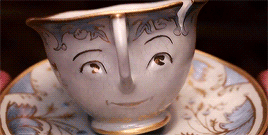 Chip
What to wear: Similar to the idea for Mrs. Potts, you're going to want to dress in all white, with hints of pale blue and gold mixed in. Maybe a blue or gold tutu? Or some gold lipstick? At the very least, though, you have to work the character's beloved chip into the costume (a hat or crown with a chip in it will work!).
How to act: Adorable, social, and prone to blowing bubbles in your Halloween punch.
09
Belle (in Her Blue Costume)
What to wear: Along with a brown wig tied into a braid down your back, wear a long white shirt underneath a blue apron. Finish the look with a long blue skirt or flowy blue pants and brown boots.
How to act: You're an inventor! Figure out ways to make the Halloween party you're at more . . . efficient?
10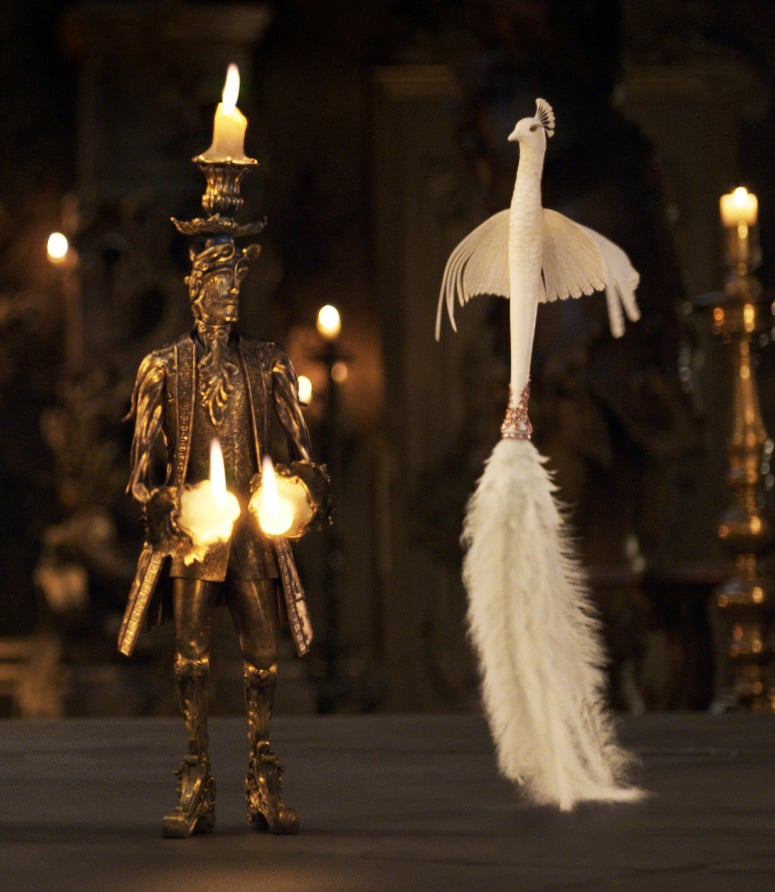 Plumette
What to wear: A white, feathery headband and a white cape, over top of a long, tight white dress that has feathers hanging off the bottom of it.
How to act: Flighty and flirty.