The Drama Behind Grey's Anatomy's Biggest Character Departures
Plenty of characters have left Grey's Anatomy over the years. On the show itself, there are two ways you can go. You can have a tragic death like Derek Shepherd, or in the case of most recent departure, Stephanie Edwards, you can find a way to see yourself out. Regardless of how a doctor leaves on screen, though, the story is always vastly different behind the scenes. In the same vein as the show, though, there are two options: to leave or to get fired. Many of the stars over the years have had pretty amicable exits. In the case of Stephanie, actress Jerrika Hinton simply wanted to move on. And then there are the other cases where some serious sh*t goes down and a bridge gets burned.
01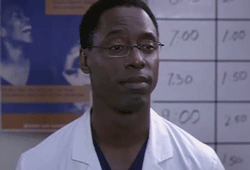 Isaiah Washington (Preston Burke)
It all started late one night on the Grey's Anatomy set in Fall 2006. According to People, T.R. Knight was late for a scene with Patrick Dempsey and Isaiah Washington. When Dempsey insisted on waiting for Knight, Washington reportedly engaged him in a heated argument and, at one point, used the word "f*ggot." Knight, who was in the closet at the time, came out shortly thereafter, admitting that the controversy had prompted his decision.
By June 2007, Washington had officially been fired from the show. He returned briefly in 2014, which marked a fairly controversial decision in the eyes of fans. Creator Shonda Rhimes insisted that the return of Preston Burke was essential to the exit of Cristina Yang. He hasn't been back since.
02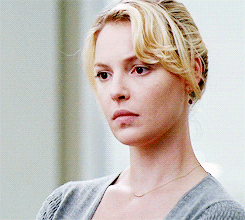 Katherine Heigl (Izzie Stevens)
In June 2008, Katherine Heigl withdrew her name from that year's Emmys race. "I did not feel that I was given the material this season to warrant an Emmy nomination," Heigl said in a statement. "In an effort to maintain the integrity of the academy organization, I withdrew my name from contention." It was a surprising move; the previous year, after she won the outstanding supporting actress Emmy, Heigl had suspended contract talks and asked for a hefty raise. Once they finally agreed on new terms, Katherine's contract was set through 2010.
Here's where it gets dicey. After that, Heigl asked to be released from her contract because she wanted to have more time to dedicate to her film career. In 2013, Ellen Pompeo recalled how that was the last straw. "Katie's problem is that she should not have renewed her contract," Pompeo explained. "She re-upped, took a big raise and then tried to get off the show. And then her movie career did not take off." Even just last year, creator Shonda Rhimes proved she's still not a fan of Heigl. In reference to the Scandal cast just last year, she said, "There are no Heigls in this situation." Yikes.
03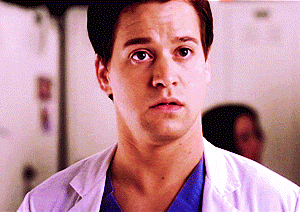 T.R. Knight (George O'Malley)
It seems Katherine Heigl wasn't the only star on the show who wasn't happy with their screen time. In 2009, T.R. Knight left the show. The biggest reason for his departure, he revealed, was a "breakdown in communication" with Shonda Rhimes. At the time, Rhimes insisted she had trimmed George's time so that his disappearance in that year's finale — where he gets hit by a bus — isn't as noticeable. "It didn't seem like an ebb to me," Knight added. "No other series regular's character had ever disappeared like mine did this past season."
In addition to the above-mentioned complaint, Knight had a few other problems with the show. He wasn't happy with the fact that Rhimes took three months to publicly condemn Isaiah Washington for using the word "f*ggot." He also said that Rhimes had urged him to stay in the closet instead of coming out in the wake of the incident. "I think she was concerned about having my statement come out so close to the event." Later reports claimed Knight was asked to return to the show to film flashbacks, and he refused.
04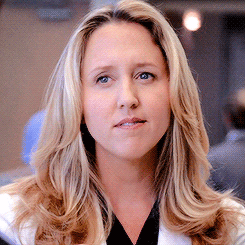 Brooke Smith (Erica Hahn)
In 2008, actress Brooke Smith was abruptly fired from the show. Many, including Smith herself, believed it was because ABC wasn't comfortable with featuring a lesbian relationship on the network. "They just suddenly told me that they couldn't write for my character anymore," she revealed. In an exclusive interview with Entertainment Weekly, she drove the point further. "Frankly, it was you that warned me this might happen on the red carpet back in July. You said [sometimes networks get cold feet] with gay relationships. And I was so naive. I'm like, 'It's 2008.'
Shonda Rhimes responded immediately to the claims: "Brooke Smith was obviously not fired for playing a lesbian. Clearly it's not an issue as we have a lesbian character on the show – Calliope Torres. Sara Ramirez is an incredible comedic and dramatic actress and we wanted to be able to play up her magic. Unfortunately, we did not find that the magic and chemistry with Brooke's character would sustain in the long run."
05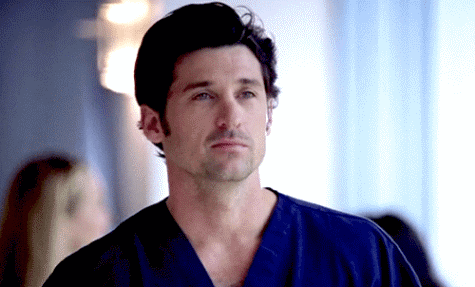 Patrick Dempsey (Derek Shepherd)
Patrick Dempsey's departure from the show is perhaps the murkiest of all. On the surface, Derek Shepherd's death was presented as a "joint decision" made by both Shonda Rhimes and Dempsey. "I think after a certain period of time, no matter how much money you make, you want control out of your own schedule," Dempsey said in an interview. "It had been long enough. It was time for me to move on with other things and other interests." Rhimes shared positive sentiments about the exit in a statement: "Derek Shepherd is and will always be an incredibly important character. . . . Patrick Dempsey's performance shaped Derek in a way that I know we both hope became a meaningful example — happy, sad, romantic, painful and always true — of what young women should demand from modern love. His loss will be felt by all."
All seems fine and dandy, unless you listen to some of the whispers that came out around the same time. A source close to the show insinuated that Dempsey was a diva on set. Then there are the rumors of Dempsey's affair on the Grey's set. None of the details were ever substantiated.
Depending on who you believe, Dempsey was written off the show for being a diva, for having an affair on set, or because he simply felt it was time to move on and wanted control of his schedule. This one's up to you.