6 Moments That Made the Emmys Worth Watching
It wasn't just the big winners who had a great time on Emmys night — this year's show, hosted by Stephen Colbert, was lively and, more importantly, awarded a lot of deserving talents. There were surprising, eye-opening, and just plain entertaining moments, so we're recounting (or telling you if you skipped it) exactly what made the Emmys worth watching this year.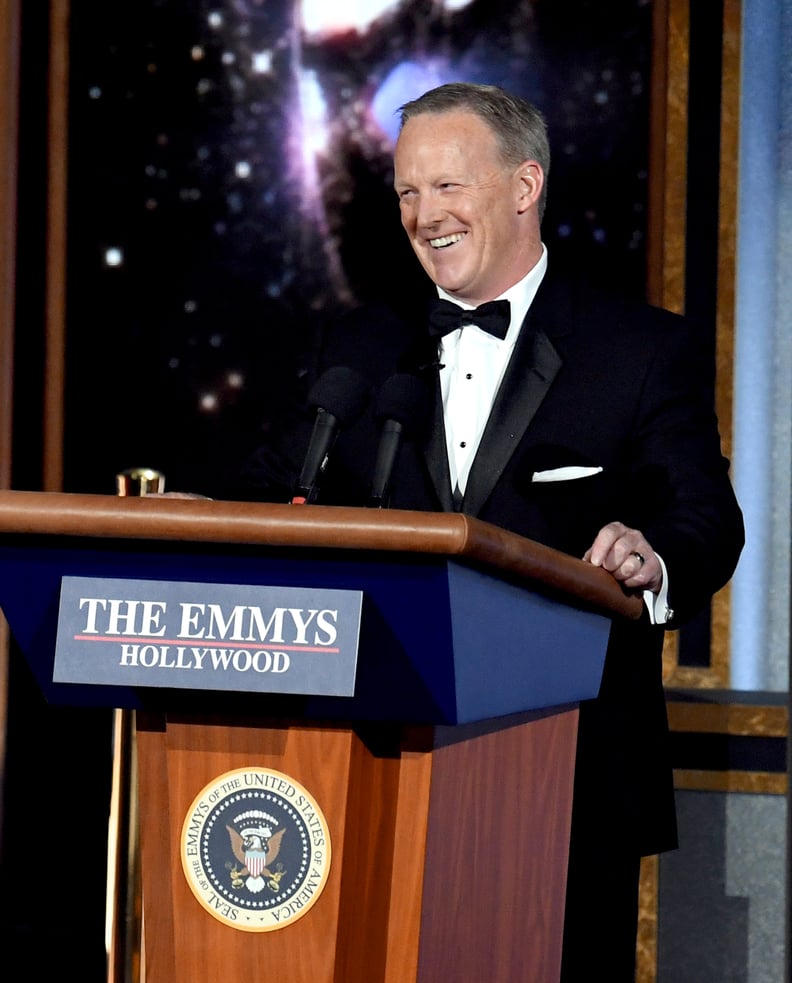 Sean Spicer Was There
File this one not under "best" Emmys moments but one that you definitely would not believe if you hadn't seen it. Sean Spicer — the actual Sean Spicer and not Melissa McCarthy as Sean Spicer — showed up on the Emmys stage during Colbert's monologue. The former press secretary couldn't have been more out of place — and we (plus audience members like Anna Chlumsky) were pretty shocked.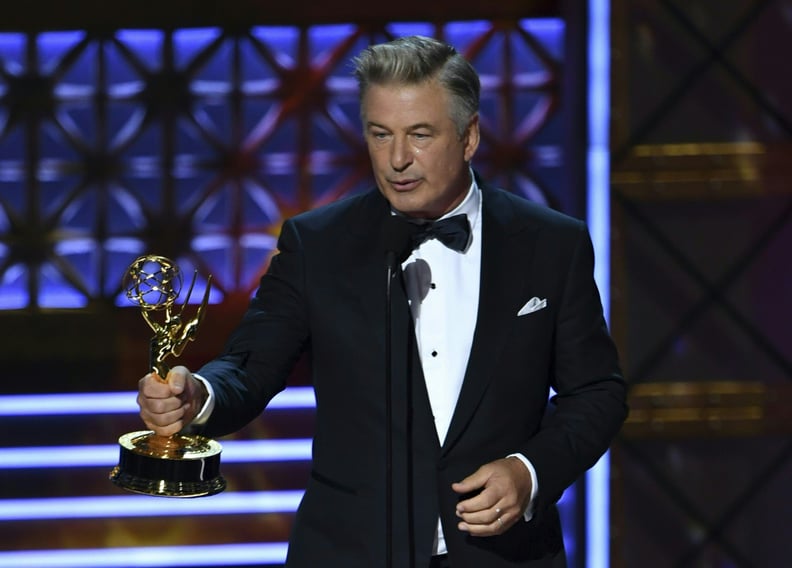 The Trump Shade
And here's another reason Spicer showing up felt so bizarre. In 2017, it's a given that the award show du jour will have plenty of shade thrown at our current president, and the Emmys were no different, especially considering how many awards Saturday Night Live got for a season that revolved largely around making fun of Donald Trump. Host Stephen Colbert got some great digs in, but it was Alec Baldwin, who won outstanding supporting actor in a comedy series, who really got his goat. Baldwin, whose role as Trump is iconic and now Emmy-winning, burned Trump so bad by offering up his new Emmy and saying, "Mr. President, here is your Emmy" — an allusion to the fact that Trump famously never won.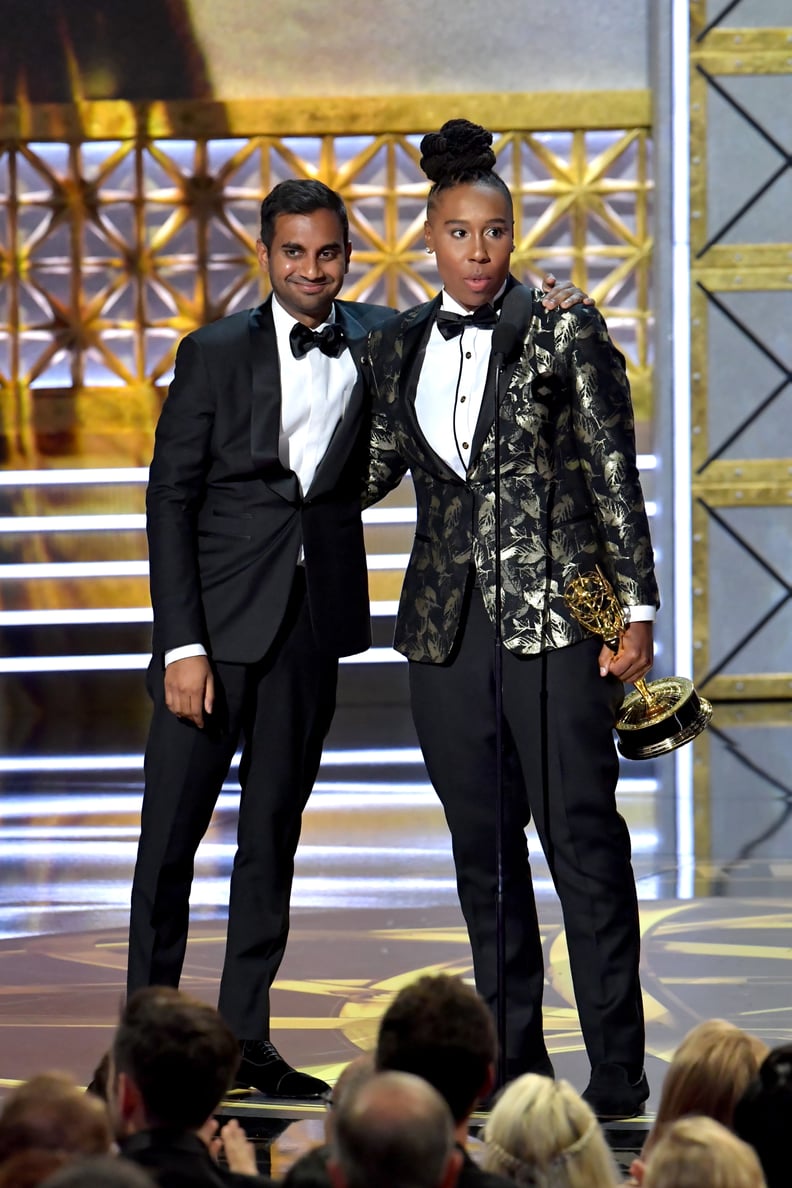 Lena Waithe Winning For Master of None and Giving Us Life
A recurring theme of the Emmys was that really deserving, excellent TV from the last year kept winning, like Netflix darling Master of None. The fabulous episode "Thanksgiving" was written by both creator Aziz Ansari and star Lena Waithe, but Ansari let Waithe have all the time — which she used perfectly (Waithe also became the first black woman to win for comedy writing). Waithe said beautiful things about the LGBTQ+ community, her girlfriend, and the fans who have embraced the show.
Big Little Lies Had a Very Big Night
The Big Little Lies cast had a huge night at the Emmys — Alexander Skarsgard, Laura Dern, director Jean-Marc Valleé, and Nicole Kidman all won in their respective categories, and the show won for best limited series. Now all we need is that second season to get officially confirmed!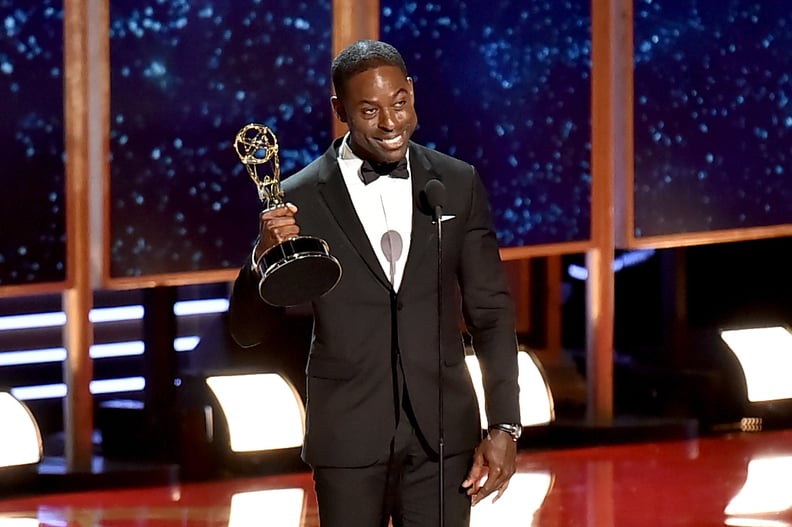 Sterling K. Brown's Speech Was So Good, It Got Cut Off
This Is Us star Sterling K. Brown ended up on the Emmys stage again, but it was the first win for his role in the NBC hit, and he killed us with his words. He made TV show references and hilariously thanked his "white TV family," but despite how entertaining he was, he got played off. Luckily, he got to finish his speech in the Emmys press room.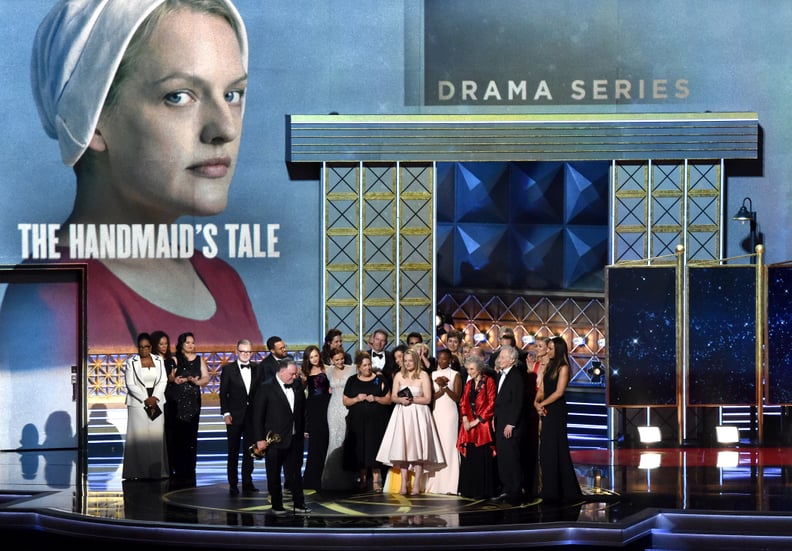 The Handmaid's Tale Kicked Ass, Took Names
Aside from Big Little Lies, The Handmaid's Tale was one of the other titles to sweep this year's Emmys, and the speeches were just as memorable as that incredible first season. Ann Dowd couldn't believe her win, star Elisabeth Moss was so spirited that she had to be censored, and then the show won best drama. It was a huge showing for Hulu's breakout hit and made up for all those times Moss didn't win for Mad Men.