7 Audiobooks Read by Your Favorite Movie Stars
As POPSUGAR editors, we independently select and write about stuff we love and think you'll like too. If you buy a product we have recommended, we may receive affiliate commission, which in turn supports our work.
If you're like us, you're excited to see some of your favorite books come to life on the silver screen this year. The books in this list have gotten the Hollywood treatment, but in a different sense. No need to wait for these titles to hit the big screen! These seven audiobooks are narrated by some of the best actors of stage and screen. Listen and enjoy this list of star-studded audiobooks from our friends at Off the Shelf, a daily blog that connects great books with great readers.
Audible Plus is the all-you-can-listen membership that offers access to thousands of titles, including a vast array of audiobooks, podcasts, and originals that span genres, lengths, and formats. The exciting Plus catalog offers more than 11,000 pieces of content and more than 68,000 hours of entertainment for only $7.95/month after the 30-day free trial period. Check out the Audible Plus Catalog on Amazon to see which titles are included.
01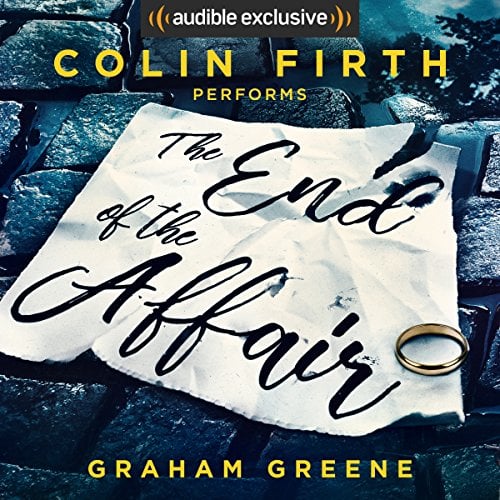 The End of the Affair by Graham Greene
Narrated by: Colin Firth
In The End of the Affair, the 2013 Audie winner, Colin Firth gives an authentic performance of Graham Greene's evocative analysis of the love of self, the love of another, and the love of God. Whether you laughed at Colin Firth screaming a long string of expletives in The King's Speech or swooned at his stoic confessions of adoration in Bridget Jones's Diary, you'll want to hear him reading this story of flourishing love.
02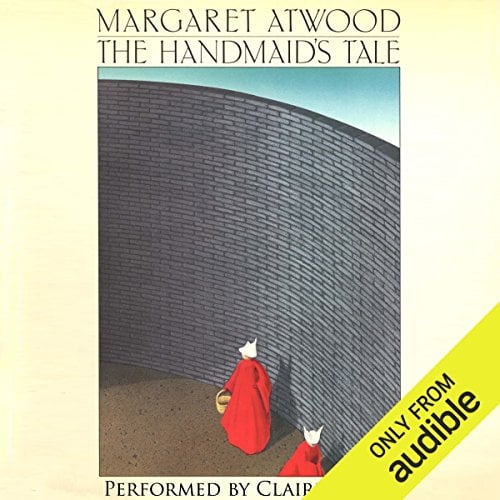 The Handmaid's Tale by Margaret Atwood
Narrated by: Claire Danes
Margaret Atwood's popular dystopian novel, The Handmaid's Tale, explores a broad range of issues relating to power, gender, and religious politics. After a staged terrorist attack kills the president and most of Congress, the government is deposed and taken over by the oppressive and all-controlling Republic of Gilead. Now the brave Offred, a Handmaid serving a Commander, risks her life in hopes of ending this oppression. While you wait for the release of the upcoming television series, listen to Claire Danes give a stirring performance in this Audie winner.
03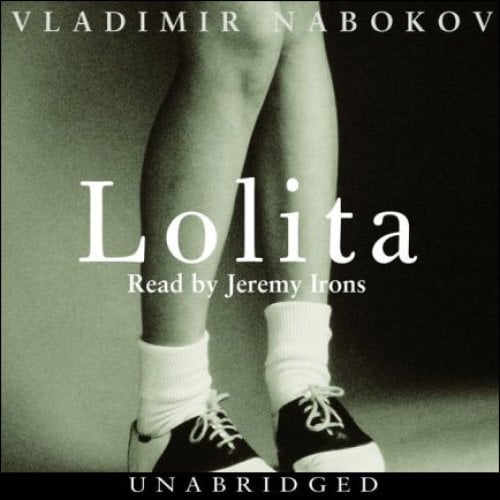 Lolita by Vladimir Nabokov
Narrated by: Jeremy Irons
Jeremy Irons played Humbert Humbert in the 1998 version of Lolita, and here he reads Vladimir Nabokov's provocative classic straight from the page. Awe and exhilaration, along with heartbreak and mordant wit, abound in this account of the aging Humbert Humbert's obsessive, devouring, and doomed passion for the nymphet Dolores Haze.
04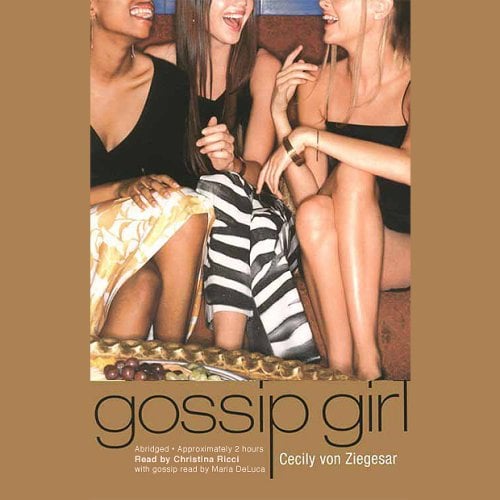 Gossip Girl by Cecily von Ziegesar
Narrated by: Christina Ricci
Wickedly funny and risqué, Gossip Girl is about the provocative lives of New York City's most prestigious private school kids. Gossip Girl is an anonymous narrator with the dish on the inner workings of this privileged society — because she's one of them. Christina Ricci narrates this witty and intriguing melodrama, a soap opera for your ears, and a treat for fans of the TV series.
05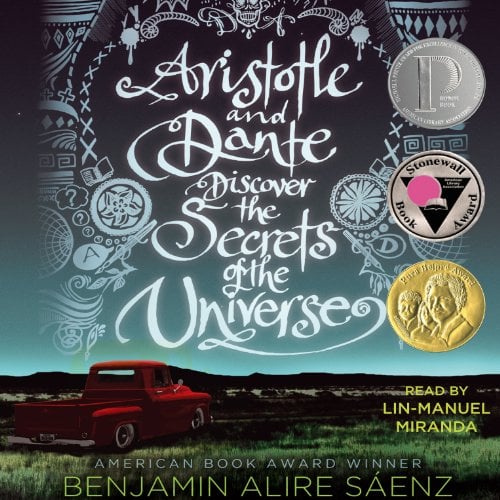 Aristotle and Dante Discover the Secrets of the Universe by Benjamin Alire Sáenz
Narrated by Lin-Manuel Miranda
In Aristotle and Dante Discover the Secrets of the Universe, Aristotle is an angry teen with a brother in prison. Dante is a know-it-all who has an unusual way of looking at the world. When the two meet at the swimming pool, they discover that they share the kind of bond that changes lives and lasts a lifetime. A lyrical novel about family and friendship, Hamilton creator Lin-Manuel Miranda delivers an inspired performance.
06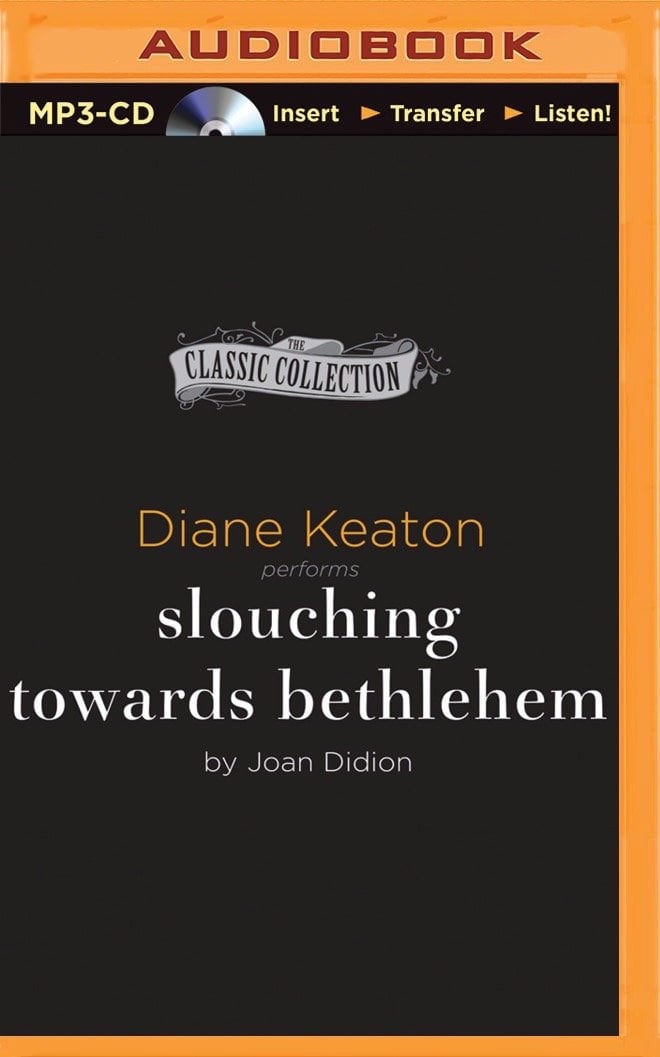 Slouching Towards Bethlehem by Joan Didion
Narrated by: Diane Keaton
We can think of no better reader for Joan Didion's portrait of 1960s Californian counterculture than subversive actress Diane Keaton. Slouching Towards Bethlehem explores growing up in California, the nature of good and evil in a Death Valley motel room, and, especially, the essence of San Francisco's Haight-Ashbury.
07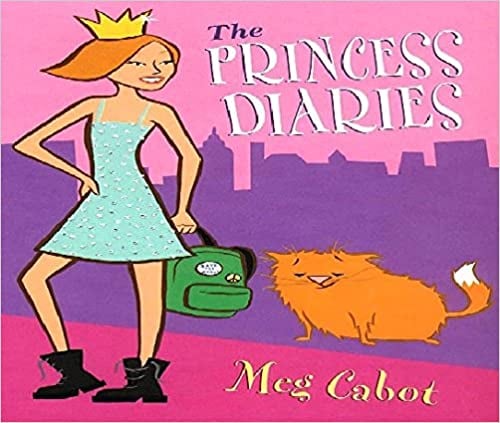 The Princess Diaries by Meg Cabot
Narrated by: Anne Hathaway
In The Princess Diaries, Mia Thermopolis is certain there's nothing worse than being a five-foot-nine, flat-chested freshman who's flunking Algebra. And then she finds out her dad is the prince of Genovia. You know the rest: princess lessons from her dreaded grandmother (the dowager princess of Genovia), leaving Manhattan to assume her royal duties in a foreign land, and finding a date for the Cultural Diversity Dance. What's a girl to do? The very actress who plays Mia in the movie, Hathaway, lends a special touch.
Here are more great book recommendations from our friends at Off the Shelf: