I Love Elvis, and These Are My Favorite Songs
Two years ago, I became a hardcore Elvis fan almost overnight. I'd always enjoyed his music as much as the next person, but it wasn't until I experienced the Tupelo Elvis Festival — held every June in his birthplace in Mississippi — that I fully understood why Elvis Presley is such a big f*ckin' deal.
While the annual festival includes some silly fun like an Elvis-themed pet parade, the main attraction is three days' worth of performances by Elvis tribute artists (do NOT call them "Elvis impersonators") from all over the world. I attended the weekend festival with my mom and her friend, Marie, who both spent their formative years listening to and lusting after Elvis Presley. Here I am with my mom, both of us in Elvis t-shirts and me with an Elvis purse she made me in high school: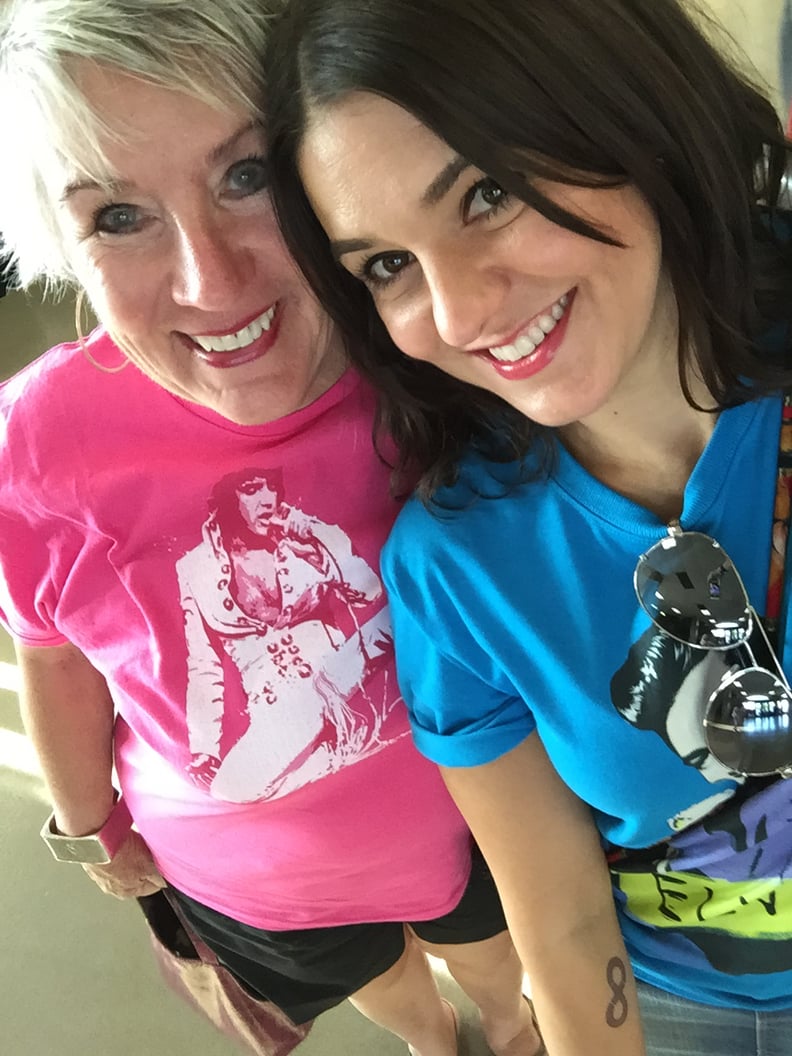 To my surprise, the Elvis tribute artists were by far the best part of the weekend and what ultimately made me a huge fan. These guys were outstanding, particularly the headlining acts, who are the closest I'll ever come to seeing Elvis live and who allowed me to understand the visceral effect that Elvis's performances had on people.
After the weekend, I dove deep into YouTube and Spotify and realized why I'd only been a casual fan before: I had never listened to his live recordings. To me, his live albums (like The Complete '68 Comeback Special and Aloha From Hawaii) are the absolute best way to listen to Elvis. You realize how incredible his voice was — and how sexy — without any studio magic. You can hear his charm-drenched twang between songs and feel the raw energy of his live performances.