11 Moments That Made the Emmys Worth Watching
If you've been bored by award shows lately, I truly hope you didn't skip the Emmy Awards. The annual ceremony was full of surprising moments, exciting wins, and witty one-liners. We got bits, cameos, and — gasp! — diversity. There was so much to love about the show and if you missed any of the good stuff, we've narrowed it down to these 11 moments just for you. Take a look, and let's start prepping for next year!
01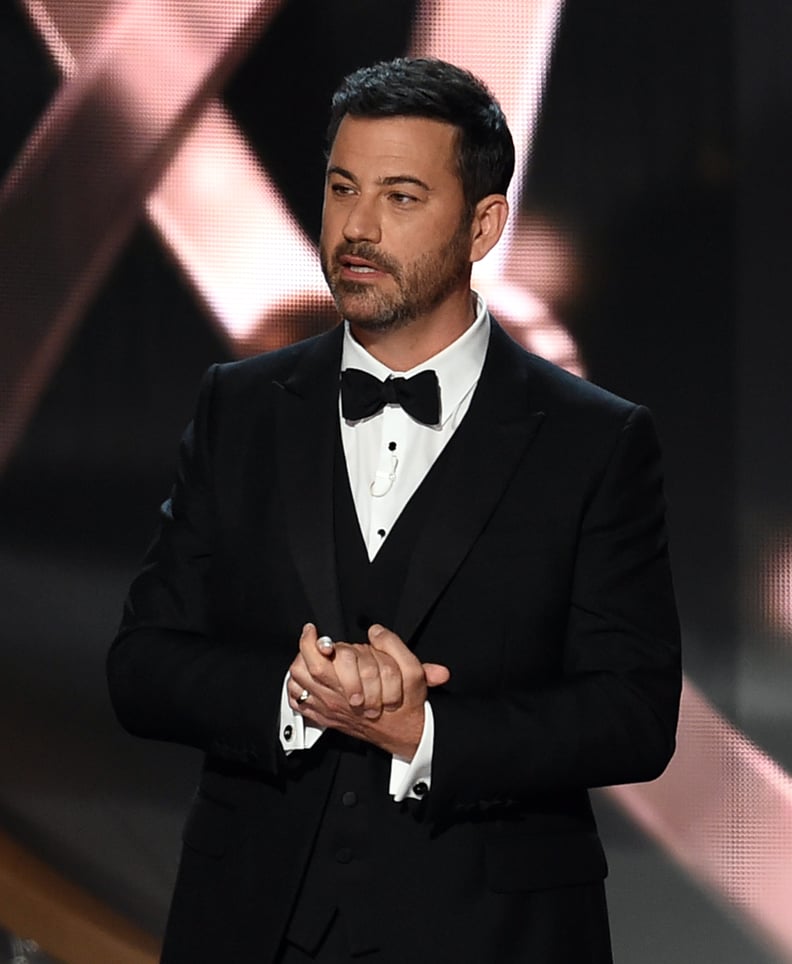 Jimmy Kimmel's Opener
Host Kimmel opened the show with a montage of his attempt to get to the Emmys on time — cue the cast of Modern Family in their van, James Corden taking him carpool style, and other primetime references. He also had a really solid monologue and continued the one-liners all night.
02
Kate McKinnon's Acceptance Speech
McKinnon became the first-ever regular Saturday Night Live star to win for a supporting role on the show. While she completely deserves the win, she was clearly very surprised. She got through her speech, but she also almost cried.
03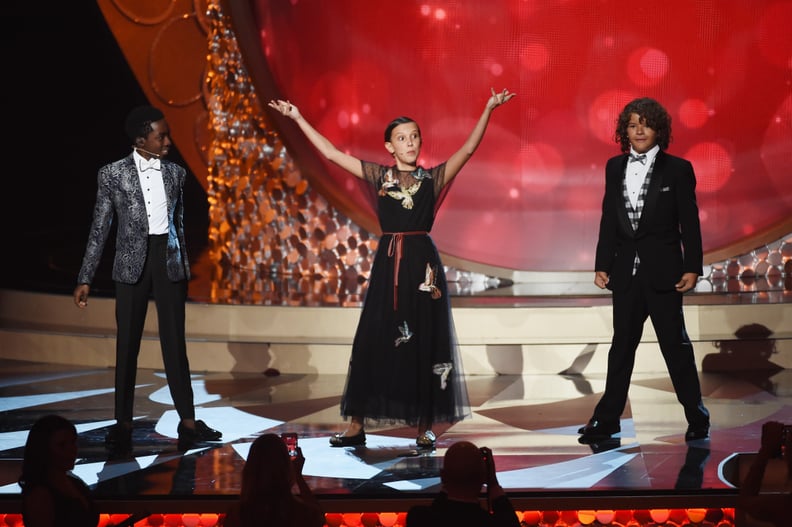 The Stranger Things Kids Were There
The kids of Stranger Things stole the whole damn show, beginning with their red carpet appearance. They proceeded to dance to "Uptown Funk" on stage before the ceremony started, then they helped Kimmel pass out homemade sandwiches (in character) on their bikes.
04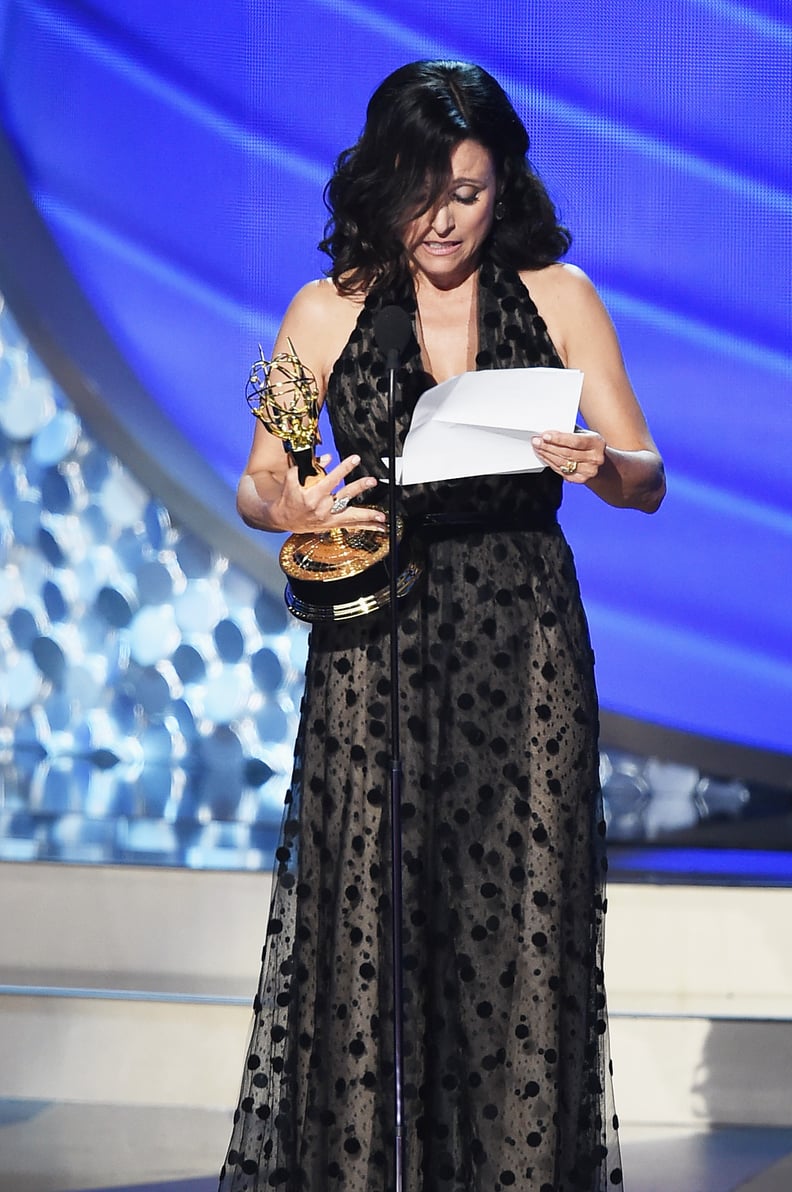 Julia Louis-Dreyfus's Acceptance Speech
Veep winner Louis-Dreyfus kept her composure through her whole speech, even managing to comically skewer the political climate, until the end. She mentioned that her father, William Louis-Dreyfus, passed away on Friday and that "his opinion was the one that really mattered."
05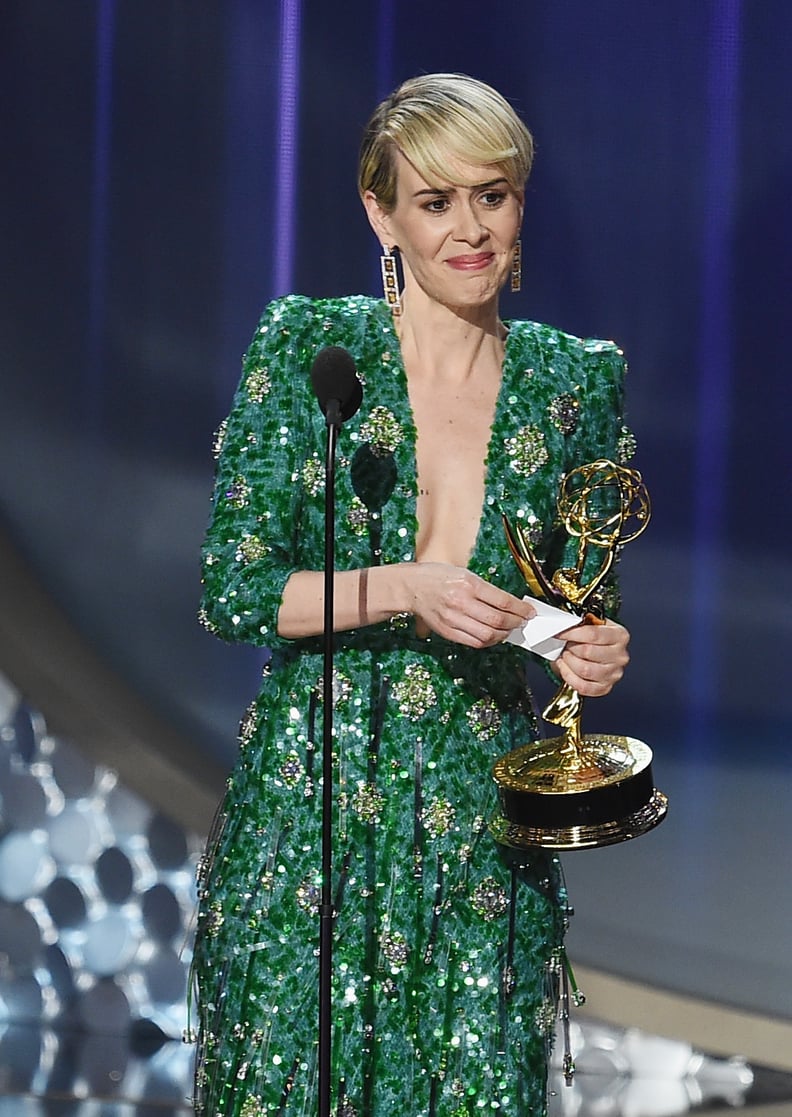 American Crime Story Won Everything
06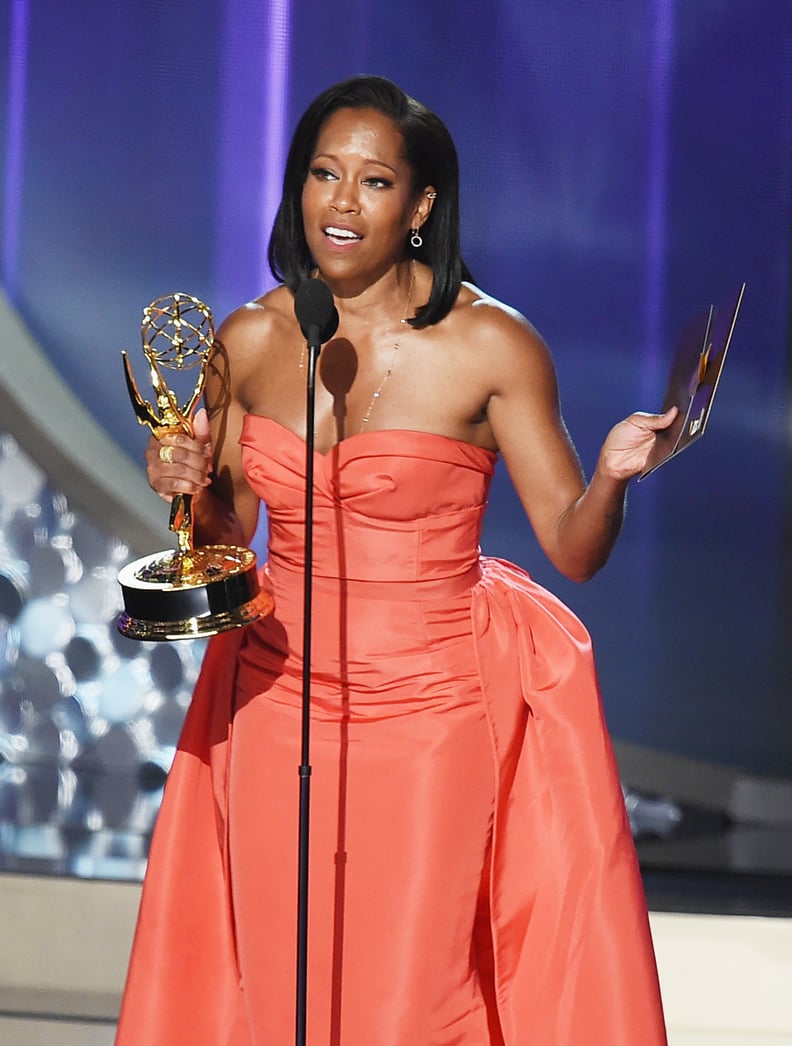 The Very Welcome Presence of Diversity
Unlike some other shows — *cough* Oscars *cough* — the Emmys had a wide variety of nominees in the audience and winners on the stage. In fact, Jimmy Kimmel even took a jab at the Oscars in his opening monologue, just to clarify that the Emmys were not, in fact, "friends" with the Oscars.
07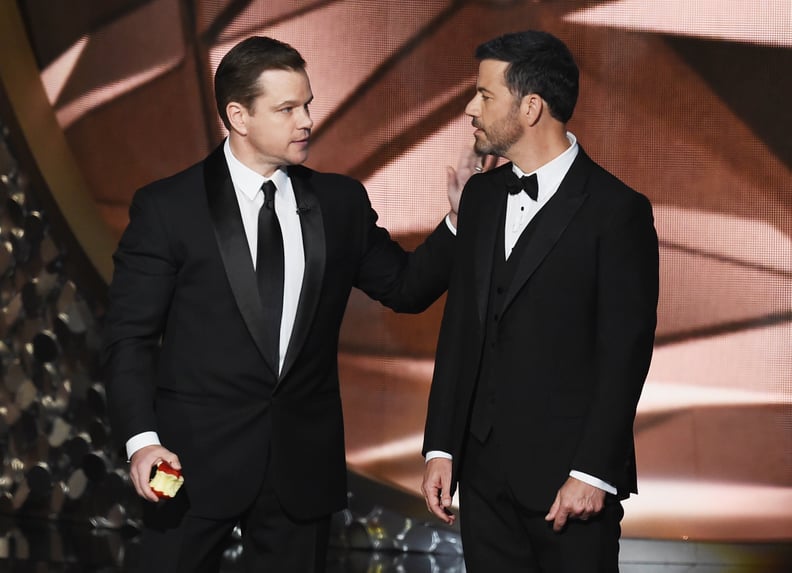 Matt Damon's Cameo
Much to Jimmy Kimmel's fake chagrin, his nemesis, Matt Damon, strutted on stage to mock him for not winning the Emmy he was up for. He chomped on an apple and made sure to bring up the afterparty . . . the one that Kimmel wasn't invited to. As far as I'm concerned, Matt Damon can crash any award show he wants.
08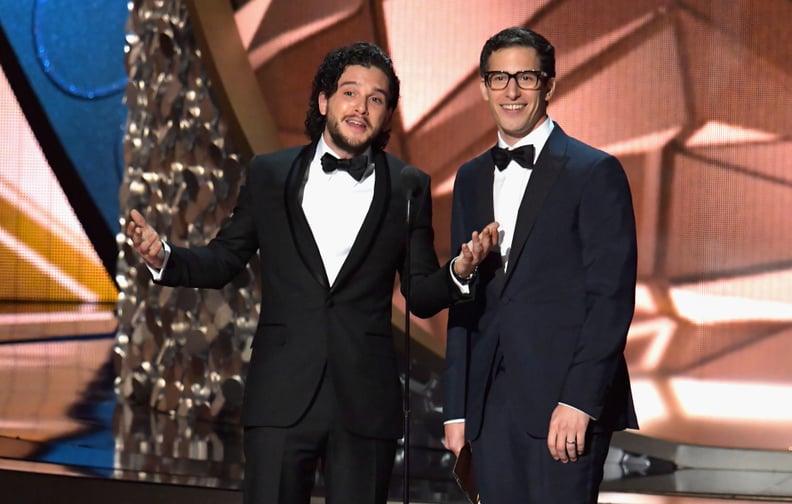 Kit Harington and Andy Samberg's Bit
Harington may not have won best supporting actor in a drama series (blasphemy!) but he did enjoy a great moment on stage with his 7 Days in Hell costar, Andy Samberg. At one point, Harington even got down on one knee and proposed to his pal. If you're asking if I would watch a variety show in which they're the hosts, the answer is yes.
09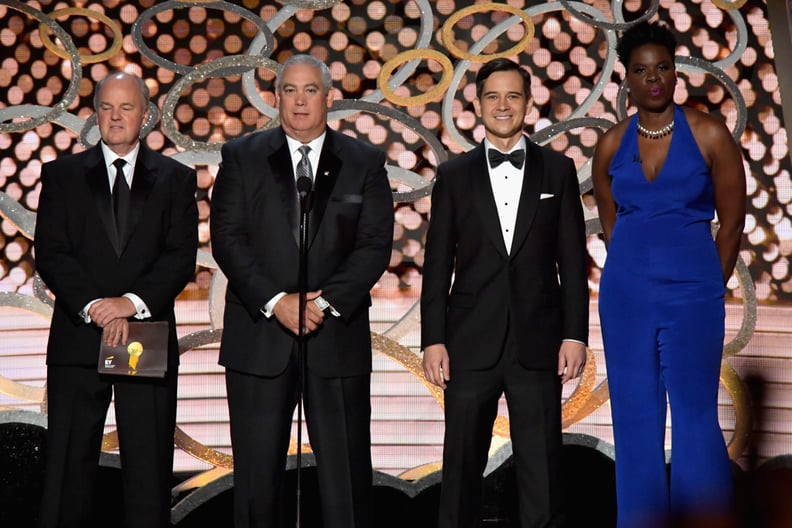 Leslie Jones's Appearance
Jones has been (unfortunately) making headlines lately for being the subject of horrendously racists tweets and, eventually, the hacking of her personal page. She proved she wasn't afraid of her haters by standing up for herself on stage and asking the keepers of the Emmy secrets (aka the accountants) for some protection.
10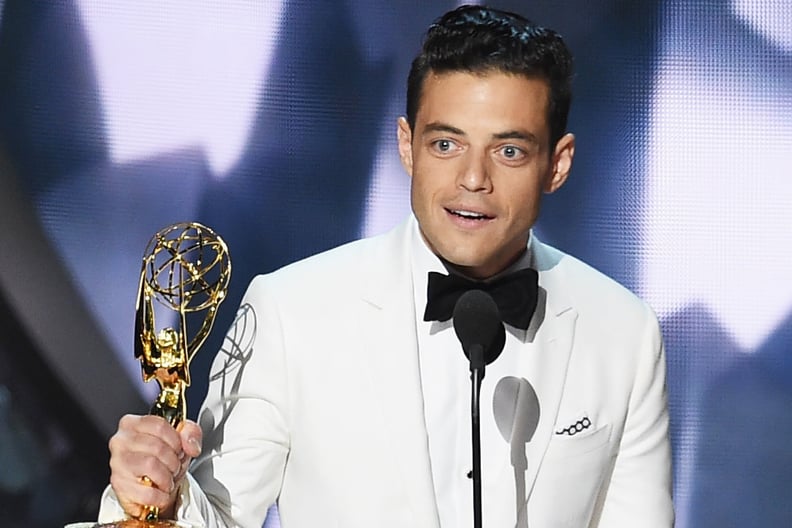 Rami Malek's Big Win
Holy toledo! We were overjoyed to see Rami Malek take home the win for Mr. Robot. He won the Critics' Choice Award earlier this year, and now he has one more to add to his mantel. Despite his character's intense demeanor, Malek himself gave a delightful acceptance speech, even including a line from Mr. Robot's pilot.
11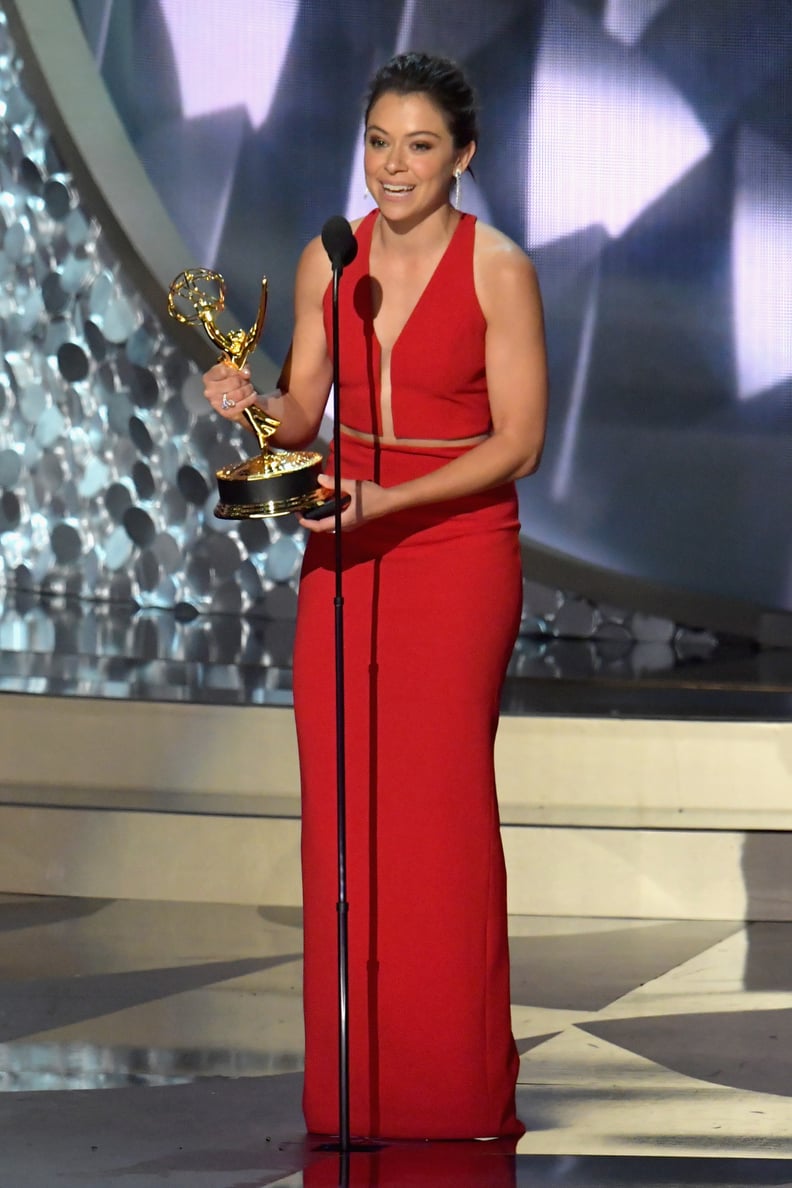 Tatiana Maslany's Speech
And finally, let's all breathe a sigh of collective relief and joy: Tatiana Maslany finally won for her excellent character work in Orphan Black. Not only was the internet beside itself with excitement, but Maslany gave the most endearing speech. Congratulations to all!