Get your shelves ready, because February is a big month for new releases [1] that need to be on your radar. From a sizzling hot hate-to-love romance to a creative dystopian vision of the American West, the best books of February [2] are a diverse bunch. This month brings highly anticipated thrillers [3], a collection of poetry that everyone needs to read, and author debuts that already have the book world talking. Forget Valentine's Day plans, the only thing you need to be worried about this month is finding enough time to read all of the amazing new books that are about to be added to your TBR.
The Authenticity Project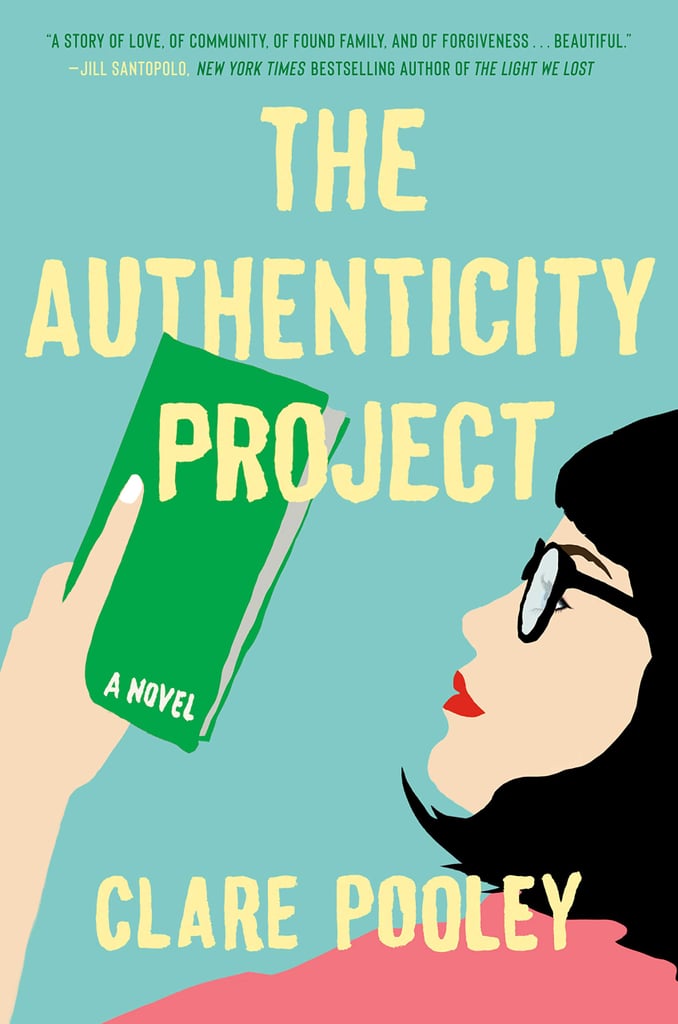 The simple, but bold act of showing the world your truest self drives Clare Pooley's The Authenticity Project [4]. The story begins when a septuagenarian writes his story in a green notebook and leaves it behind in a local cafe. Soon, the notebook becomes a place for locals to bare their souls, and find some much-needed human connection in the process.
Out Feb. 4
Black Sunday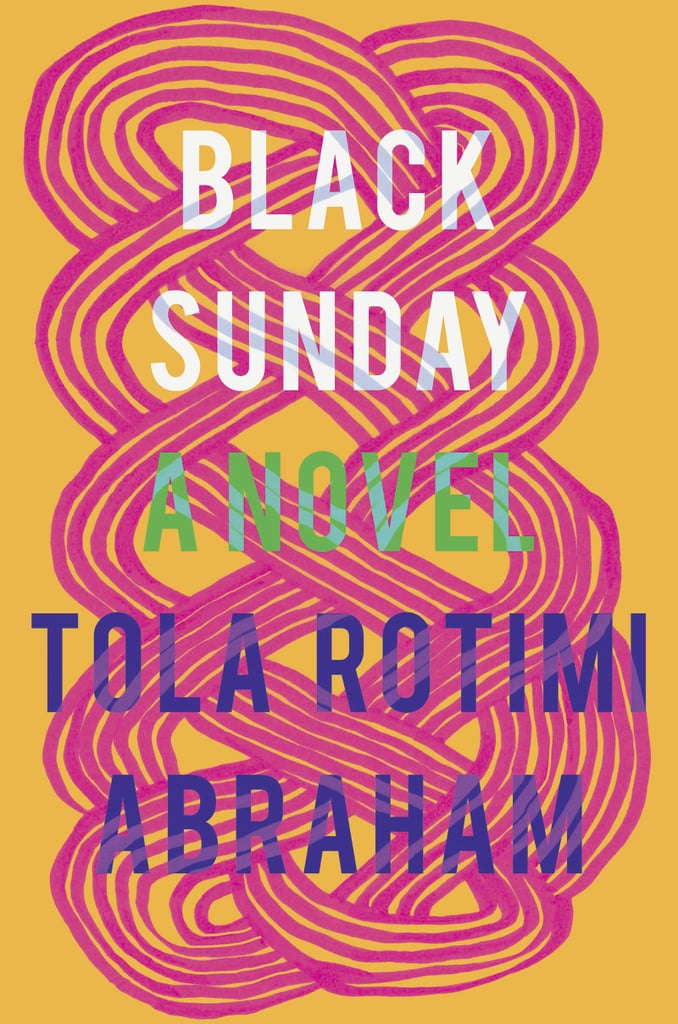 In Tola Rotimi Abraham's Black Sunday [5], twins Bibike and Ariyike's lives begin to follow separate paths after their family's misfortune results in a move to live with their grandmother. With their family torn apart, the twins begin to forge their own identities as they hurtle toward adulthood.
Out Feb. 4
Djinn Patrol on the Purple Line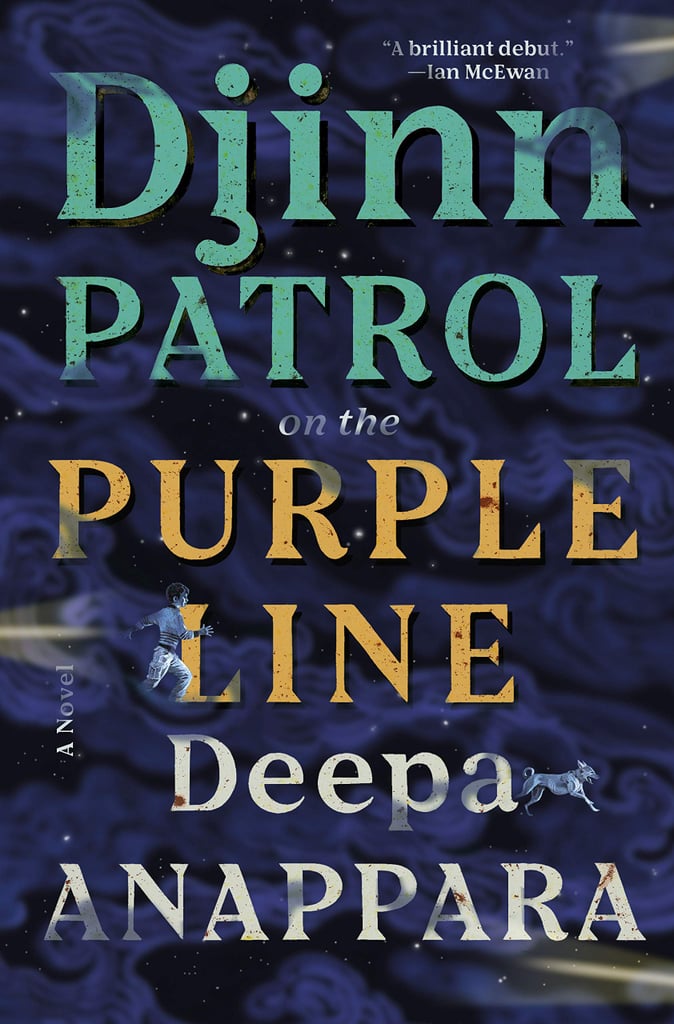 Djinn Patrol on the Purple Line [6] by Deepa Anappara follows 9-year-old Jai as he takes on the role of an amateur detective after a local child goes missing. Soon, he and his friends are searching the most dangerous parts of their sprawling city in hope of finding answers that they're far too young to be seeking out.
Out Feb. 4
Epic Solitude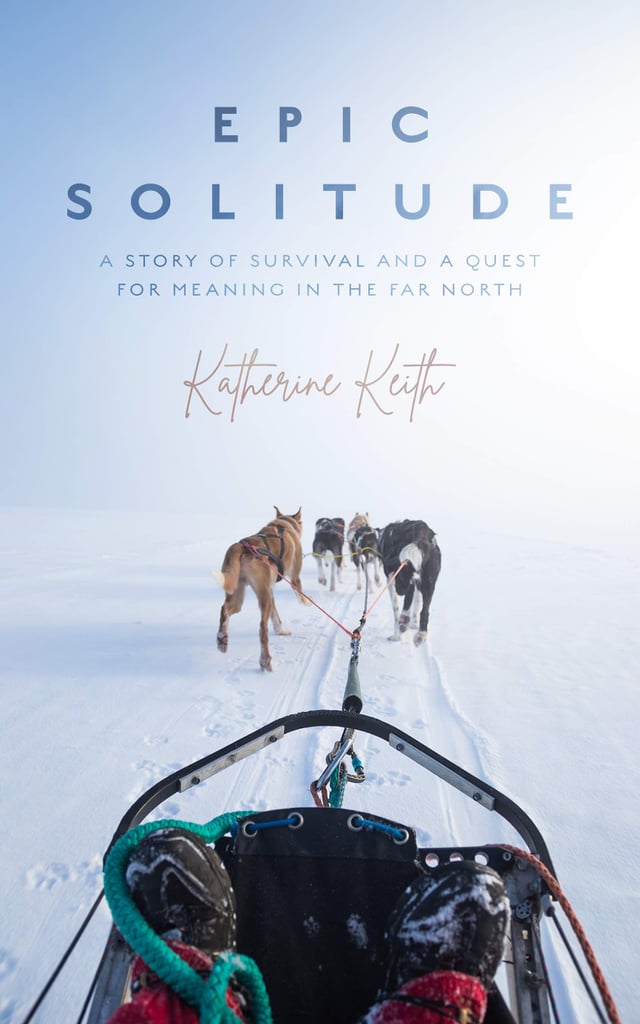 If you've ever dreamed of leaving the modern world behind, then Katherine Keith's memoir Epic Solitude [7] is the book for you. Keith's yearning for a wilder existence led her to a remote part of Alaska, where long-distance dog sledding helps her confront her grief and rage as she channels all of her strength into survival.
Out Feb. 4
The Gravity of Us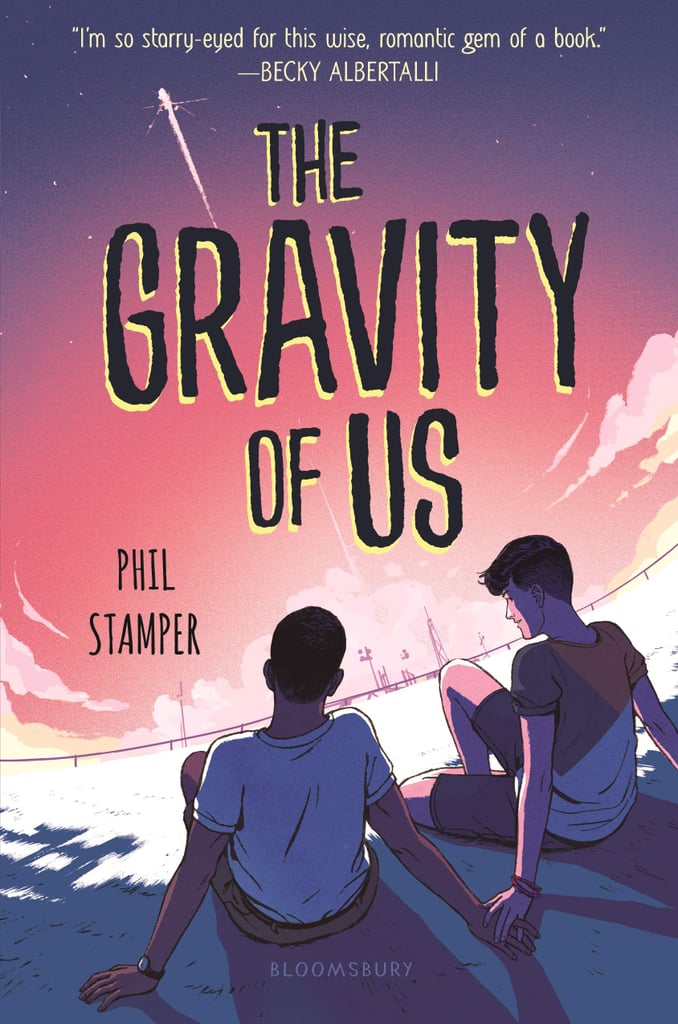 When a NASA mission forces Cal's parents to move to Houston, he falls in love with fellow space kid Leon, in Phil Stamper's The Gravity of Us [8]. But soon Cal discovers a secret about their parents' mission that could put his romance and the mission itself in jeopardy.
Out Feb. 4
The Girl with the Louding Voice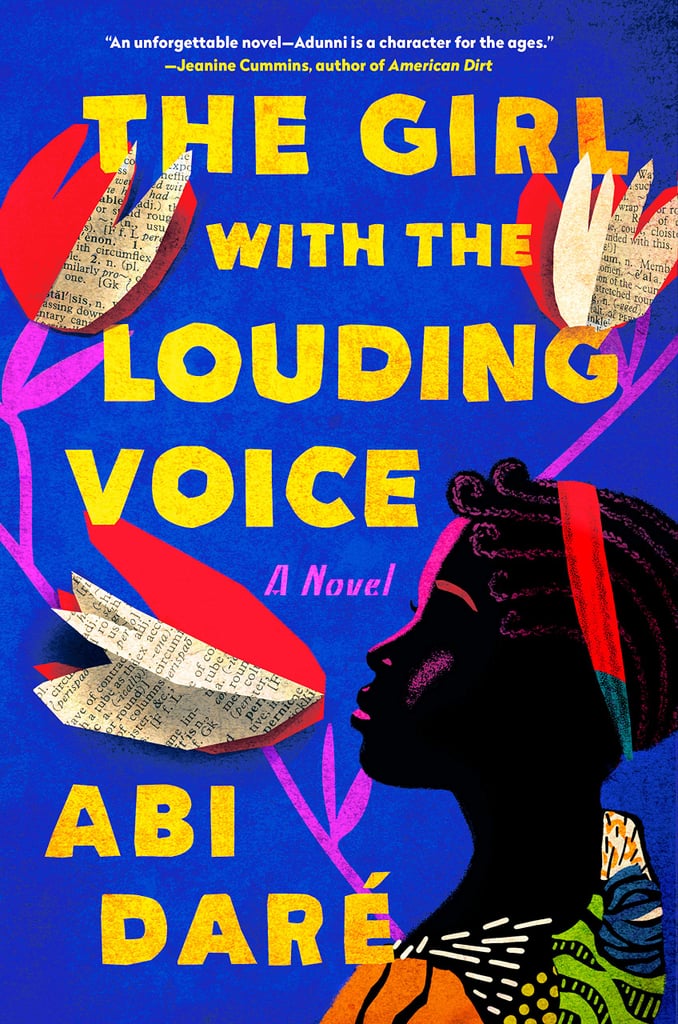 Abi Daré's debut novel The Girl with the Louding Voice [9] is generating major buzz thanks to its powerful story of Adunni, a 14-year-old Nigerian girl, who is determined to get an education. Adunni is sold by her father to be a third wife to a local man, before she runs away to the city where she becomes a servant for a wealthy family, but through it all she refuses to give up on her dream for a better life.
Out Feb. 4
Minor Dramas and Other Catastrophes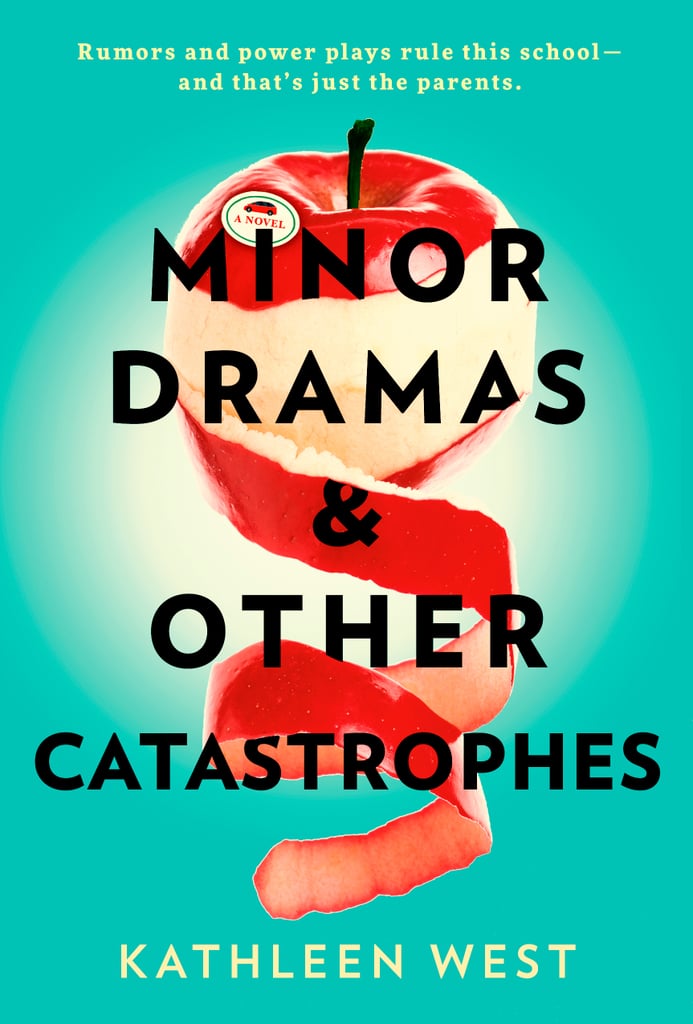 A privileged high school campus serves as the backdrop for Kathleen West's Minor Dramas and Other Catastrophes [10]. When a helicopter mom and a passionate teacher unwittingly find themselves in the spotlight for all of the wrong reasons, their predicament exposes the rampant entitlement that's taking over the school.
Out Feb. 4
Romance or the End
February is the perfect month to delve into Elaine Kahn's Romance or the End [11], a collection of poems about love, self, trauma, and every radical emotion in between.
Out Feb. 4
What Kind of Girl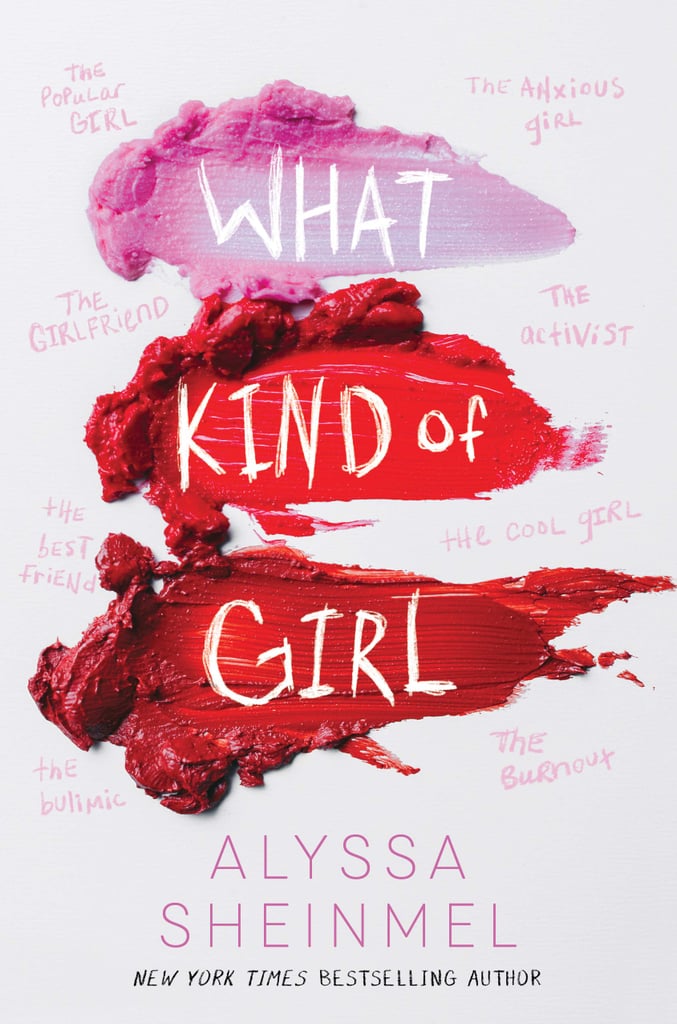 Alyssa Sheinmel's What Kind of Girl [12] is a searing look at the accusations women face when they come forward with allegations of abuse. The girls at North Bay Academy find themselves split into two camps when the girlfriend of the school's golden boy, Mike, tells the principal that he hit her.
Out Feb. 4
The Worst Best Man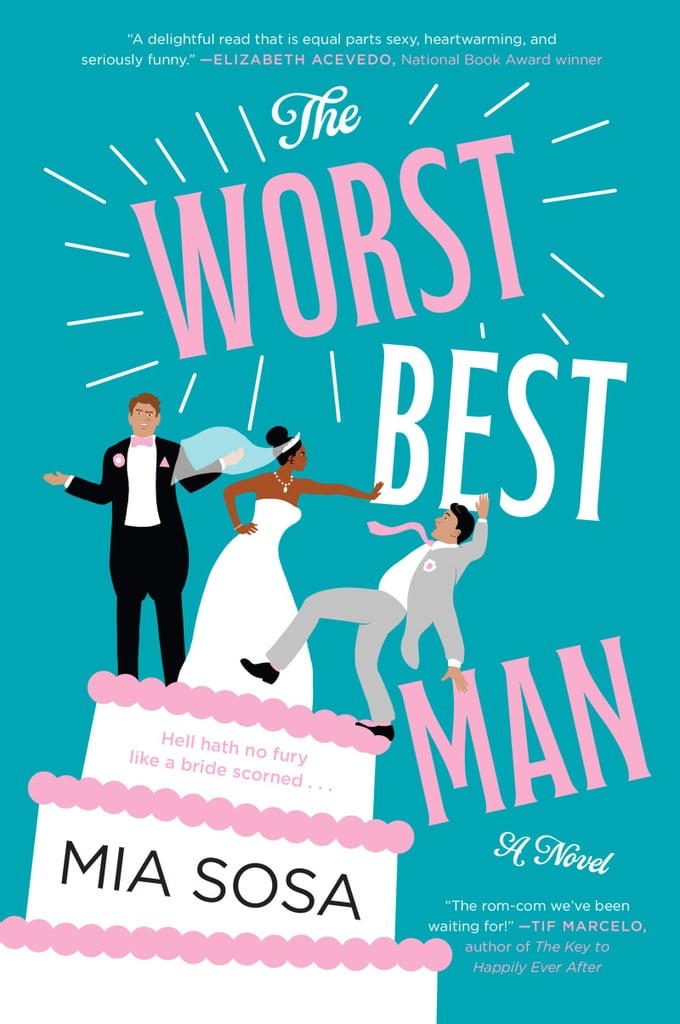 The Worst Best Man [13] by Mia Sosa is a hate-to-love romance set against the backdrop of the wedding [14] industry. Wedding [15] planner Carolina Santos was left at the altar at her own wedding, but she now has a chance to put that fiasco behind her with a thrilling new job opportunity. The only catch is, she'll have to work with Max Hartley — the brother of the man who ditched her on her wedding day.
Out Feb. 4
Upright Women Wanted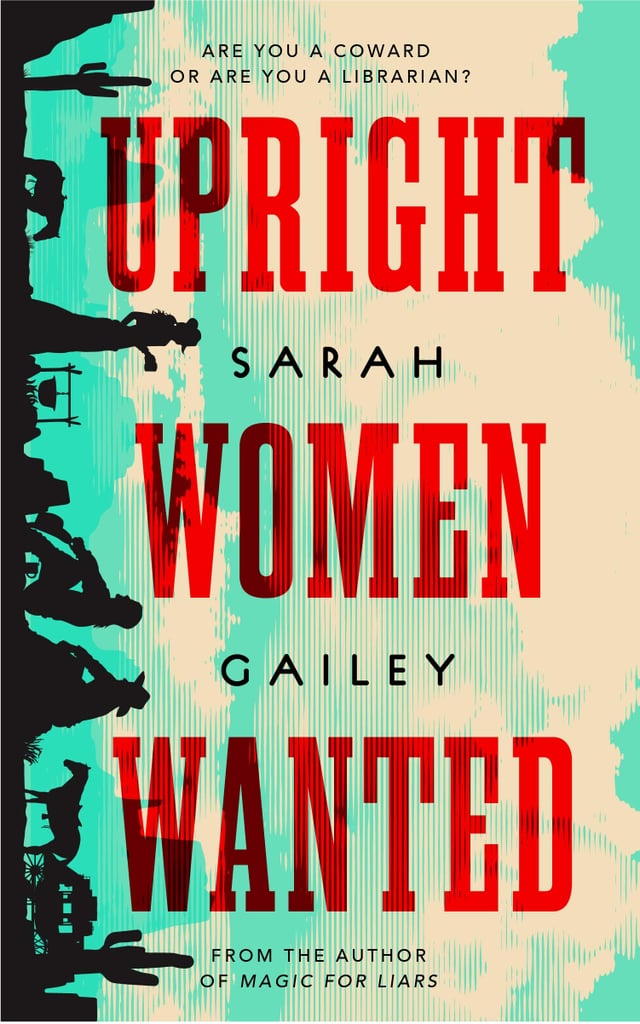 Set in a wild west dystopian future, Upright Women Wanted [16] by Sarah Gailey tackles the subject of queer identity against a sci-fi backdrop. Esther stows away in a Librarian's book wagon after the woman she loves is executed for possessing resistance propaganda. Now Esther is heading west to a land filled with bandits, queer librarian spies, and fascists.
Out Feb. 4
This Train Is Being Held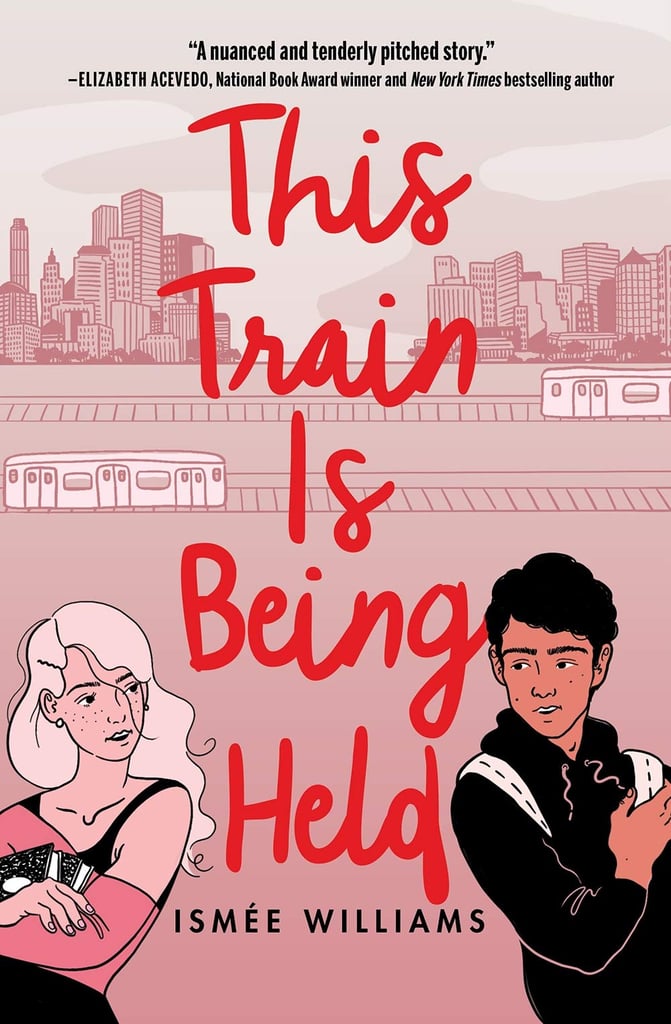 Alex is a baseball player who longs to be a poet, while Isa is a dancer, whose Havana-born mother wants her to follow a more secure career path. New York City's train system leads to the teens meeting and falling for one another in Ismée Williams's This Train Is Being Held [17].
Out Feb. 11
A Witch in Time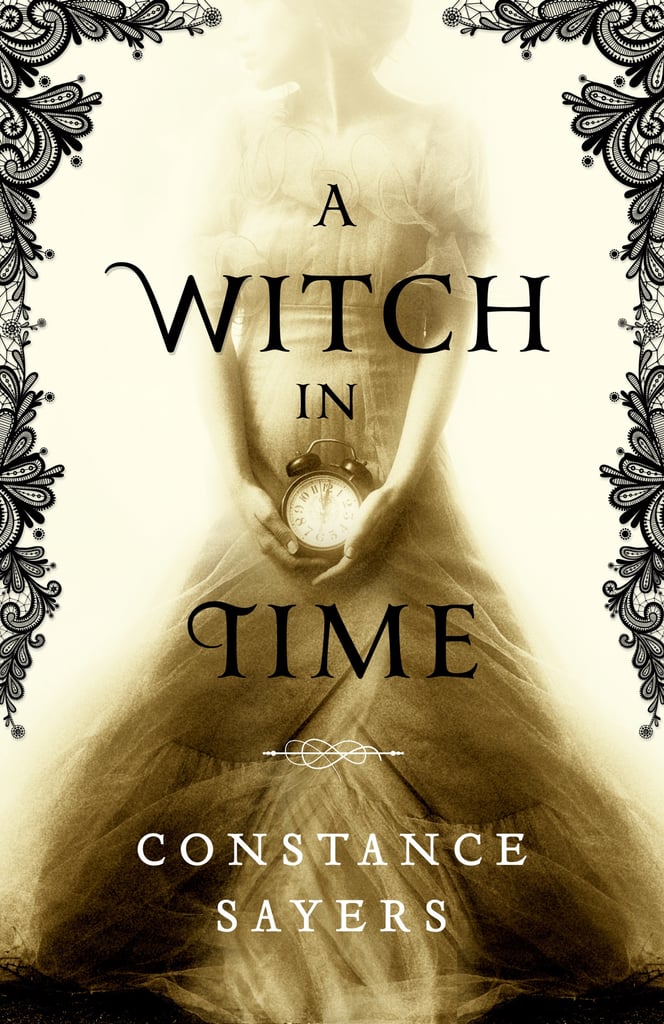 Constance Sayers's A Witch in Time [18] is an epic fantasy novel about a doomed love affair that spans lifetimes. Helen Lambert has lived many lives, even though she doesn't realize it until a strange man tells her that they've been bound together for centuries.
Out Feb. 11
Amnesty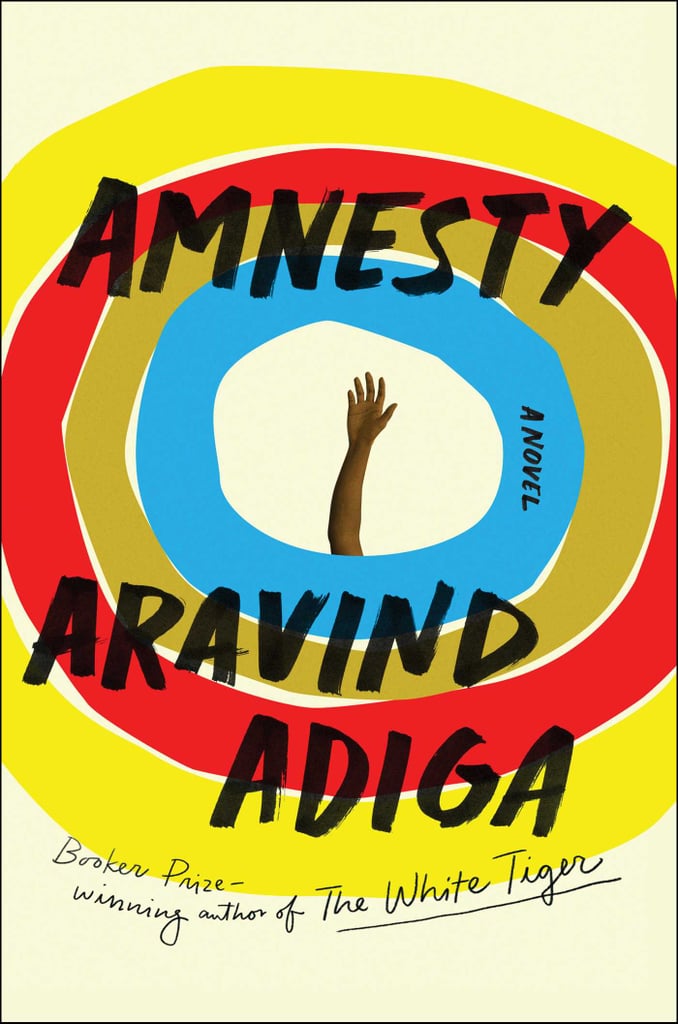 Aravind Adiga, author of The White Tiger, is back with Amnesty [19], the story of an undocumented immigrant who could face deportation if he reports information about a murder. Dhananjaya Rajaratnam, who now goes by Danny, is finally living a normal life as a cleaner in Sydney, Australia. When one of his clients is seemingly murdered by the man she was having an affair with, Danny has to decide whether to stay quiet or come forward with the information and face having his entire life upended.
Out Feb. 18
The Antidote for Everything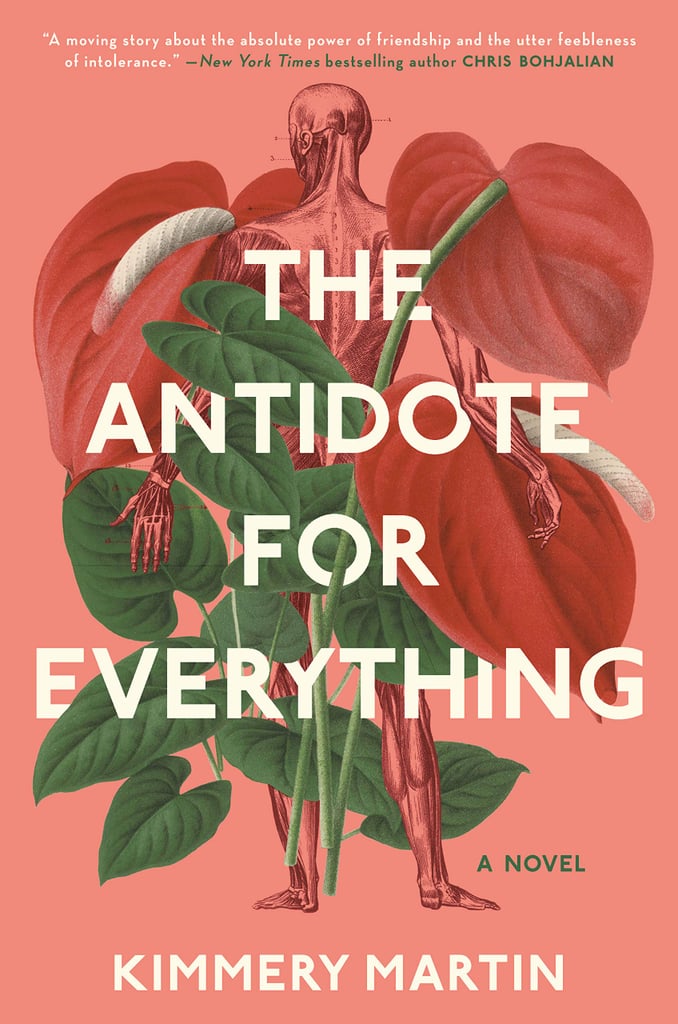 Kimmery Martin's The Antidote for Everything [20] is a complex novel about two doctors who must decide between treating their patients and keeping their jobs. When the hospital that they both work for instructs doctors to stop caring for transgender patients, one of the doctors is fired for refusing to stop treating his patients, while the other makes a shocking choice that changes both of their lives forever.
Out Feb. 18
The Dark Corners of the Night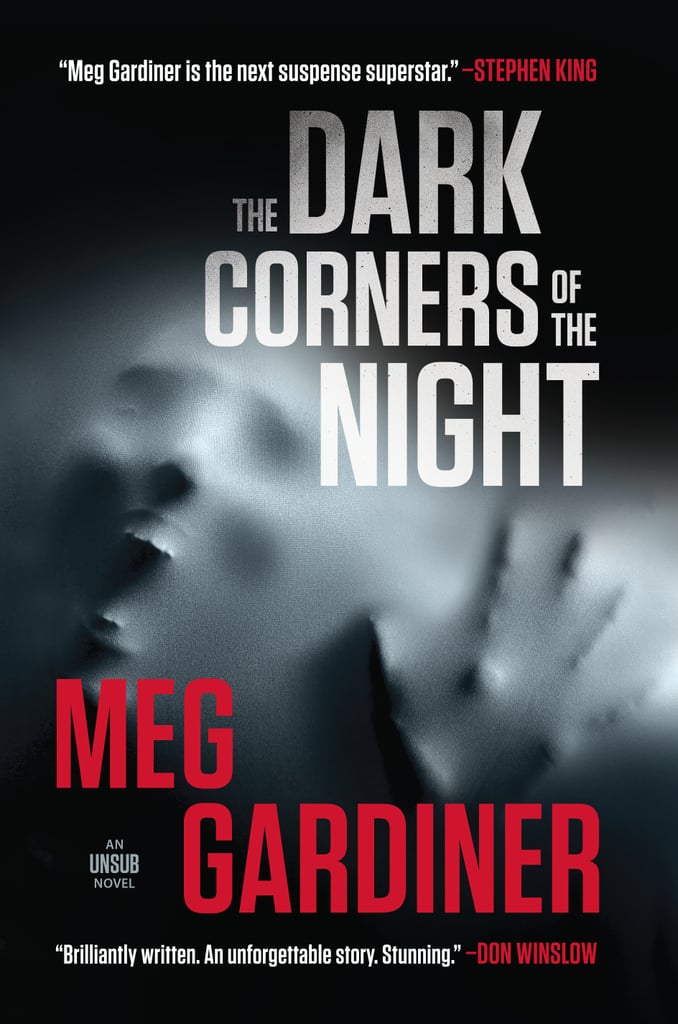 Meg Gardiner's latest UNSUB novel, The Dark Corners of the Night [21], will keep readers sleeping with the lights on. FBI behavioral analyst Caitlin Hendrix heads to California to face one of her toughest cases yet: a serial killer who is targeting parents as they sleep, leaving traumatized children as the only witness to their crimes.
Out Feb. 18
Death in the Family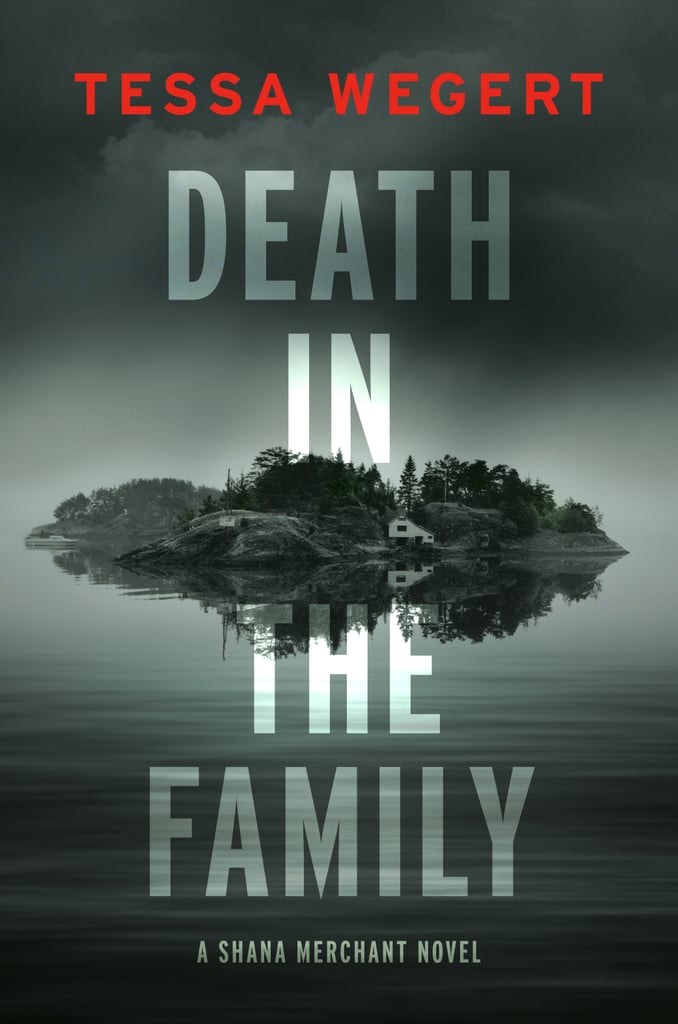 Death in the Family [22] by Tessa Wegert is an Agatha Christie-esque thriller with a deadly twist. Shana Merchant thought she could get some rest in her fiancé's hometown, but instead, she finds herself stuck on an island in a storm with a family that could be harboring a murderer.
Out Feb. 18
The Other Mrs.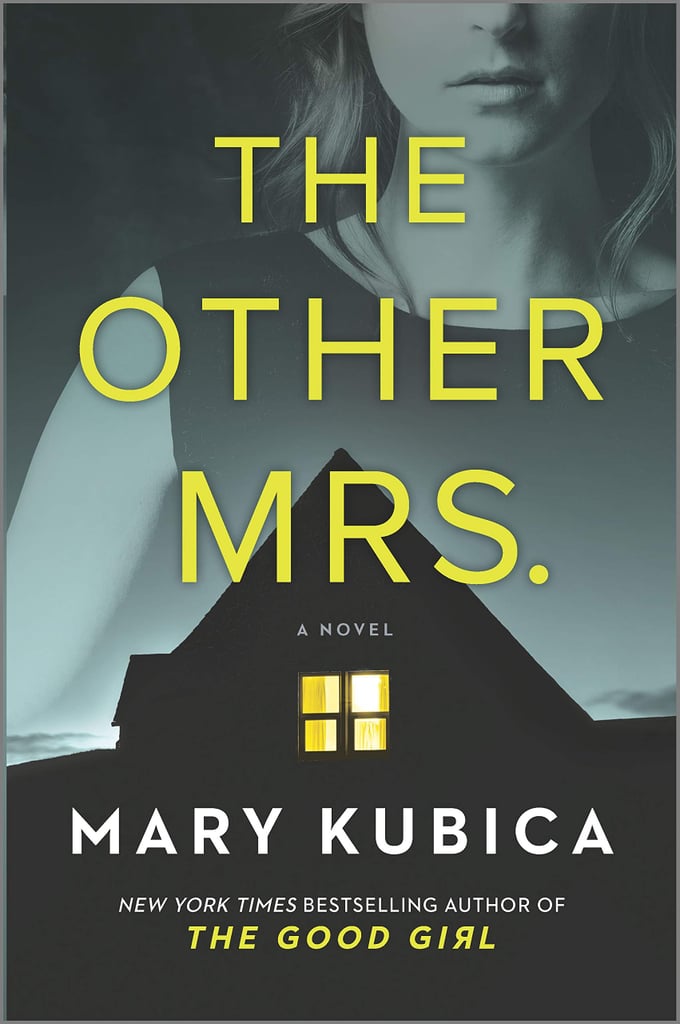 Mary Kubica, the author of The Good Girl returns with another chilling thriller, The Other Mrs. [23]. Sadie and Will Foust have barely moved in when their neighbor is found dead in her home. Suspicion turns to the newcomers as Sadie finds herself becoming obsessed with the woman who lived next door.
Out Feb. 18
Real Life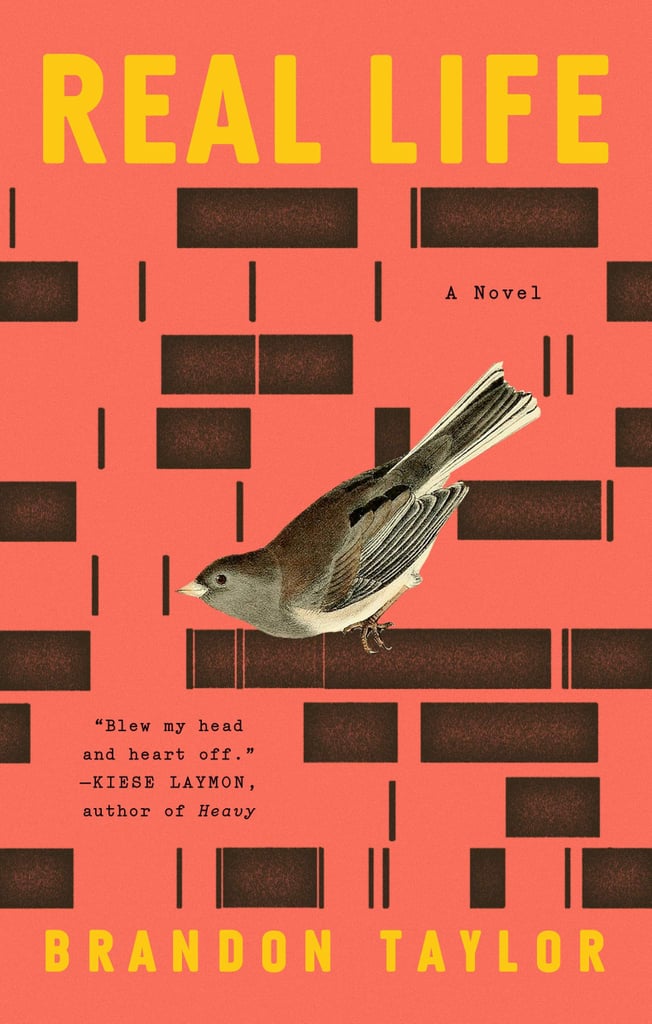 Brandon Taylor's Real Life [24] is a haunting examination of the pain that people try to bury. Wallace is a black gay man and Alabama transplant who carefully constructs walls to protect himself from personal relationships. However, an unexpected encounter with a straight man one Summer afternoon could make all of Wallace's defenses falter.
Out Feb. 18
The Sun Down Motel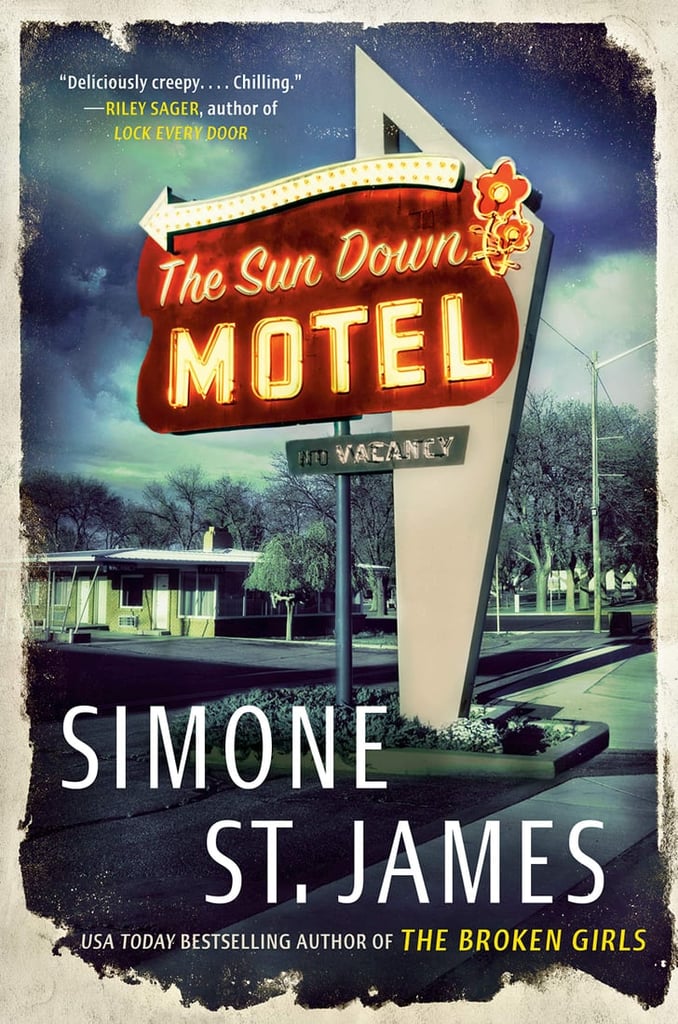 Simone St. James's The Sun Down Motel [25] follows a woman named Carly Kirk as she retraces her aunt's footsteps to discover what happened to her at The Sun Down Hotel in 1982. Soon history is repeating itself, as Carly is drawn into the same mystery that led to her aunt's disappearance.
Out Feb. 18
The Future We Choose: Surviving the Climate Crisis
Christiana Figueres and Tom Rivett-Carnac, the architects of the 2015 Paris Climate Change Agreement, have written an urgent book about our changing planet. In The Future We Choose: Surviving the Climate Crisis [26], the authors present two vastly different scenarios as they lay out common sense ways of tackling climate change head on.
Out Feb. 25
Hood Feminism: Notes from the Women That a Movement Forgot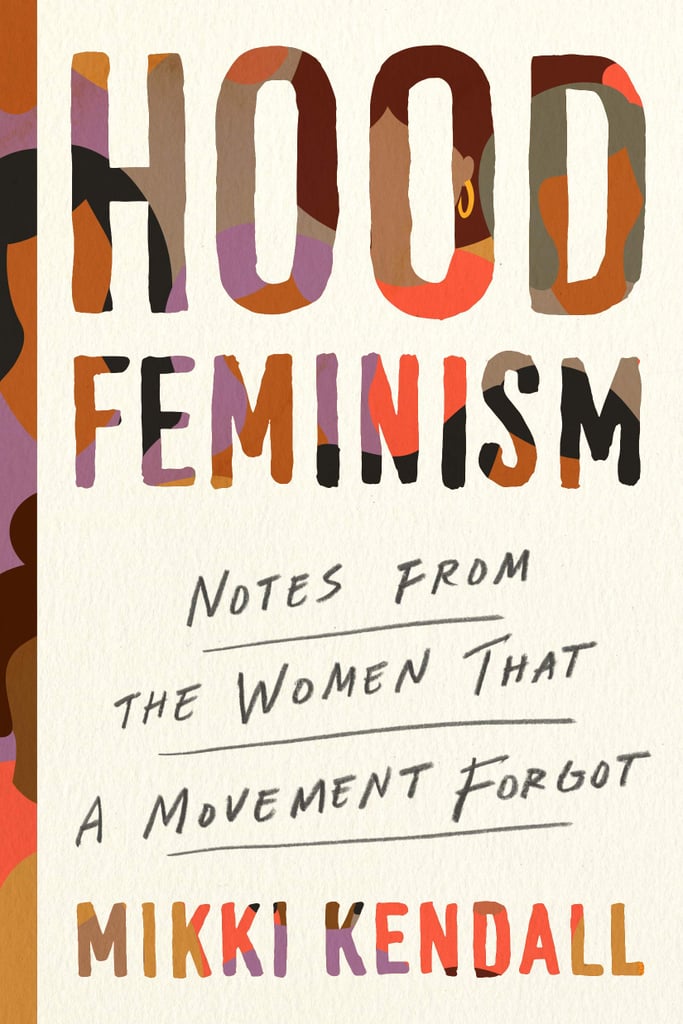 Mikki Kendall's debut Hood Feminism: Notes from the Women That a Movement Forgot [27] is an essential collection of essays that delve into intersectionality, the trouble with white feminism, and the need for the feminist movement to refocus on the basic necessities of life that poverty and inequality rob so many people of.
Out Feb. 25
Oona Out of Order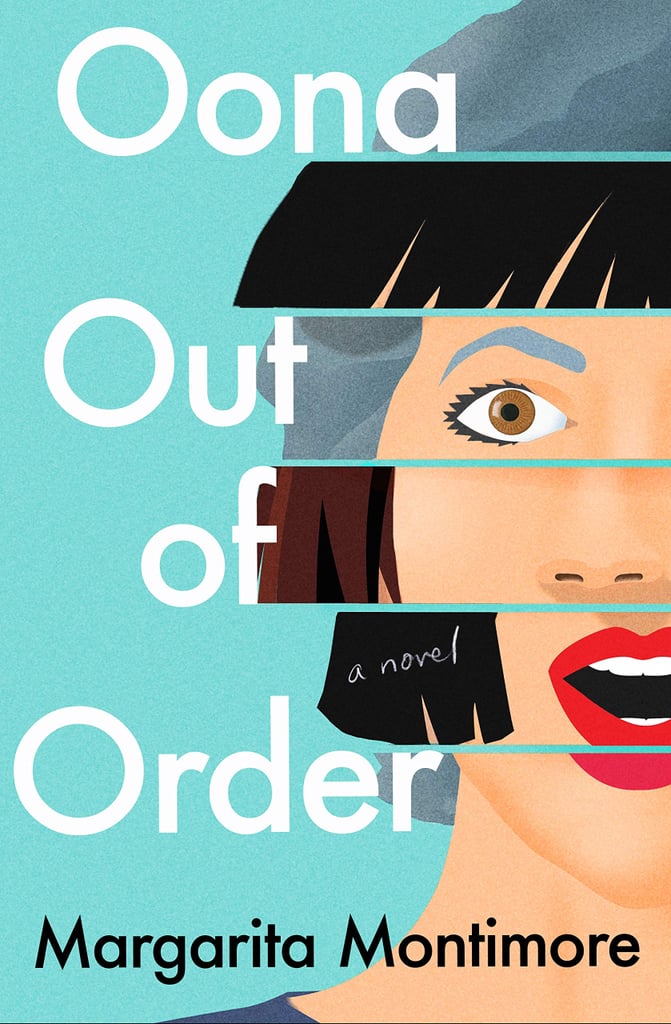 What would it truly mean to live life out of order? Margarita Montimore ponders that question in Oona Out of Order [28], the story of a 19-year-old who leaps to a different age at random every year on her birthday.
Out Feb. 25
The Splendid and the Vile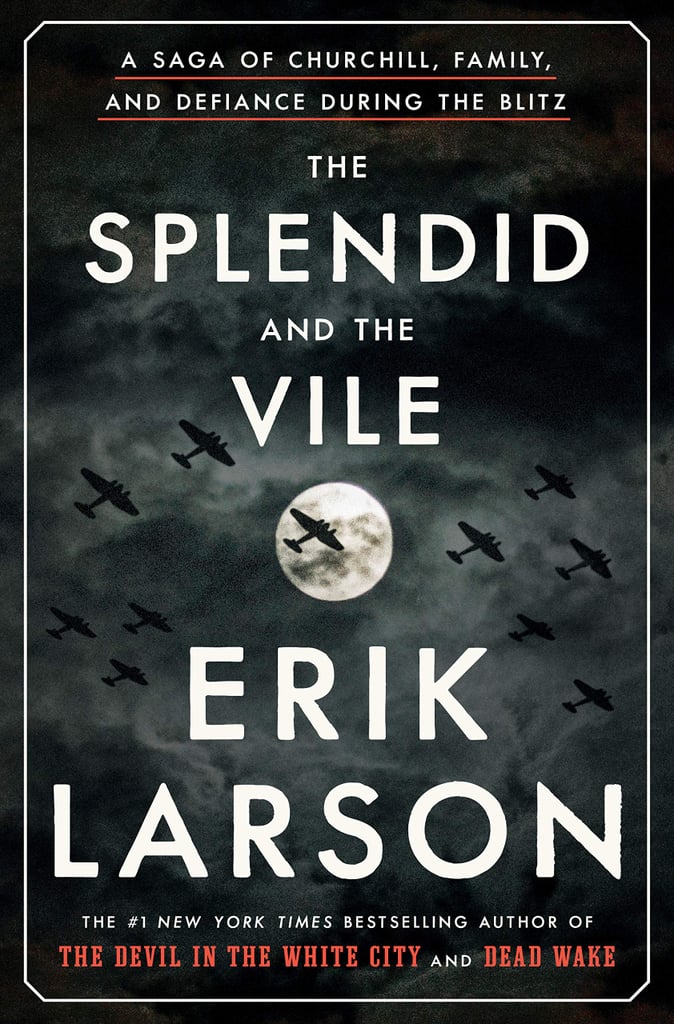 Nonfiction king Erik Larson is back, and this time, he's turning his attention to Winston Churchill and London during the Blitz. The Splendid and the Vile [29] delves deep into Churchill's drive to protect the United Kingdom as the country was increasingly ravaged by war.
Out Feb. 25
This Won't End Well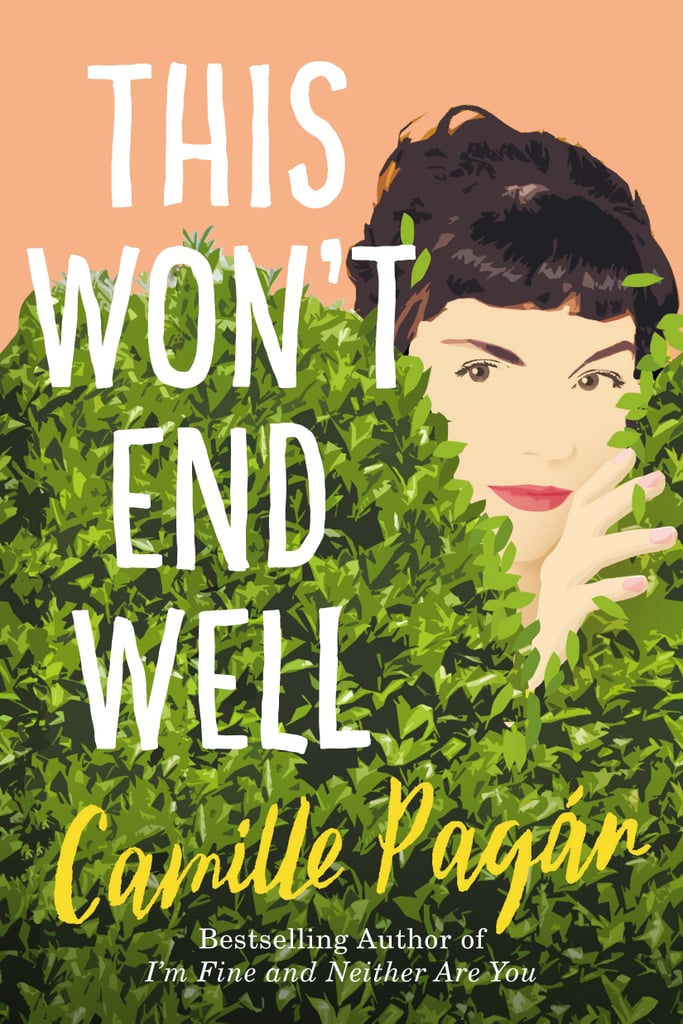 This Won't End Well [30] by Camille Pagán follows Annie, a woman who decides that the only way to get through life is to keep people at bay. However, her resolve almost instantly shatters when a fascinating, but fragile woman moves in next door, and Annie finds herself teaming up with a quirky amateur P.I. to keep her safe.
Out Feb. 25