Every month is full of must-read new releases, but the number of highly anticipated books coming out in March [1] is downright daunting — but it's exciting too. Author Emily St. John Mandel's new novel is hitting shelves six years after the release of Station Eleven, YA fantasy favorite Sarah J. Maas is launching her first adult fantasy series [2], and historical fiction lovers will finally be able to read the last book in Hilary Mantel's critically acclaimed Wolf Hall trilogy. And that's just a few of the books that are sure to wow you this month — there's also spine-tingling new thrillers [3], a collection of hilarious essays, and a few titles that are perfect to tuck into your bag if you plan on taking a sneaky early-Spring beach vacation. I hope you made time to blaze through February's must-read list [4], because March is coming in hot with new releases that will demand your full attention.
Anna K by Jenny Lee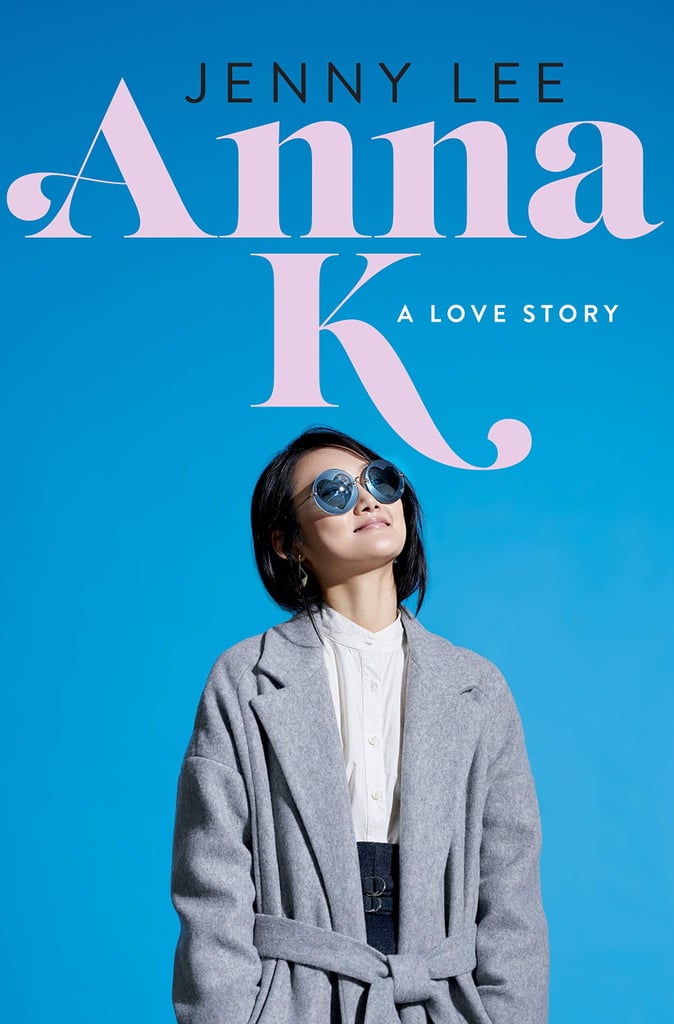 Leo Tolstoy's Anna Karenina gets the modern update treatment in Jenny Lee's Anna K [5], a story set firmly in the upper echelons of New York society. Anna navigates her upper-crust lifestyle beautifully and always makes her father proud, but when she falls for bad boy Alexia "Count" Vronsky, the facade of her perfect life begins to crumble.
Out March 3
Crescent City: House of Earth and Blood by Sarah J. Maas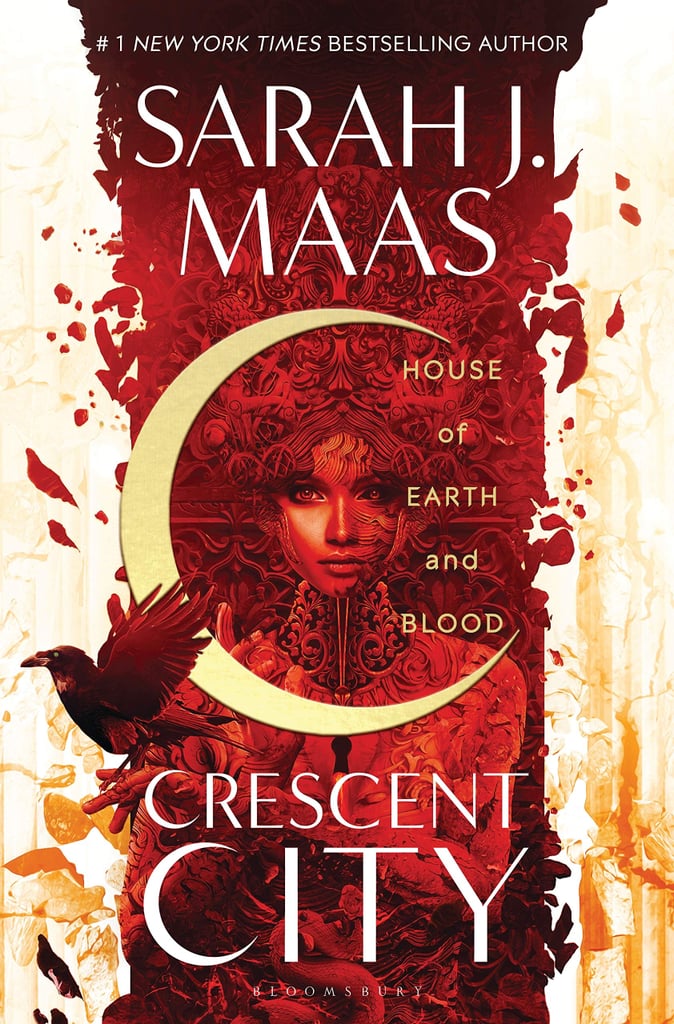 Sarah J. Maas's YA fantasy novels have a legion of fans who adore the author's gift for creating intricate worlds and enticing romances. Now she's venturing into the realm of adult fantasy with the first book in her Crescent City [6] series. The story kicks off with half-Fae and half-human Bryce Quinlan seeking vengeance with the help of a fallen angel — and yes, there will be steaminess.
Out March 3
Deacon King Kong by James McBride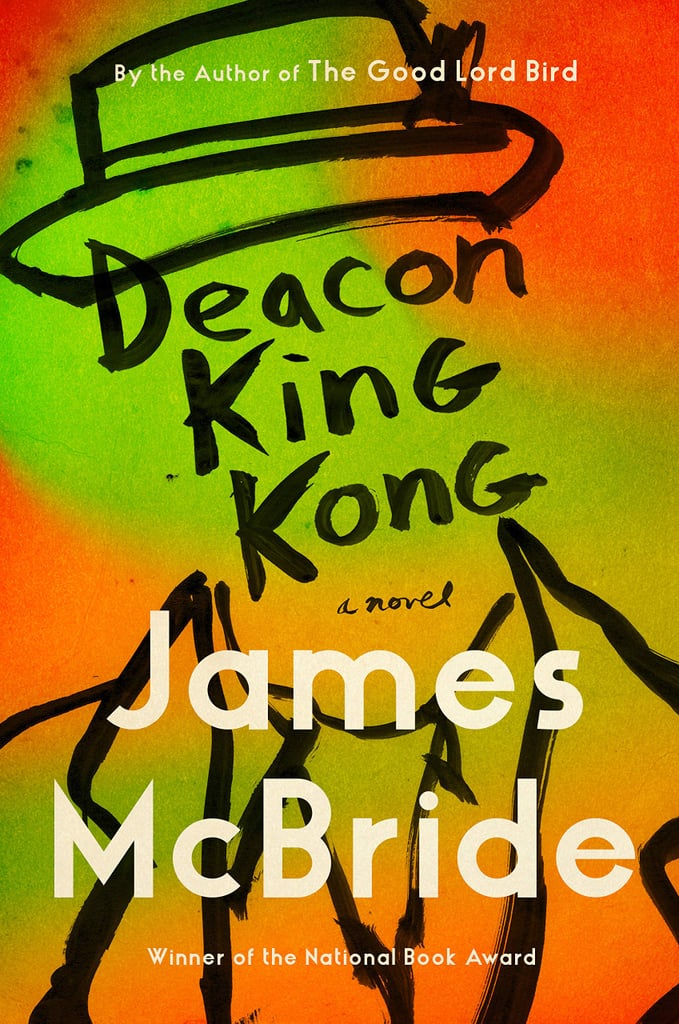 James McBride's first novel since his National Book Award-winning The Good Lord Bird is Deacon King Kong [7], a probing story of faith, violence, and community. In 1969, an aging church deacon named Sportcoat walks into a south Brooklyn housing project and shoots a local drug dealer in front of everyone. But that's just the beginning of a story that explores how one shocking act of violence impacts and alters an entire community.
Out March 3
Docile by K.M. Szpara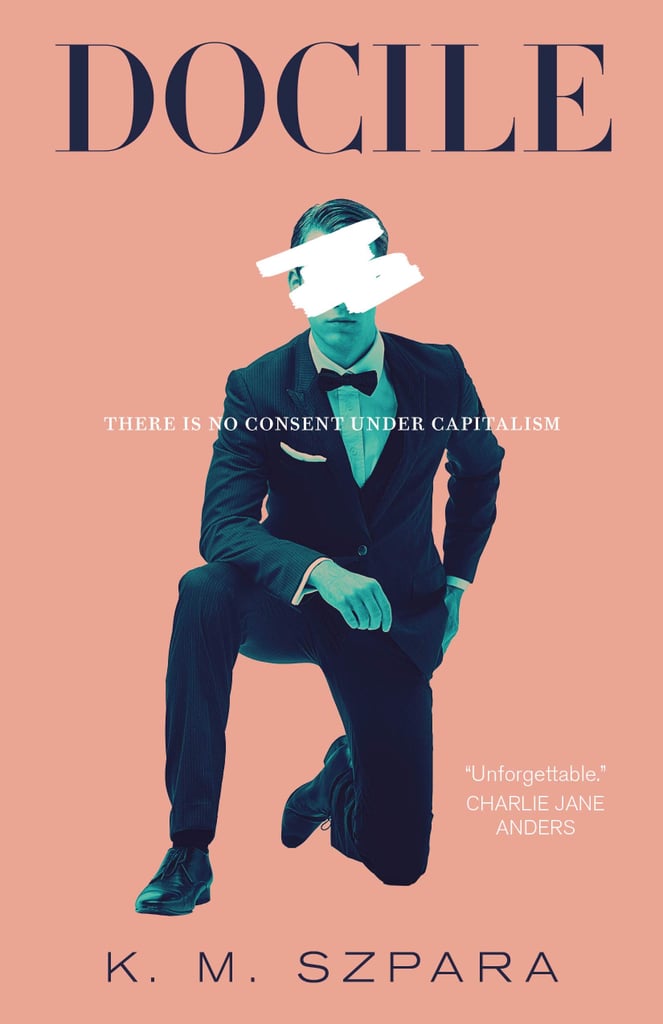 "There is no consent under capitalism" — the tagline for K.M. Szpara's Docile [8] is a hint at the dark, heady sci-fi dystopia that awaits readers who pick this book up. Set in a world where people sell themselves as Dociles to be used by the wealthy however they wish in order to pay off debts, Elisha Wilder enters into a life of servitude to erase his family's debt for good. However, he refuses to take Dociline, the drug designed to ease a Docile's loss of control, which the man who purchases his contract unfortunately sees as a challenge.
Out March 3
Eight Perfect Murders by Peter Swanson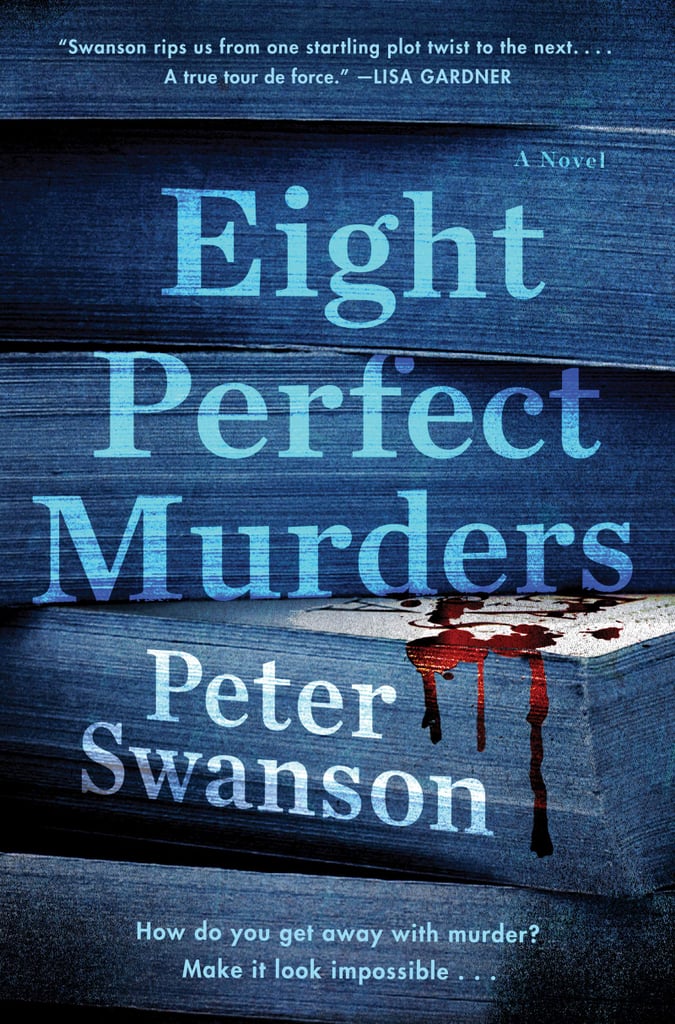 Peter Swanson's Eight Perfect Murders [9] is the meta thriller fans of the genre have been waiting for. Bookseller Malcolm Kershaw is a thriller enthusiast who drafts a list of literature's most perfect murders. It's all a harmless bit of fun until a real-life killer starts re-creating the murders and leaves a trail of clues that point back to poor Malcolm.
Out March 3
The Magnificent Conman of Cairo by Adel Kamel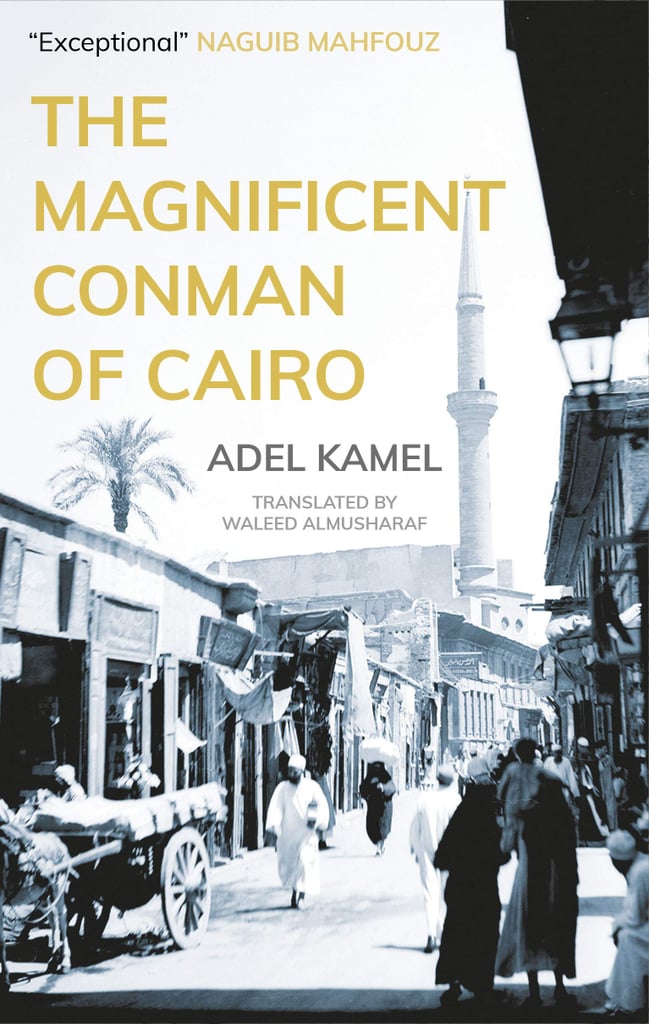 Originally written in 1942, The Magnificent Conman of Cairo [10] by the late revolutionary writer Adel Kamel will be available in English for the first time this month. And although this new release was written several decades ago, the tale of Mallim and Khaled, two men who manage to get into quite a bit of trouble together in Cairo, is a sharp, character-driven story that deserves to be heralded as a classic.
Out March 3
The Midnight Lie by Marie Rutkoski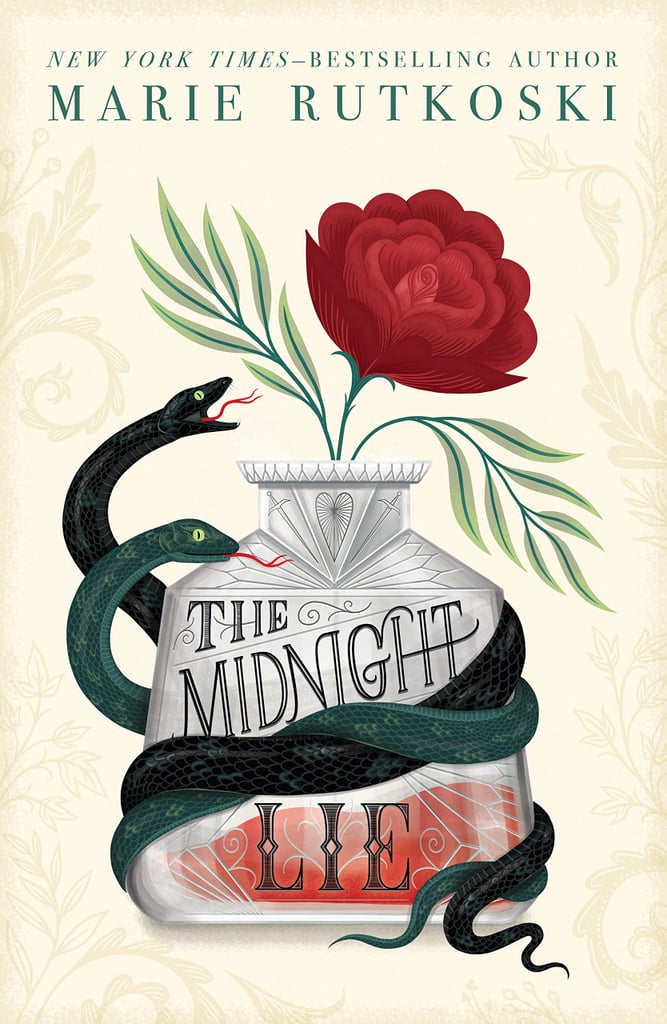 Marie Rutkoski's The Midnight Lie [11] is an LGBTQ+ fantasy that ushers readers into a world overrun with crime, where only the High Kith can partake in life's pleasures. Then there are others like Nirrim, who is simply trying to keep her head down and survive. But Nirrim is special, and a mysterious traveler is determined to make her realize her full potential.
Out March 3
The Night Watchman by Louise Erdrich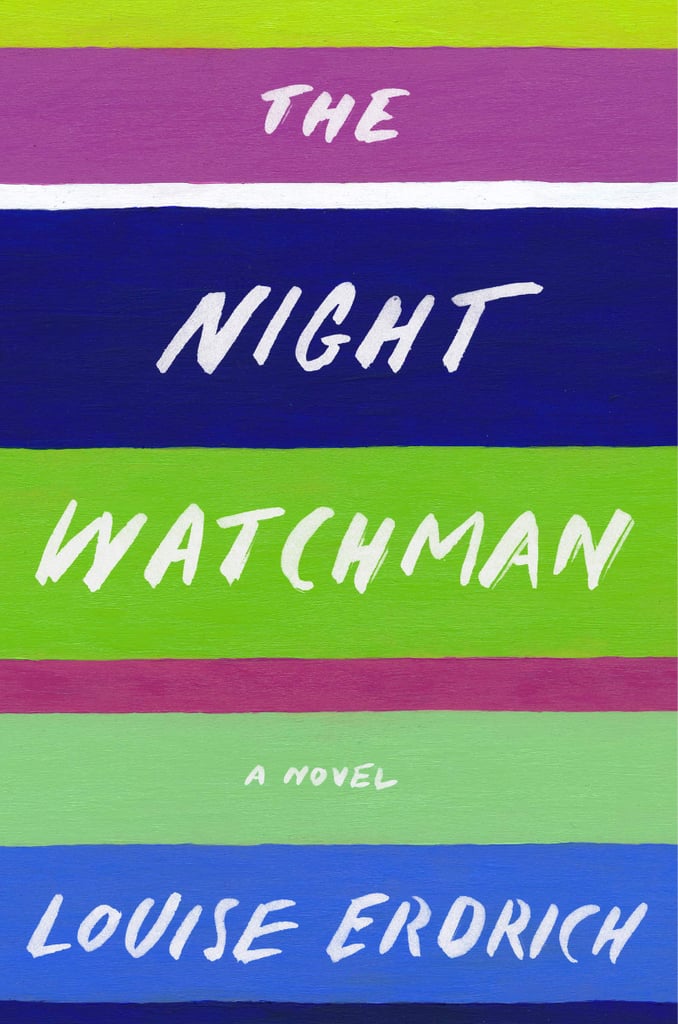 Based on her grandfather's life, Louise Erdrich's The Night Watchmen [12] is set on the Turtle Mountain Indian Reservation in 1953 North Dakota. The book includes a bevy of fascinating characters, from the titular night watchman, Thomas Wazhashk, who is wary of the government's Native American emancipation bill, to class valedictorian Patrice, who is desperately trying to find her big sister.
Out March 3
Once Upon a Sunset by Tif Marcelo
Family secrets send Diana Gallagher-Cary on a trip of a lifetime to the Philippines in Tif Marcelo's Once Upon a Sunset [13]. After the death of her grandmother and a bad breakup, Diana discovers that the grandfather she thought died in World War II actually has another family in the Philippines, spurring a once-in-a-lifetime trip to meet the relatives she never knew she had.
Out March 3
These Ghosts Are Family by Maisy Card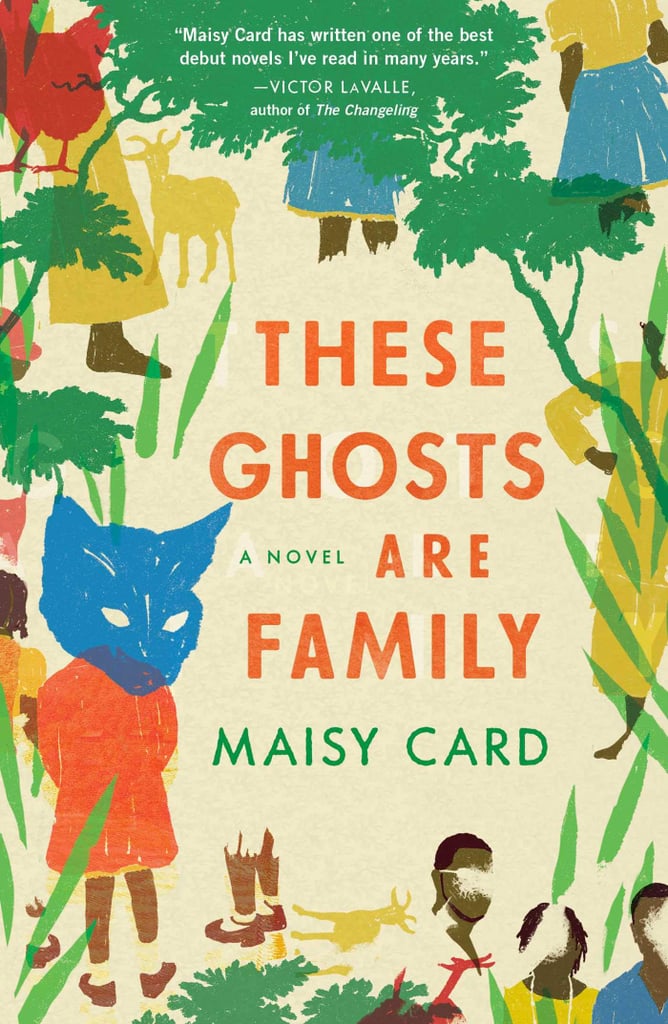 These Ghosts Are Family [14] is Maisy Card's debut novel — and it's also one of the buzziest books of the year. Card's story follows Stanford Solomon, a man who faked his own death 30 years ago. He is about to meet his firstborn daughter, a home health worker coming to care for him. Spanning decades, this moving tale will chronicle one family's story from colonial Jamaica to modern-day Harlem.
Out March 3
The Two Lives of Lydia Bird by Josie Silver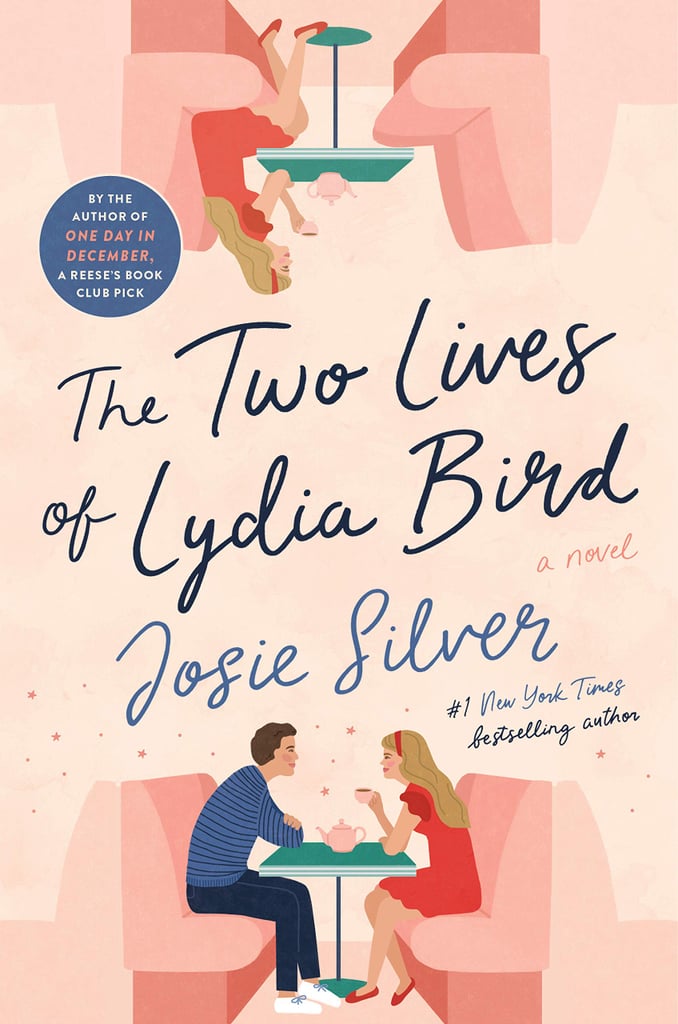 If One Day in December made you cry, then buckle up, because Josie Silver's newest book, The Two Lives of Lydia Bird [15], is a next-level tearjerker. Lydia and Freddie have been together for a decade when he dies in an accident that upends her life. Still, she tries to move forward, but that's not so easy when she's leading two lives at once: one where Freddie is gone, and one where his accident never happened.
Out March 3
Under the Rainbow by Celia Laskey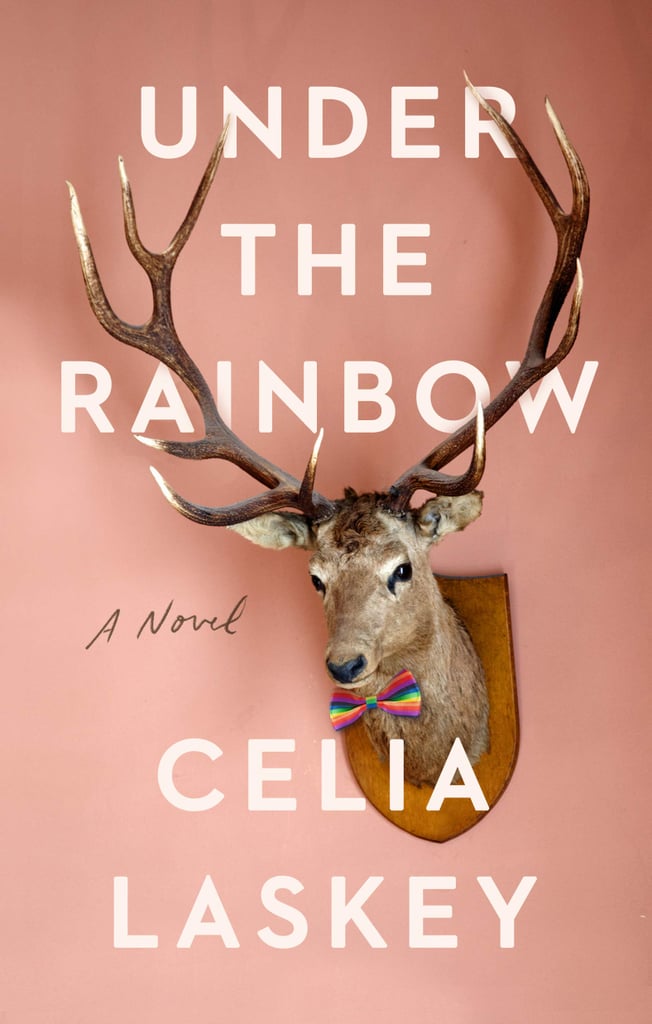 Set in Big Burr, KS, a small community recognized as "the most homophobic town in the US," Under the Rainbow [16] by Celia Laskey explores what happens when a group of queer volunteers commit to living in Big Burr for two years in hopes of changing hearts and minds. What follows is a big-hearted story that celebrates people in all their messy glory.
Out March 3
We Ride Upon Sticks by Quan Barry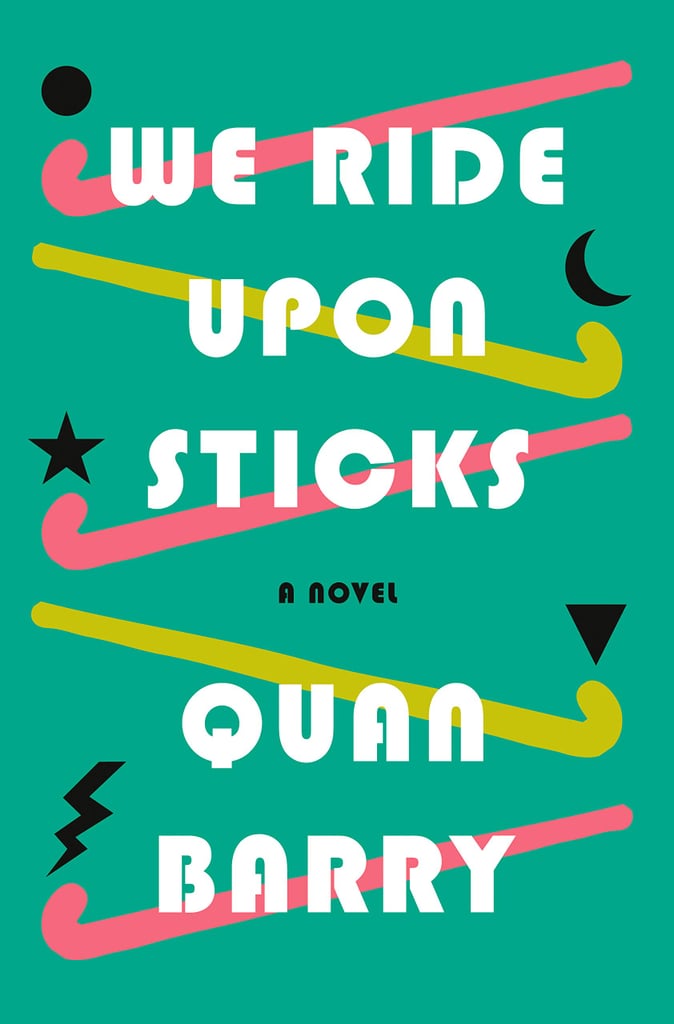 Packed with the '80s flare of Stranger Things [17], Quan Barry's We Ride Upon Sticks [18] follows the 1989 Danvers High School Falcons field hockey team on their whirlwind winning season. But don't mistake this cheeky novel for a straightforward sports tale — the story is set in Danvers, MA, where the accusations that led to the 1692 witch trials began, and let's just say the team might be channeling their ancestors to make it to the state finals.
Out March 3
A Good Neighborhood by Therese Anne Fowler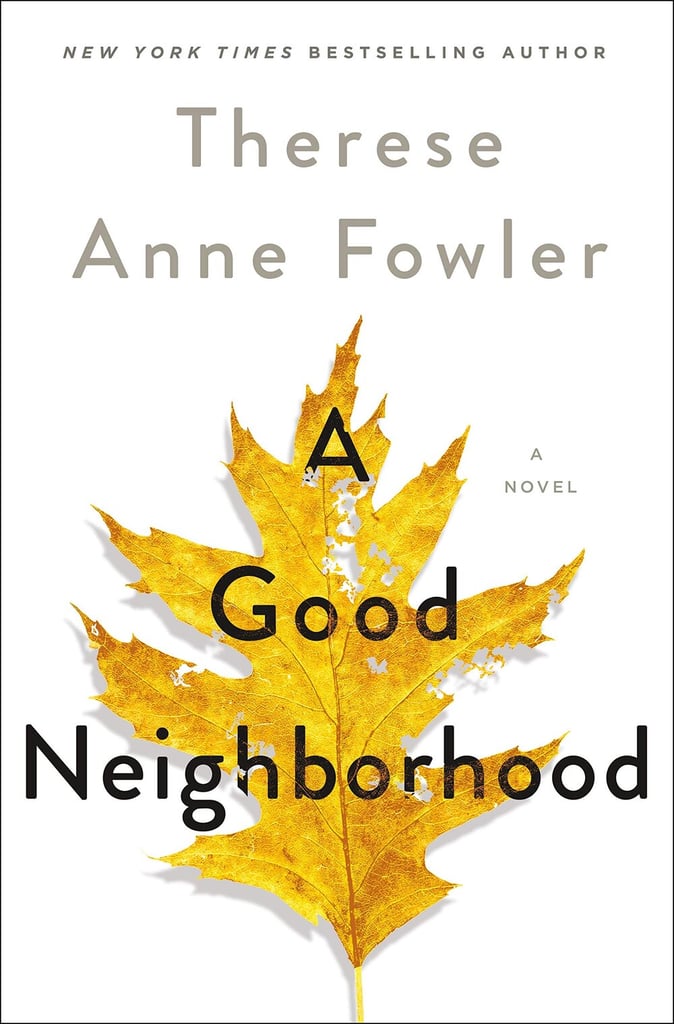 Fans of Celeste Ng's Little Fires Everywhere need to read Therese Anne Fowler's A Good Neighborhood [19]. This story of warring neighbors centers on single mom Valerie Alston-Holt, her son, and the Whitmans, a new-money family that moves in next door, upsetting the neighborhood's delicate ecosystem in the process.
Out March 10
Harley in the Sky by Akemi Dawn Bowman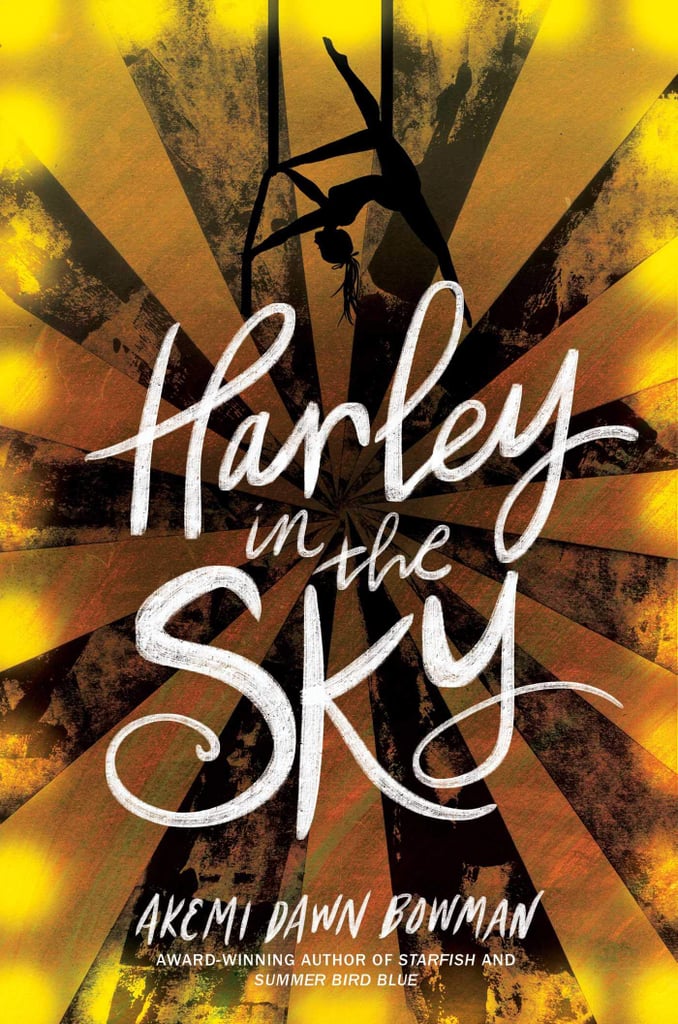 Described as The Greatest Showman meets This Is Us [20], Harley in the Sky [21] by Akemi Dawn Bowman combines the heart of a family drama with the high-flying action of circus life. Harley Milano has grown up around the circus thanks to her parents, but after a fight, she leaves home and joins their rivals at the Maison du Mystère. Now Harley will have to prove she truly has what it takes to make it as an aerialist.
Out March 10
The Mirror & the Light by Hilary Mantel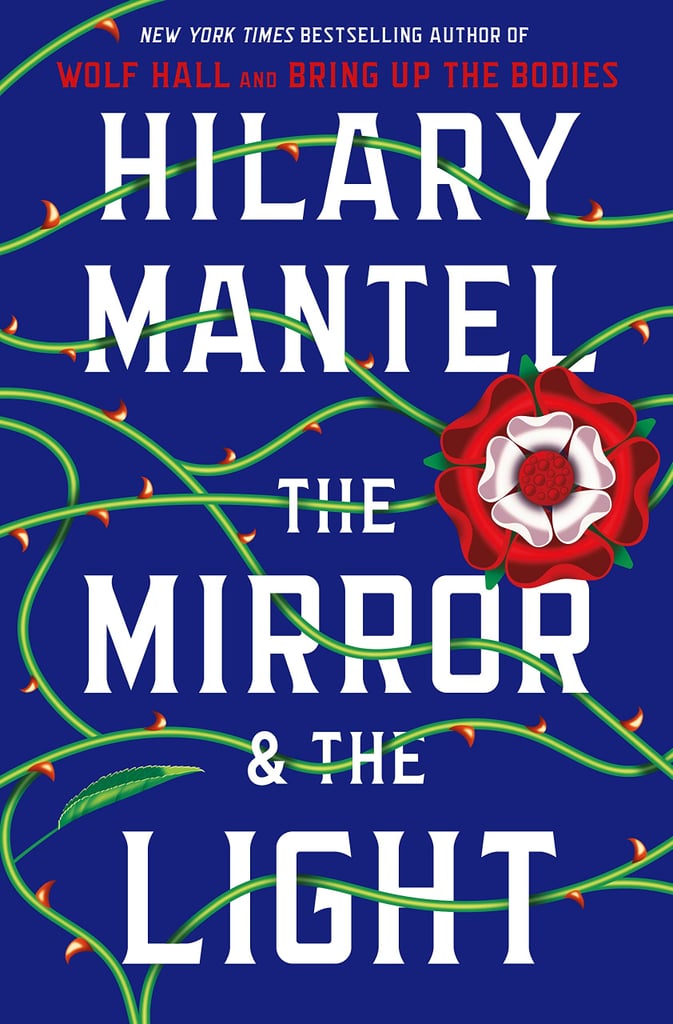 Completing a trilogy that began with Wolf Hall in 2009, Hilary Mantel is ready to tell the final chapter of Thomas Cromwell's story in The Mirror & the Light [22]. Picking up right after the execution of Anne Boleyn, Cromwell seems perfectly positioned to push through his religious reforms, but his enemies and history have other plans for the self-made man.
Out March 10
When You Were Everything by Ashley Woodfolk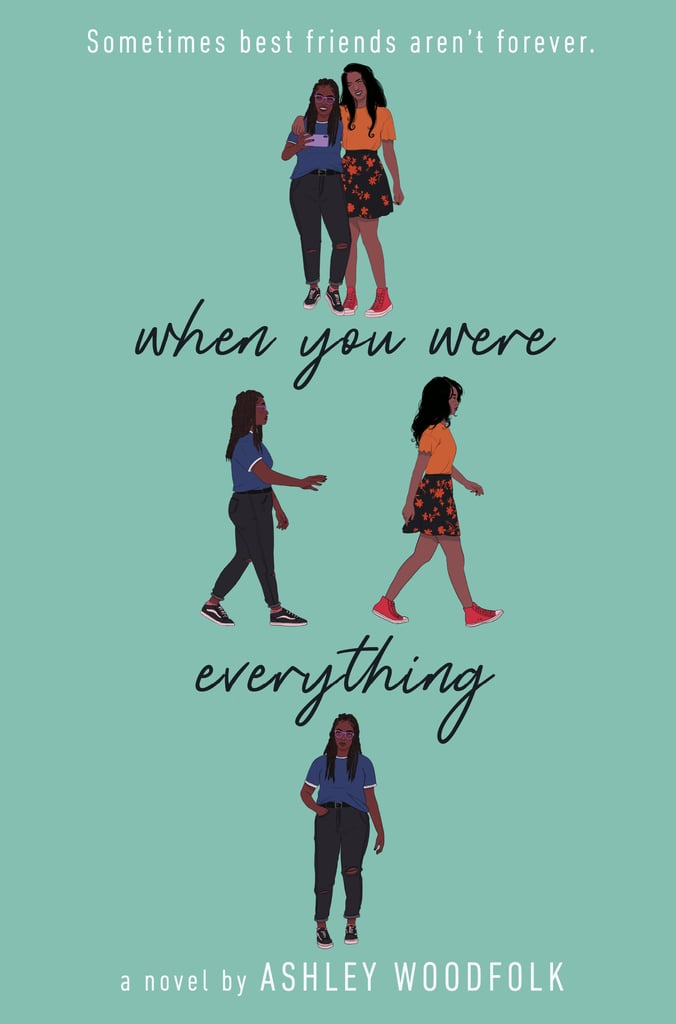 Romantic relationships tend to dominate YA fiction, but Ashley Woodfolk turns her attention to a different kind of heartbreak in When You Were Everything [23]. Cleo and Layla were the best of friends, but when their friendship falls apart, Cleo just wants to move on. Told via alternating timelines, this story of the end of a friendship is a reminder that there's more than one kind of breakup.
Out March 10
The Boy From the Woods by Harlan Coben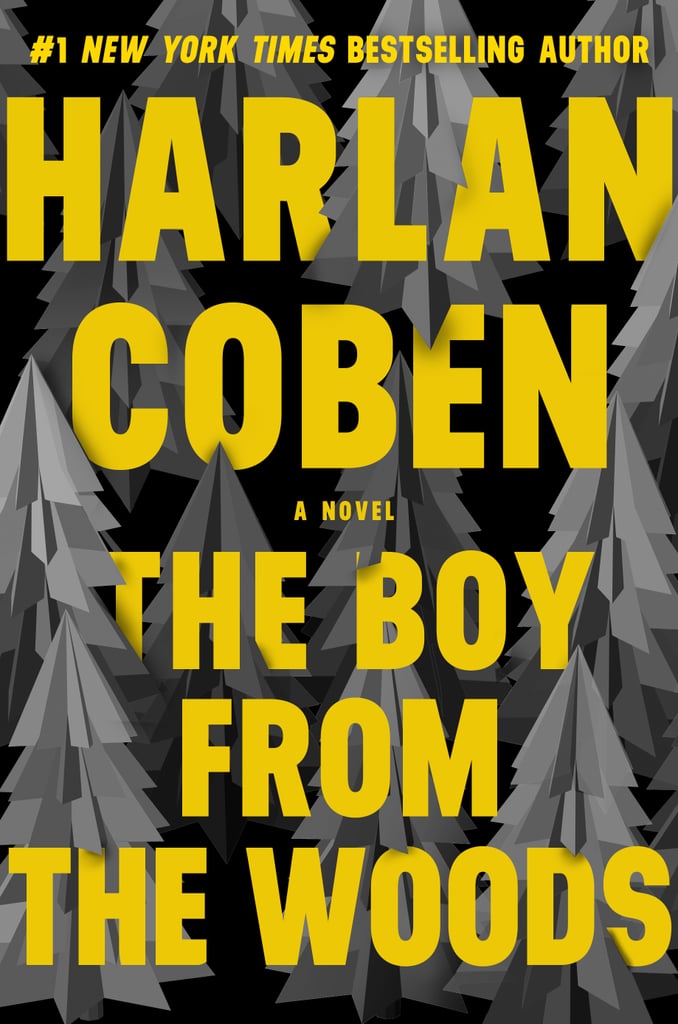 Harlan Coben is a master at weaving compelling thrillers, but even by his high standards, The Boy From the Woods [24] sounds like a haunting ride. Wilde was found living as a feral child in the woods 30 years ago. Now an adult, he still doesn't know where he came from, but when a young girl named Naomi disappears into those same woods, he decides to face his past in hopes of saving her before it's too late.
Out March 17
Break Your Glass Slippers by Amanda Lovelace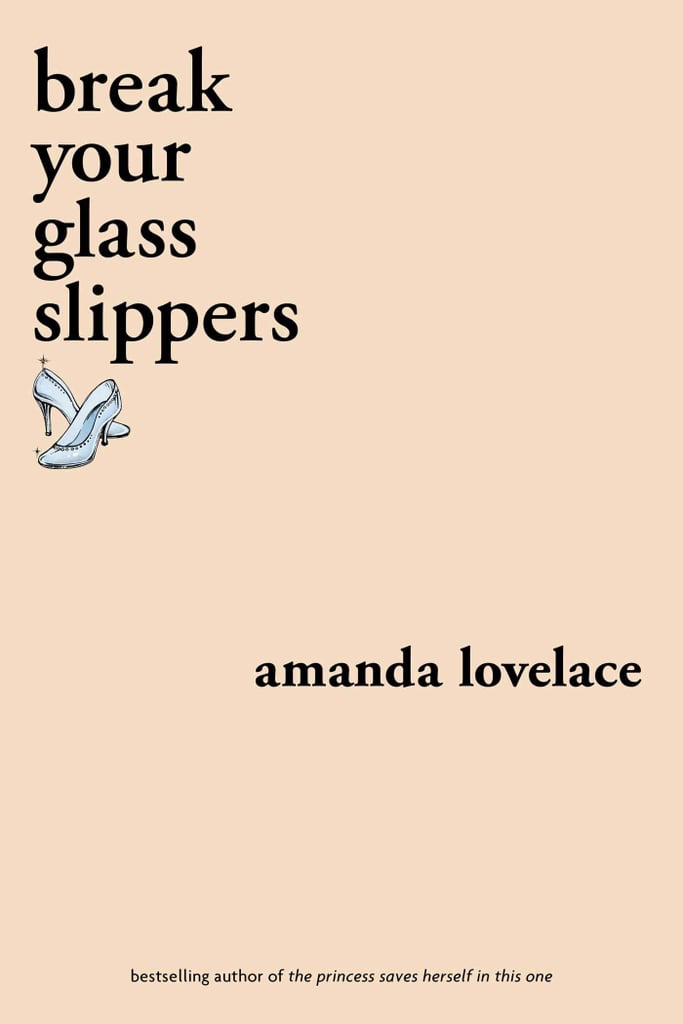 Whether or not you read poetry regularly, Break Your Glass Slippers [25] by Amanda Lovelace should be on your must-read list. Lovelace's collection tackles fairy-tale tropes, turning them into stunning poems that are all about realizing your self-worth.
Out March 17
Darling Rose Gold by Stephanie Wrobel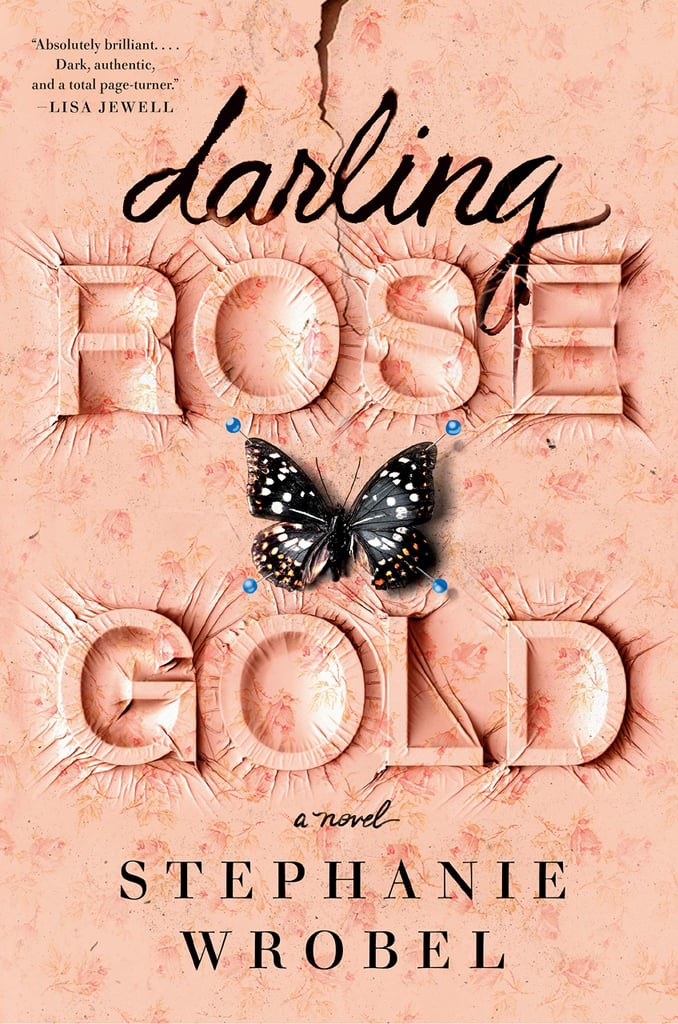 The mother-daughter relationship at the center of Stephanie Wrobel's Darling Rose Gold [26] is the stuff of nightmares. Rose Gold Watts spent the first 18 years of her life believing she suffered from a host of medical issues. In truth, her mother, Patty, had Munchausen syndrome by proxy, leading to her spending five years in prison. When Patty is released, Rose welcomes her mother home, but she's not as open to forgiveness as she seems.
Out March 17
The City We Became by N.K. Jemisin
Award-winning fantasy author N.K. Jemisin kicks off a new series with The City We Became [27]. Her new epic explores the six souls of New York City, as well as its dark side, which is controlled by an ancient evil that wants to destroy the city.
Out March 24
The Glass Hotel by Emily St. John Mandel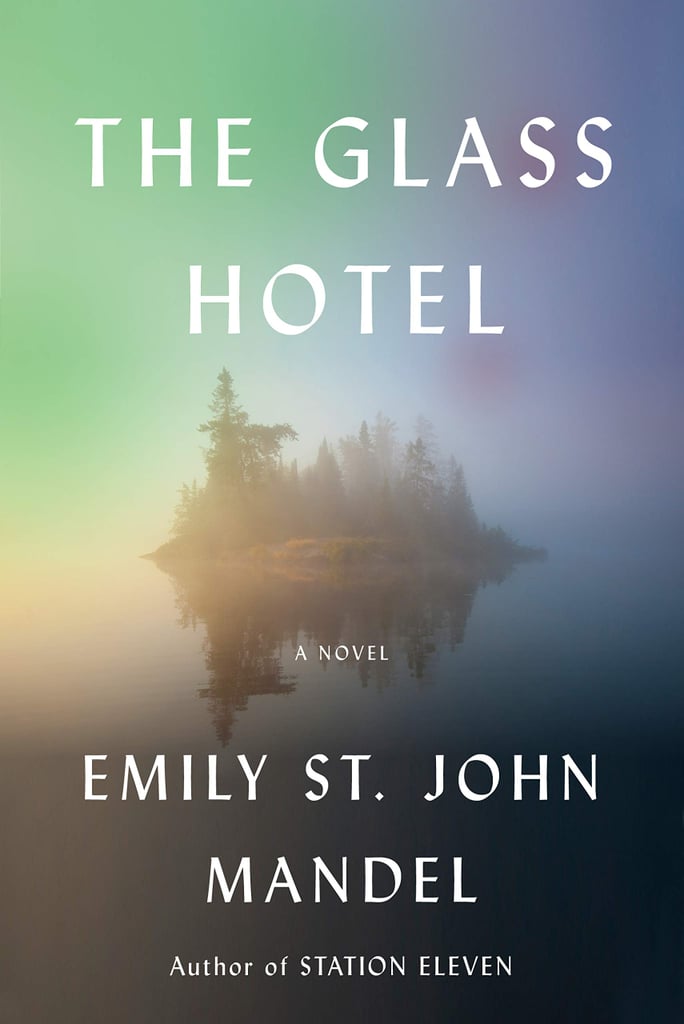 The wait for Emily St. Mandel's second book has been a long one, but The Glass Hotel [28] will finally shelves on March 24. Her new novel sounds as lyrical and mysterious as her first. In Manhattan, a Ponzi scheme collapses, devastating countless families. At the same time, a woman disappears, leaving readers with the task of uncovering how these two stories connect.
Out March 24
The Honey-Don't List by Christina Lauren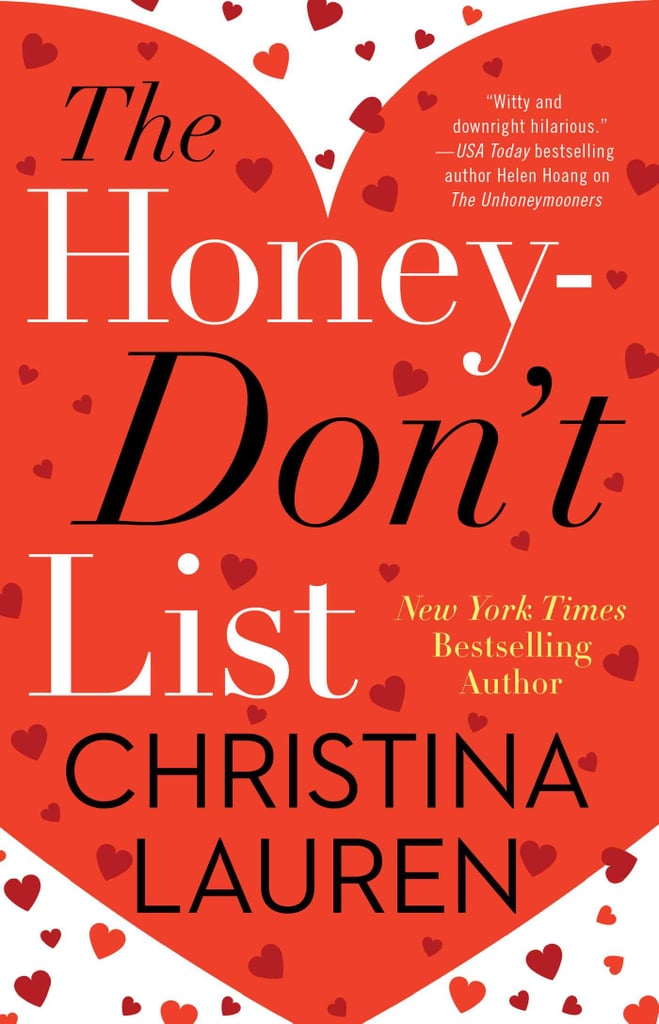 Christina Hobbs and Lauren Billings form the writing team that is Christina Lauren, and together, these authors create pitch-perfect romance novels. In The Honey-Don't List [29], the assistants to a bickering home-improvement couple begin to fall in love as they try to keep their employers' marriage from falling apart.
Out March 24
The Upside of Being Down by Jen Gotch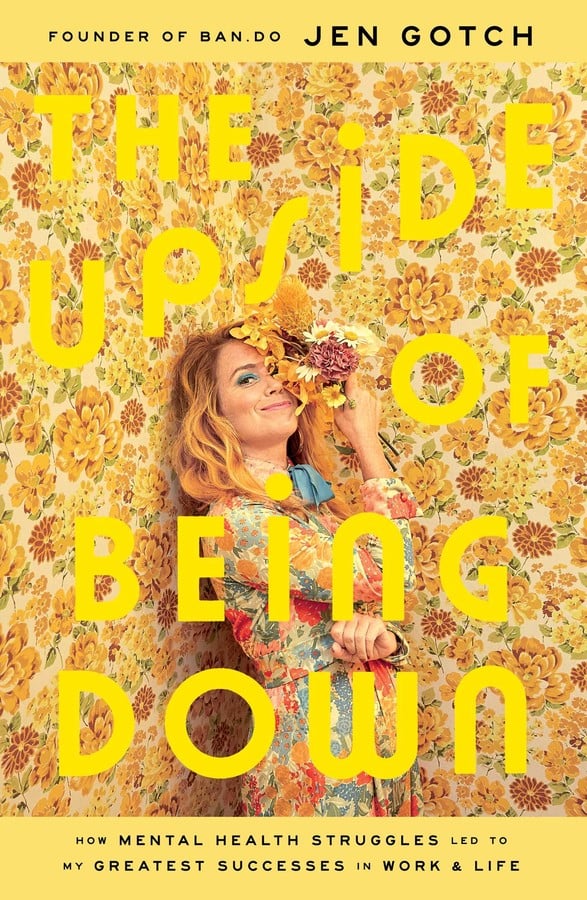 In her first book The Upside of Being Down: How Mental Health Struggles Led to My Greatest Successes in Work and Life [30], Ban.do founder and CCO Jen Gotch shares the empowering story of building a multimillion-dollar brand, embracing her flaws, and finding creativity while struggling with mental illness. From her childhood in Florida — where her early struggles with bipolar, generalized anxiety, and ADD were misdiagnosed — to her rollercoaster career path, Gotch brings her signature wit, sense of humor, and inspiring energy to the page.
Out March 24
It's Not All Downhill From Here by Terry McMillan
Terry McMillan, the author of How Stella Got Her Groove Back and Waiting to Exhale, returns with It's Not All Downhill From Here [31]. Loretha Curry is 68 and leading a full, happy life with her husband, family, and friends. But when she experiences an unexpected loss, Loretha will have to reach deep within to maintain her joyful spirit.
Out March 31
Wow, No Thank You by Samantha Irby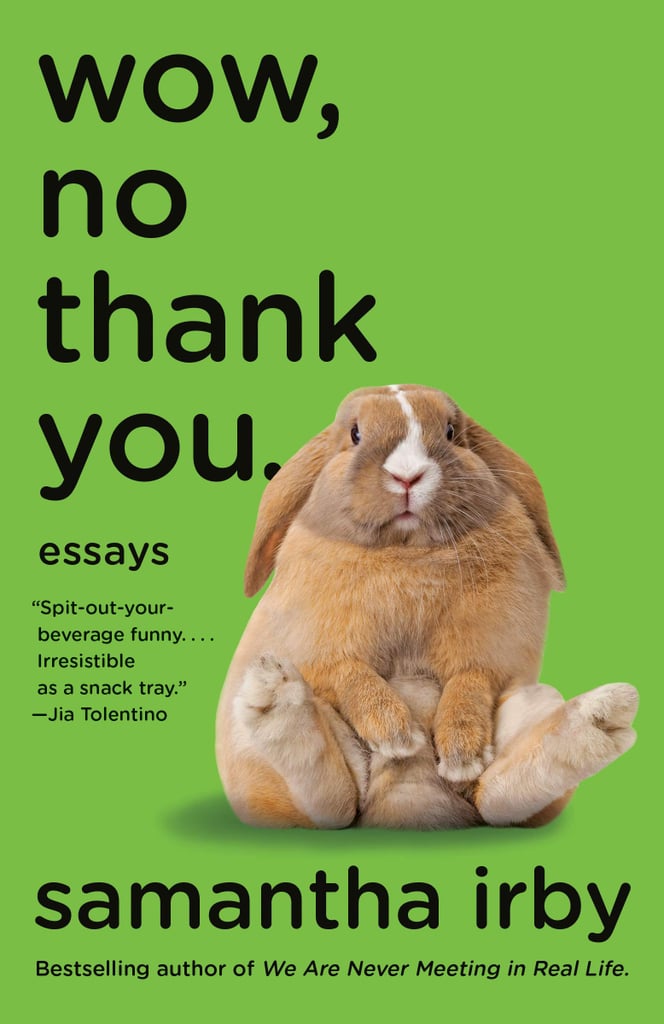 Samantha Irby is one of the funniest essayists in the world, and she's back this month with a new collection, Wow, No Thank You [32]. This time around, Irby tackles everything from aging, to Hollywood, to restoring a fixer-upper with her wife.
Out March 31