It's that time of the month, book-lovers! There's an abundance of new must-read books [1] coming your way this May, and the only downside is your TBR is about to be overflowing with fresh reads. With the weather warming up and the world at large feeling a little bit brighter all of a sudden, now is the perfect time to head outside (or stay in!) and get lost in a good book. Luckily, there's no shortage of beach reads [2] hitting shelves this month, including Mary Kay Andrews's latest and a new summery tale from Jennifer Weiner. In the mood for something a little bit darker? There are plenty of literary-fiction reads, mysteries, and even a Greek-mythology retelling destined to take your breath away.
Read on to discover the 25 best books coming out this May (and don't forget to check out April's list of must reads [3] for even more TBR inspiration).
Ariadne by Jennifer Saint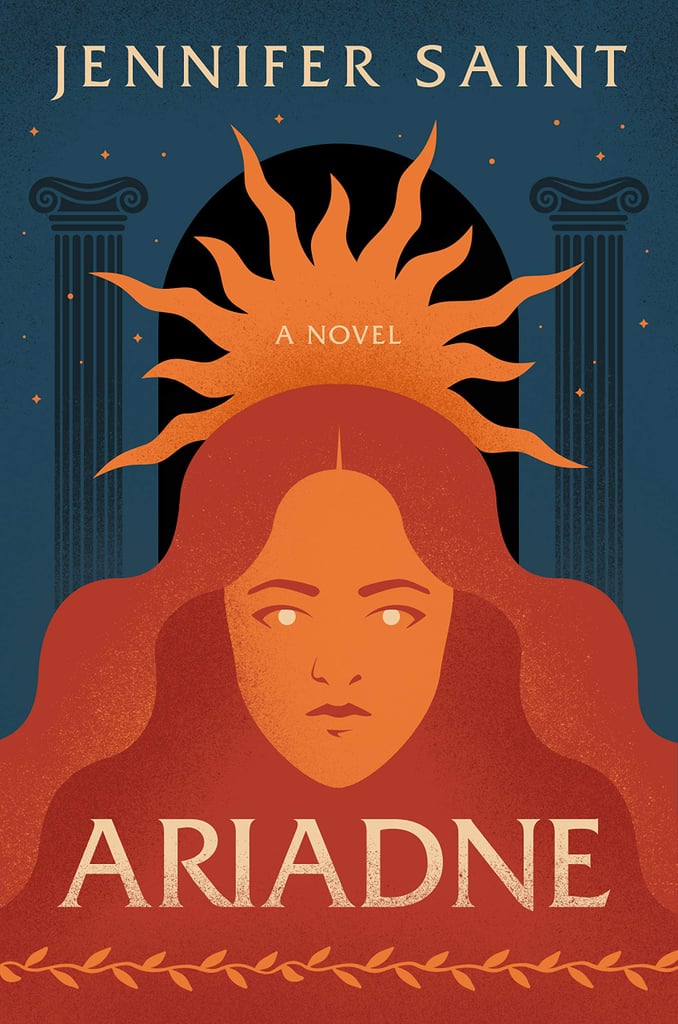 If you loved Madeline Miller's Circe, then you have to check out Ariadne [4] by Jennifer Saint. This buzzy debut is a Greek-mythology retelling that puts women at the center of the story. When Ariadne helps Theseus kill her brother, The Minotaur, her life is forever changed as she grapples with her decision to defy not only the gods but also her family.
Out May 4
The Girl With Stars in Her Eyes by Xio Axelrod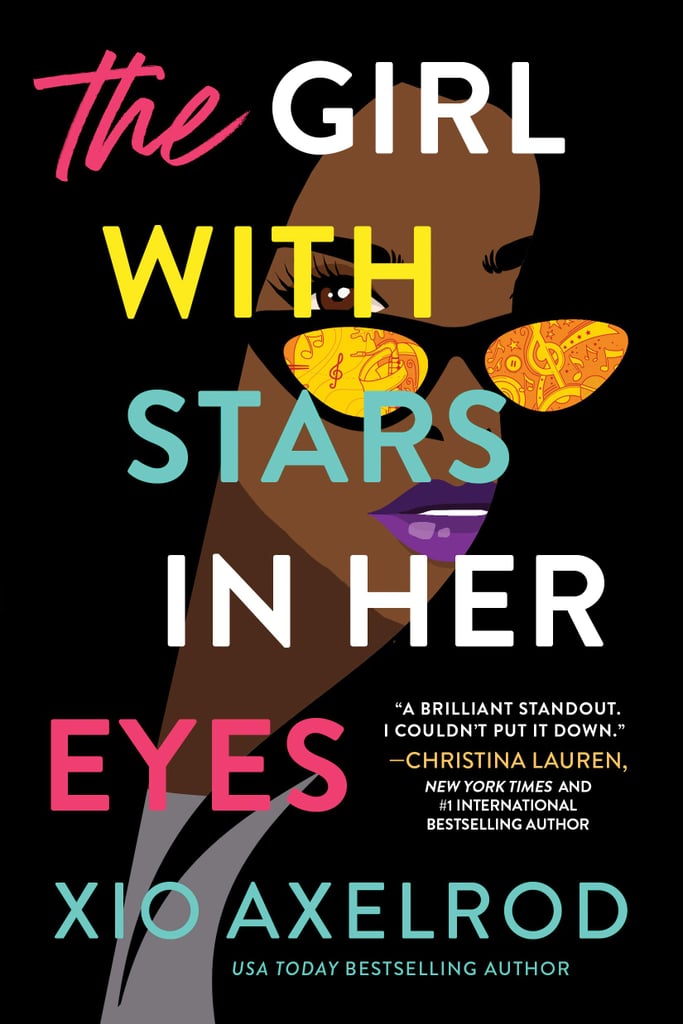 The Girl With Stars in Her Eyes [5] by Xio Axelrod is a rock-and-roll romance that's just begging you to slip it in your beach bag. Antonia "Toni" Bennette is a guitarist on the verge of her big break. All she needs to do is join the up-and-coming band The Lillys, and all of her career dreams will come true. Unfortunately for Toni, The Lillys' new manager also happens to be her small-town ex who left her without looking back.
Out May 4
Great Circle by Maggie Shipstead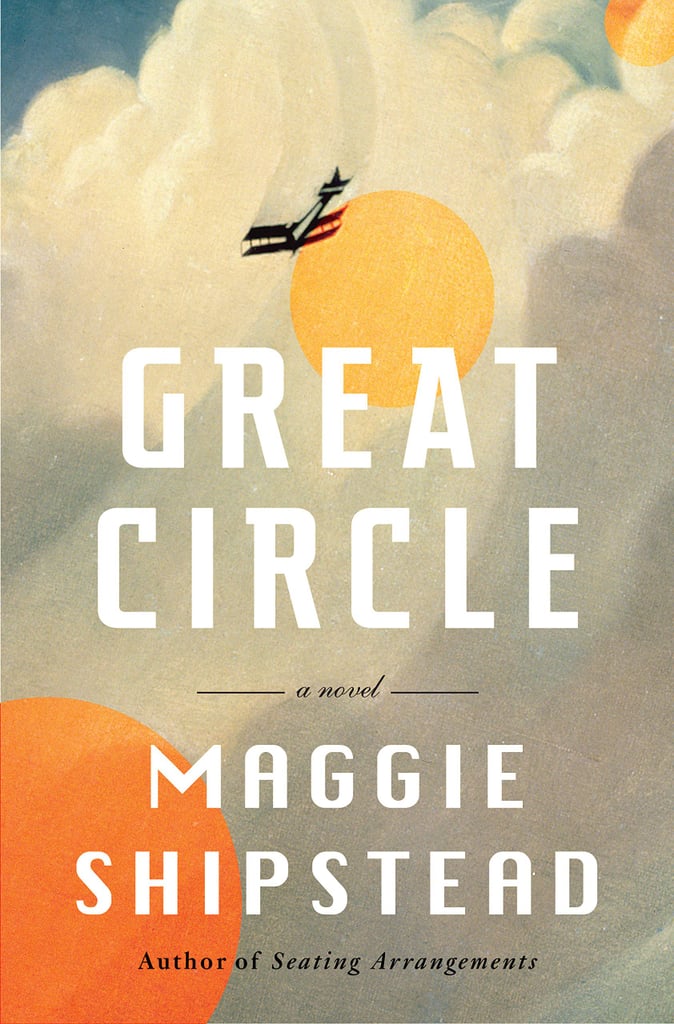 Great Circle [6] by Maggie Shipstead is a decades-spanning tale of a trailblazing woman pilot and the modern-day actress who is preparing to play her in a Hollywood blockbuster. Marian devotes her entire life to becoming the best possible pilot she can be, but her attempt to circumnavigate the North and South Poles ends in tragedy. A century later, Hadley Baxter immerses herself in Marian's story in preparation for the role of a lifetime only to discover she has more in common with Marian than she could have ever imagined.
Out May 4
Hail Mary by Andy Weir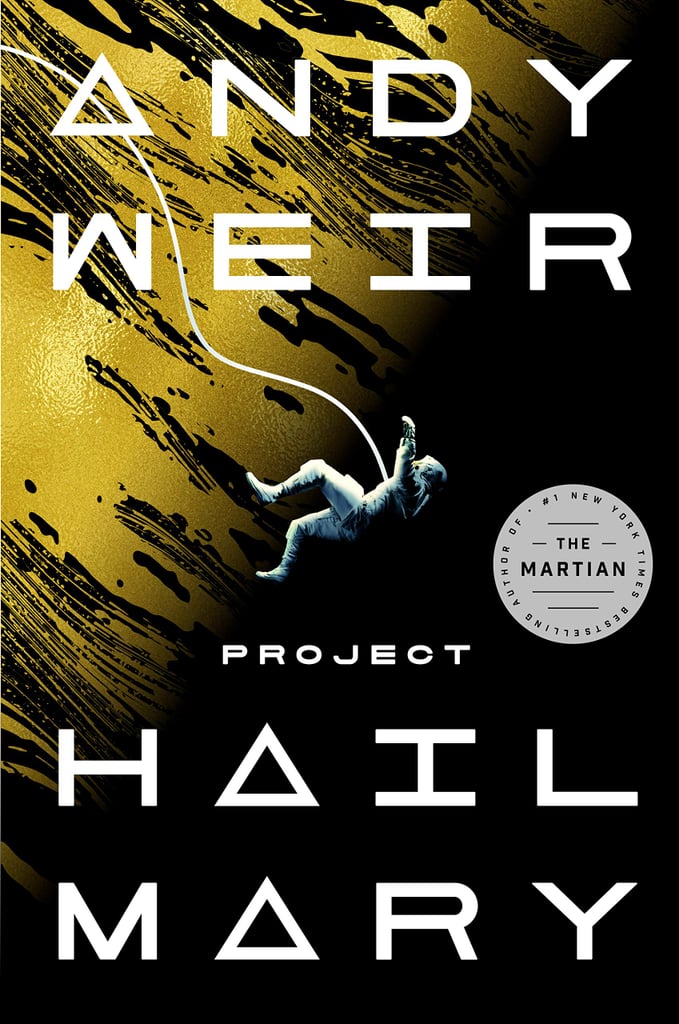 The Martian author Andy Weir is back with another space adventure in Hail Mary [7]. This time around, the focus is on an astronaut named Ryland Grace, who awakens to discover the rest of his crew is dead and he's alone in the farthest reaches of space on a mission to save the world.
Out May 4
How to Deal by Grace Miceli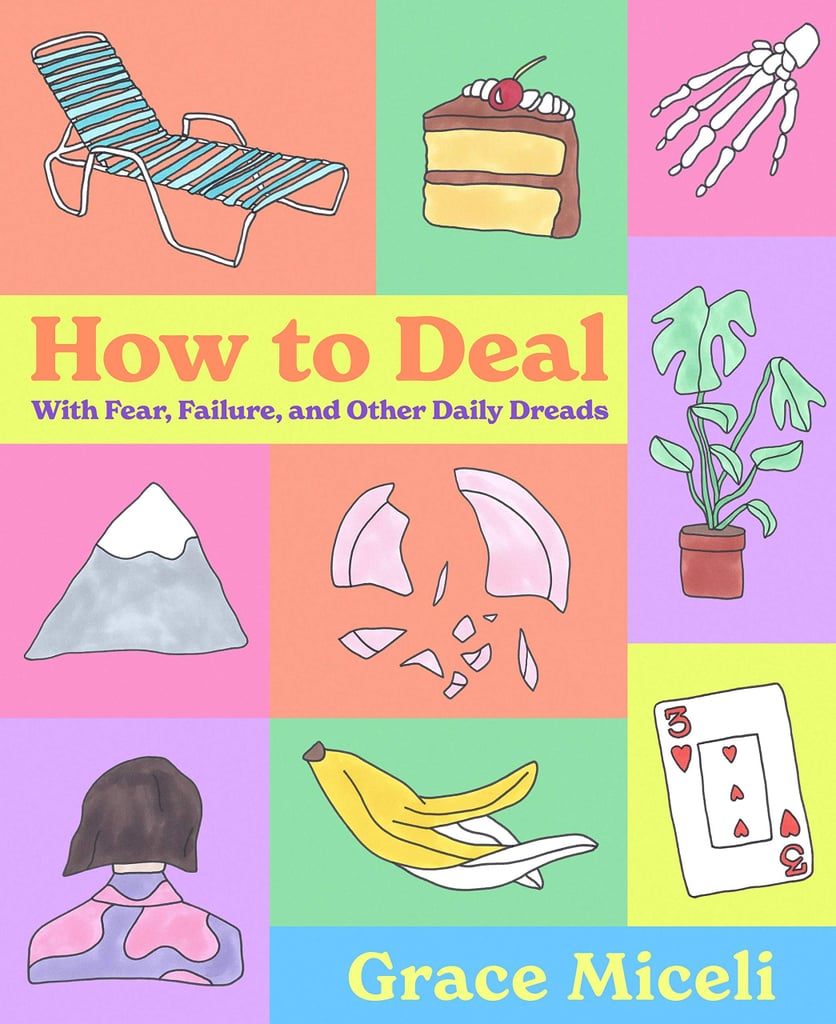 Illustrator Grace Miceli has created a funny and beautifully illustrated manual to help readers deal with life's day-to-day stressors. How to Deal [8] mixes hilarious comic strips with real-life diary entries from the author in order to offer up insight on how to handle fear, failure, and everything in between with an open heart and a sense of humor.
Out May 4
Hurricane Summer by Asha Bromfield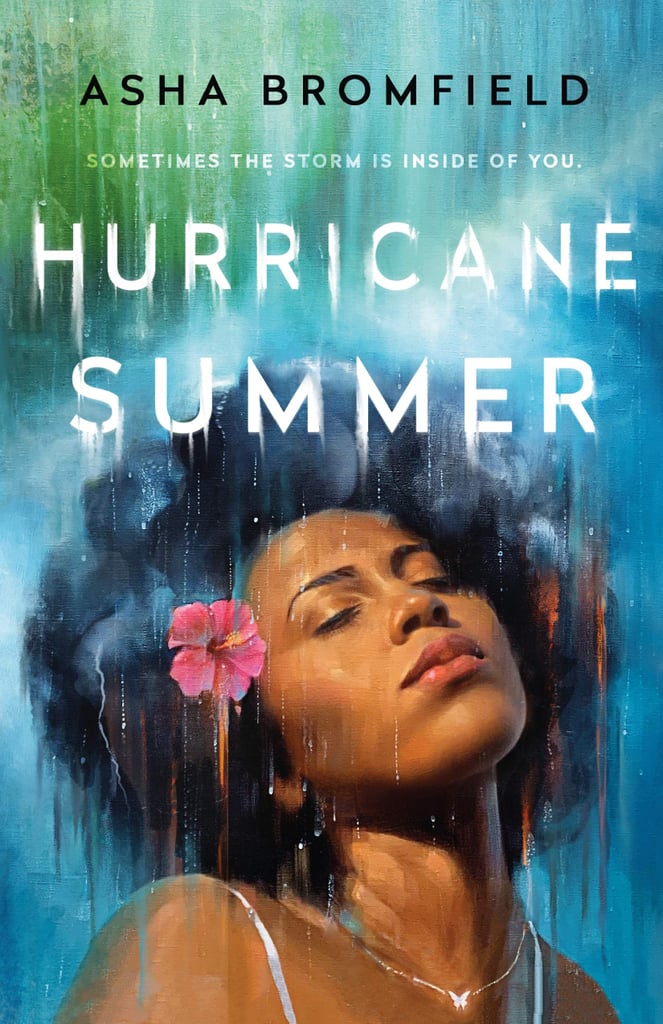 Riverdale [9] actor Asha Bromfield's first novel is already receiving rave reviews — and for good reason. Hurricane Summer [10] is a moving and insightful portrait of modern issues surrounding race and classism, as well as an emotional story about a fractured father-daughter relationship. For years, Tilla has wondered what her father's life in Jamaica is like, and now she'll have the entire summer to find out. What she doesn't expect is to find herself caught in a hurricane that will change her life and her relationship with her dad forever.
Out May 4
The Last Green Valley by Mark Sullivan
Set during the final days of World War II, The Last Green Valley [11] by Mark Sullivan follows Emil and Adeline Martel as they make the impossible decision to wait for Russia to take over their Ukrainian village or join the hated German Nazis who swear they'll protect them due to their status as "pure-blood" Germans. Ultimately, they opt to go with the Germans, leaving them trapped between two powerful and dangerous forces as they search for a safe place to call home.
Out May 4
The Last Thing He Told Me by Laura Dave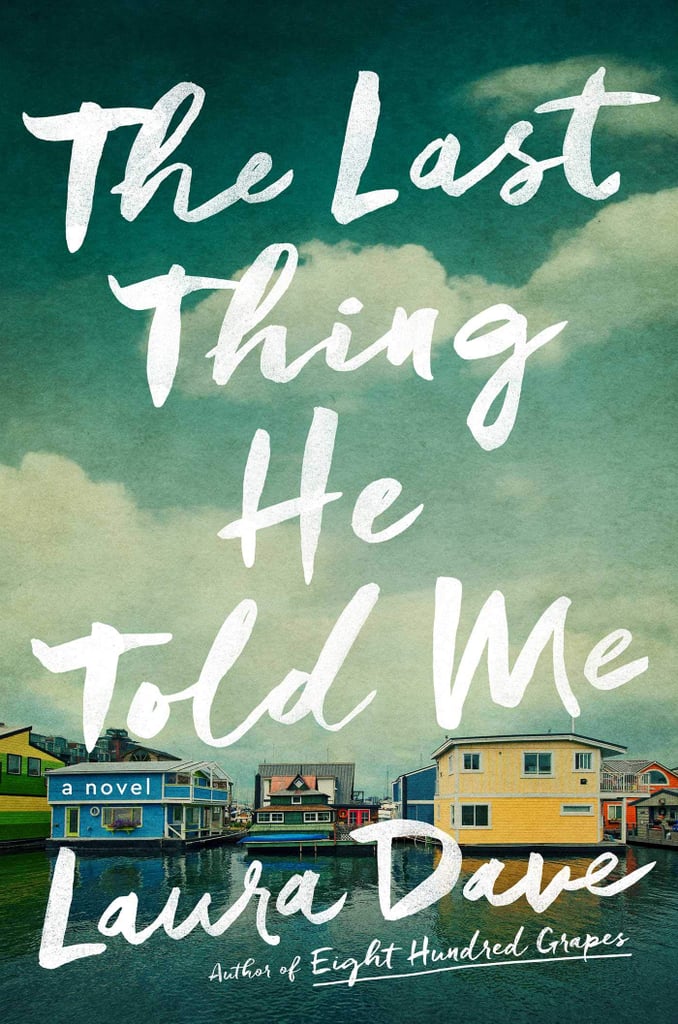 Part mystery, part family drama, The Last Thing He Told Me [12] by Laura Dave is impossible to put down. When Hannah Hall's husband of just one year disappears, he leaves a note begging his wife to "protect her." Hannah quickly surmises the her in question is her husband's 16-year-old daughter, who may hold the key to unraveling his secret past. (This one is set to become a miniseries starring Julia Roberts [13] soon, so you're going to want to read it ASAP.)
Out May 4
Mergers and Acquisitions by Cate Doty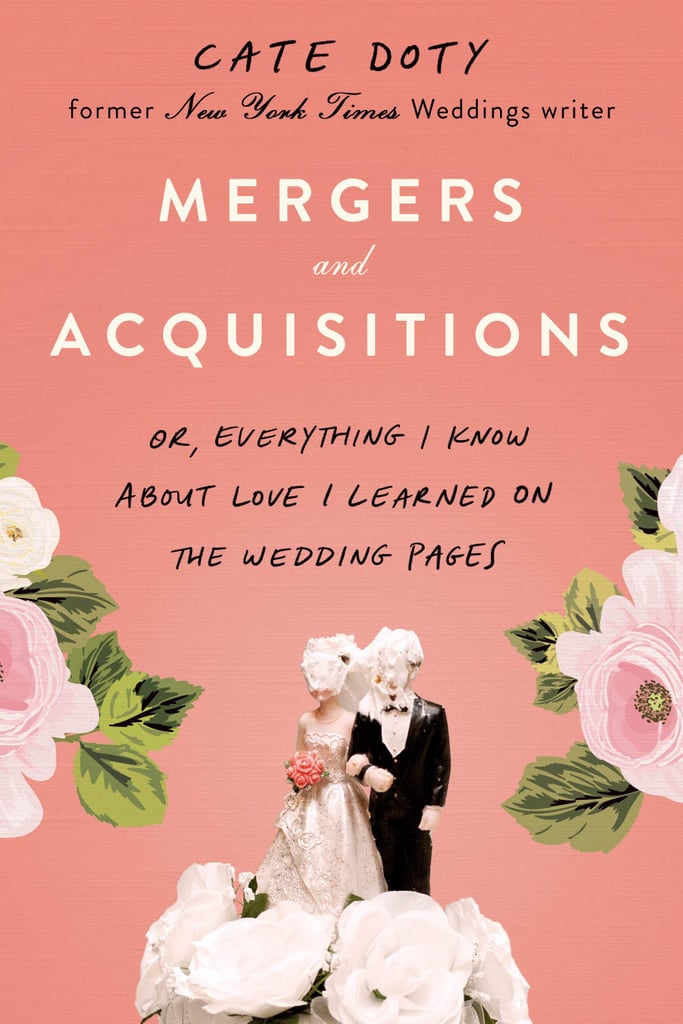 Cate Doty's dishy memoir Mergers and Acquisitions [14] is a deep dive into New York City's high society, as well as the wedding [15] industry at large. As a former writer for The New York Times's wedding [16] section, Doty has seen it all — from the lengths couples will go to in order to land an engagement announcement in the paper to what it's like to fact-check someone's love story — and yet, she's not cynical about romance, as evidenced by her own story of finding love, which is interwoven in between all of those juicy anecdotes.
Out May 4
The Most Beautiful Girl in Cuba by Chanel Cleeton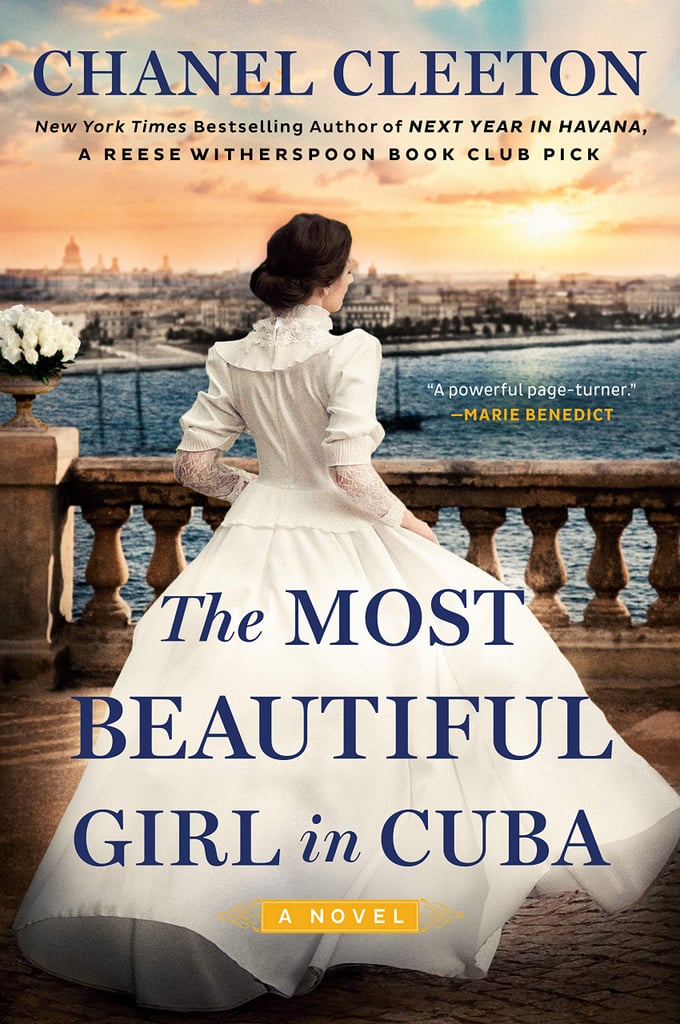 The Most Beautiful Girl in Cuba [17] is another riveting historical-fiction novel by Chanel Cleeton. In 1896, Grace Harrington's job at William Randolph Hearst's newspaper leads to her becoming embroiled in Cuba's quest for independence when she writes a story about Evangelina Cisneros, an 18-year-old who is imprisoned for fighting for Cuban independence. Soon, Grace's story becomes more than just a scoop for the paper; it becomes a quest to free Evangelina and encourage America to help Cuba in its war with Spain.
Out May 4
The Newcomer by Mary Kay Andrews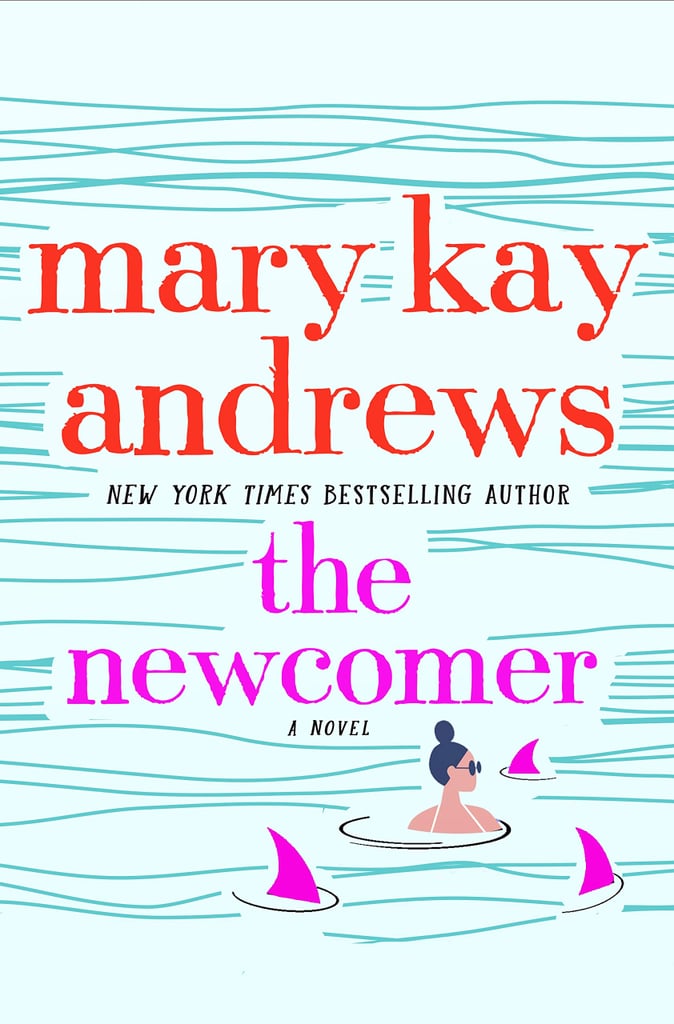 If you want your next read to have a dash of mystery, suspense, romance, and family drama, then The Newcomer [18] by Mary Kay Andrews is the book for you. After discovering her sister, Tanya, dead, Letty hits the road with her niece, Maya, in hopes of evading her sister's dangerous ex. Due to a mysterious magazine story left behind by Tanya, Letty and Maya end up reinventing themselves at a rundown motel, where getting too close to anyone could mean blowing their cover.
Out May 4
Olympus, Texas by Stacey Swann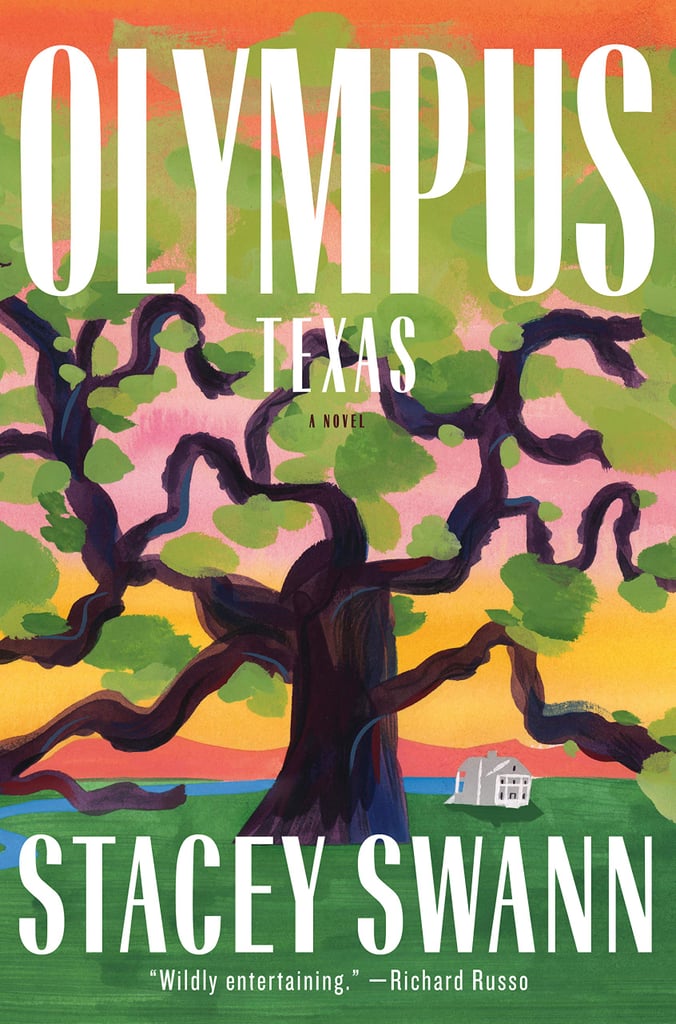 At once a story rooted in classical mythology and a good old-fashioned family drama, Olympus, Texas [19] by Stacey Swann is an epic story about a prodigal son's return — and the havoc he wreaks on his family. Two years after it was discovered he was having an affair with his brother's wife, March returns home, and it's a mere matter of days before the Briscoe family's lives are completely upended by marital woes and at least one dead body.
Out May 4
The Siren by Katherine St. John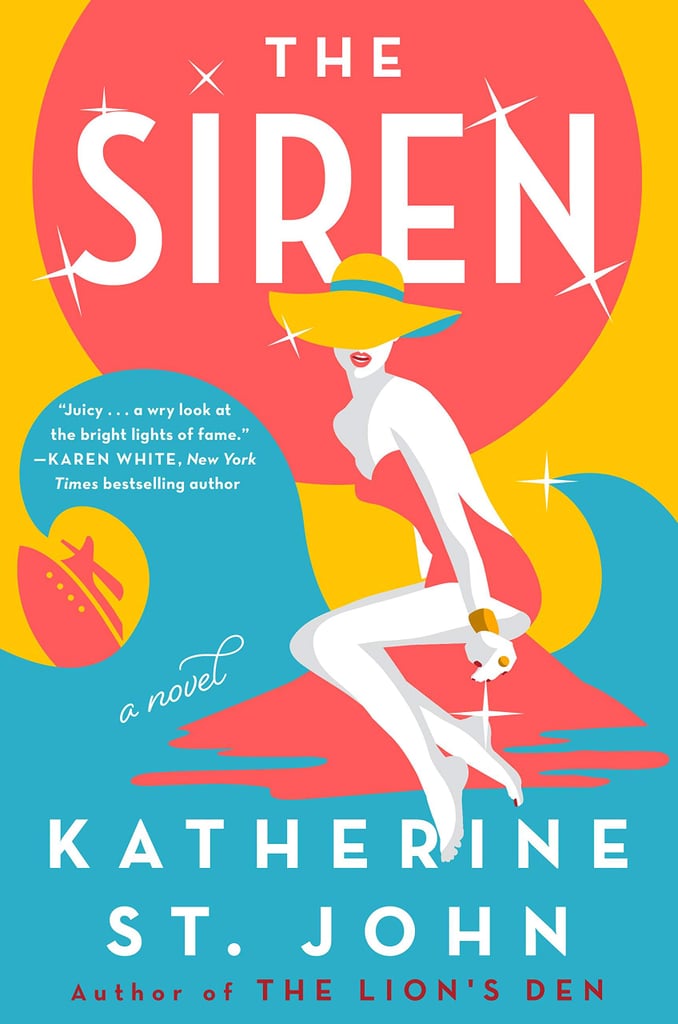 The Siren [20] by Katherine St. John brings Old Hollywood to life as stars descend on the Caribbean island of St. Genesius to film a blockbuster. The only trouble is the movie's leading lady, Stella Rivers, is the ex-wife of the leading man, Cole Power — and she's just one of three women on the island with big plans and secrets to hide. With a hurricane on the horizon, you can bet at least some of those secrets are bound to come to light.
Out May 4
Summer on the Bluffs by Sunny Hostin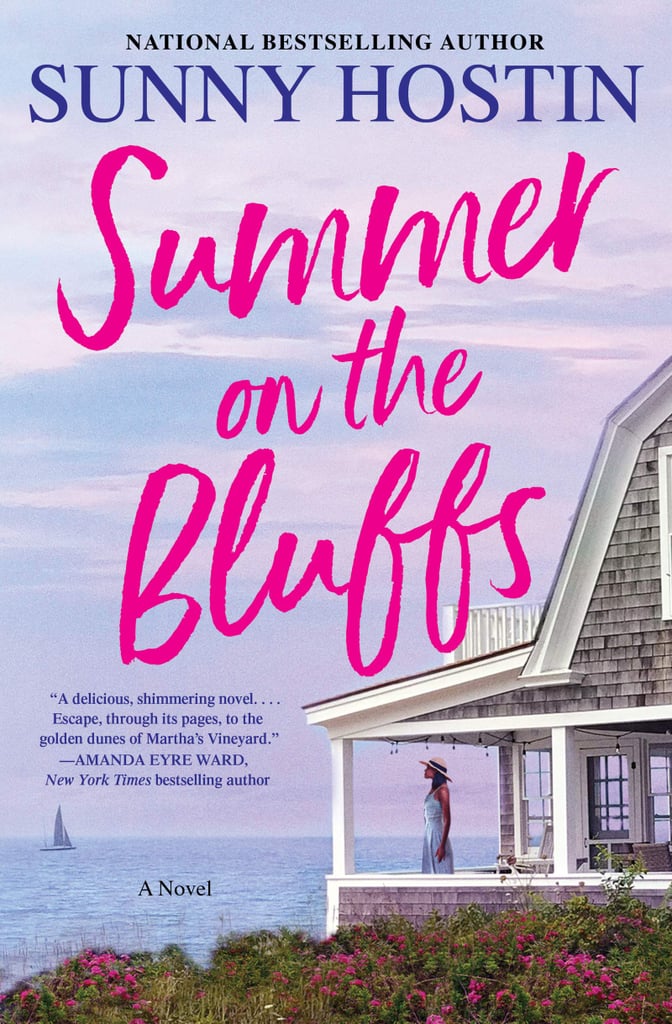 Bestselling author and The View cohost Sunny Hostin has penned the ultimate beach read in Summer on the Bluffs [21]. The novel follows three successful women as they spend one last summer with their godmother, Amelia Vaux Tanner, at her famed Chateau Laveau in the exclusive Black beach community of Oak Bluffs. At the end of the summer, Amelia will gift one of the women with the house, but not before she spills some secrets her goddaughters need to know about her life.
Out May 4
Angel & Hannah by Ishle Yi Park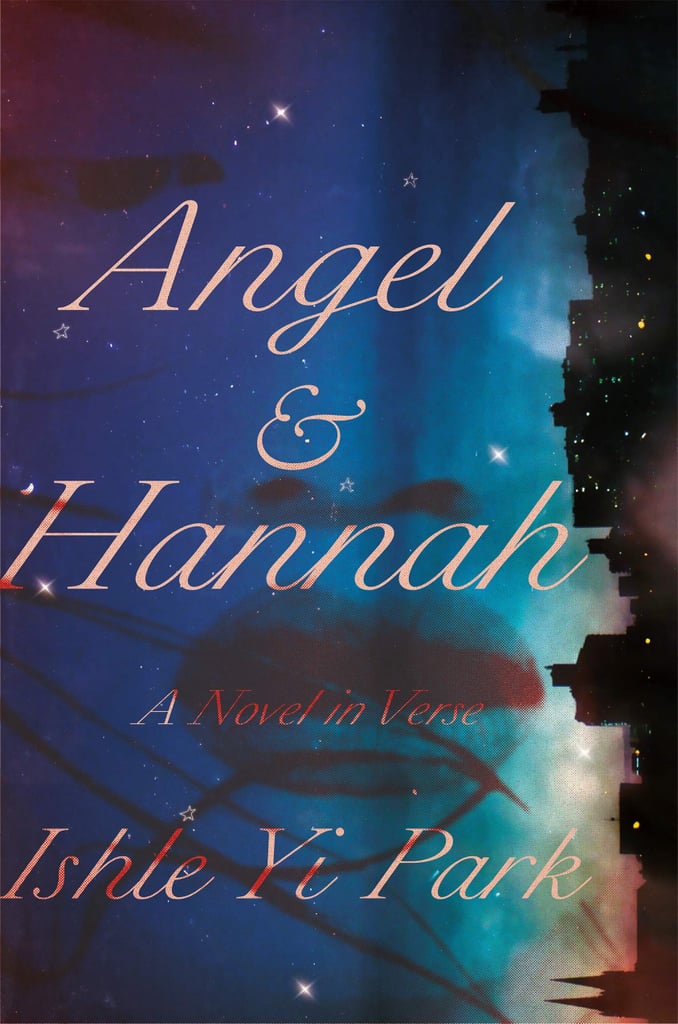 Angel & Hannah [22] by Ishle Yi Park is a stirring novel told in verse about an interracial couple in '90s New York City. In the spring of 1993, Hannah, a Korean American girl from Queens, and Angel, a Puerto Rican boy from Brooklyn, fall madly in love. And even though their two families don't understand their relationship, the duo will stop at nothing to protect their burgeoning relationship.
Out May 11
Black Water Sister by Zen Cho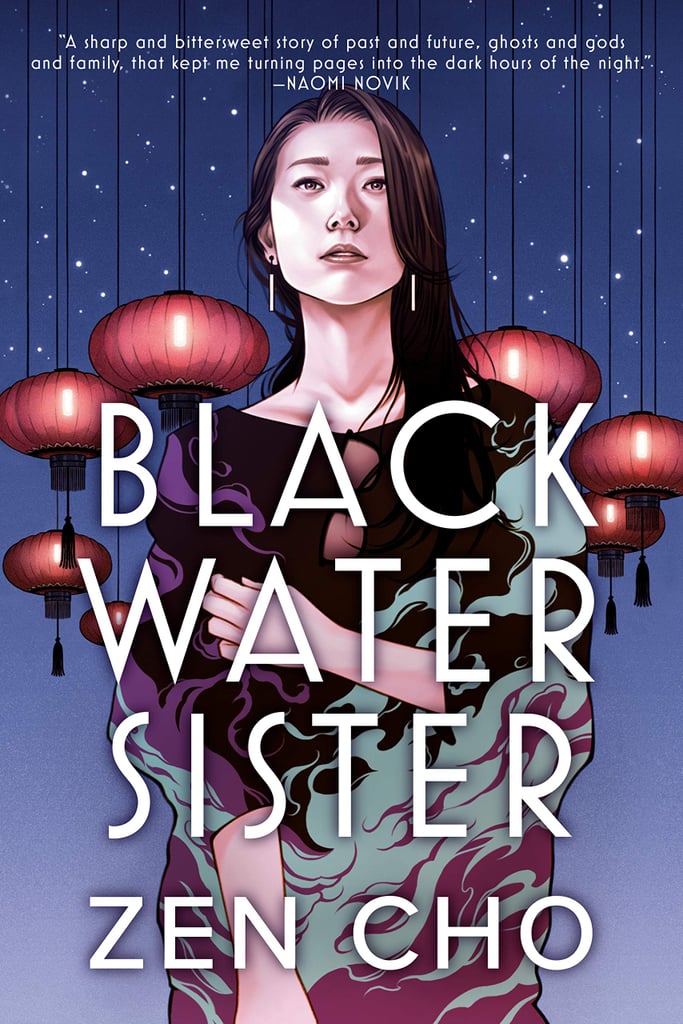 A modern-day fantasy novel set in Malaysia, Black Water Sister [23] by Zen Cho is, at its heart, a story of family ties. Jessamyn Teoh, who has no job and hasn't come out to her family, begins hearing a voice in her head when she moves back to Malaysia with her parents. The voice in question belongs to her deceased grandmother Ah Ma, who was a medium in life. Now, Ah Ma is determined to exact revenge on a business magnate with Jessamyn's help — no matter how reluctant her granddaughter may be to involve herself in a world of gods and ghosts.
Out May 11
Brat: An '80s Story by Andrew McCarthy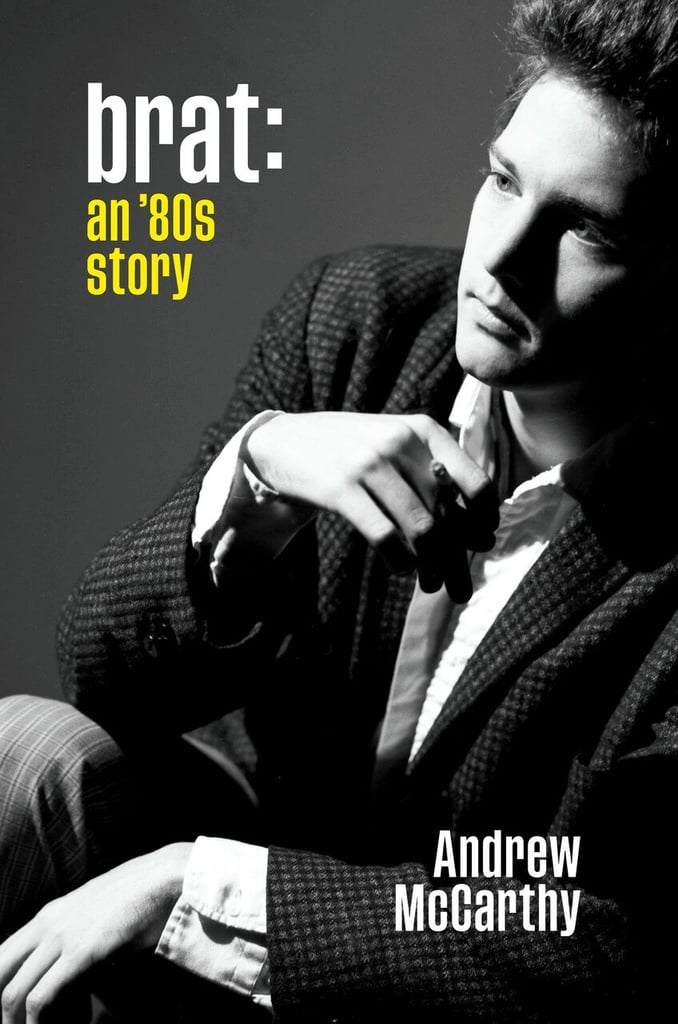 Andrew McCarthy is giving readers an inside look at what life as a member of Hollywood's Brat Pack was really like in Brat: An '80s Story [24]. His memoir focuses on what it was like for the Pretty in Pink star to come of age during one of the most significant eras in Hollywood's pop culture history.
Out May 11
The Mothers by Genevieve Gannon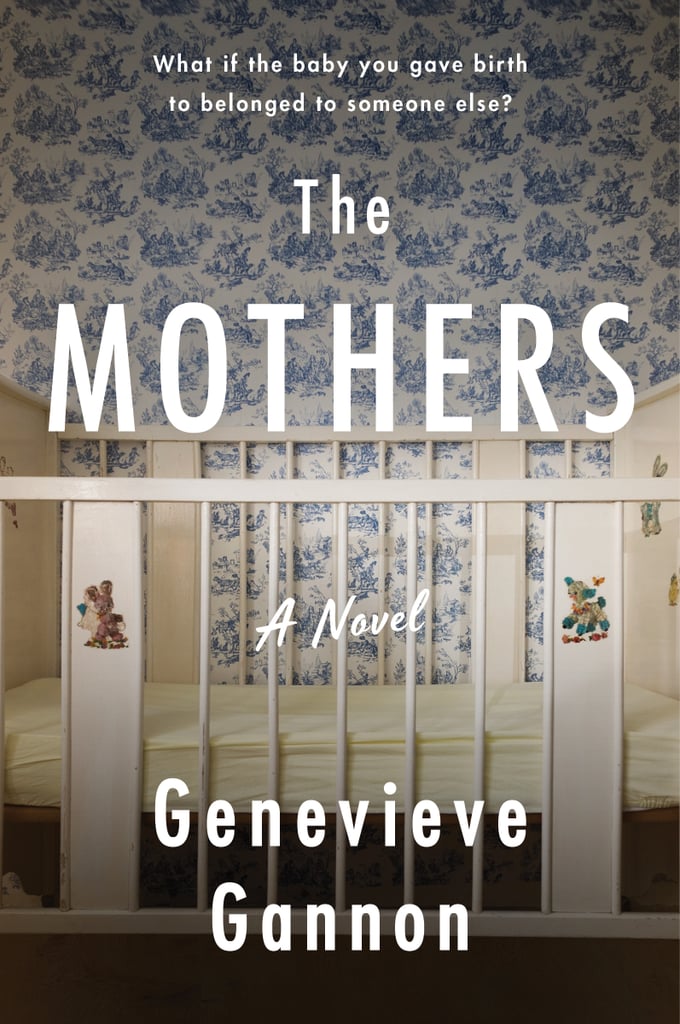 Inspired by a real-life incident, The Mothers [25] by Genevieve Gannon is a heartbreaking story about two mothers caught in an unthinkable situation. Due to a mix-up at an IVF lab, one woman ends up impregnated with the other's embryo and gives birth to a healthy baby boy. When the mistake comes to light one year later, the baby's biological mother is faced with the terrible choice between suing for custody or allowing her son to remain with the only parents he has ever known.
Out May 11
A Special Place For Women by Laura Hankin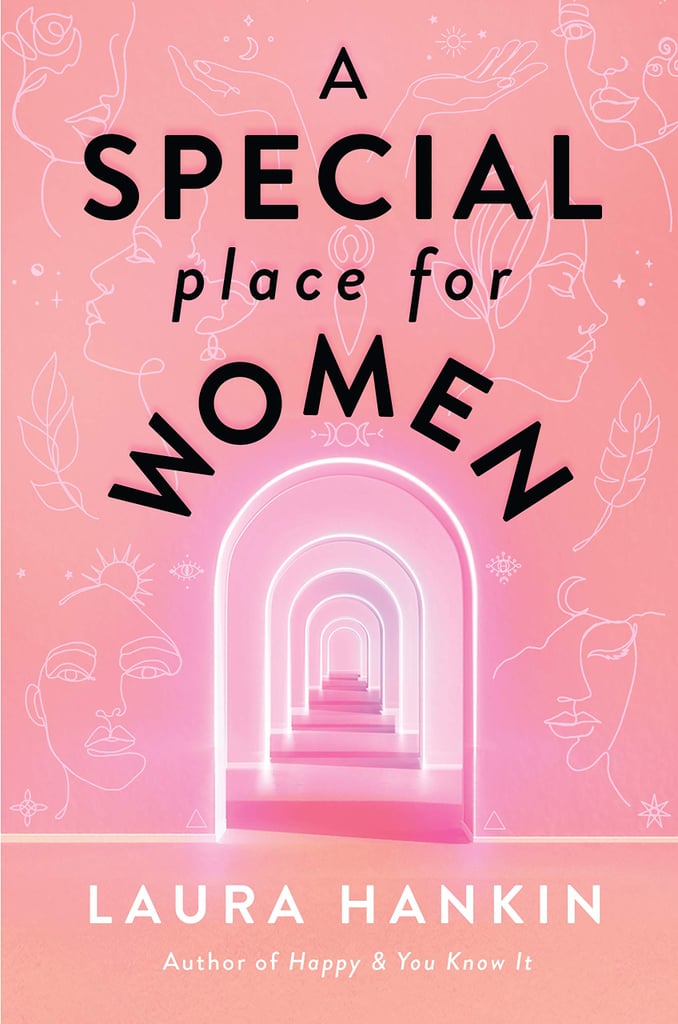 Rumors of an elite women-only social club prove to be all too true in Laura Hankin's wickedly smart A Special Place For Women [26]. When journalist Jillian Beckley infiltrates New York City's secretive club of powerful women, she expects to write a fluff piece at best. What she doesn't expect is for the club's members to be every bit as dangerous as they are elusive.
Out May 11
That Summer by Jennifer Weiner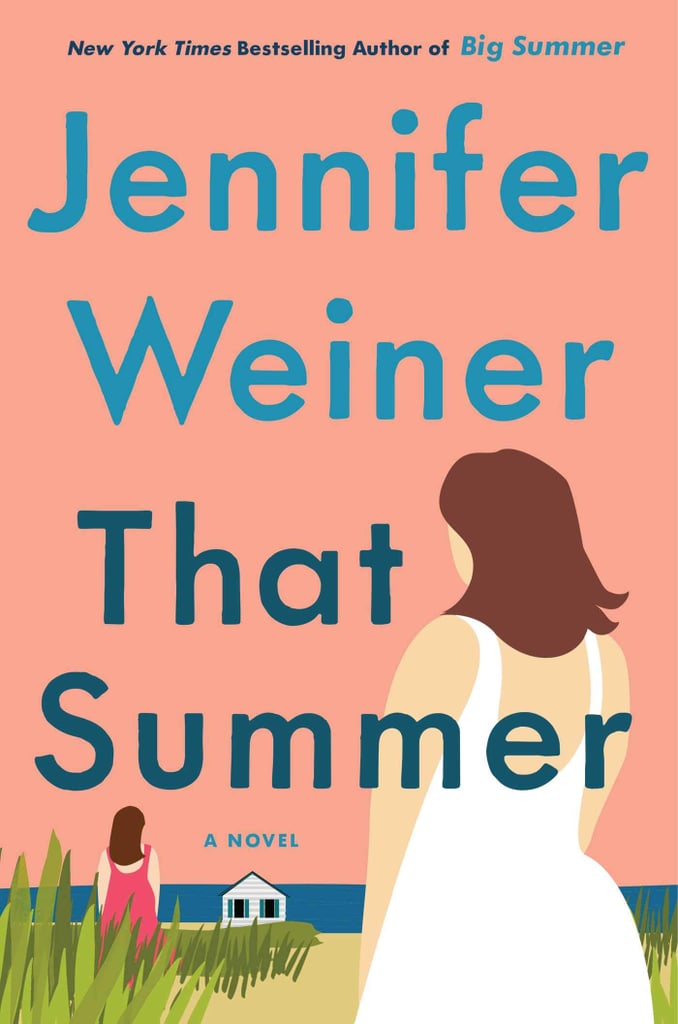 In That Summer [27] by Jennifer Weiner, a woman named Daisy Shoemaker becomes fascinated by the life of a woman whose emails she begins receiving by mistake. Diana Starling's life as a high-powered businesswoman seems exciting and foreign compared to Daisy's life as a suburban mom. However, there's more to Diana than meets the eye, and Daisy soon realizes their connection has nothing to do with fate.
Out May 11
The Betrayals by Bridget Collins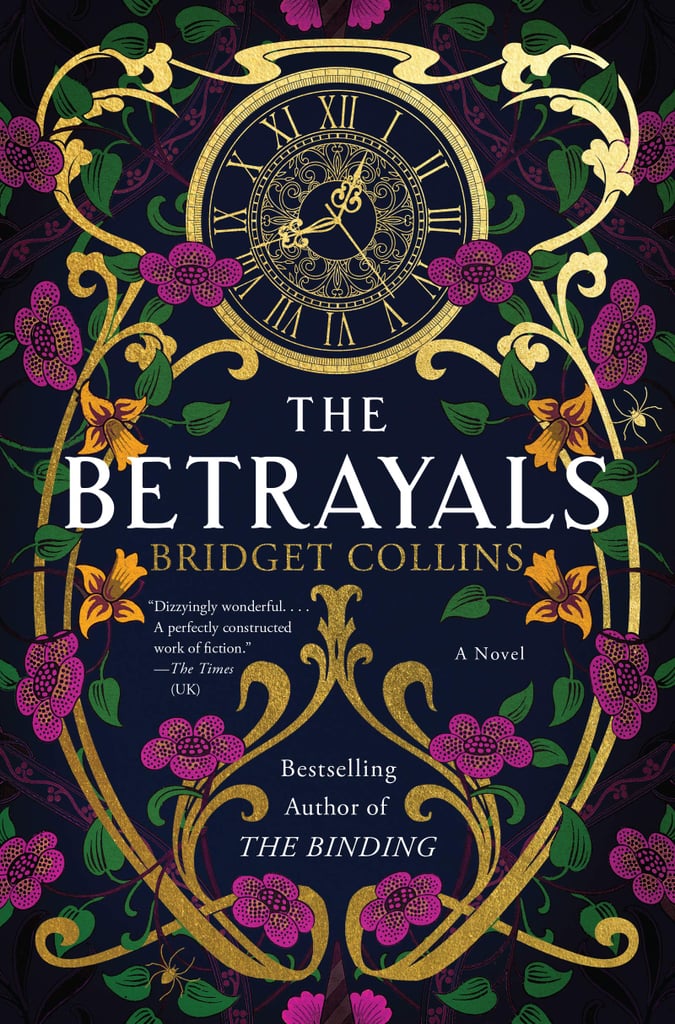 The Betrayals [28] by Bridget Collins is a surreal epic set in the ancient academy of Montverre. Tucked away high in the mountaintops, only society's brightest minds are admitted to Montverre, and that includes Léo Martin, a disgraced politician who returns to keep tabs on the school's new leader, Claire Dryden, on the eve of the school's most prestigious event: the Midsummer Game.
Out May 18
Burn It All Down by Nicolas DiDomizio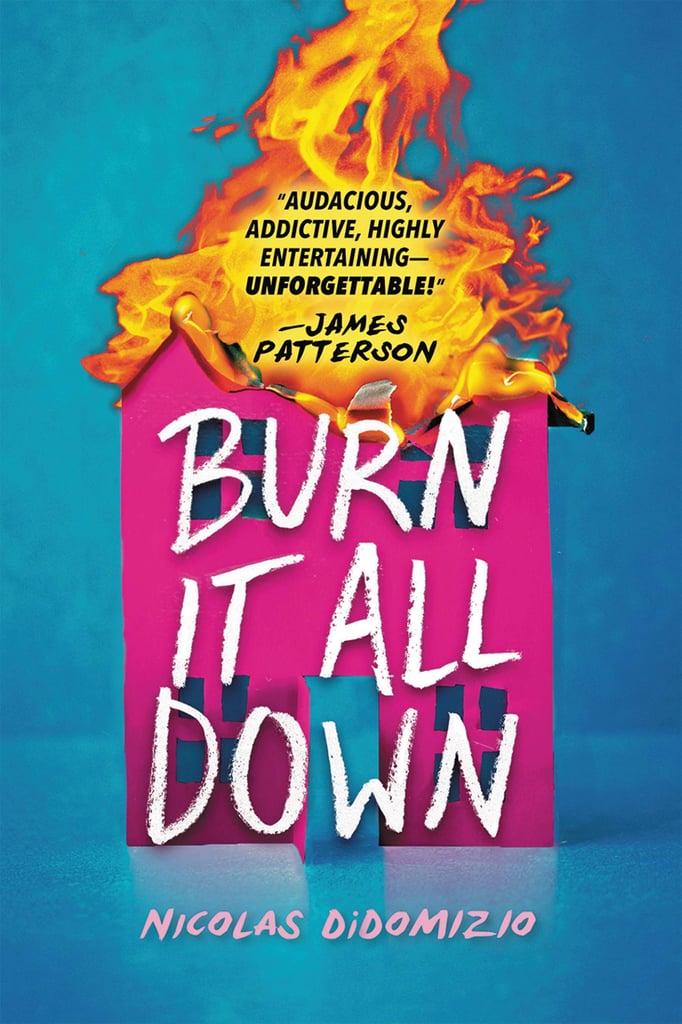 Nicolas DiDomizio's Burn It All Down [29] is a wild, delightful revenge thriller about a mother and son who both have some serious growing up to do. After 18-year-old Joey Rossi discovers his boyfriend has been cheating on him for 10 months, he's consumed by rage. Unfortunately, so is his 34-year-old mom, Gia, who is dealing with romance troubles of her own. When Gia and Joey redirect their anger into actual criminal activities, they're left with no place to turn but to Gia's ex Marco.
Out May 25
The Guncle by Steven Rowley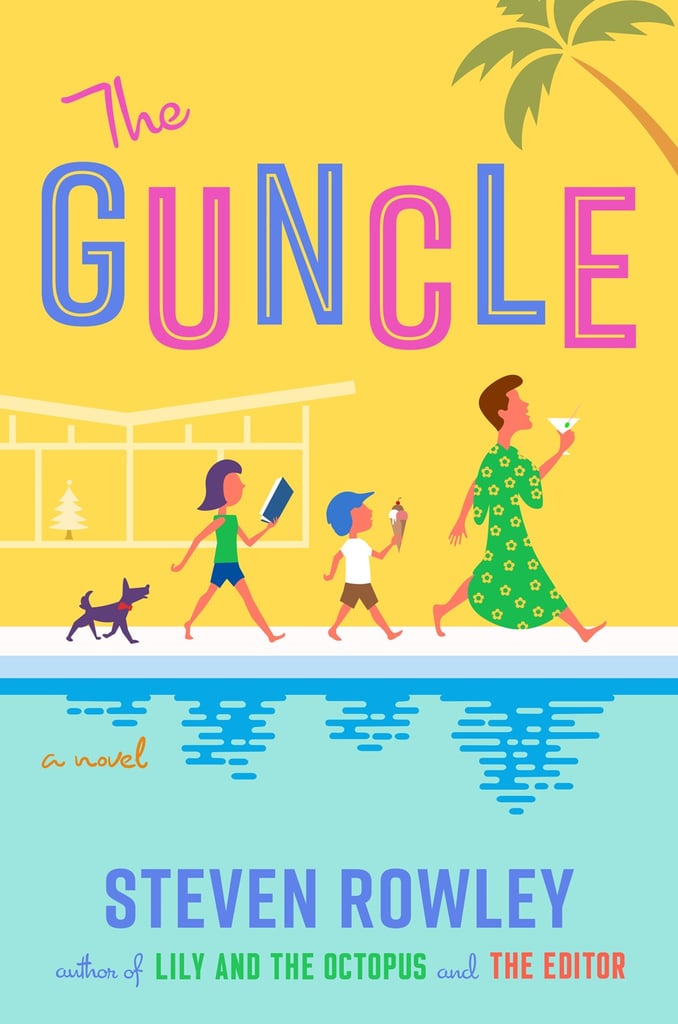 The Guncle [30] by Steven Rowley is a big-hearted, laugh-out-loud-funny kind of book that's sure to stay with you long after you turn the final page. The novel follows Patrick, a former sitcom star and the fun-loving guy known as GUP (Gay Uncle Patrick) to his little niece and nephew. However, when a family tragedy sends his niece and nephew to his Palm Springs home for an extended stay, Patrick is going to have to learn how to be more than just the fun uncle — even if doling out snacks is so much easier than trying to understand two tiny humans.
Out May 25
Imposter Syndrome by Kathy Wang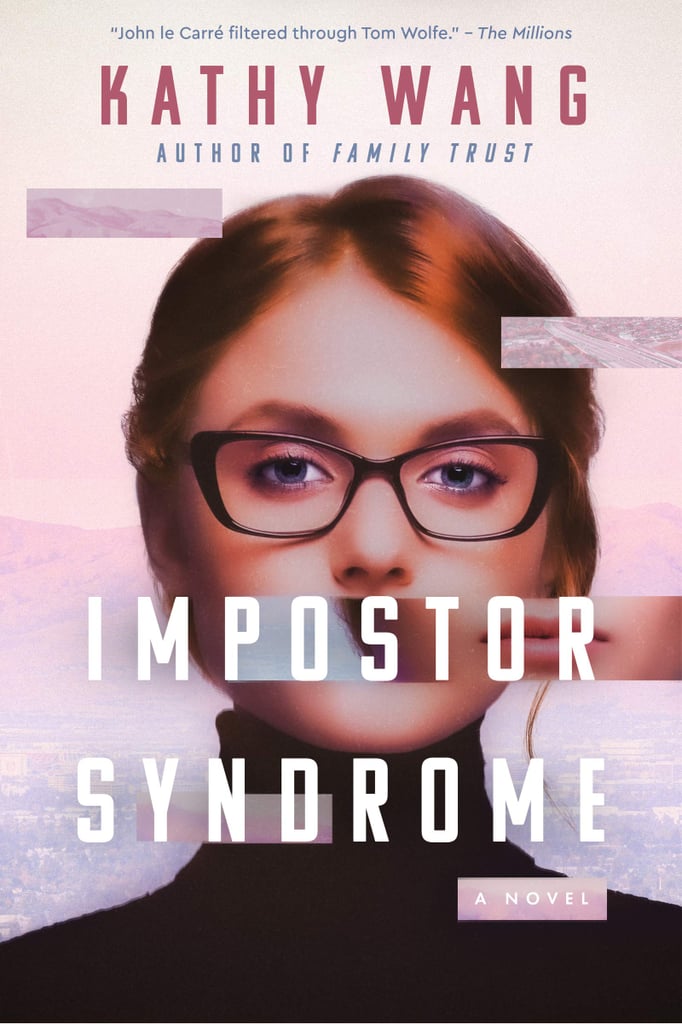 Imposter Syndrome [31] by Kathy Wang manages to be both an enticing thriller about two women playing a high-powered game of cat-and-mouse and a searing satire about the world of big tech companies. As the COO of the tech company Tangerine, Julia Lerner is one of the most powerful women in America, but she's also living a double life as a spy for Russia. Meanwhile, Alice Lu just realized there's a backdoor in Tangerine's security and the COO might just be the one exploiting it.
Out May 25
The Invisible Husband of Frick Island by Colleen Oakley
Colleen Oakley's The Invisible Husband of Frick Island [32] is the sort of book you want to live in thanks to its eccentric and lovable cast of characters. When Piper Parrish's husband died in a boating accident, her grief was so overwhelming, she continued on with her life as if her husband had never died. And the people of Frick Island followed suit. But with an ambitious journalist nosing around their small community, Piper's life, as well as the town's commitment to caring for the widow, may very well be upended.
Out May 25