Prepare yourselves, book-lovers, because summer 2021 came in hot with an abundance of must-read titles in every genre [1]. Not even the book industry was immune to the weirdness that was 2020, and as a result, major titles were delayed and the overall number of books released seemed to decline. However, things are definitely looking up this year as highly anticipated new releases from the likes of Helen Hoang, Stephen King, Taylor Jenkins Reid, and Jasmine Guillory have been making their way to bookstores. Add in buzzy debuts, truly breathtaking thrillers, and at least one book that delves into the backstage gossip from the world of the Real Housewives franchise, and it seems only fitting to declare summer 2021 the hottest season of the year for must-read new releases [2].
Ready to find your next favorite read? Then check out our list of the 52 books everyone will be buzzing about this summer [3].
— Additional reporting by Kalyn Womack
Competitive Grieving by Nora Zelevansky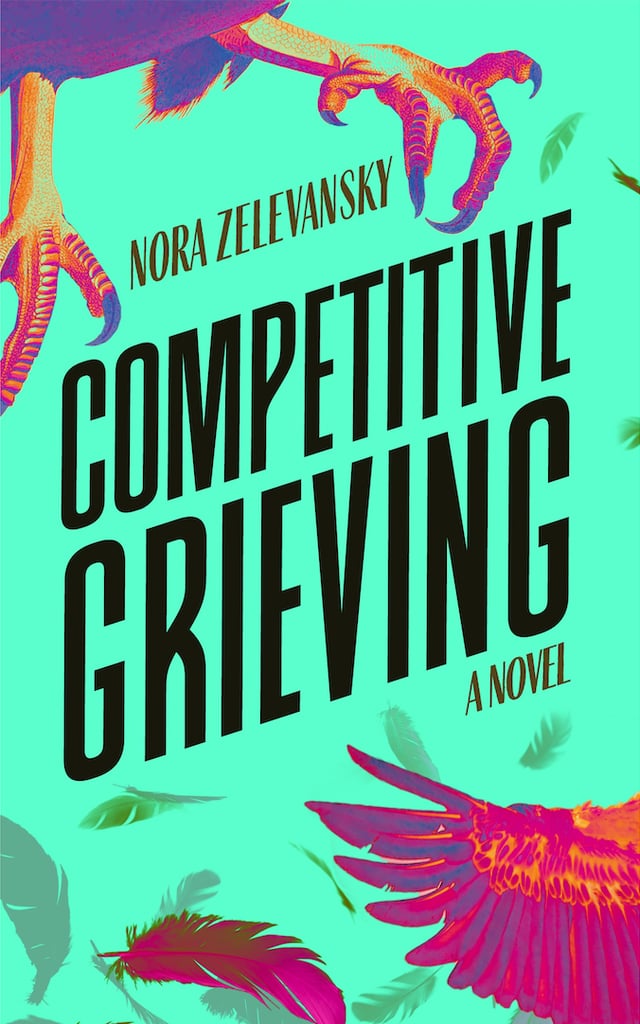 Nora Zelevansky (the author behind Will You Won't You Want Me?) is back with Competitive Grieving [4], a charming novel about death — specifically the death of Stewart Beasley, a rising TV star. After his unexpected passing, his best friend is left to dissect everything he left behind, from material possessions to complex relationships.
Last Summer at the Golden Hotel by Elyssa Friedland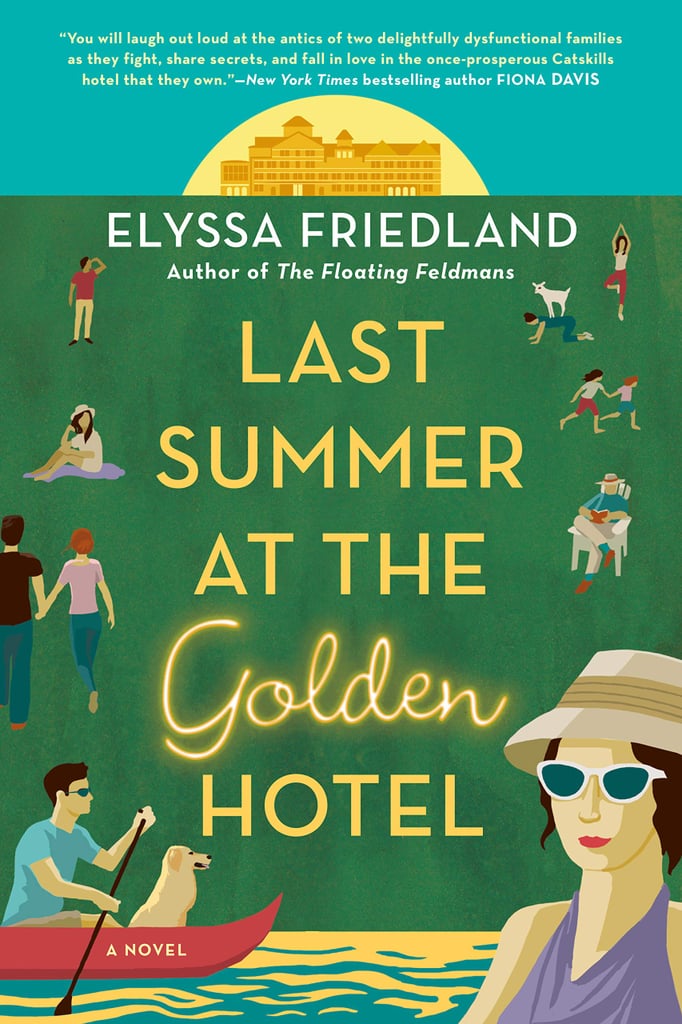 No need to spend money on a trip to the Catskills this summer when you can be transported there via Elyssa Friedland's Last Summer at the Golden Hotel [5]. It's been decades since the Goldman and Weingold families opened the luxurious Golden Hotel, and relationships — and business — aren't doing too hot. Can the latest generation save the resort as long-hidden secrets surface?
People We Meet on Vacation by Emily Henry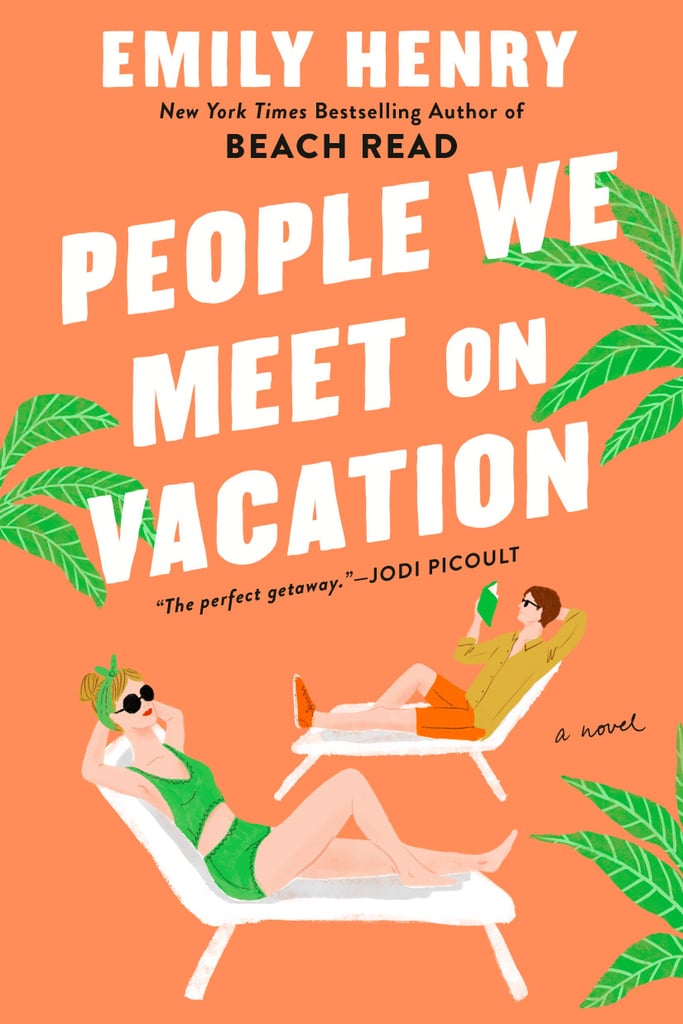 Beach Read was one of the best romance reads of 2020, and somehow Emily Henry's People We Meet on Vacation [6] is just as good (and dare we say it — maybe even better). Every summer for the past decade, Poppy and Alex have vacationed together, but after a falling out leaves them estranged for two years, Poppy knows she has just one chance to reunite with her friend. With everything riding on this one last vacation, she's ready to put her heart on the line to prove to Alex they're better together than they are apart.
The Guncle by Steven Rowley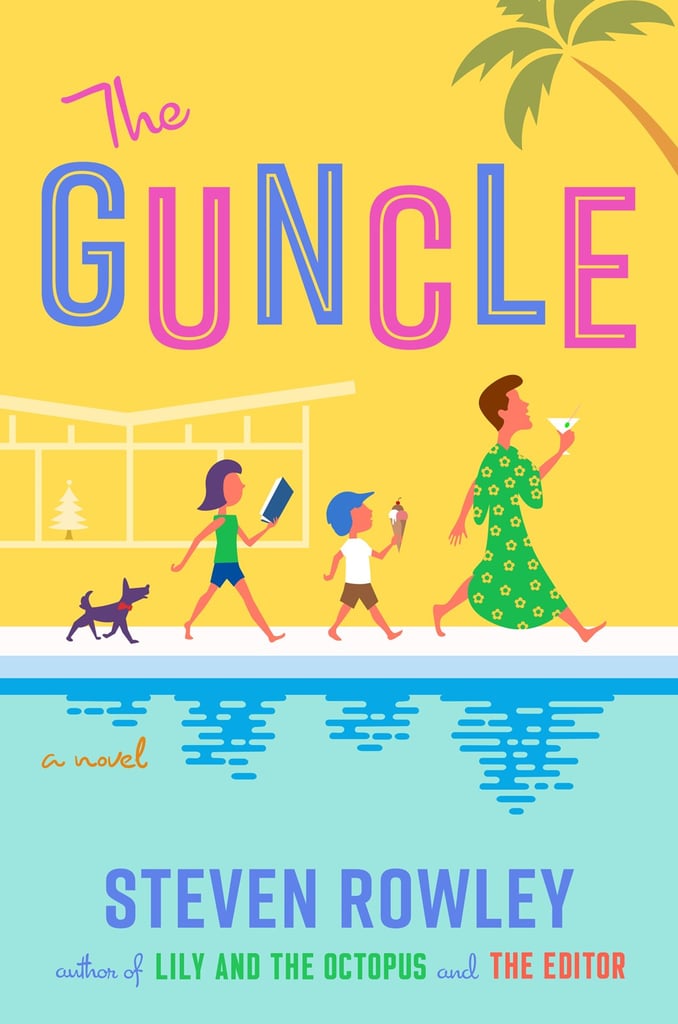 The Guncle [7] by Steven Rowley is a warm, hilarious story of a former sitcom star stepping up for his family in the wake of a crisis. Patrick loves being GUP (Gay Uncle Patrick) to his niece and nephew when his only job is doting on them during the holidays, but when he temporarily becomes the kids' guardian, he's forced to step outside of his comfort zone and embrace the responsibilities that come with caring for two kids whose lives have been totally upended.
The Housewives by Brian Moylan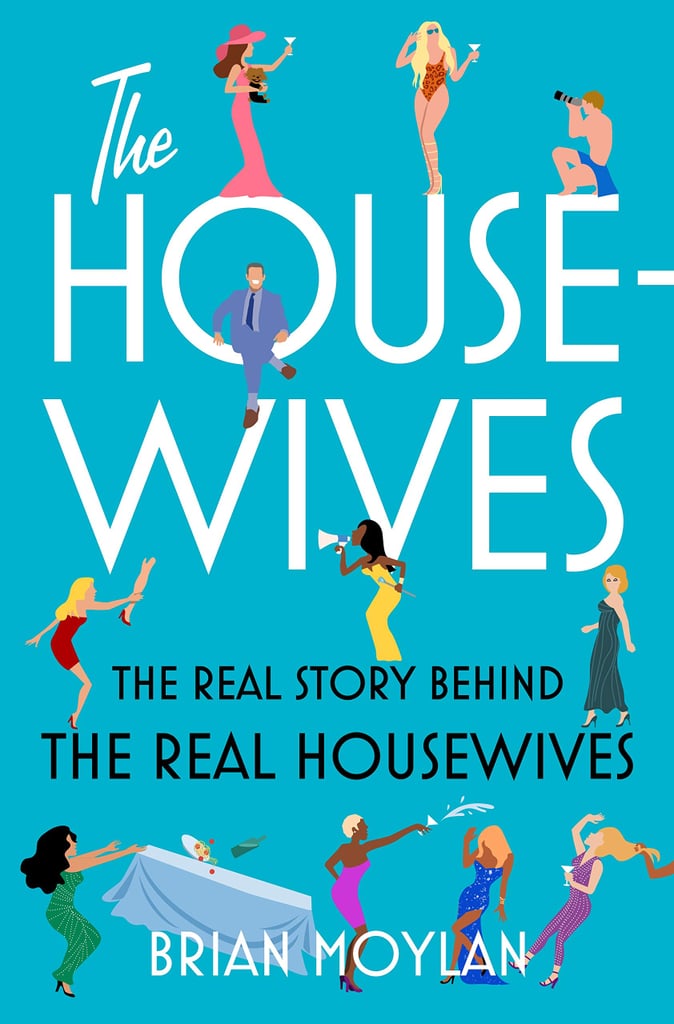 If Bravo's Real Housewives franchise is appointment TV in your house, then The Housewives [8] by Brian Moylan deserves a place in your beach bag this summer. Moylan's hilarious recaps of the various Housewives shows for Vulture are legendary within the fandom, and the book offers up more of the same with even more insider goodness, behind-the-scenes secrets, and fun factoids about all of your favorite cast members.
The Chosen and the Beautiful by Nghi Vo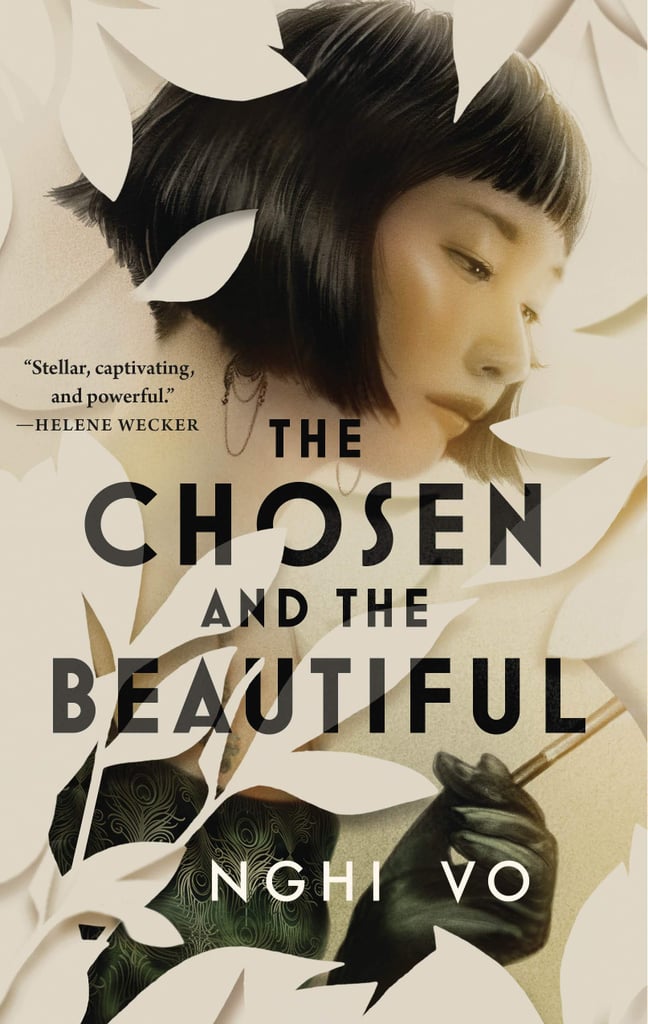 Nghi Vo's stunning debut, The Chosen and the Beautiful [9], is a magical, queer reimagining of The Great Gatsby that gives the story a wonderfully modern punch. Jordan Baker is a wealthy socialite living it up in the Jazz Age, but she's also a Vietnamese adoptee who never fully fits into the glittery world of her peers. But in truth, Jordan is just beginning to understand and harness the full extent of her power — literally and metaphorically — and when she shows high society the real her, she's sure to create a stir.
Golden Girl by Elin Hilderbrand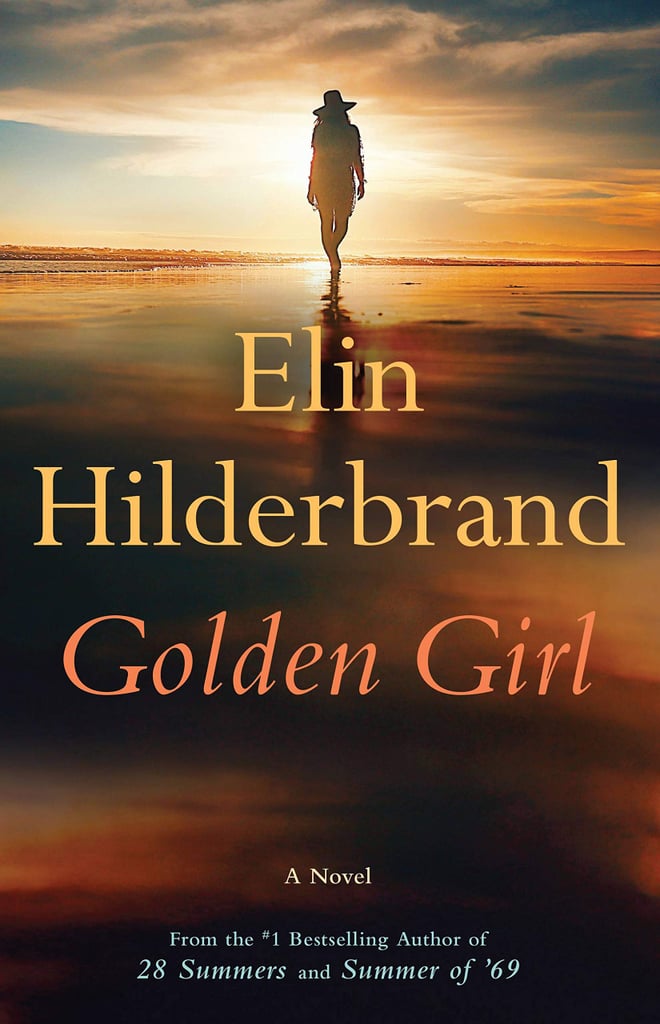 Elin Hilderbrand's beach reads are always terrific, but Golden Girl [10] is already a standout thanks to its emotional plot. One sunny day in June, prolific beach-reads author Vivian Howe is killed in a hit-and-run accident and ascends to the Great Beyond. Once there, she's given the opportunity to watch one more summer on Earth unfold — and potentially nudge her adult children's lives in the right direction in the process.
Instructions For Dancing by Nicola Yoon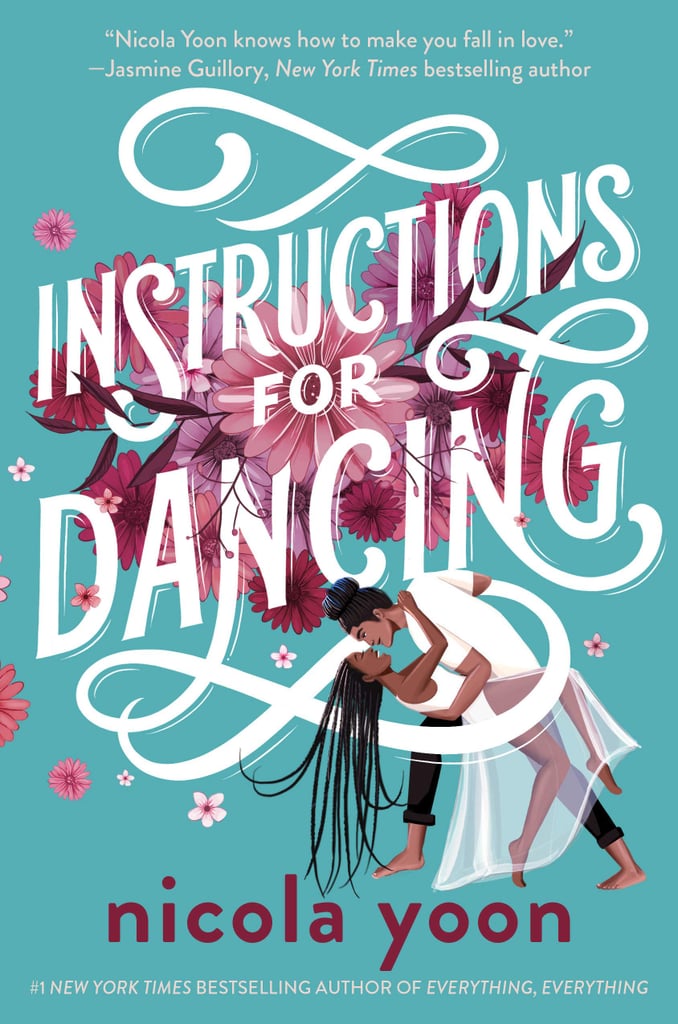 Bestselling author Nicola Yoon's third novel, Instructions For Dancing [11], might just make you swoon. When Evie Thomas realizes she only has to look at a couple to see how their relationship will end, she loses her faith in the power of love. However, when she begins taking dance lessons and falls for an adventurous boy named X, she's forced to confront her complicated feelings about love and romance straight on.
Malibu Rising by Taylor Jenkins Reid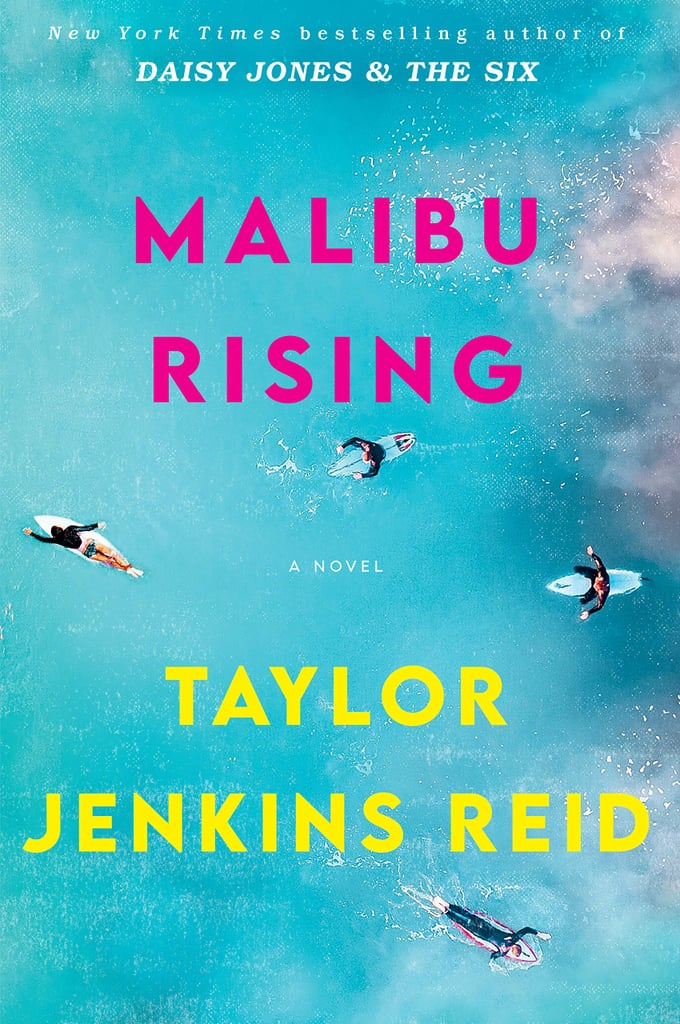 Taylor Jenkins Reid is back, and her latest book, Malibu Rising [12], is a sun-soaked family drama that takes place over the course of a single night. In August 1983, the four children of famed singer Mick Riva are preparing for their annual blowout party, but this year's bash is bound to take a dramatic turn. As the night unfolds, secrets are spilled and the family's mansion is destined to go up in flames as the siblings reckon with their past.
One Last Stop by Casey McQuiston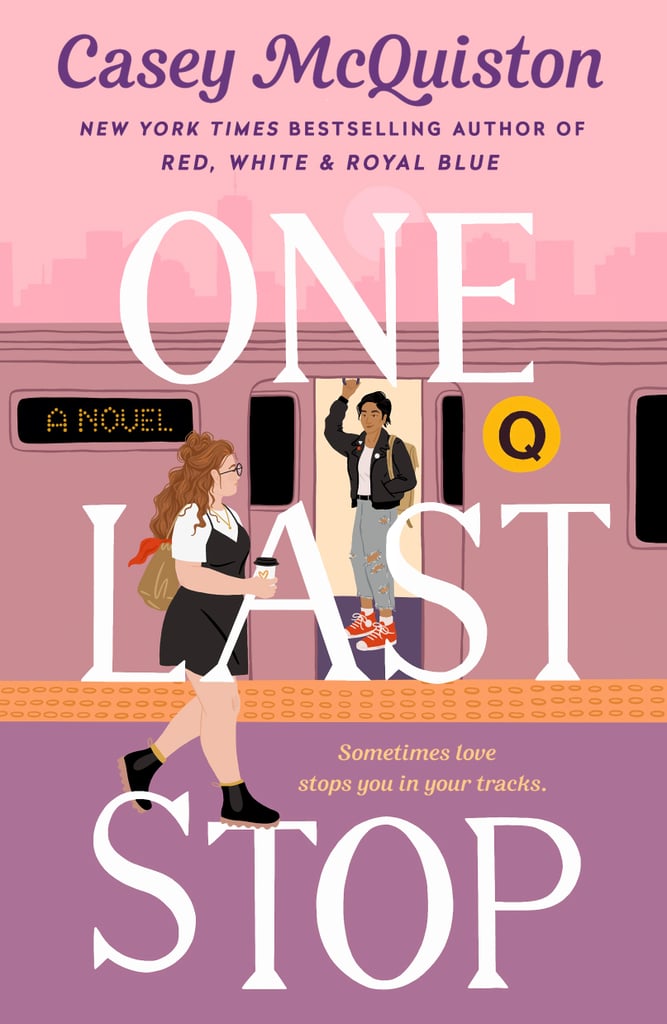 In 2019, Casey McQuiston's debut, Red, White & Royal Blue, became an instant hit, and her second book, One Last Stop [13], is every bit as charming and inventive as her first. August is a true cynic, and she's certain moving to New York will prove her wary suspicions about the world to be right. But when she falls hard for a punk-rock girl who is displaced in time on her subway commute, August begins to realize magic and love really do exist.
The Other Black Girl by Zakiya Dalila Harris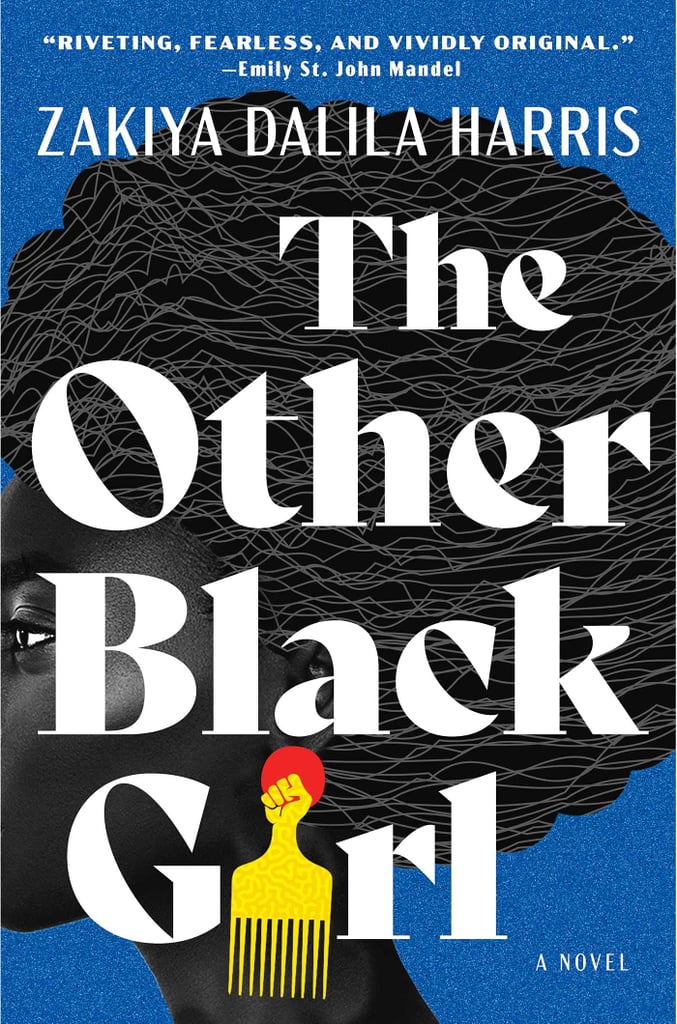 The Other Black Girl [14] by Zakiya Dalila Harris is a propulsive, timely workplace thriller that will keep you guessing until the very end. Set against the backdrop of New York's publishing world, the book follows 26-year-old editorial assistant Nella Rogers as her excitement over the hiring of a second Black employee, Hazel, quickly turns to dread when a series of threatening notes and frightening situations leaves her wondering if it's her new coworker or someone else entirely who is trying to drive her away.
Our Woman in Moscow by Beatriz Williams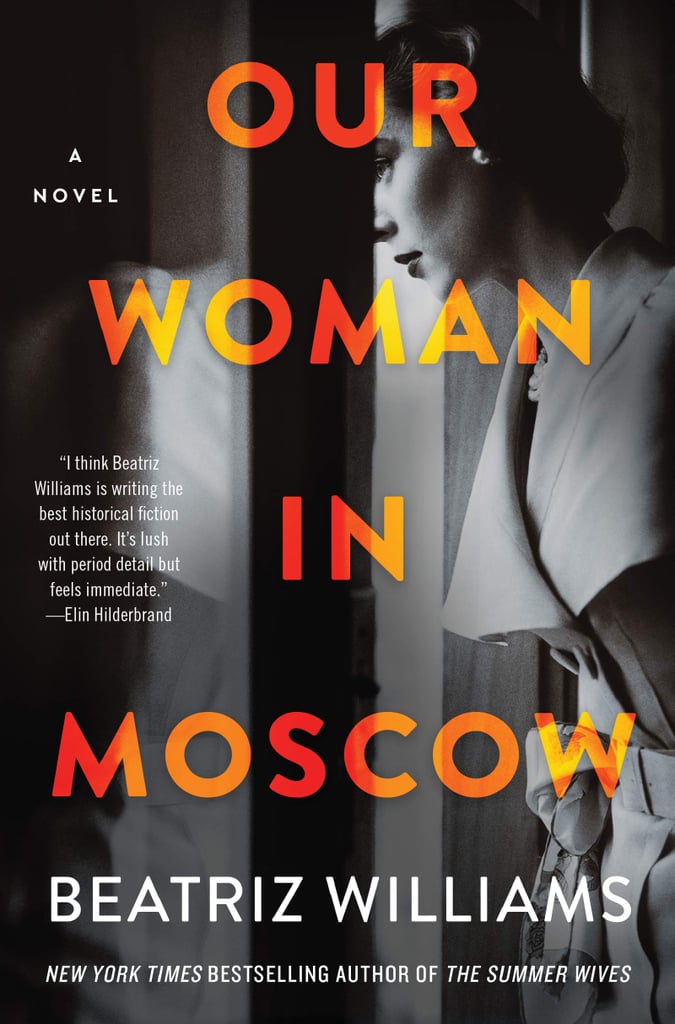 Set during the Cold War, Our Woman in Moscow [15] by Beatriz Williams is a heart-pounding story about the lengths a person will go to for their family. Four years after her twin sister disappeared with her husband and children, Ruth Macallister receives a postcard from her sister begging for help. Within days, Ruth is on her way to Moscow to pose as the wife of a counterintelligence agent in hopes of extracting her sister and her sister's family from Russia.
Seven Days in June by Tia Williams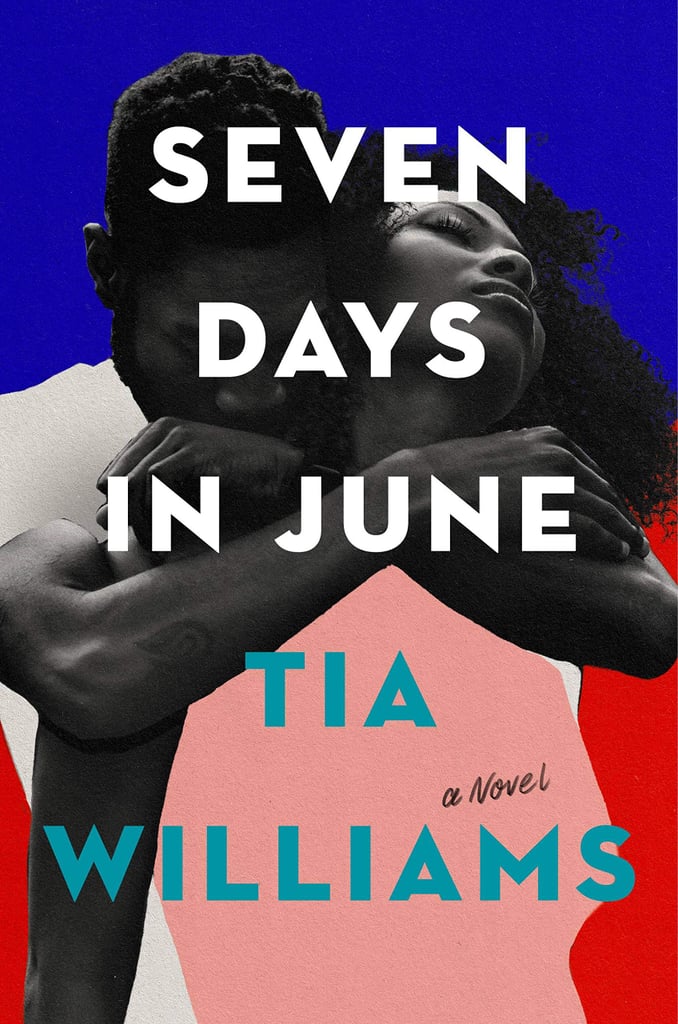 Seven Days in June [16] by Tia Williams is a sexy second-chance romance about two writers whose paths first crossed when they were teens. Erotica writer and single mom Eva Mercy doesn't want to let the literary world know she spent one week madly in love with award-winning author Shane Hall when she was a teenager, but when they reconnect at a book event, the spark between them reignites. But before they can move forward, they'll have to confront their past.
Somebody's Daughter by Ashley C. Ford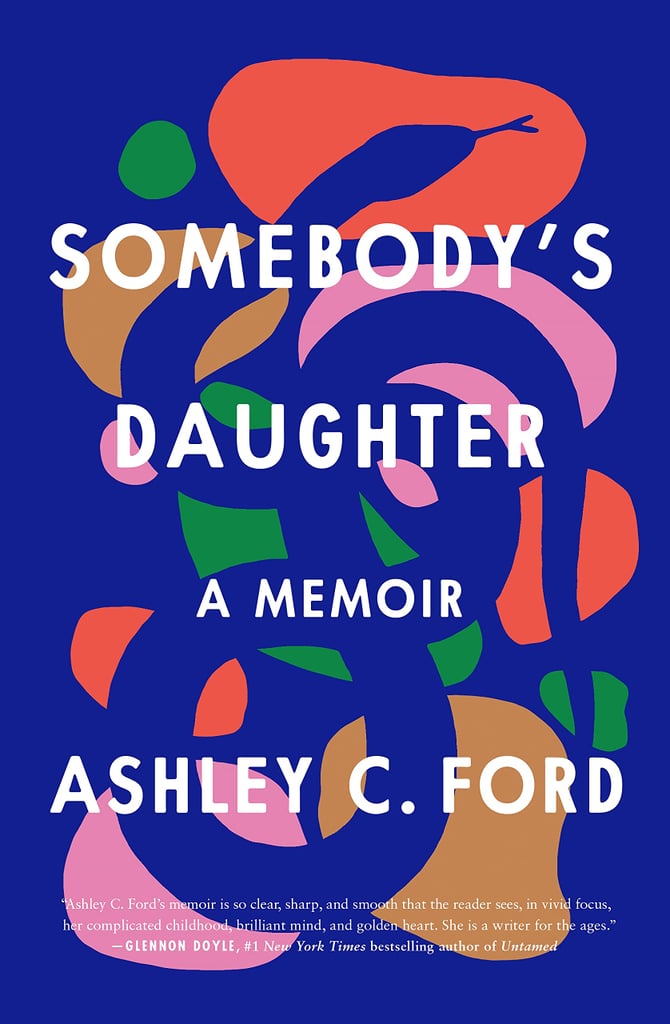 Somebody's Daughter [17] by Ashley C. Ford is set to be one of the year's most powerful memoirs. In the book, Ford recounts how she faced racial and social inequalities while growing up in Indiana. Most notably, she shines the spotlight on her father's incarceration, her complex relationship with her mother, and the trauma of being sexually assaulted by her boyfriend. At the heart of the memoir is an exploration of the far-reaching impact incarceration can have on a family, as well as Ford's personal coming-of-age story in the wake of discovering why her father was incarcerated in the first place.
Wendy, Darling by A.C. Wise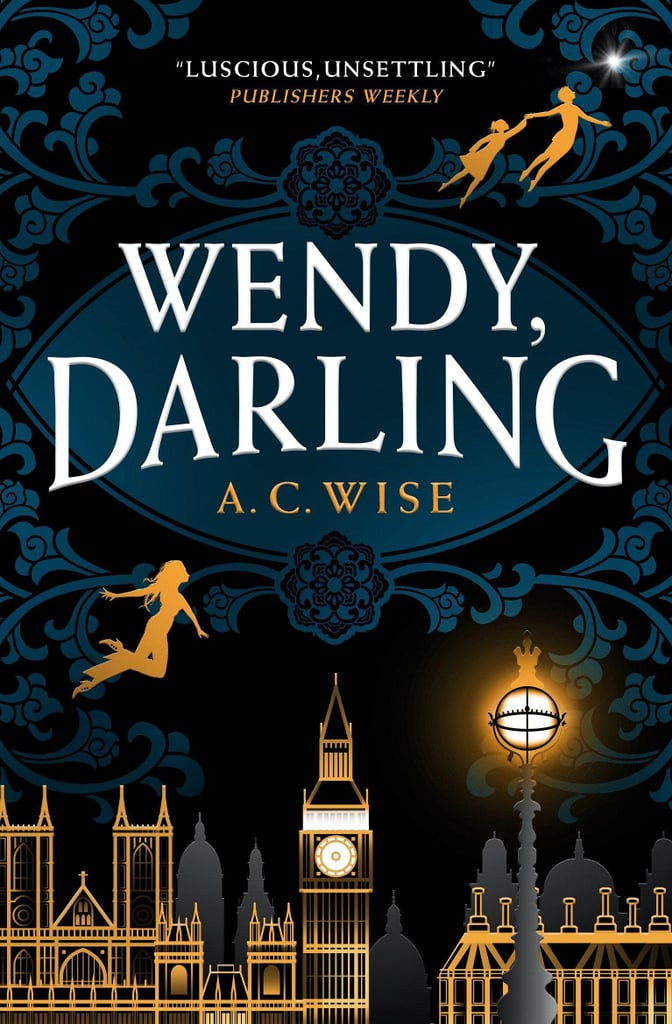 Peter Pan has always been an eerie story, but A.C. Wise's Wendy, Darling [18] makes it downright terrifying. Years after Peter whisked Wendy away to Neverland, he returns for Wendy's daughter, leaving her with no choice but to venture back to the island to save her child and face the dark truth about the haunting adventure that defined her childhood.
The Maidens by Alex Michaelides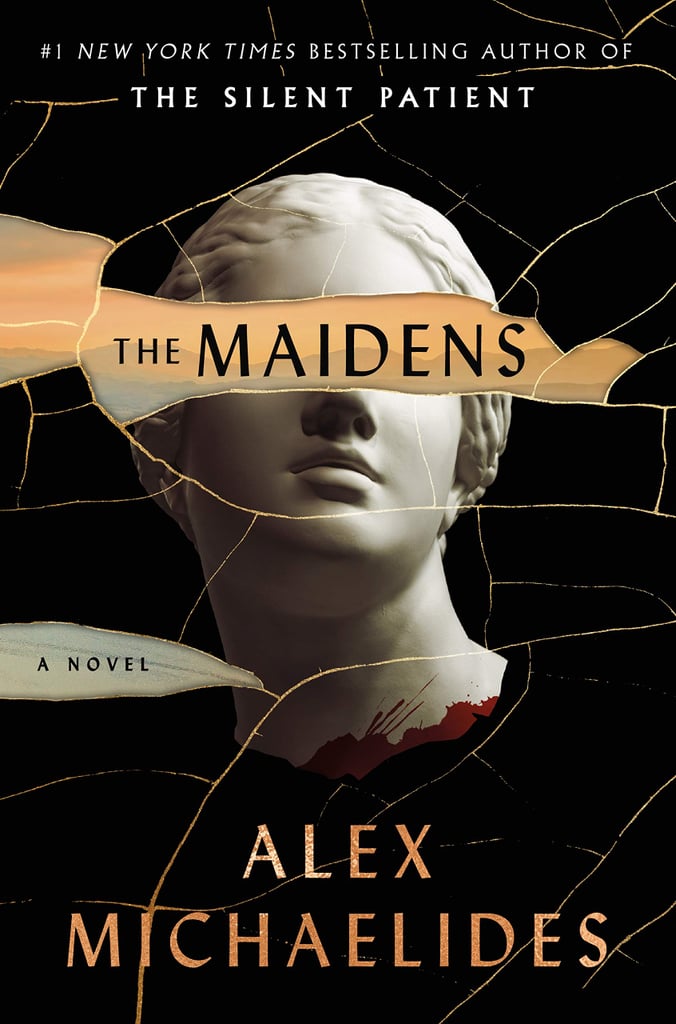 Alex Michaelides's latest novel, The Maidens [19], is a suspenseful tale of murder, a secret society, and a dangerous cat and mouse game all set within the hallowed halls of Cambridge. Group therapist Mariana Andros knows Edward Fosca, a beloved Greek-tragedy professor at the university, is a murderer, but in order to prove it she'll have to risk her reputation and her life.
The Wisteria Society of Lady Scoundrels by India Holton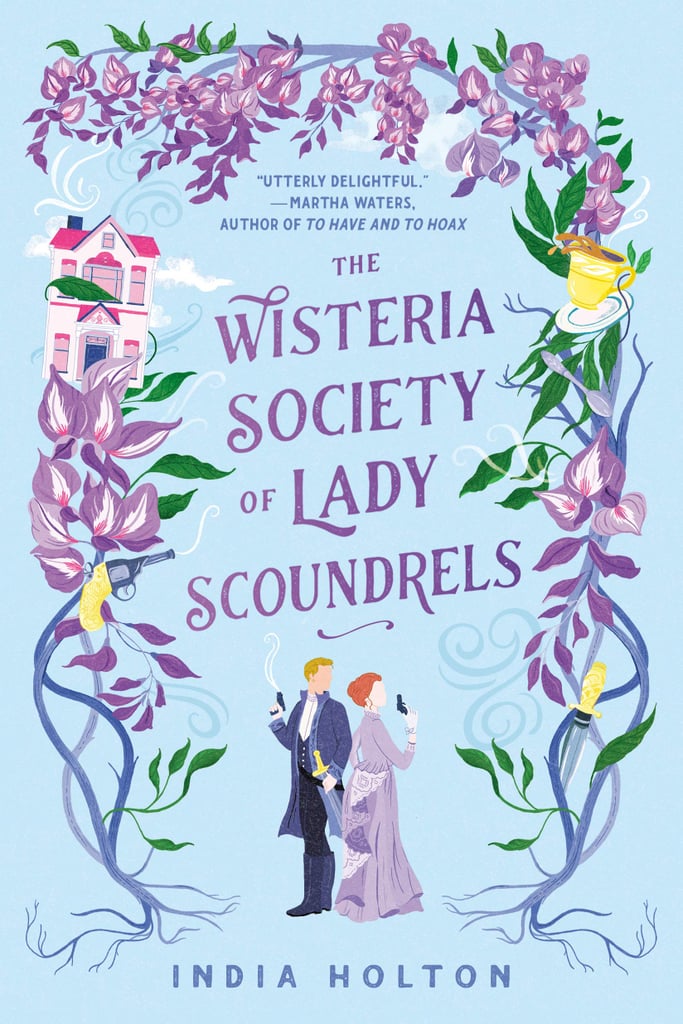 There's nothing prim or proper about India Holton's devilishly fun historical romance The Wisteria Society of Lady Scoundrels [20]. The story follows lady thief Cecilia Bassingwaite as she embarks on a journey to stop a nefarious plot, seduce her would-be assassin, and save her aunt all while cementing her reputation as one of the most formidable scoundrels in Victorian London.
The Disappearing Act by Catherine Steadman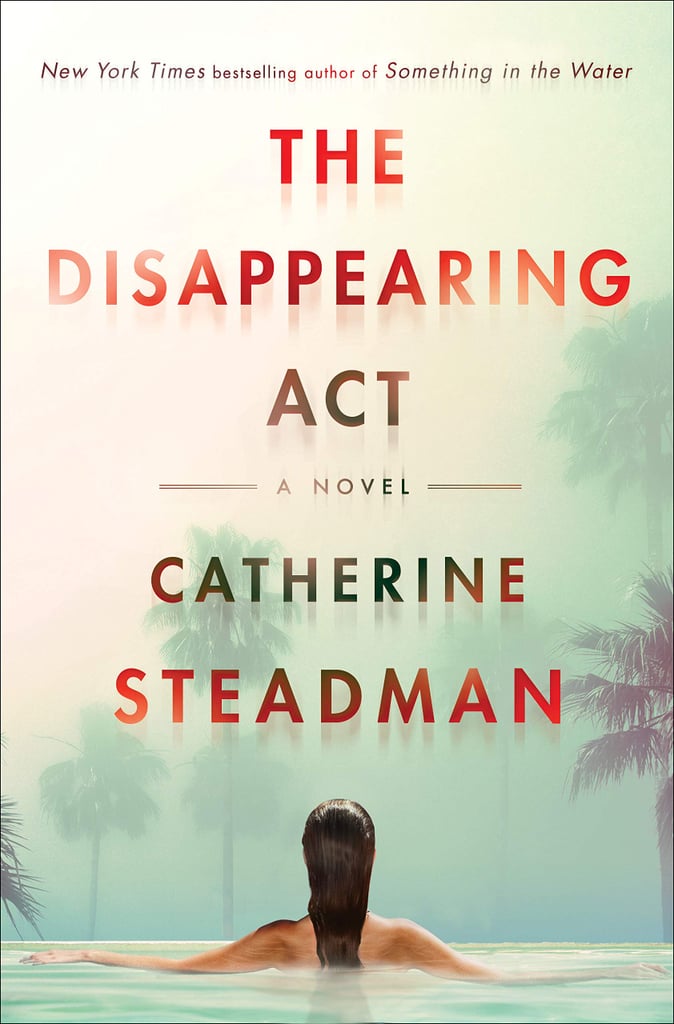 The cutthroat world of Hollywood proves to be downright deadly in The Disappearing Act [21] by Catherine Steadman. When British actor Mia Eliot heads to California in hopes of landing a role on a new TV show, she meets Emily, a fellow actor with a warm and easygoing disposition. Unfortunately, Emily goes missing the next day, and when she does show up on Mia's doorstep again, she's quite literally not the person she was before.
The Secret Keeper of Jaipur by Alka Joshi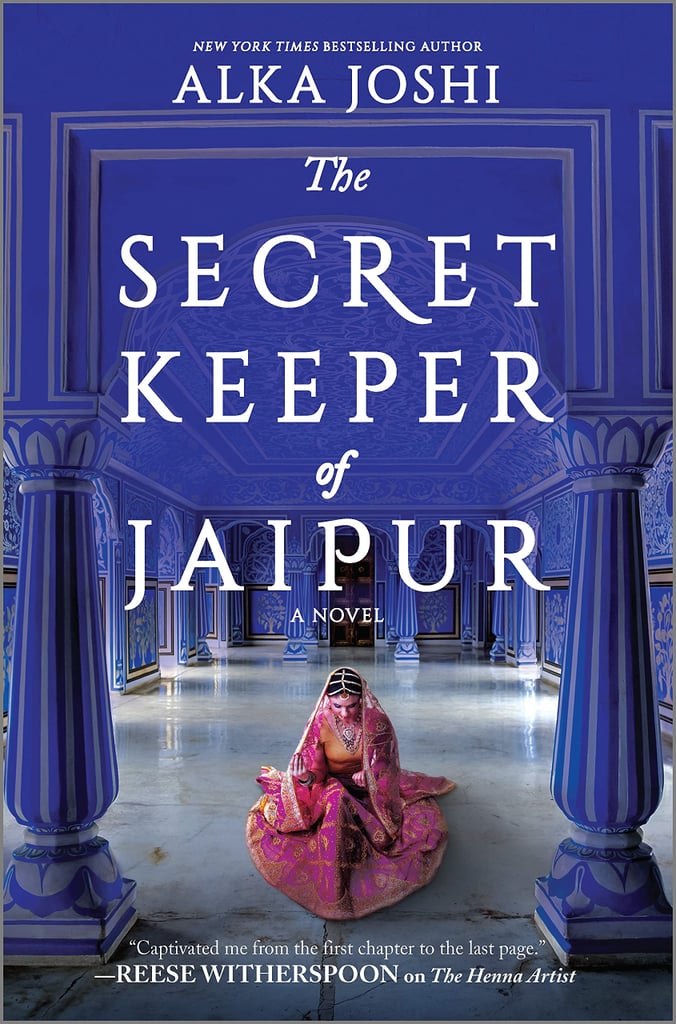 The Secret Keeper of Jaipur [22] by Alka Joshi is a sweeping tale of corruption, secrets, and one person's search for the truth. In 1969, Malik, the former protégé to a henna artist, begins an apprenticeship at the Jaipur Royal Palace that involves the construction of a new cinema. But when the cinema's balcony collapses, Malik will have to draw on all of his resources to unravel the dark truth behind the incident.
Survive the Night by Riley Sager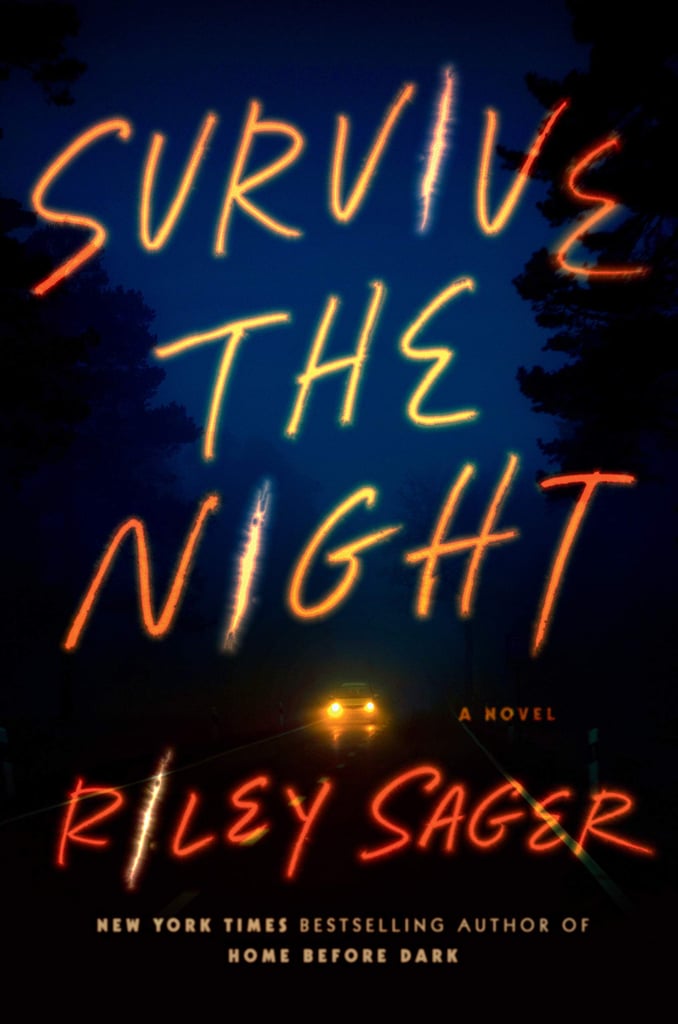 Riley Sager's latest thriller, Survive the Night [23], is a claustrophobic tale of terror. Set in 1991, the story follows horror-movie fan and college student Charlie Jordan as she agrees to ride home with a fellow student named Josh Baxter. But with a campus killer on the loose and her best friend recently murdered, Charlie begins to suspect the worst when Josh won't reveal what's in his trunk.
Everyone in This Room Will Someday Be Dead by Emily Austin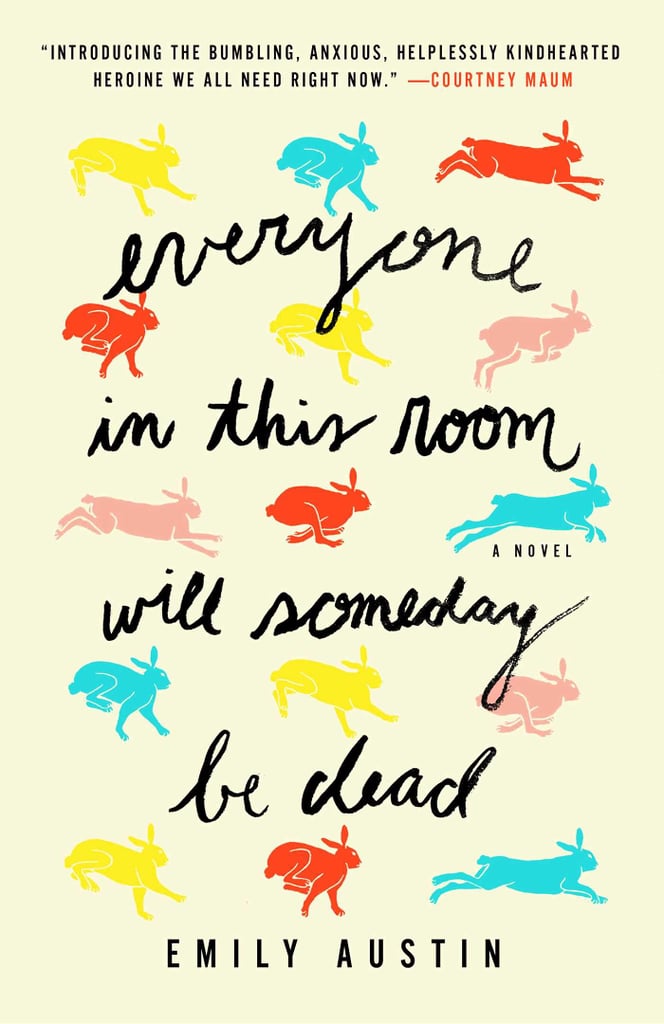 Everyone in This Room Will Someday Be Dead [24] by Emily Austin is a darkly funny novel about a well-meaning receptionist's good deed spiraling out of control. Gilda is an atheist lesbian with an intense love of animals who is just looking for a free therapy session when she visits the local Catholic church. But when a misunderstanding results in her becoming the church's new receptionist, she becomes obsessed with the death of her predecessor.
Half Sick of Shadows by Laura Sebastian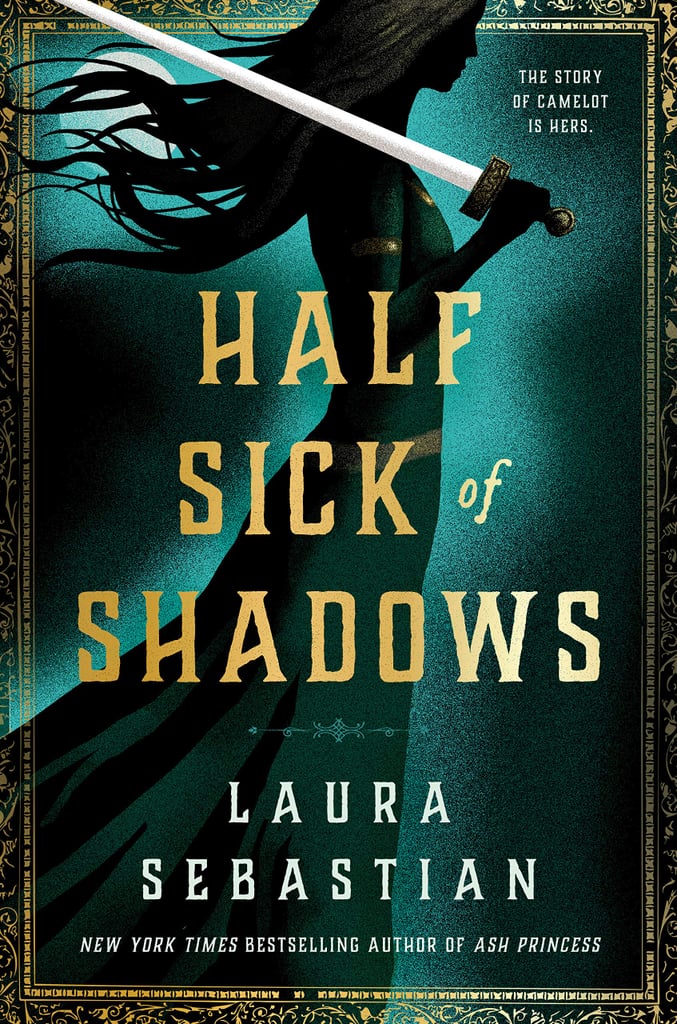 Laura Sebastian turns Arthurian legend on its head in her new fantasy epic Half Sick of Shadows [25]. Told from the perspective of the Lady of Shalott, the story follows Arthur and his friends as they leave Avalon behind for the far more dangerous world of Camelot.
Incense and Sensibility by Sonali Dev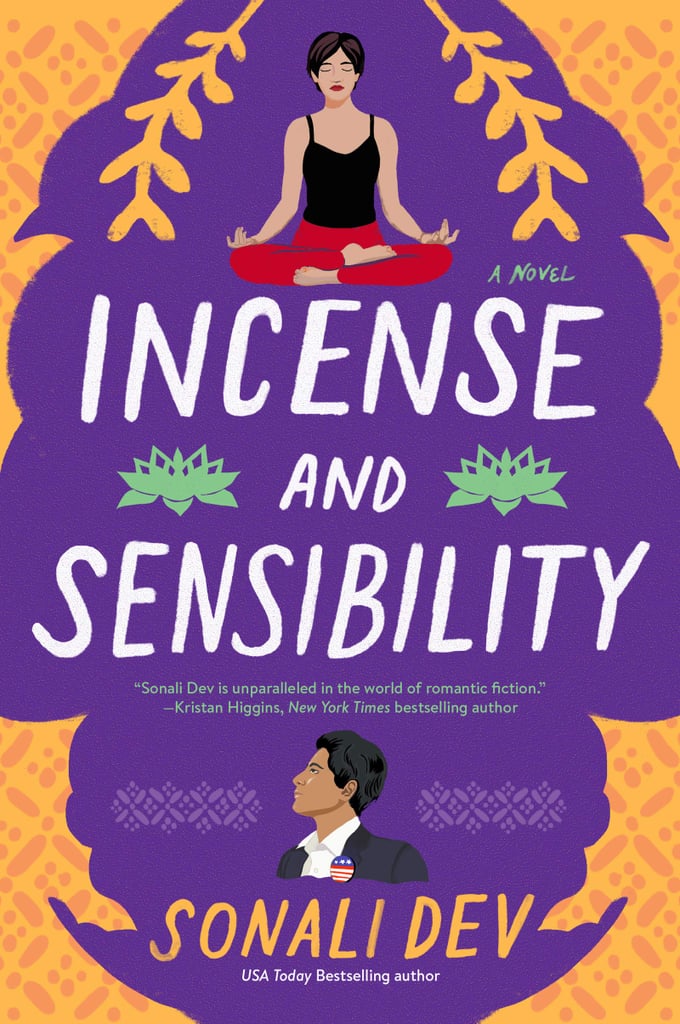 Jane Austen's Sense and Sensibility gets a modern, Indian American update in Sonali Dev's lovely second-chance romance Incense and Sensibility [26]. After a dangerous, hate-motivated incident at one of his political rallies, governor hopeful Yash Raje begins experiencing panic attacks. And as fate would have it, it seems the only person who can help him is stress management coach India Dashwood, who he spent one magical night with 10 years ago.
Island Queen by Vanessa Riley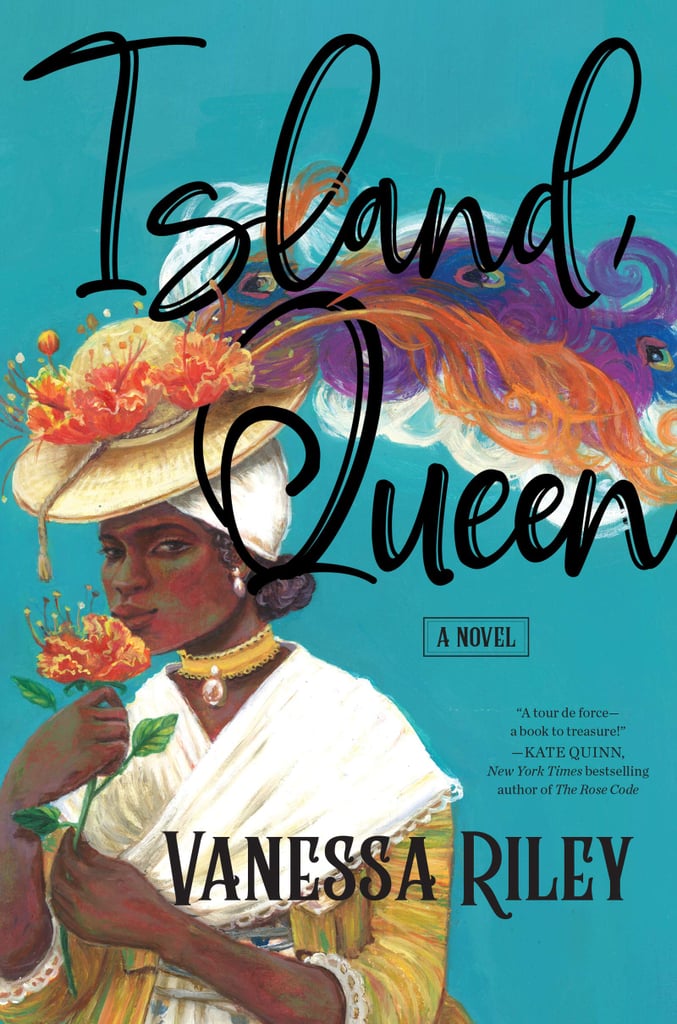 Based on the fascinating true story of Dorothy Kirwan, Island Queen [27] by Vanessa Riley is the story of Doll, a woman born into slavery who bought her freedom, as well as her mother's and sister's, from her Irish farmer father. As a free woman, Doll builds her own empire against all odds, and expertly navigates the perilous world of London's high society.
The Tiger Mom's Tale by Lyn Liao Butler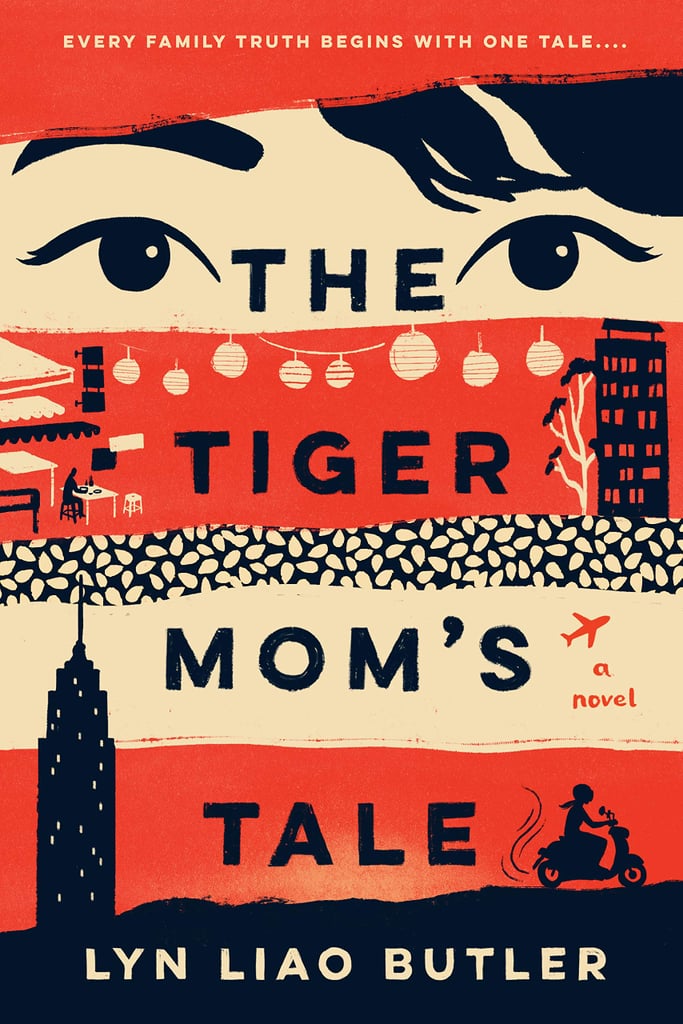 Lyn Liao Butler's debut novel, The Tiger Mom's Tale [28], follows a young woman who is struggling to balance her Taiwanese and American identities. When her father dies, New Yorker Lexa Thomas suddenly inherits his fortune. But the sudden windfall comes with strings: if she doesn't return to Taiwan, her Taiwanese family could lose their home and be left completely destitute without her support.
China Room by Sunjeev Sahota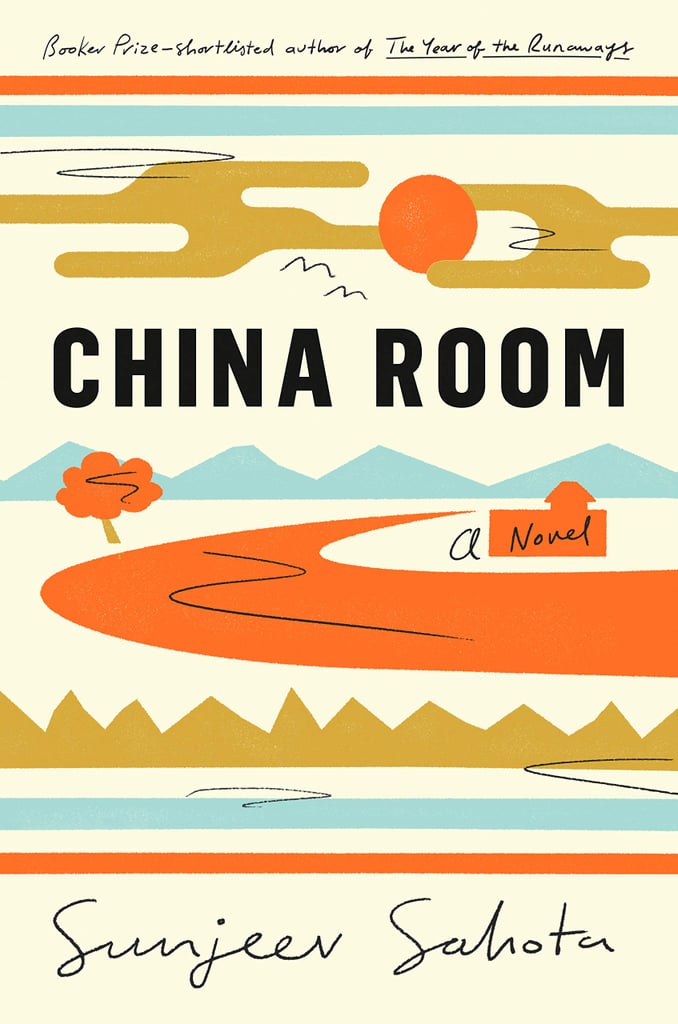 Told across two timelines, China Room [29] by Sunjeev Sahota is an engrossing story about people escaping the oppressive class systems designed to hold them back. In 1929, a new bride named Mehar is trying to discover the identity of her husband, after she and two other women were married to three brothers in one ceremony. Elsewhere, in 1999, a young man returns to his ancestral home in Punjab in hopes of becoming sober, but once there, he becomes intrigued by the mystery of the locked China room where the women in his family used to do their work.
The Final Girl Support Group by Grady Hendrix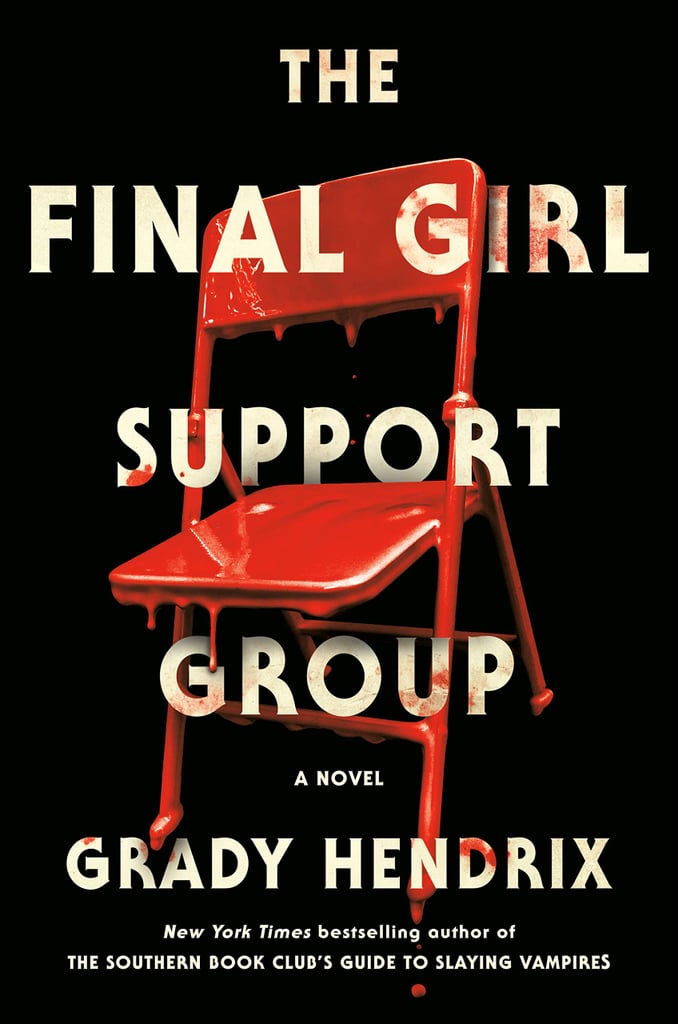 Horror aficionados, prepare to be wowed by Grady Hendrix's The Final Girl Support Group [30]. This loving homage to famed scary movies follows a group of five women who are all "final girls" who survived unthinkable terror. But when one member of their group doesn't show up for a meeting, the women realize someone out there is targeting them.
The Therapist by B.A. Paris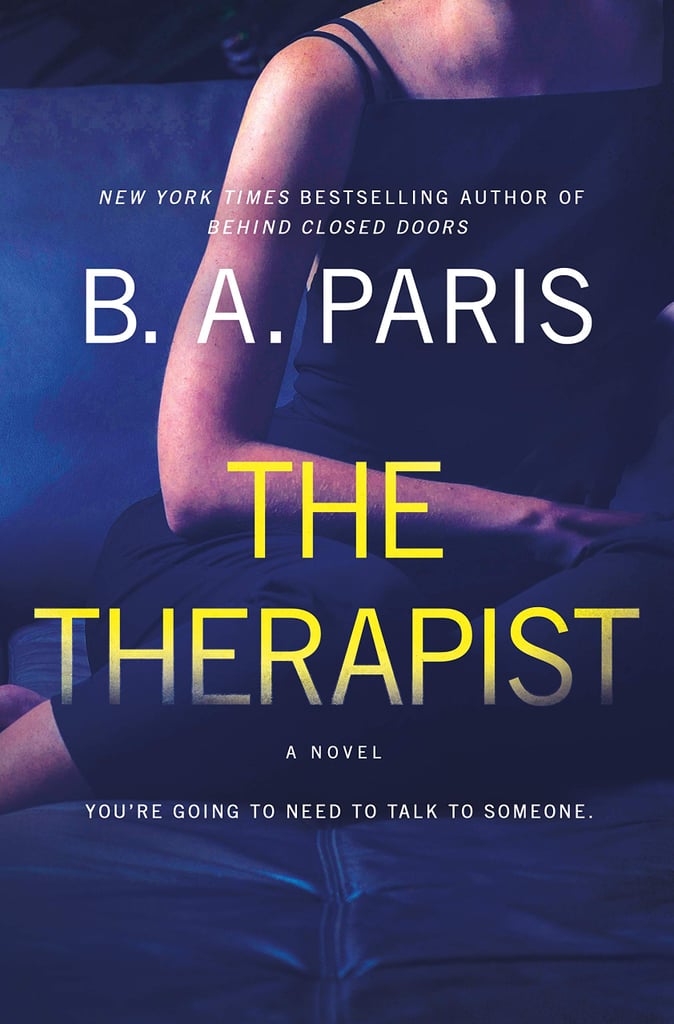 A perfect neighborhood is hiding some seriously dark secrets in The Therapist [31] by B.A. Paris. At first, Alice and Leo's new home in a gated community known as The Circle seems perfect. But when Alice discovers something terrible happened to the therapist who lived there before them, she begins to realize her new home isn't the safe haven she believed it to be.
While We Were Dating by Jasmine Guillory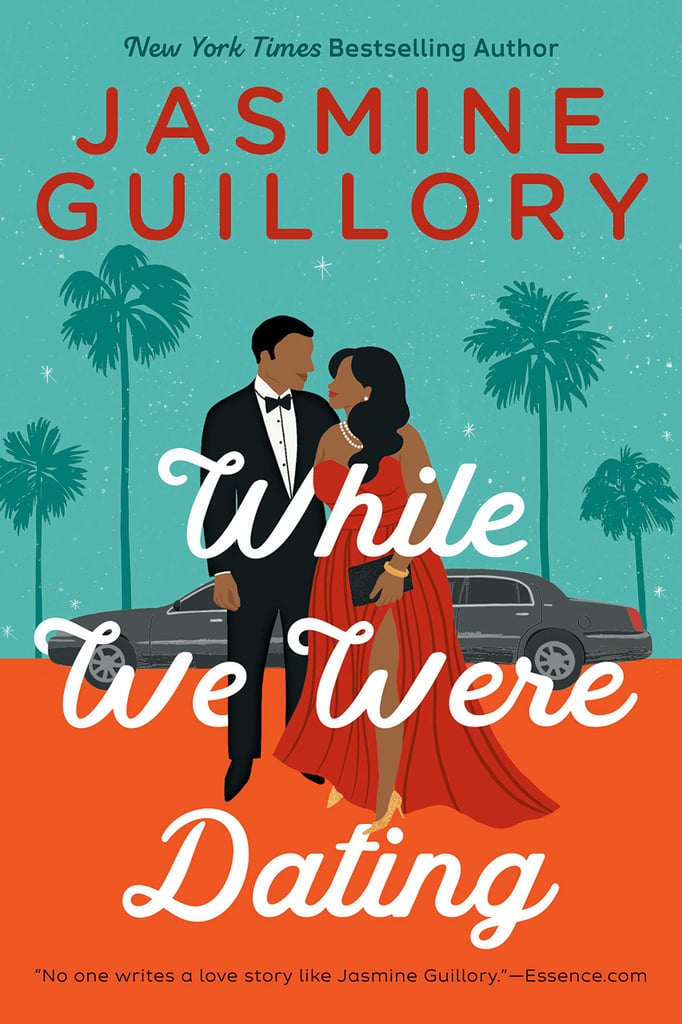 New York Times bestselling author Jasmine Guillory is back with another sexy, sweet romance. In While We Were Dating [32], ad exec Ben Stephens falls hard for rising Hollywood star Anna Gardiner even though he's never been one for serious relationships. What begins as a romance built around playful banter becomes real when Ben helps Anna out during a family crisis — leaving him with no choice but to figure out how to navigate the ins and outs of being a Hollywood boyfriend.
For Your Own Good by Samantha Downing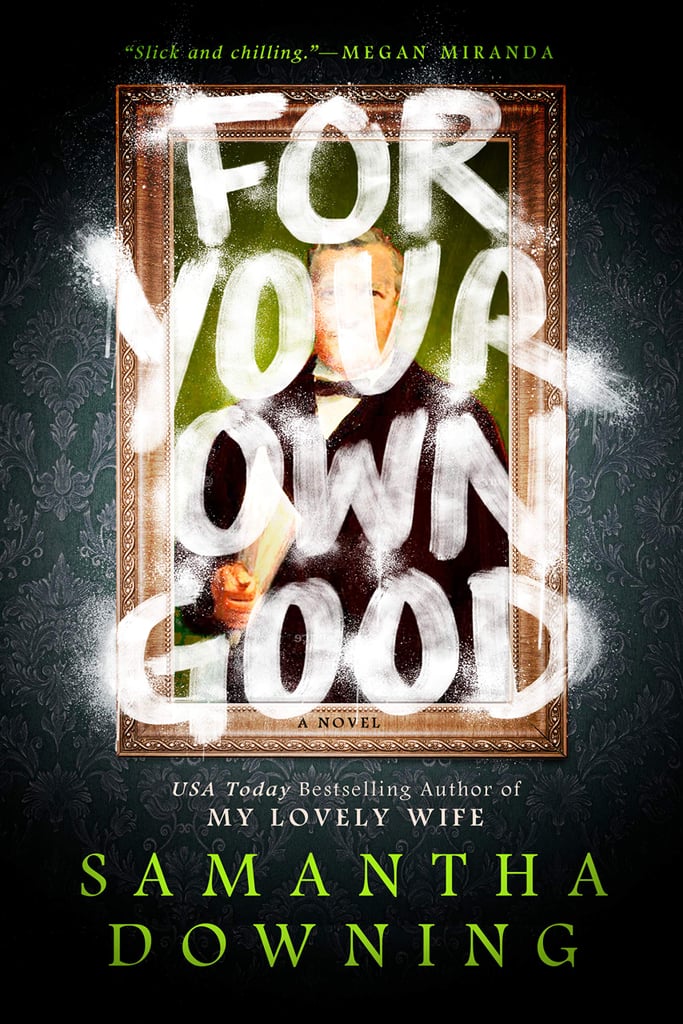 For Your Own Good [33] by Samantha Downing is a chilling story of a teacher who will go to any lengths to ensure his students live up to their full potential. Unfortunately, in Teddy Crutcher's eyes everyone at Belmont Academy — from the teachers to the parents — is getting in the way of him doing what's best for the children, and that's something he simply can't abide.
Isn't It Bromantic? by Lyssa Kay Adams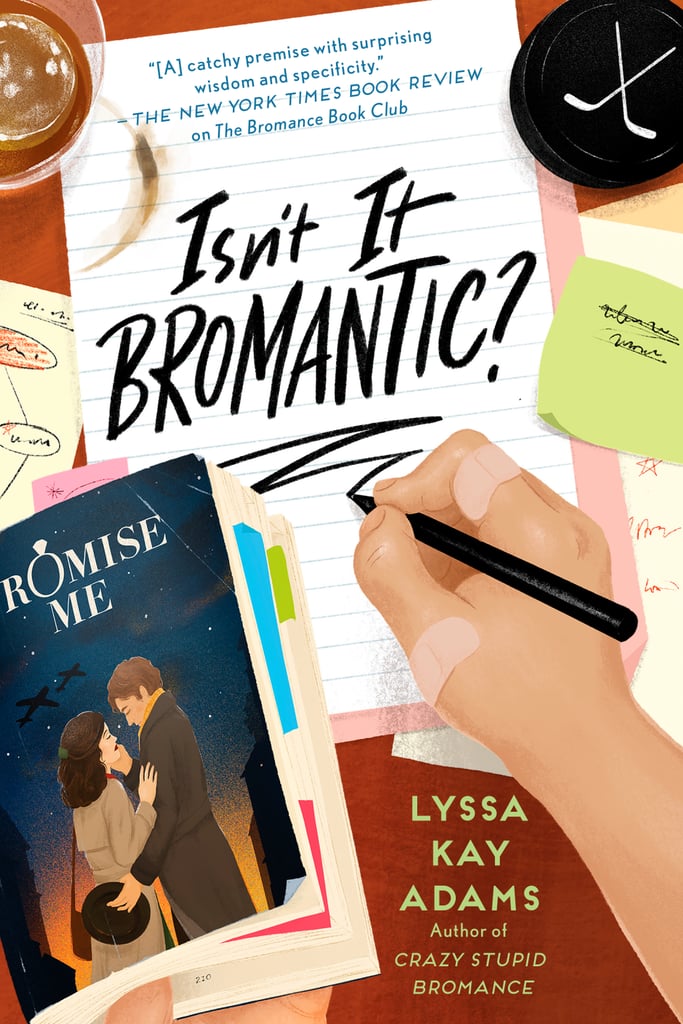 Lyssa Kay Adams's charming Bromance Book Club series continues with Isn't It Bromantic? [34], and this time it's the Russian's turn to find his happily ever after. Vlad, who is better known as the Russian to his book-club pals, has been in a marriage of convenience with Elena since he helped her escape Russia. But now Vlad is ready for a real love story both in his real life and in the pages of the book he's secretly writing.
She Who Became the Sun by Shelley Parker-Chan
Shelley Parker-Chan's She Who Became the Sun [35] is a sprawling fantasy reimagining of the rise of the founding emperor of the Ming dynasty. In 1345 China, two siblings are given two different fates: the boy is destined for greatness, while the girl is destined for nothingness. But when her brother dies, Zhu assumes his identity in order to become a monk, and it quickly becomes apparent she has assumed his fate as well.
Just One Look by Lindsay Cameron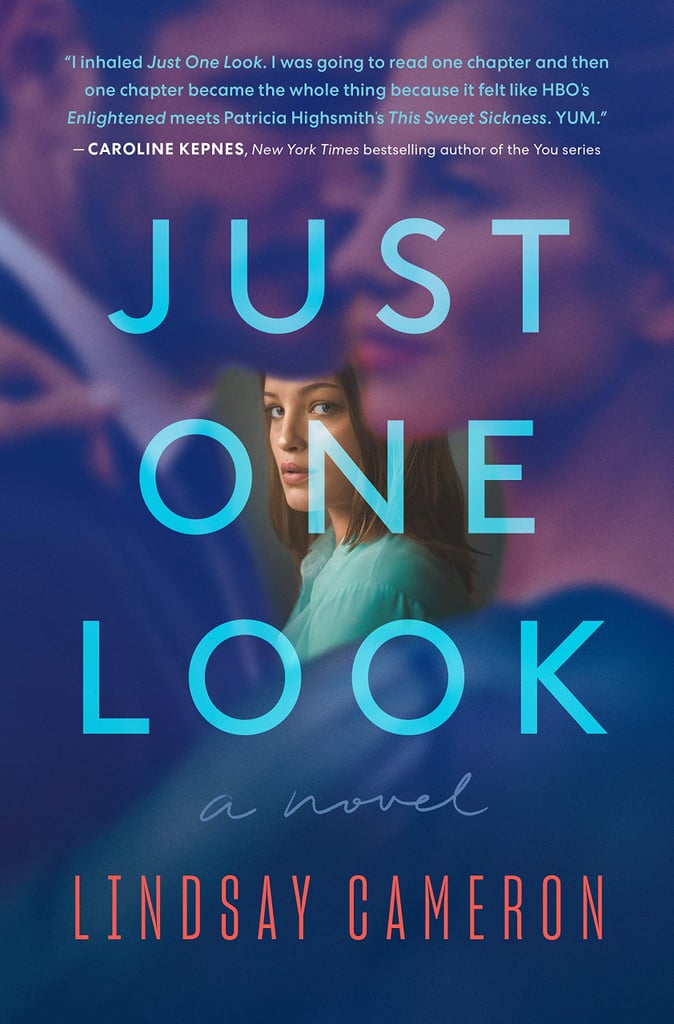 Just One Look [36] by Lindsay Cameron will leave you chilled to the bone. This thriller is a psychological tale of obsession that begins when a woman named Cassie Woodson starts reading the private emails between a partner at the firm where she works and his wife. Soon, Cassie's fascination with their life turns into a certainty that she can take the wife's place if she really puts her mind to it.
Not a Happy Family by Shari Lapena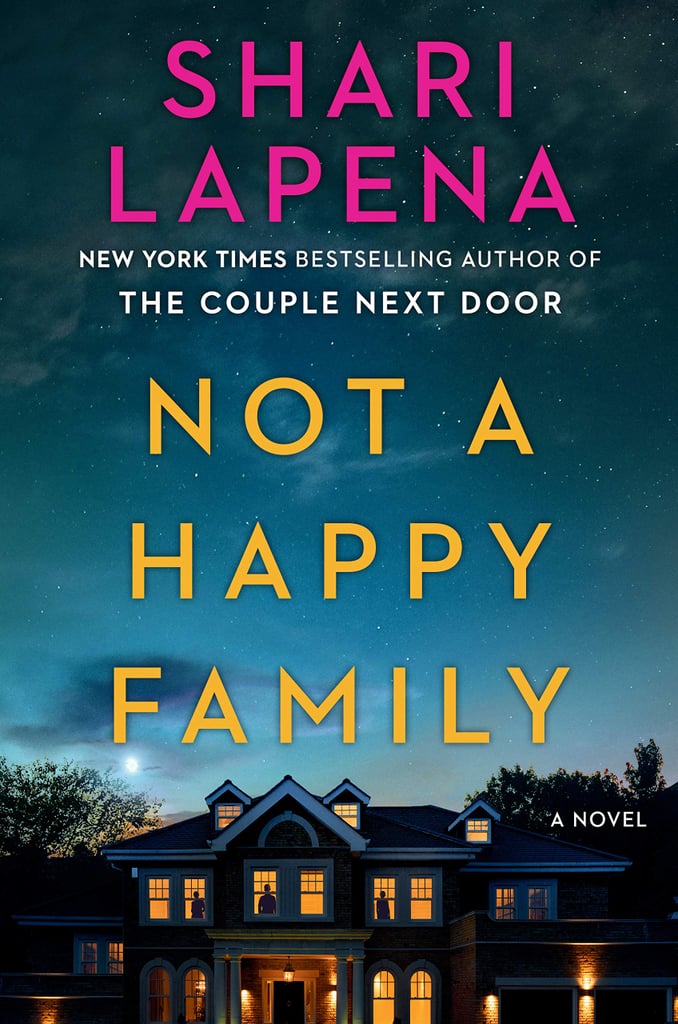 What starts as typical family drama turns deadly in Shari Lapena's Not a Happy Family [37]. Shortly after having Easter dinner with their three adult children, wealthy couple Fred and Sheila Merton are murdered, leaving their kids as the prime suspects in the eyes of the police.
All's Well by Mona Awad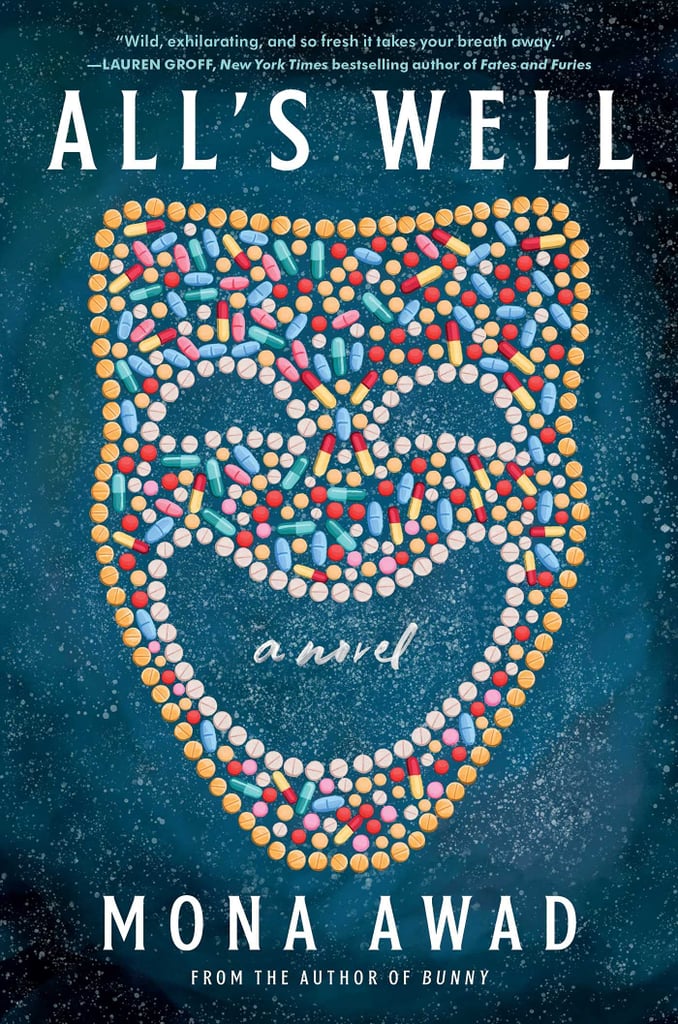 All's Well [38] by Mona Awad is razor sharp and wickedly funny. Since a terrible accident left her with chronic pain, college theater director Miranda Fitch's life has been a living hell. Now, all she wants to do is put on a successful production of Shakespeare's All's Well That Ends Well. Unfortunately, her students are demanding a performance of Macbeth instead. Just when it looks like she'll have to admit defeat, three strange benefactors arrive to assure Miranda the show will go on as planned and the world will finally see (and believe) her pain.
Billy Summers by Stephen King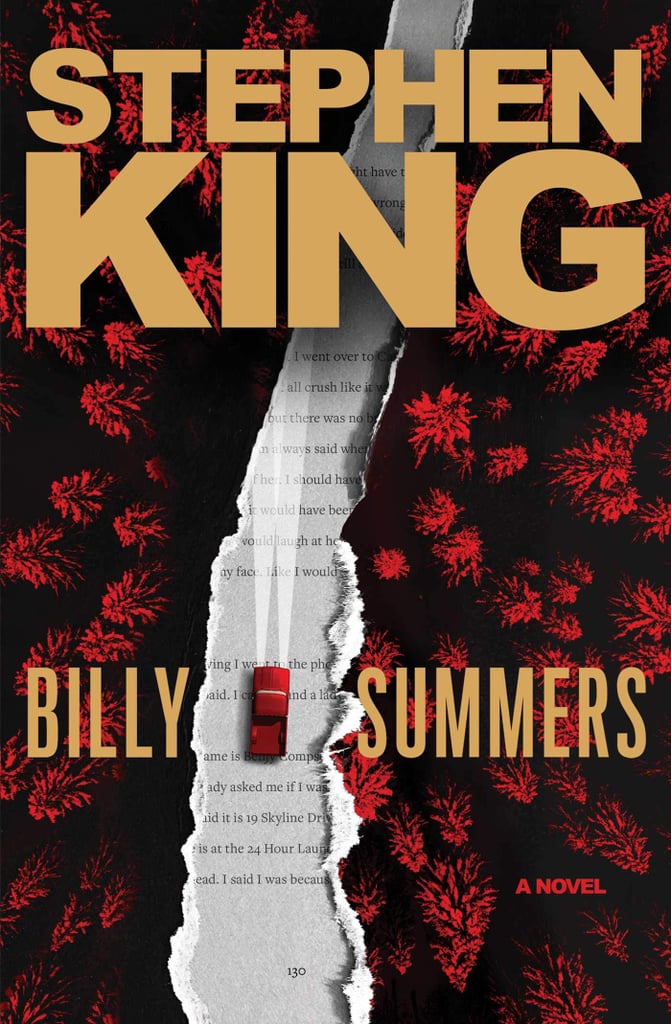 Stephen King's latest novel is a reminder that even though he's the master of horror, he's equally adept at writing engrossing character-driven novels. Billy Summers [39] follows the titular character, who is a war veteran and one of the best assassins around. But Billy lives by a code — he only kills truly bad men. With just one last job to do before he retires for good, the veteran sets out on a journey of redemption that will take him into the heart of small-town America.
The Guilt Trip by Sandie Jones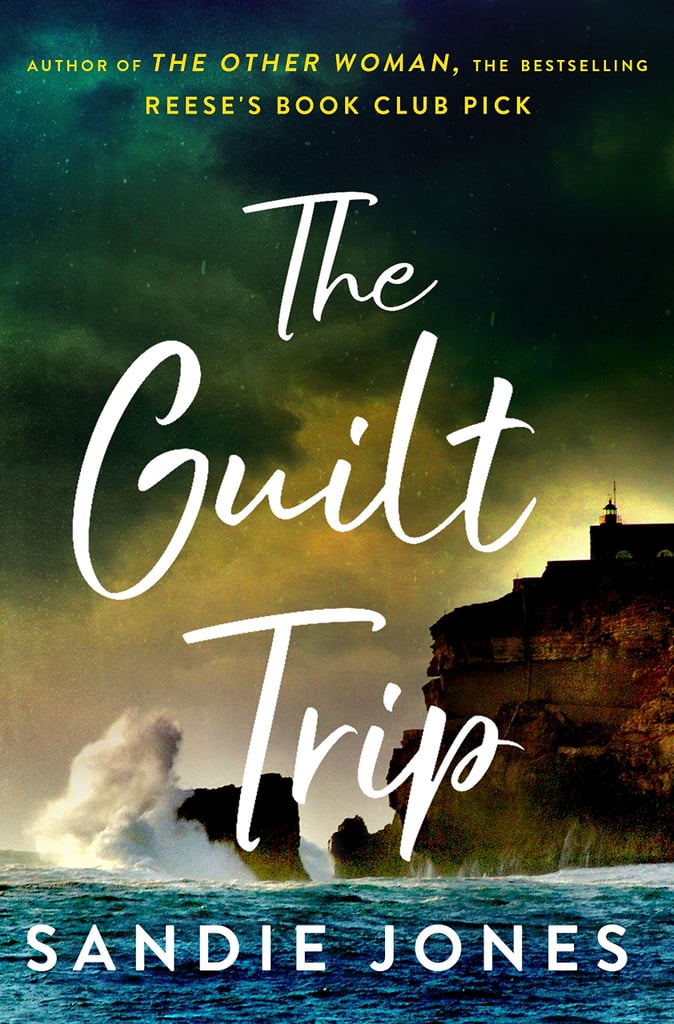 A wedding [40] weekend devolves into a nightmare in The Guilt Trip [41] by Sandie Jones. When six old friends descend on a villa in Portugal to celebrate the wedding of their pal Will, things quickly take a dark turn as a misunderstanding leads the entire group to turn on one another.
If the Shoe Fits by Julie Murphy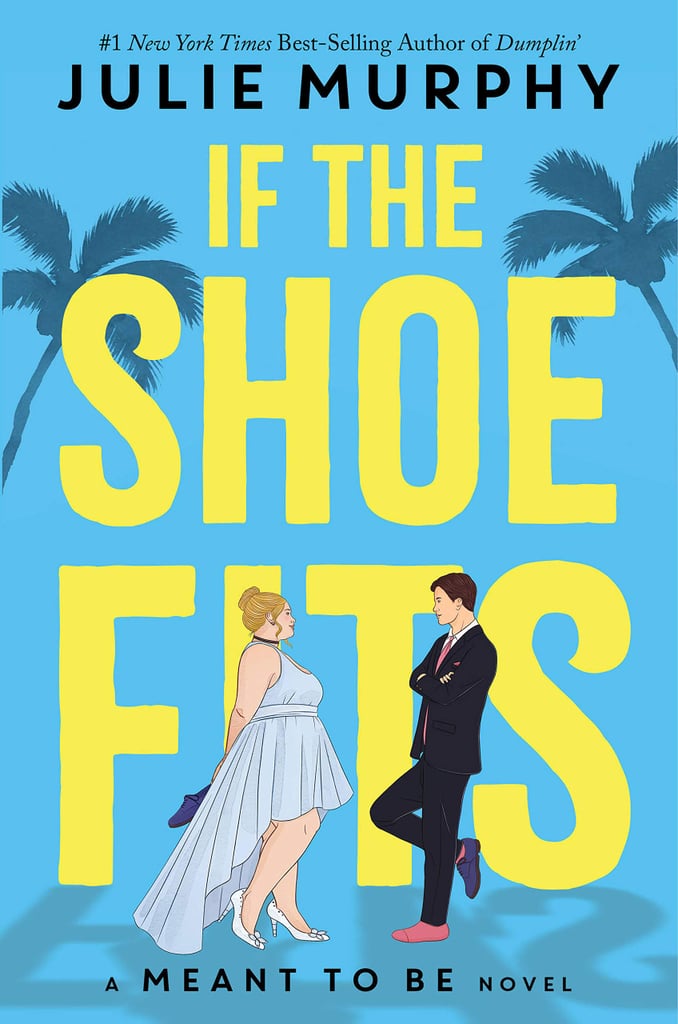 The worlds of Cinderella and The Bachelor [42] collide in Julie Murphy's modern-day body-positive fairy tale If the Shoe Fits [43]. When Cindy moves back in with her stepmother, the executive producer of the hit dating show Before Midnight, the last thing she expects to do is fill in for a contestant who dropped out of the program. Now Cindy and her homemade designer shoes are in the national spotlight. And while she initially saw the show as a way to give her fledgling career a boost, she soon finds she's falling for the show's Prince Charming for real.
Mercury Boys by Chandra Prasad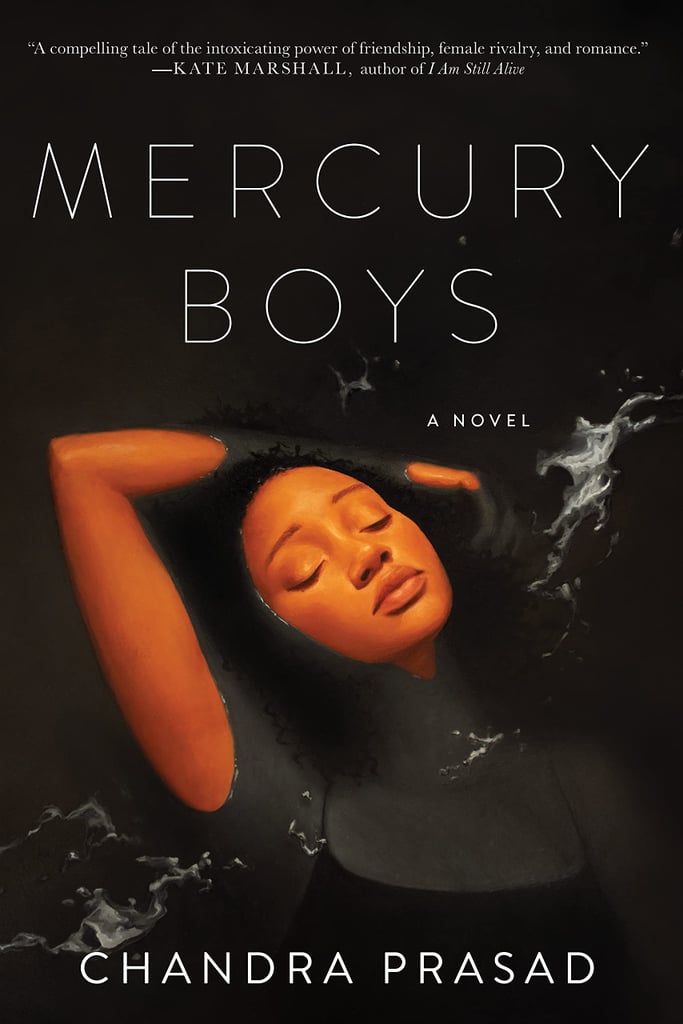 In Mercury Boys [44] by Chandra Prasad, 16-year-old Saskia Brown discovers a unique gift: when she touches a vial of mercury and an old daguerreotype (a forerunner to the photograph), she can visit a boy from the past in her dreams. Saskia shares her secret with her classmates in hopes of making friends at her new school, but it doesn't take long for jealousy and secrets to threaten their fledgling secret society.
Once There Were Wolves by Charlotte McConaghy
Once There Were Wolves [45] by Charlotte McConaghy is a lyrical novel with a wild heart. Twin sisters Inti and Aggie release 14 wolves the Scottish Highlands in hopes of reviving the wolf population, but when a farmer is found dead, all eyes are on the wolves. However, Inti refuses to believe her wolves would kill a person — but her new boyfriend just might.
The Reading List by Sara Nisha Adams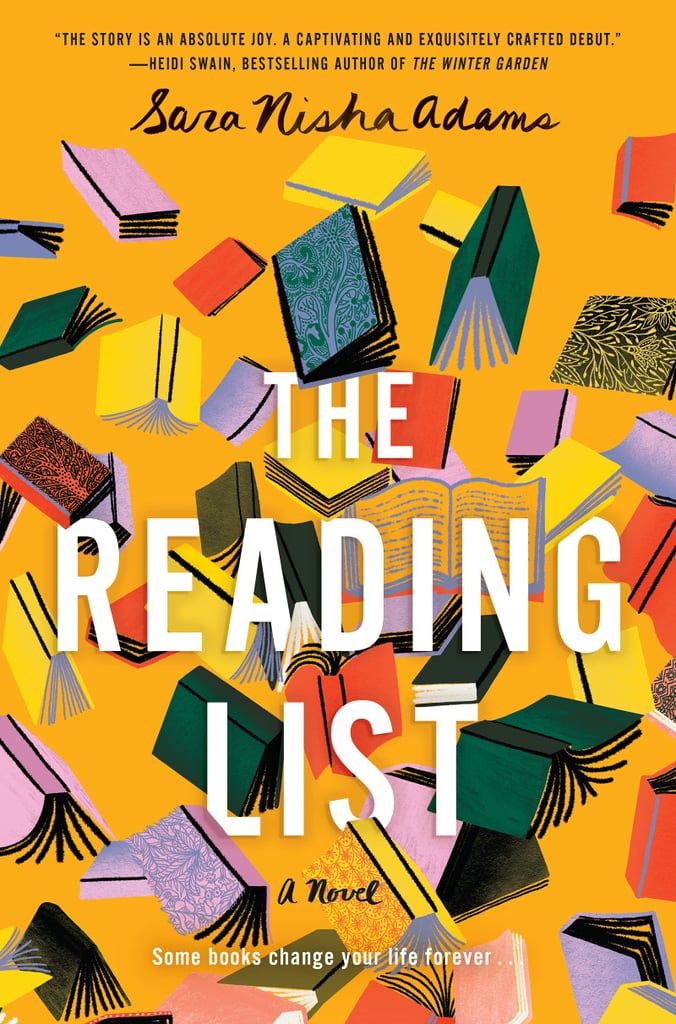 The Reading List [46] by Sara Nisha Adams is a remarkable, heartwarming debut about the power of fiction. Even as he's still processing his grief, widower Mukesh is determined to forge a bond with his granddaughter. His quest leads him to the library where another lost soul, Aleisha, shares a life-changing list of books she found in the back of To Kill a Mockingbird with him.
The Dating Playbook by Farrah Rochon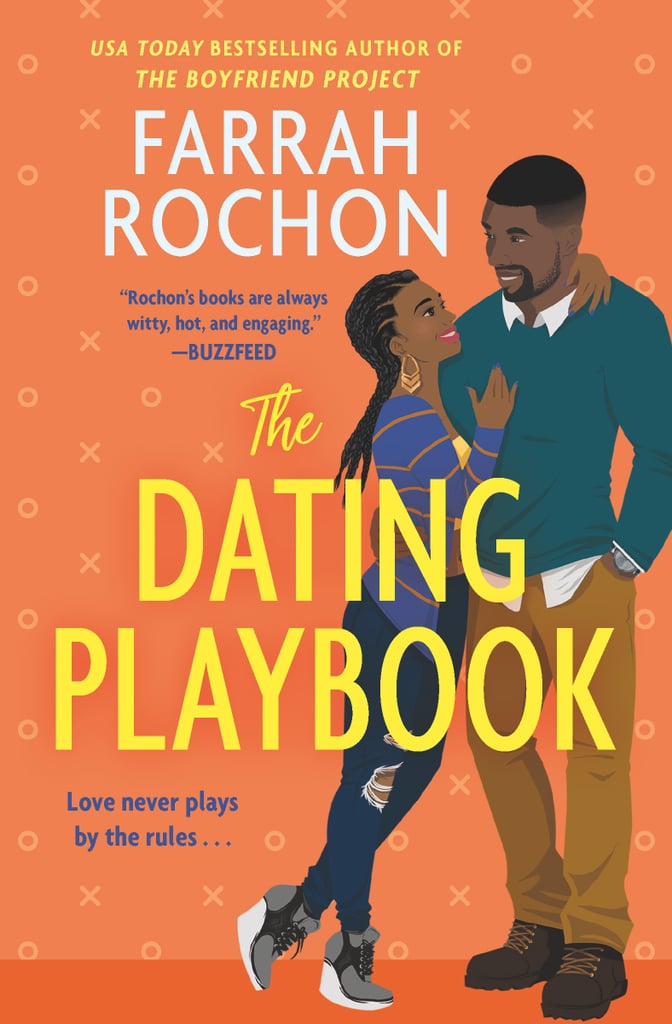 Farrah Rochon's fake-dating romance The Dating Playbook [47] is a swoony and hilarious read. Personal trainer Taylor Powell is desperately in need of a client, and former NFL player Jamar Dixon is equally desperate to return to the football field. It's clear these two need each other, but Jamar doesn't want anyone to know Taylor is training him, which leads to the media assuming the two are actually a couple instead.
In Polite Company by Gervais Hagerty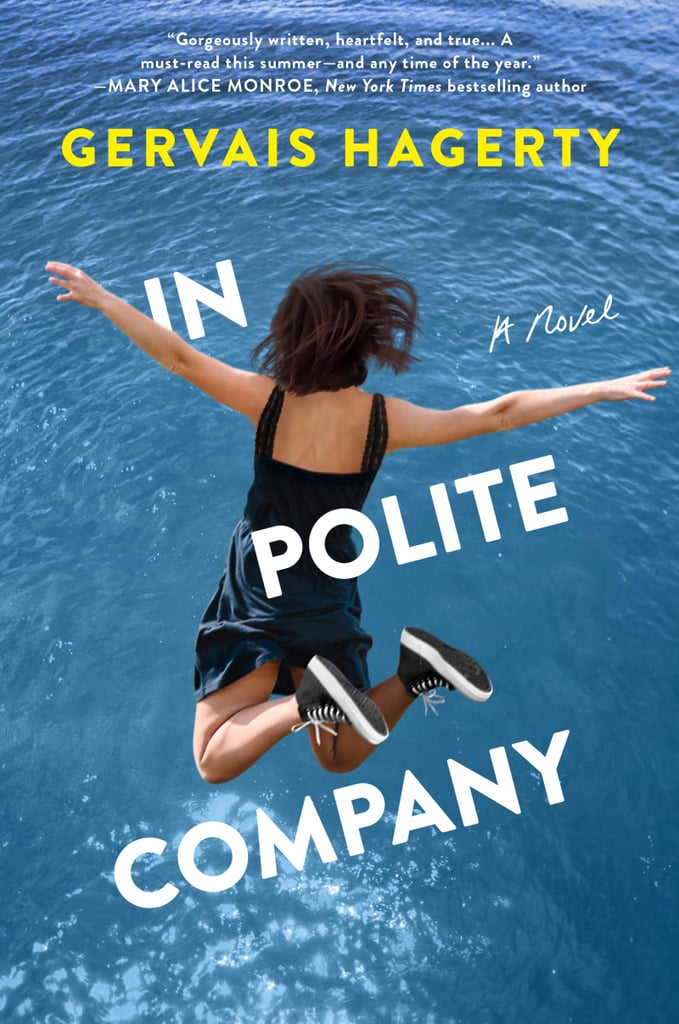 In Polite Company [48] by Gervais Hagerty is the next-best thing to a trip to Charleston, SC. Simons Smythe was born into the city's high society, but when she produces a news story about a close family friend's arrest and calls off her wedding [49], her upper-crust family is not amused. But Simons is tired of playing by the rules anyway, and far more interested in uncovering her beloved grandmother's long-held secret.
Velvet Was the Night by Silvia Moreno-Garcia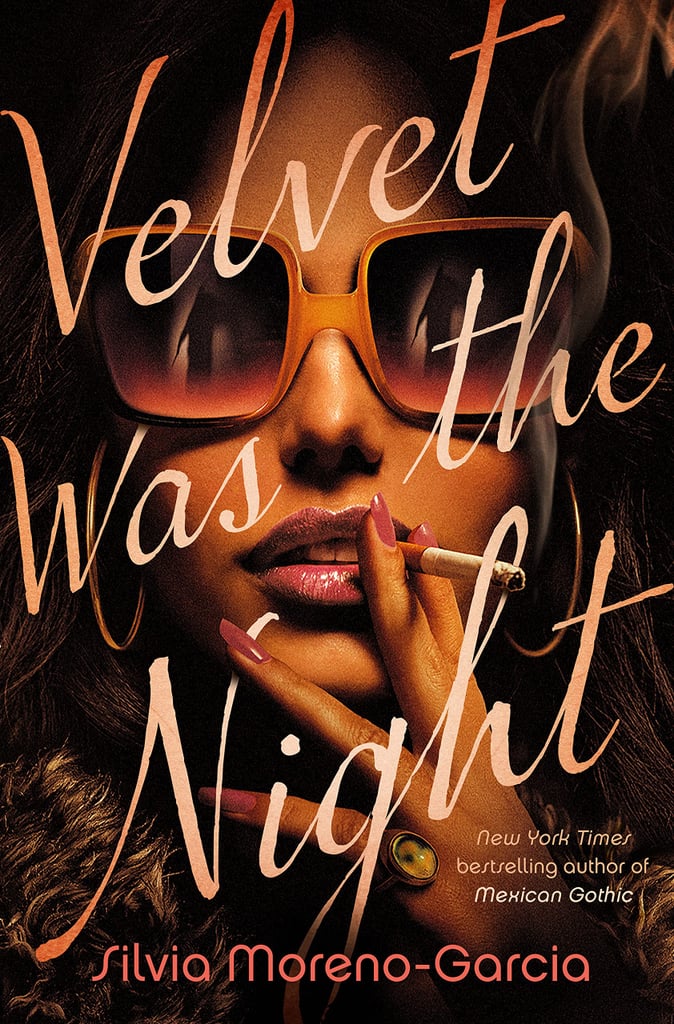 Silvia Moreno-Garcia's Mexican Gothic is a horror masterpiece, but she switches genres entirely in Velvet Was the Night [50]. This time around, the author has written a dazzling noir about a secretary named Maite who is searching for her enigmatic missing neighbor, and a music-loving criminal named Elvis who can't help but be drawn to the woman who keeps getting in his way.
The Heart Principle by Helen Hoang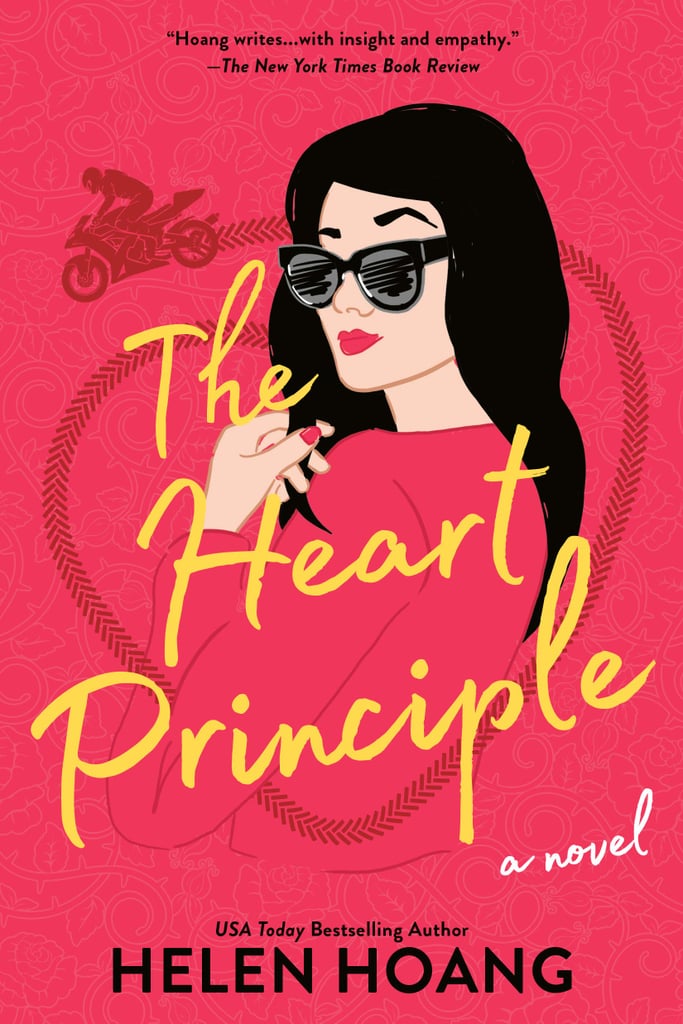 At long last, Helen Hoang's highly anticipated new novel The Heart Principle [51] is finally being released after a pandemic delay. And yes, it's definitely worth the wait. Hoang's latest romance follows violinist Anna Sun as she deals with burnout and a boyfriend who wants an open relationship. Anna quickly decides if her boyfriend is going to see other people, she is too, but what she doesn't expect is to fall hard for her avid motorcyclist one-night stand, Quan Diep.
The Royals Next Door by Karina Halle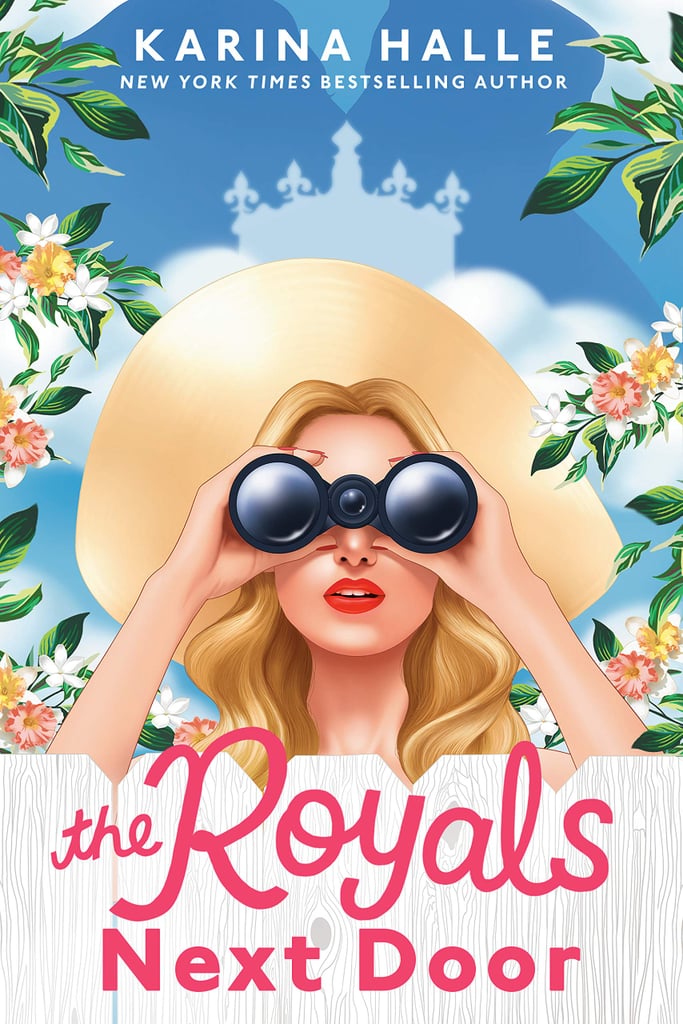 What would you do if a royal couple moved in next door to you? That's the question at the center of Karina Halle's wry novel The Royals Next Door [52], which follows a woman named Piper Evans whose royal neighbors prove to be a major headache. Things are only complicated further when the couple's sexy bodyguard Harrison Cole decides Piper might just be a security threat.
A Slow Fire Burning by Paula Hawkins
Paula Hawkins's new novel A Slow Fire Burning [53] is another twist-filled thriller. When a man is found murdered on his London houseboat, three disparate women full of secrets and resentment become the prime suspects. But which one of them was angry enough to kill?
Fresh by Margot Wood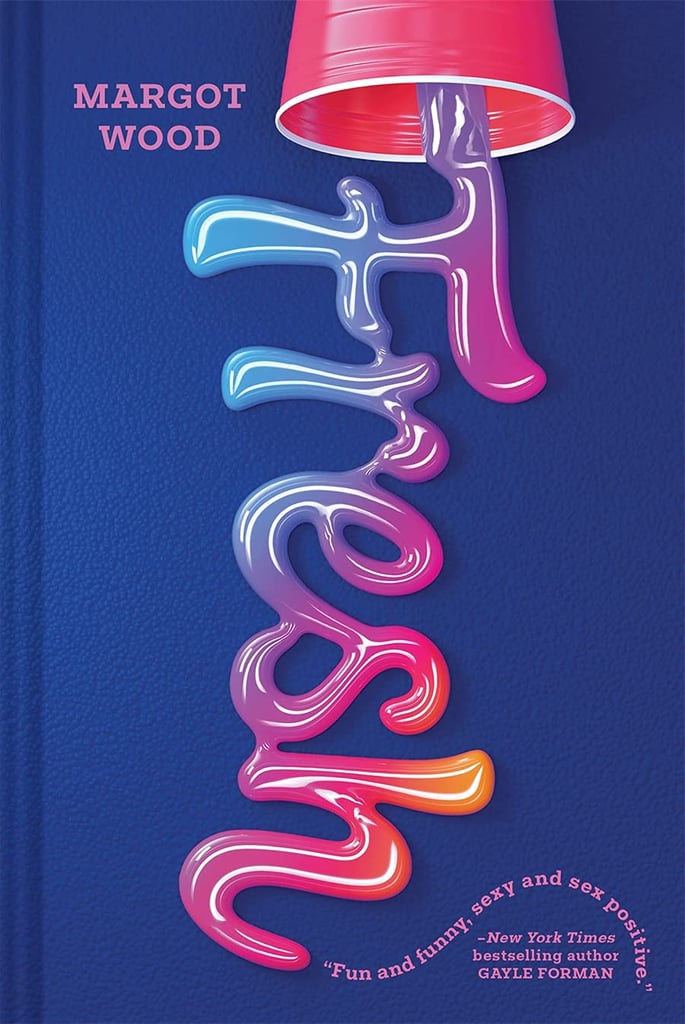 Margot Wood's Fresh [54] captures every cringeworthy, hilarious, and heartwarming moment of freshman life in college. As told through the eyes of the wonderfully imperfect Elliot McHugh, the college experience comes to life, and so do the numerous trials of self-discovery that are wrapped inside keggers, all-night study sessions, and ill-advised crushes.
56 Days by Catherine Ryan Howard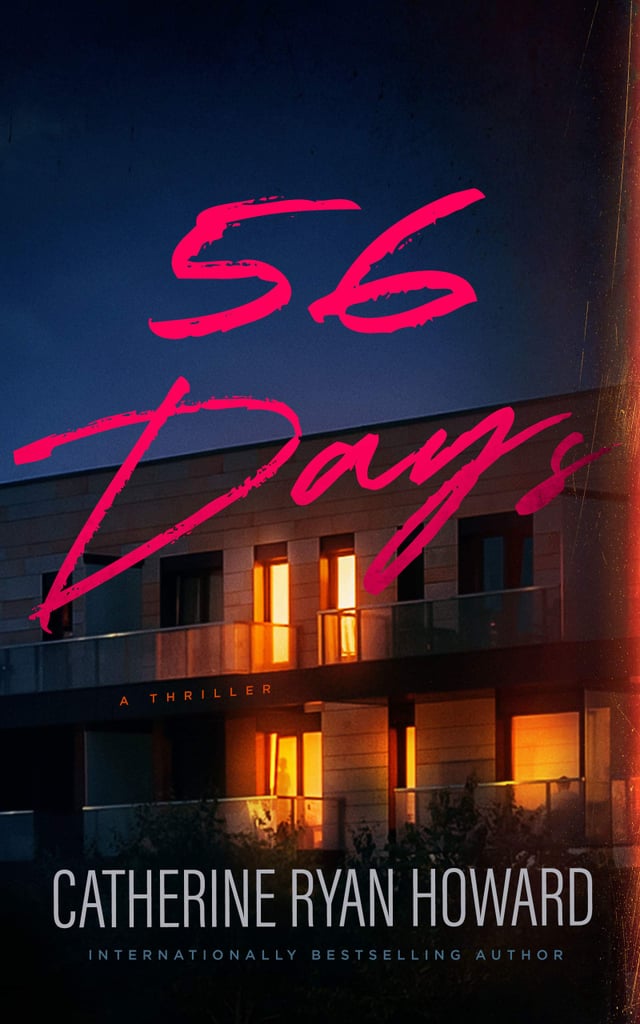 56 Days [55] by Catherine Ryan Howard is one of the first novels set during the pandemic, but don't let the novel's setting put you off. Howard uses lockdown as an excuse to force two virtual strangers to quarantine together in Dublin, Ireland. But while Ciara and Oliver happily enter lockdown together, one of them will be dead by the time the book ends.
Sometimes I Trip on How Happy We Could Be by Nichole Perkins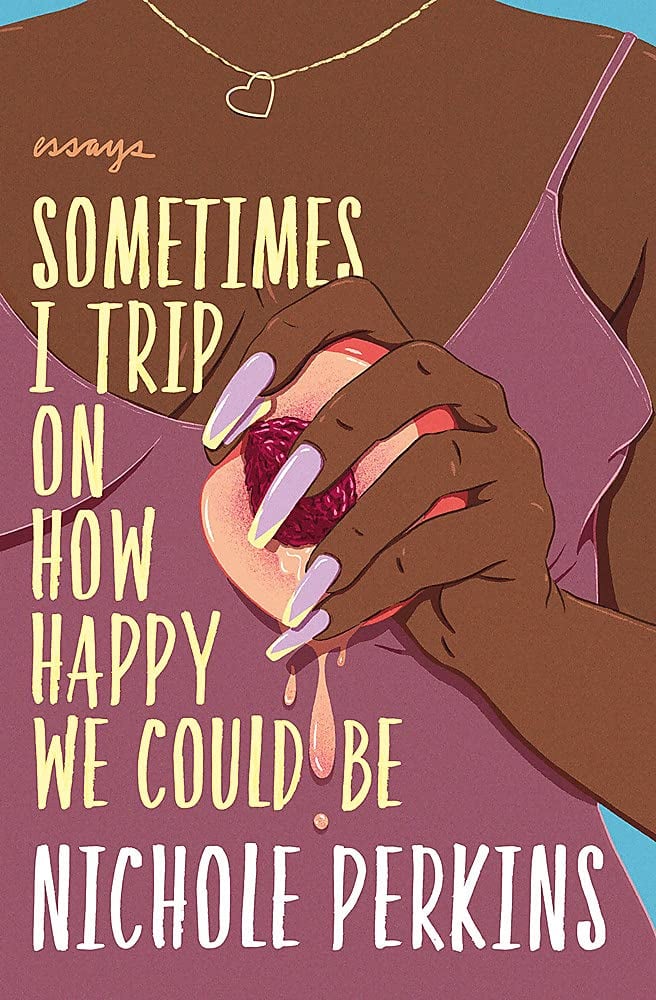 Nichole Perkins's collection of essays Sometimes I Trip on How Happy We Could Be [56] examines her life as a Black Southern woman through the prism of pop culture. From watching Frasier while processing her own experience with mental illness to the role Prince played in helping her understand desire, Perkins has a gift for crafting funny and insightful essays.
Afterparties by Anthony Veasna So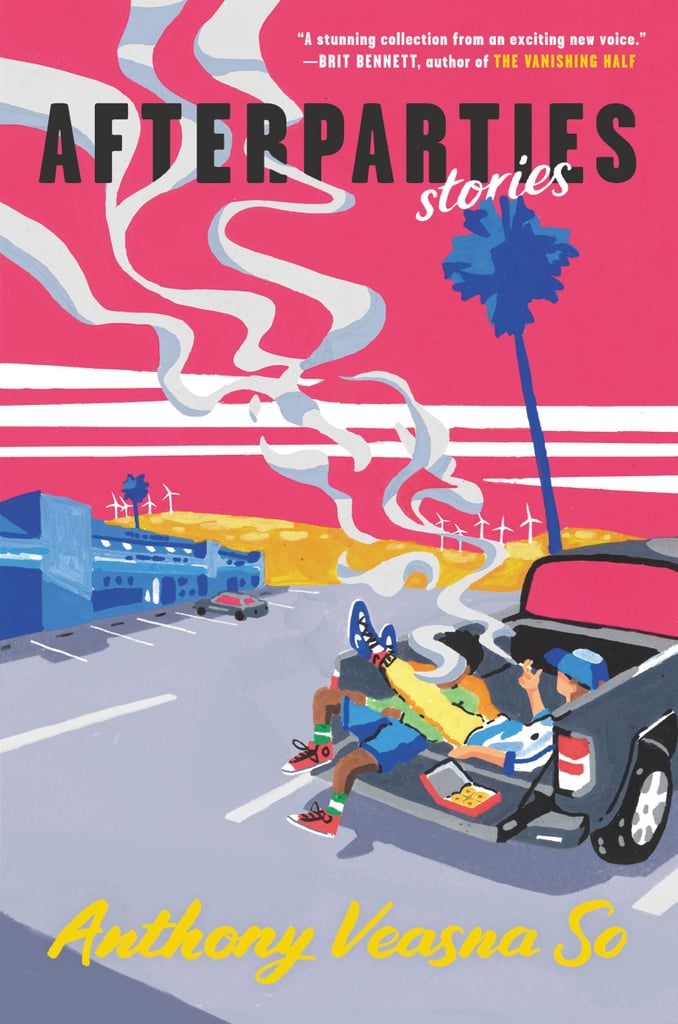 Afterparties [57] by Anthony Veasna So is a vibrant short-story collection focusing on the Cambodian American community in California. From a beautiful queer love story between a jaded teacher and an up-and-coming tech developer to a hilarious tale of two brothers on a mission to prove their uncle snubbed a bride and groom at their wedding [58], each story in this incredible collection is a must read.
You've Got This! by Jessica MacLeish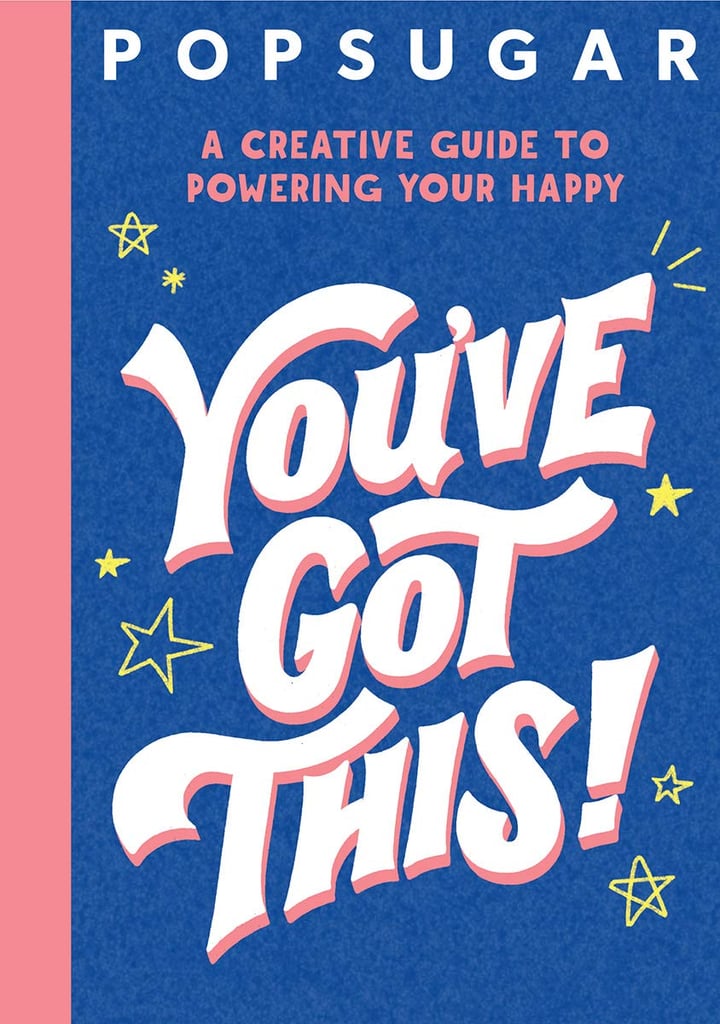 POPSUGAR's latest book, You've Got This! [59] by Jessica MacLeish, is the perfect gift to give to any young person struggling as they embark on a new school year. The book is filled with writing prompts, inspirational quotes, and mindfulness techniques to help the reader stay focused and channel their creativity in positive ways.