Here Are Our Favorite Queer Eye Episodes of All Time — Get Your Tissues Ready
Even in this mad world, at least there's Queer Eye to remind us that all things just keep getting better! Now onto its fourth season, the beloved Netflix series contains a treasure trove of advice, from Tan's practical tips on how to style clothes to Karamo's meditations on how to get to the root of your problems. We'd recommend watching each and every episode just for Jonathan's hilarious reactions and hair magic alone.
But there's no denying that the show has truly transformative makeovers that'll turn even the strong-willed into puddles of tears. We're talking about tearjerker episodes featuring heroes like Mama Tammye, a cancer survivor devoted to her community, and the Jones sisters, two tireless entrepreneurs who take some time for themselves. If you want to know which Queer Eye episodes are the best of the best, scroll on ahead to view our must-watch picks.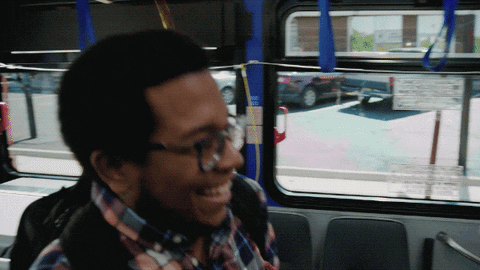 Season 3, Episode 7: Sloth to Slay
"Sloth to Slay" focuses on Thomas Diggs, a shy 20-year-old computer gamer who lives with his older sister Krissy and spends his spare time gaming. His mother passed away when he was 11, so it's been him and his big sis for a while. Nicknamed a "sloth," he's fallen into routines and built up walls over time. This season three episode doesn't necessarily roll out all of the tear-jerking moments, but it's subtly affecting. Anyone who's fallen into a routine or felt too shy to reach out to people can relate to Thomas. With help from the Fab Five, Thomas prepares for his 21st birthday, making anime-loving friends and picking up a Donald Glover-inspired swagger along the way.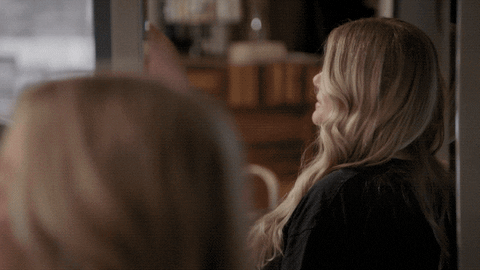 Season 3, Episode 1: From Hunter to Huntee
Jody Castellucci is a 49-year-old farmer and prison guard who loves to hunt almost as much as she loves camo — much to Tan's chagrin. Although Jody feels beautiful on the inside, she doesn't necessarily feel beautiful on the outside. The Fab Five help her feel more comfortable with her femininity, especially Karamo, who takes her to a meeting with local women. While she still gets to be the brazen and bold Jody, her softened transformation is transfixing, and it's sweet to see her enjoy herself with her husband as they set off for a romantic anniversary date.
Side note — this is also the episode that launched the sea of memes about Tan's pronunciation of squirrel, a creature that Jody enjoys deep-fried.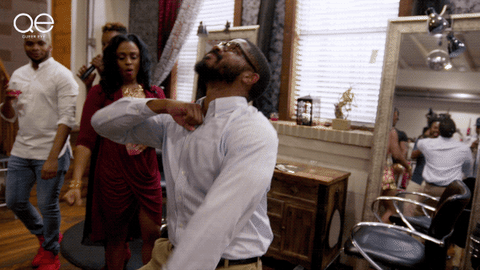 Season 1, Episode 4: To Gay or Not Too Gay
After not being able to come out to his late father, 32-year-old civil engineer AJ Brown gets help from the Queer Eye cast to come out to his stepmother. The heart of the story is his coming out, but we also see how Tan and Jonathan give him an outward transformation to boot — his friend originally called his fashion sense "corny schoolboy." Plus, Bobby entirely revamps his man cave into a more sophisticated and adult space. The great news is that his then-boyfriend Drey is now his husband, so congratulations are in order for the happy couple.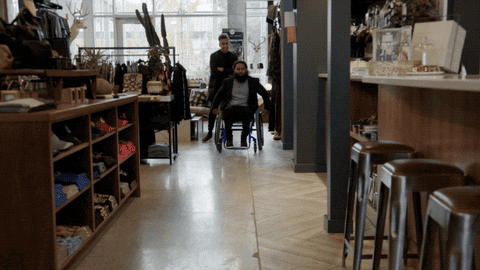 Season 4, Episode 2: Disabled but Not Really
Wesley Hamilton became disabled at age 24 after leading a rough life beforehand. Now, he's the leader of the nonprofit Disabled but Not Really. The week that he has with the Fab Five is all about preparing him for an event with his organization, but the episode cuts deeper than that premise. We see how Bobby's interior design changes help make Wesley's home more disability-accessible. Karamo also sets up a serious conversation between Wesley and the shooter who paralyzed him. Despite all of the gravitas, Wesley's megawatt smile brightens everything, and the positivity that he emanates is amazing.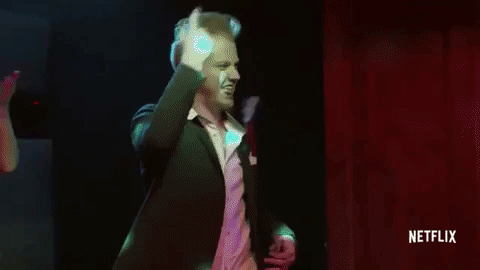 Season 2, Episode 5: Sky's the Limit
The episode starts off on a raw and emotional note as we see Skyler, a trans man, wake up after getting top surgery. The hero then meets the Fab Five, who help him zhuzh up his apartment and organize a celebration at his favorite bar. Besides getting the full Fab Five treatment, Skyler also gets to meet his icon Todrick Hall, which results in a priceless reaction. We also see Tan get particularly vulnerable during this makeover while talking about pronouns and how he's not entirely immersed in the queer community.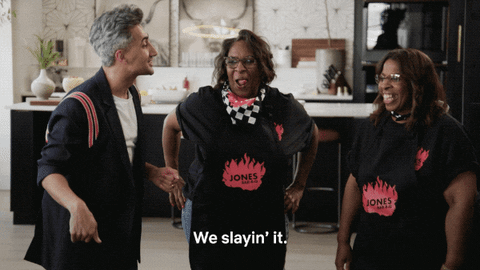 Season 3, Episode 3: Jones Bar-B-Q
Many of Queer Eye's episodes focus on making men more self-aware, but this one's really all about pampering the Jones sisters and helping them take their thriving business to the next level. Deborah and Mary, or Little and Shorty, first started Jones Bar-B-Q as a means of raising money for Deborah's daughter to go to college. They're both extremely joyful and bighearted, so that makes us all the more weepy when they get to treat themselves — the moment where Mary gets her teeth fixed is an especially tearjerking one.
Business is certainly still popping for these ladies after the episode. Their locally famous sauce has been selling out after Antoni helped them bottle and manufacture it on a wider scale.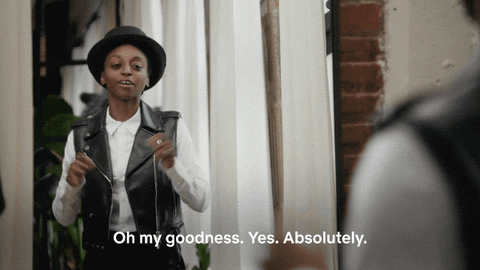 Season 3, Episode 5: Black Girl Magic
Jess Guilbeaux's adoptive parents disowned her when she came out as a lesbian at age 16. Ever since then, Jess has been struggling to make ends meet and hasn't kept in touch with her biological sister. Because of her rough family experience, Bobby, given his own past, especially shares a bond with Jess. Moreover, Jess has also felt like she's never truly belonged in the black community, expressing how she's been called an "Oreo." Get ready for tissues, because "Black Girl Magic" is all about Jess accepting herself, as someone who's worthy of love and as a queer black woman. The great news is that after the episode dropped, a fan's campaign raised over $100,000 for Jess to go back to college.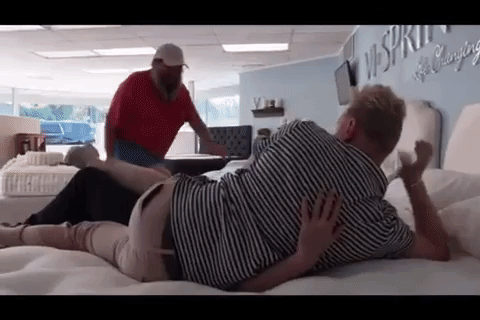 Season 1, Episode 1: You Can't Fix Ugly
Of course we included the first episode of the reboot series. Nominated by his daughter, Tom is a 57-year-old lupus-stricken divorcé who lives by himself and believes that he's unlucky in love because he's "butt-ugly." While he claims that "you can't fix ugly," the Fab Five go in and help him alter his lifestyle so that he can be more confident about himself. His date with his ex-wife Abby at the end of the week turns out to be a success, and our favorite news ever is that he and Abby remarried. Feeling soft and mushy inside yet? Yeah, same.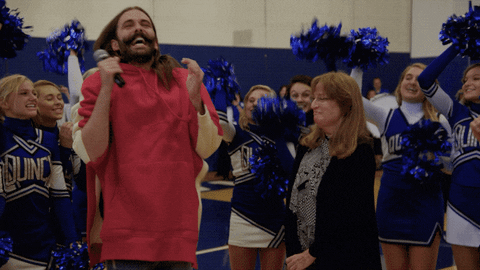 Season 4, Episode 1: Without Further Ado
Season four kicks off with a homecoming for Jonathan. The Fab Five travel to Quincy, IL, to transform Jonathan's high school music teacher Kathi Dooley, a devoted public educator at Quincy High School. This is an especially touching episode because it pays homage to how hard teachers work and gives Jonathan the chance to say thank you to the woman who changed his life for the better. It's not all tears, though, since we get to see Jonathan bust out some of his cheer moves. This is one of season four's best episodes, hands down.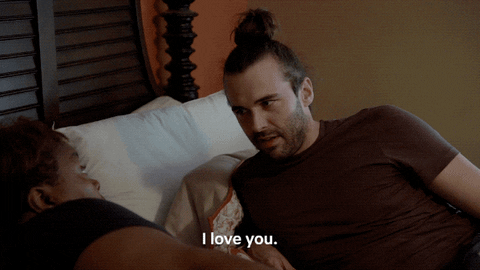 Season 2, Episode 1: God Bless Gay
The Fab Five's first heroine, Mama Tammye is both tough and soft at the same time. A devout cancer survivor who lives in Gay, GA, she spends her time bettering her surroundings — in fact, the premise here is that she wants to renovate Gay's church community center. The episode also features her son Miles, an out man who once shared a tense relationship with his mother and worries how the community will receive him when he's home. It dives deep into the cast members' relationships with religion, especially Bobby, who's tentative about stepping into the town's church. If all of that doesn't make you cry, just you wait until Tammye give a heartfelt dedication to each of the Fab Five post-makeover.