5 Major Things You'll Want to Know About Beyoncé's Formation Tour
Beyoncé's Formation tour has officially begun, and we can barely contain our excitement! Ever since she made the announcement with an ad at the Super Bowl halftime show, fans have been anxiously awaiting a hefty dose of Bey. Then, the release of her powerful, moving HBO special and her new visual album Lemonade sent the Beyhive into overdrive. Can't wait 'til Beyoncé comes around to your town? We've got all the details of the Formation tour below, so check them out before cackling at all the new memes about Lemonade.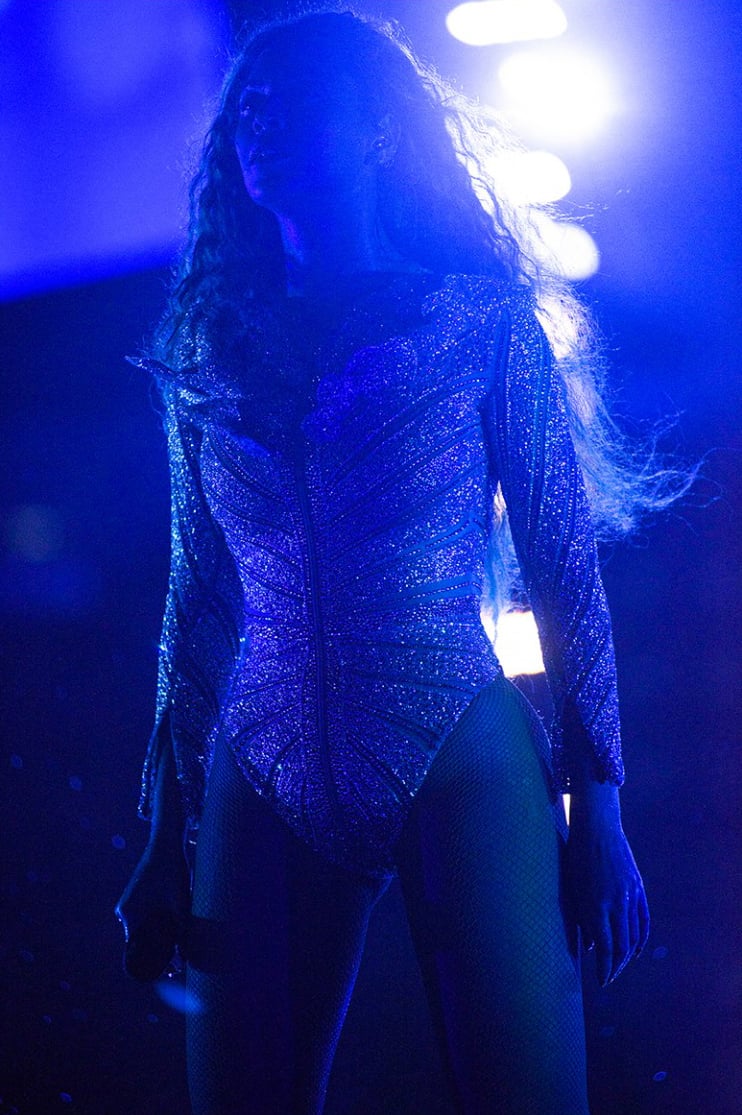 The Dates
Wednesday, April 27 — Miami, Marlins Park
Friday, April 29 — Tampa, Raymond James Stadium
Sunday, May 1 — Atlanta, Georgia Dome
Tuesday, May 3 — Raleigh, NC, Carter-Finley Stadium
Thursday, May 5 — Nashville, Nissan Stadium
Saturday, May 7 — Houston, NRG Stadium
Monday, May 9 — Dallas, AT&T Stadium
Thursday, May 12 — San Diego, Qualcomm Stadium
Saturday, May 14 — Los Angeles, Rose Bowl
Monday, May 16 — Santa Clara, CA, Levi's Stadium
Wednesday, May 18 — Seattle, CenturyLink Field
Friday, May 20 — Edmonton, Alberta, Canada, Commonwealth Stadium
Monday, May 23 — Minneapolis, MN, TCF Bank Stadium
Wednesday, May 25 — Toronto, Ontario, Canada, Rogers Centre
Friday, May 27 — Chicago, Soldier Field
Saturday, May 28 — Chicago, Soldier Field
Tuesday, May 31 — Pittsburgh, Heinz Field
Friday, June 3 — Boston, Gillette Stadium
Sunday, June 5 — Philadelphia, PA, Lincoln Financial Field
Tuesday, June 7 — New York, Citi Field
Wednesday, June 8 — New York, Citi Field
Friday, June 10 — Baltimore, M&T Bank Stadium
Sunday, June 12 — Hershey, PA, Hersheypark Stadium
Tuesday, June 14 — Detroit, Ford Field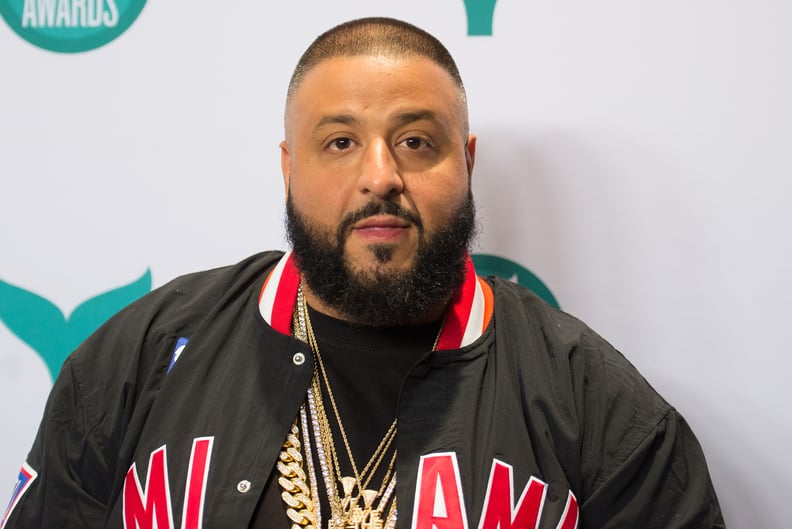 The Opening Act
Recently, rapper DJ Khaled took to Instagram to announce that he would be joining Queen Bey on tour. Along with a snap that read, "DJ Khaled added to the Beyoncé Formation Tour! Stadium alert!!" he penned the following message:
Today I proudly announce a major milestone in my career. Today's announcement is a major accomplishment in my life. In other words it's a major achievement alert!!!! I am proud to announce that I, DJ Khaled will be on tour with the icon, Beyoncé!!!!! Fan luv, when I tell you that prayer is the so powerful, please believe me. I want to thank the incomparable icon Beyoncé for this tremendous opportunity of a lifetime. Your music is the soundtrack to so many people's lives across the globe. Your legacy is a blueprint for the young generation to follow and strive to be. You are the true definition of a superstar. Thank you so much for inviting me on your stage. I promise you this! I'm gonna rip it down so legendary!!!!!! When I was a kid THEY told me no when I wanted to DJ and perform in the club! So guess what, I did!!! OPEN FOR BEYONCÉ!!!!!! Fan luv we did it! We made on the stage with the Queen. Get ready to feel passion pain success and tears of joy in a STADIUM NEAR YOU!!!!! Miami, see you soon!!! I'll be on stage with Beyoncé on April 27th and then I'll be on the road to more success. Thank you again Beyoncé for making this dream come true for me. I will never stop fan luv. Bless up!! @wethebestmusic @epicrecords @rocnation #djkhaled #MAJOR🔑 -My album soon come!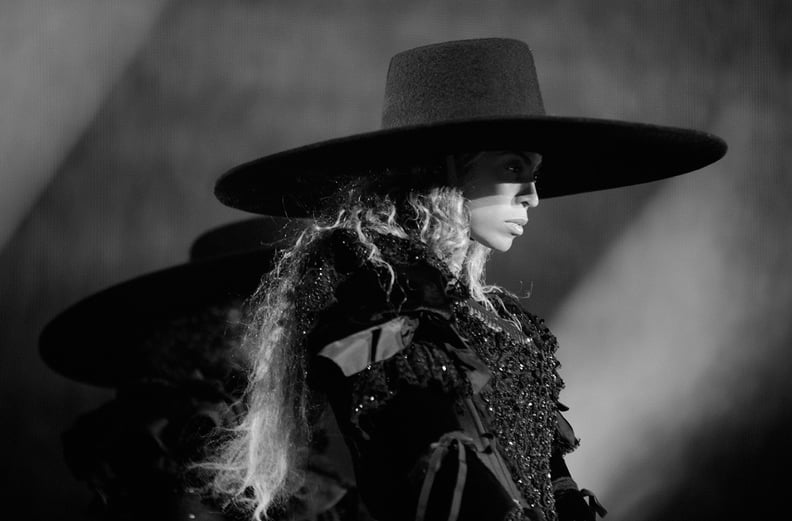 The Pictures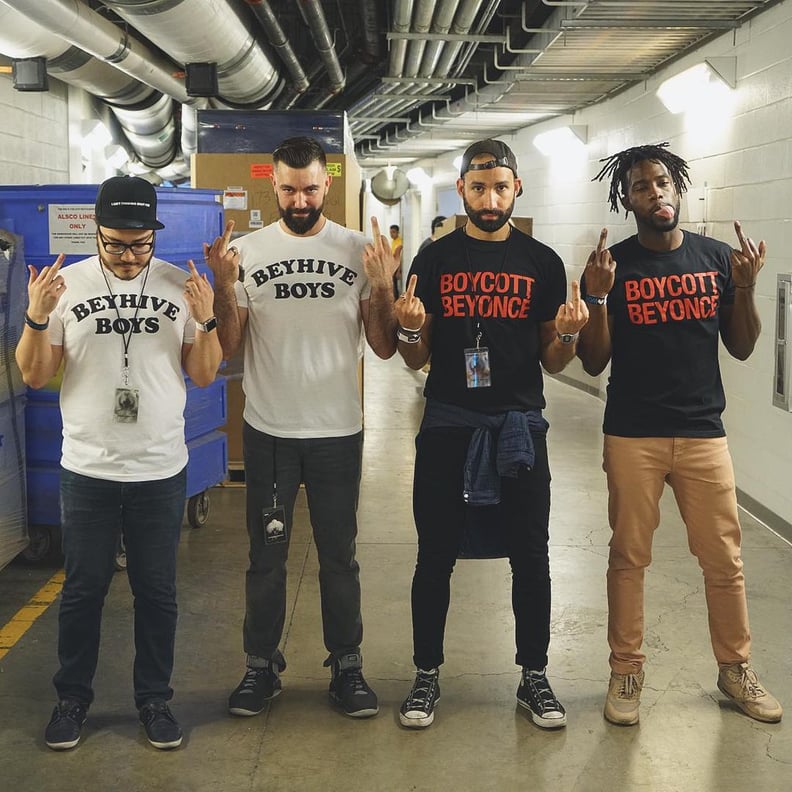 The Tour Merch
In a truly boss move, Beyoncé released new merchandise that directly challenges all those people who are trying to bring her down. Guess she really is twirling on her haters.