You'll Miss Bradley Cooper's Cameo in 10 Cloverfield Lane Unless You Read This
Before we get started, a warning that mild spoilers ensue. All right, all set? Like its 2008 predecessor, 10 Cloverfield Lane has been cloaked in secrecy, so it might not come as a surprise that one of the biggest names in the credits has been kept under wraps: Bradley Cooper. The film centers mainly around Michelle (Mary Elizabeth Winstead), Howard (John Goodman), and Emmett (John Gallagher Jr.), but Cooper managers to make a cameo so small, you might miss it if you're not looking for it. In one of the first scenes, Michelle packs a bag and leaves her fiancé, Ben. At some point while she's driving away, he calls her. She hesitantly picks up the phone and puts it on speaker. Ben starts talking to her, and it's Cooper's voice! Unfortunately, we never actually get to meet him.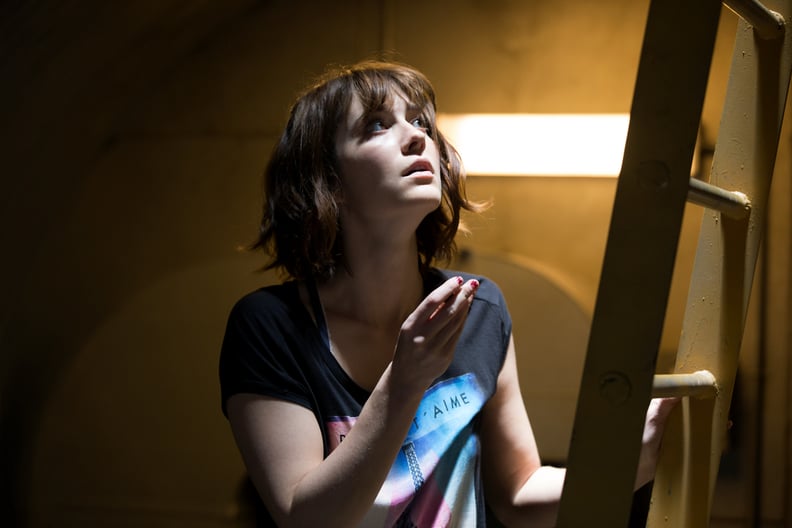 Image Source: Paramount Pictures
If this cameo feels out-of-the-blue to you, remember that Cooper starred in the beloved spy series Alias, which was created by J.J. Abrams. Abrams, of course, went on to produce Cloverfield, as well as the new movie. In an interview with USA Today, 10 Cloverfield Lane director Dan Trachtenberg said, "We found that we hadn't cast this voice on the phone. And a lot of people in the production office were giving it a shot. I almost hopped in there myself. But J.J. was like, maybe Bradley Cooper will do this. They have a history. And I was like, sure. And thankfully, Bradley was really stoked to do this."
Also worth noting: John Goodman and Cooper costarred in 2013's The Hangover Part III. So really, it would be crazy for Bradley Cooper not to appear in 10 Cloverfield Lane.