How Demi Lovato Found Confidence Filming First Sex Scene
Demi Lovato Celebrates the "Burst of Body Confidence" They Felt Filming First Sex Scene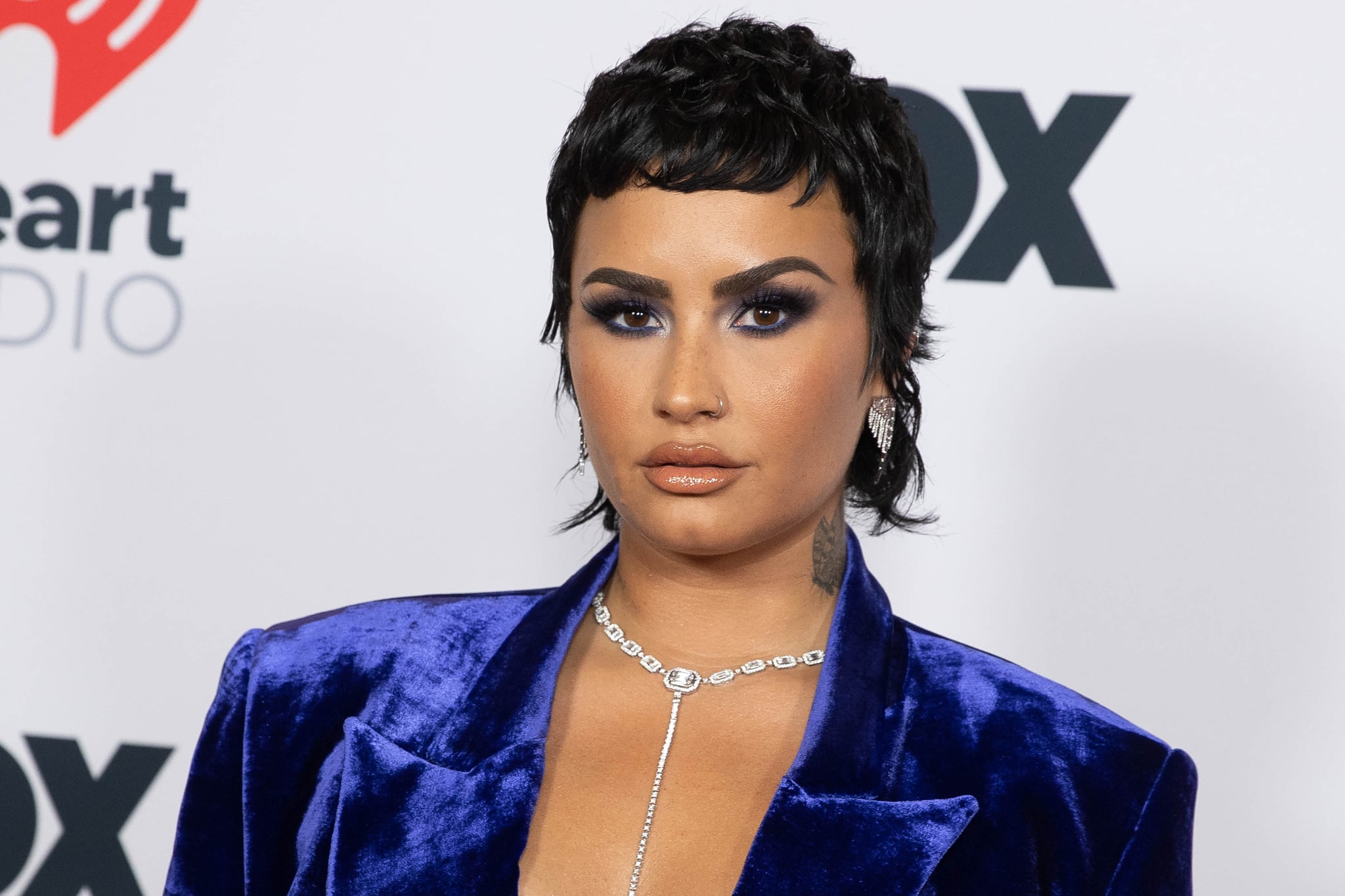 Image Source: Getty / Emma McIntyre
Demi Lovato is opening up about the hilarious, slightly awkward, anxiety-inducing, but overall positive experience they had filming their first sex scene. The singer and actor detailed what went down in an Instagram post on July 20 as they celebrated the monumental moment on the set of NBC's Hungry.
"Had to film a sex scene today. My first one!" Lovato captioned a photo of themself wearing lingerie. Although they had a "little anxiety going into it," the professionalism of the cast and crew helped them to immediately feel calm. "I thought about how proud I am for being able to feel comfortable enough in my skin to do that," Lovato continued. "I rarely ever showed my arms before.. now I'm in this!! (Granted, it barely shows anything BUT STILL)."
Lovato, who recently came out as nonbinary, frequently talks about how they're taking strides to be true to and comfortable with themself. This first sex scene signifies personal progress that they're proud of. "I don't always feel good in my skin, so when I do, AND I feel sexy enough to post — I do just that!" they said. "It's important to celebrate the little wins. Yay for this random burst of body confidence and yay for awkward hilarious sex."