The Bachelorette: 3 Big Reasons Blake Is Becca's Front Runner
Blake Horstmann has been a front runner on Becca Kufrin's season of The Bachelorette from the second he stepped out of the limo on night one. He may not have received the first-impression rose (which seems to be a solid indicator of "winning" the lead's heart when you look at previous seasons), but he did get the first one-on-one date, which is arguably just as important. Since those early episodes, Blake has remained calm, confident, and unarguably smitten with Becca, who's clearly returning the lovey-dovey googly eyes. Here's why Blake just might be the one who takes it all.
1. He Got the First Date
Becca was intrigued enough by Blake that she gave him the first one-on-one. This was an important date not only because it signaled that Becca wanted to get to know him more before all the other men, but also because of what happened on the date. If you recall, this was the episode when all things Arie were smashed to bits, and Blake was alongside her the whole time. First of all, it's kind of awkward to be confronted by your girlfriend's history with her ex, but he did it with class and charisma. Second of all, he was there to help Becca put the official ending stamp on her past relationship, which is a pretty big deal.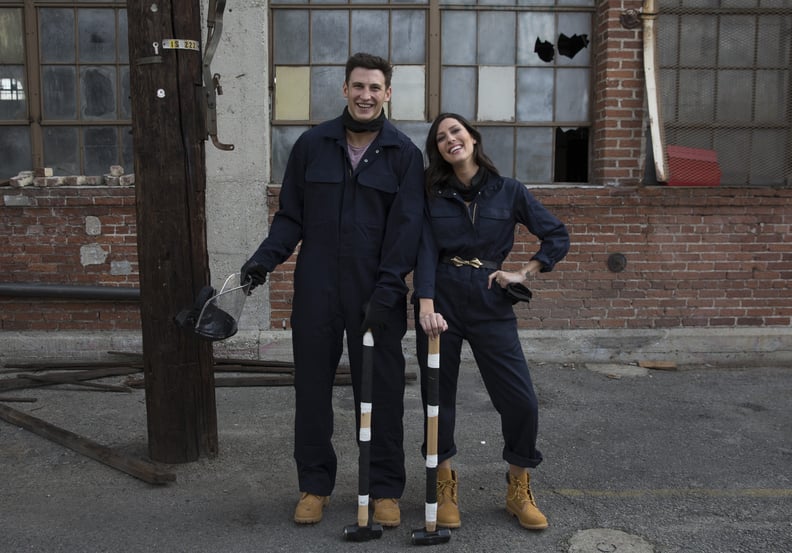 2. He Opened Up Immediately — and Keeps Doing It
If there's one path to a failed romance on The Bachelor or The Bachelorette, it's not opening up. This is an intense, expedited dating process that requires couples to really bare themselves in front of their potential mate. Blake did just that on the evening of their first one-on-one, revealing that he had a breakup where we was blindsided that was similar to Becca's. In the fifth episode, he confided that he was falling in love with Becca and the two shared a supersteamy kiss, followed by him receiving the group date rose. Even on this most recent episode, he's confident enough with where he's at in his relationship with Becca to tell her about his worries and complicated family history.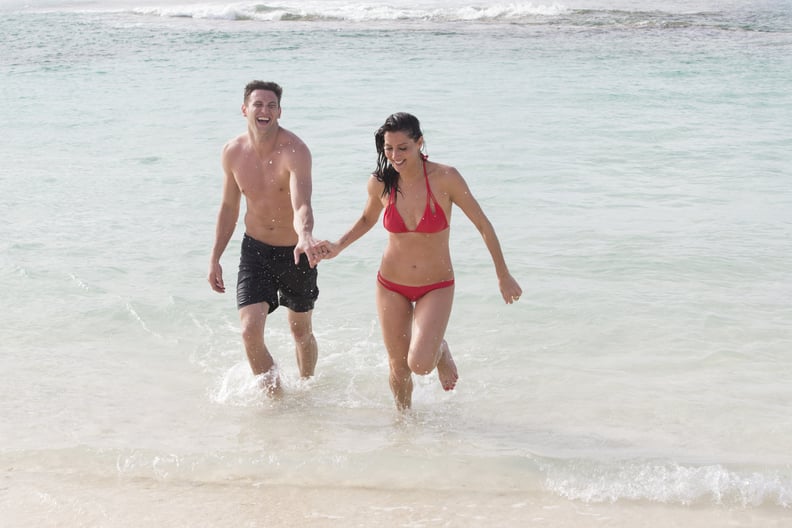 3. He's Got Becca on His Mind
He's remained focused on Becca and hasn't inserted himself into any of the drama. When Jordan and David went at it after a group date, he and Wills nearly died trying to hold in their laughter, but neither egged the two on. And last week when Chris was falling off the deep end, he actively tried to dissipate the tension and drama while at the debate. Never once has he fueled any fire other than the one between him and Becca. Whether they're together or apart, it's clear that he cares for her on a deeper level beyond "winning a prize" and that he thinks the world of her.
All that said, we can't completely ignore Becca's connection with Garrett Yrigoyen, who did receive the first-impression rose and whom Becca is definitely falling for as well. If we had to put money on it, we'd bet that it comes down to these two men in the final episode. Talk about hard decisions . . .