Everything That Drake Said About His Son on His New Album Scorpion
Well, ladies and gentlemen, it's been confirmed that Drake is indeed a Champagne Papi. In his new album, Scorpion, the rapper uses his poetic lyrics to address the circulating rumors that he is a father to son, Adonis. The question of his paternity inundated headlines after Pusha T released a diss track about Drake "hiding his son," and being a "deadbeat" dad, but Drake faces the truth head-on on his new album.
The real question is whether Drake was planning on confirming the news before Pusha released the diss track, or if these four songs were late additions to his album. Regardless, read on to see the juiciest and most emotional lyrics about Drake's son and his new role as a father on Scorpion.
01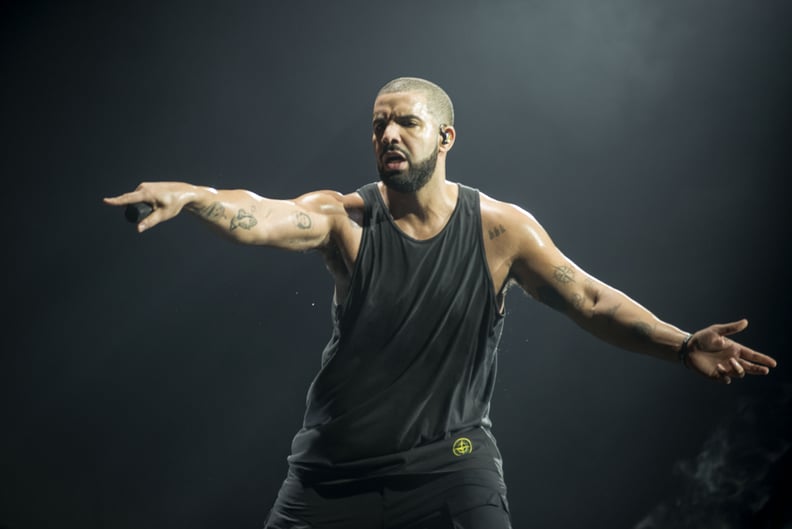 "Emotionless"
Drake wastes no time before addressing the rumors that he's a father on the fourth track of the 25-song album, titled "Emotionless." With an intro from Mariah Carey, Drake responds to Pusha T's diss that he's "hiding a child" by talking about the troubled world we live in and people living fake lives.
"Look at the way we live / I wasn't hiding my kid from the world / I was hiding the world from my kid / From empty souls who just wake up and looked to debate / Until you staring at your seed you can never relate."
02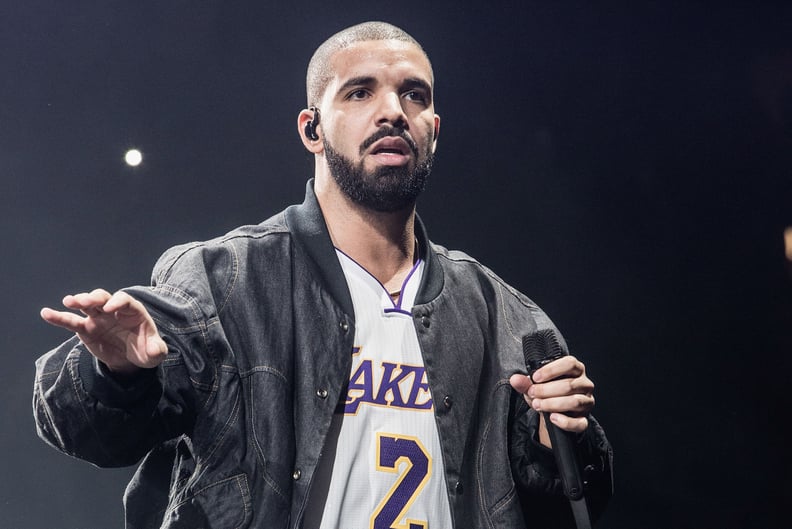 "8 Out Of 10"
It's safe to say that Pusha T's track really rubbed Drake the wrong way, presumably the line about him being a "Deadbeat mothaf*cka playing border patrol," because he addressed that exact line in the song "8 Out Of 10." Drake raps, "The only deadbeats is whatever beats I been rapping to."
He talks about his son again after the first verse, while also referencing the beef with Kanye and Pusha T. "Never a matter of 'could I?' or 'should I?' / Kiss my son on the forehead then kiss your ass goodbye / As luck would have it I've settled into my role as the good guy / I guess luck is on your side / I guess luck is on your side / All sevens, no sixes, rest easy, get some shut eye."
Drake is essentially telling the G.O.O.D. Music rappers that they're "lucky" he's known as the "nice guy" and peacefully didn't respond to Pusha's diss song, he let the beef go.
03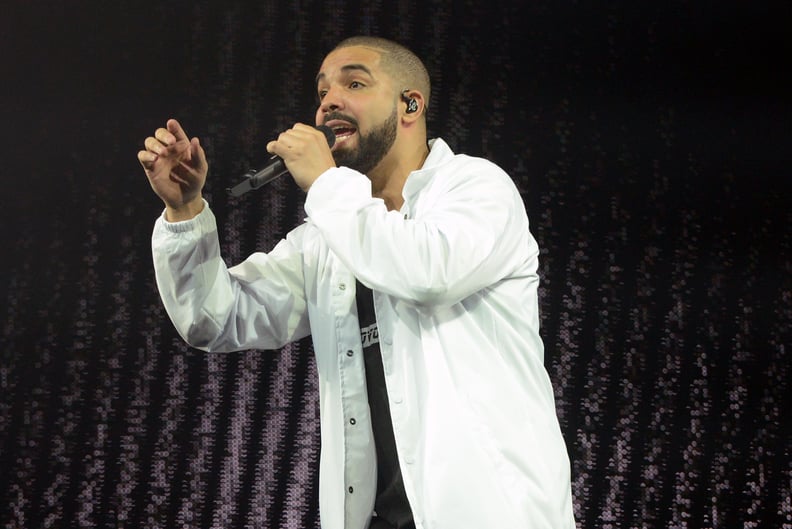 "Final Fantasy"
In the second-to-last song on his Scorpion album, Drake decides to voice his sexual desires on the track, "Final Fantasy." He doesn't touch much upon his son, but there is an interlude that sounds like it could be straight out of a Jerry Springer or Maury episode. "Did somebody / Who'd they say that baby look like? / Drake!" the interlude plays.
04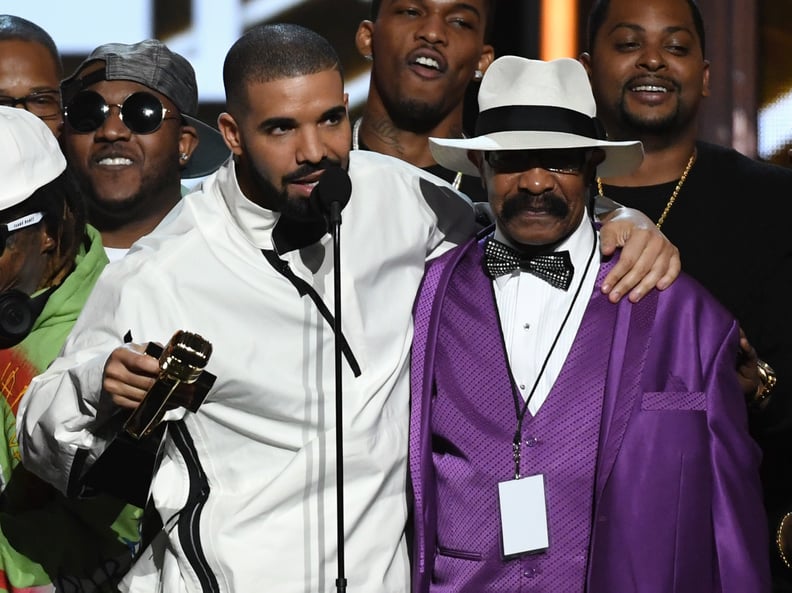 "March 14"
On the final song "March 14," Drake talks about being a father and co-parenting his son, Adonis, something he never thought he'd be doing. It's a sharp, emotional take on parenting and definitely a new side to the rapper. "Yesterday morning was crazy / I had to come to terms with the fact that it's not a maybe / That sh*t is in stone, sealed and signed / She not my lover like 'Billie Jean,' but the kid is mine / Sandi used to tell me all it takes is one time / And all it took was one time / Sh*t, we only met two times, two times / And both times were nothing like the new times / Now it's rough times, I'm out here on front lines / Just trying to make sure that I see him sometimes," Drake raps, referencing his mother, Sandi Graham, and how she warned him about becoming a father. He also confirms that yes, unlike the lyrics in Michael Jackson's "Billie Jean," the kid is his son.
Drake continues, "Single father, I hate when I hear it / I used to challenge my parents on every album / Now I'm embarrassed to tell 'em I ended up as a co-parent / Always promised the family unit / I wanted it to be different because I've been through it / But this is the harsh truth now." Drake has been open about his parents, Sandi and Dennis Graham, splitting up when he was just five years old, and never thought that he would be a "single father," but now he's accepted that this is his life.
"I don't want you worry about whose house you live at / Or who loves you more or who's not there / Who did what to who before you got here / Now, look, I'm too proud to let that come between me and you now / Realize I got to think for two now / I gotta make it, I better make it / I promise if I'm not dead then I'm dedicated / This the first positive DNA we ever celebrated," he raps, promising his son that he won't have to worry about the past between Drake and his mother.
Drake even discusses the one time he met his son around Christmas and the coincidence that Adonis was born in October. Drake's record label is October's Very Own, after the rapper's birth month, and it's now confirmed his son was born on Oct. 11, 2017. "I only met you one time, introduced you to Saint Nick / I think he must've brought you like 20 gifts / Your mother say you're growing so fast that they don't even really fit," he raps. "October baby for irony sake, of course / I got this 11 tatted for somebody, now it's yours / And believe me I can't wait to get a hundred more / Sorry I'm venting, tryna cover ground / They said that in two weeks we're supposed to come in town / Hopefully by the time you hear this, me and your mother will have come around / Instead of always cutting each other down."